Floriography is the language of flower symbolism, flower color meanings, and the practice of communicating an emotion or sentiment through their use. The practice dates back thousands of years and appeared in Europe, Asia, and Africa. References to flowers as symbols even appear in the Hebrew bible. Renewed interest in floriography appeared during the Victorian Era, beginning in Europe and spreading to England.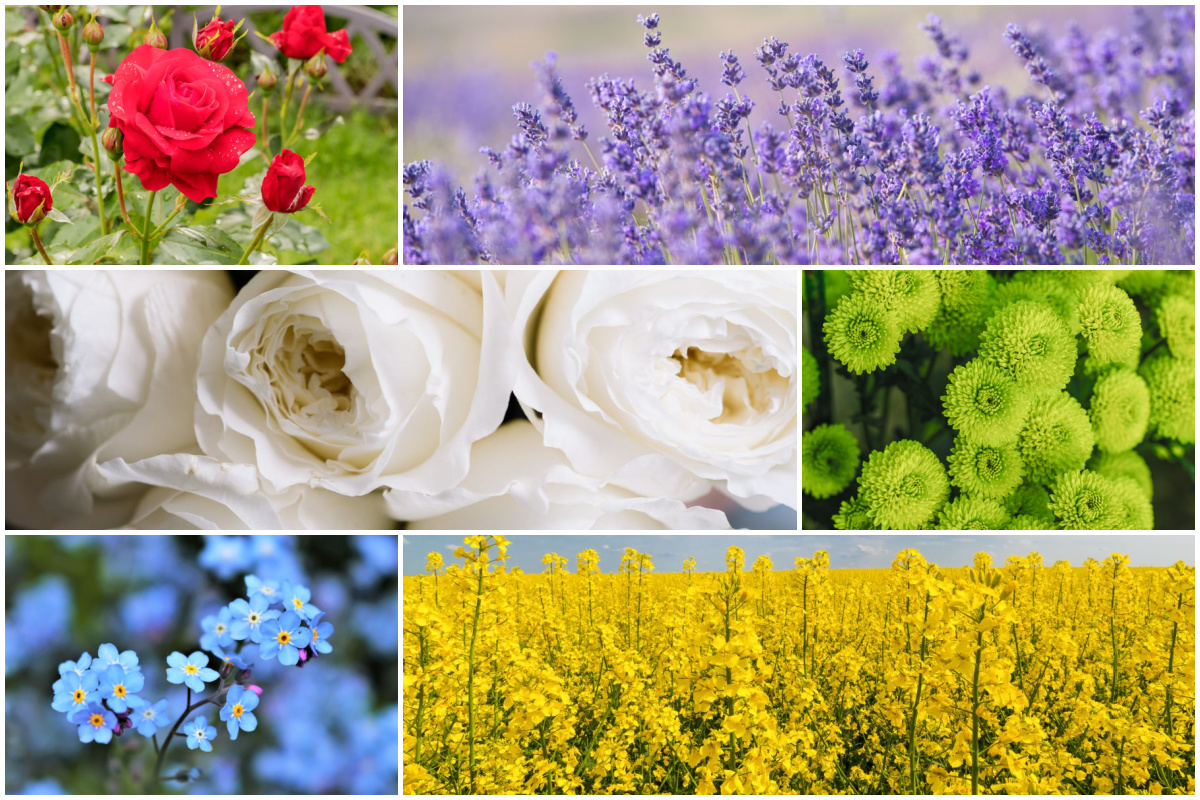 The color of flowers' meanings are also a part of this symbolism, with each color representing a specific set of feelings. A single flower color may be chosen for the arrangement, or various colors combined to express multiple, related emotions.
Red Flower Meaning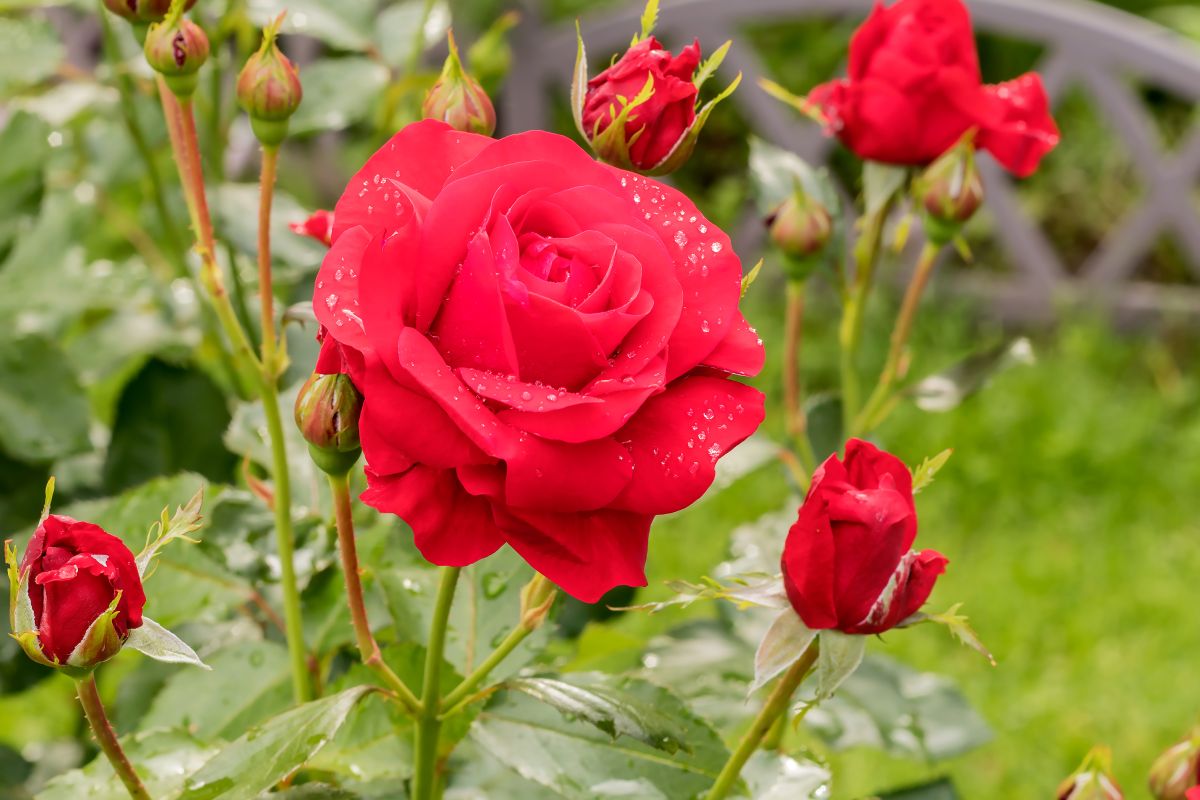 The common emotions associated with red flowers are romantic love and passion. Secondary meanings include respect, desire, and courage. The traditional flower given in this color is roses, used to express romantic feelings. Alternative flowers chosen are tulips, geraniums, carnations and poppies.
Occasions to give red flowers include Valentine's Day, anniversaries, romantic gestures, or to show non-romantic love. Red roses are the common symbol for romance. Use a flower other than roses if you are concerned about the message roses will convey. Carnations and tulips are common alternatives.
Yellow Flower Colors Meaning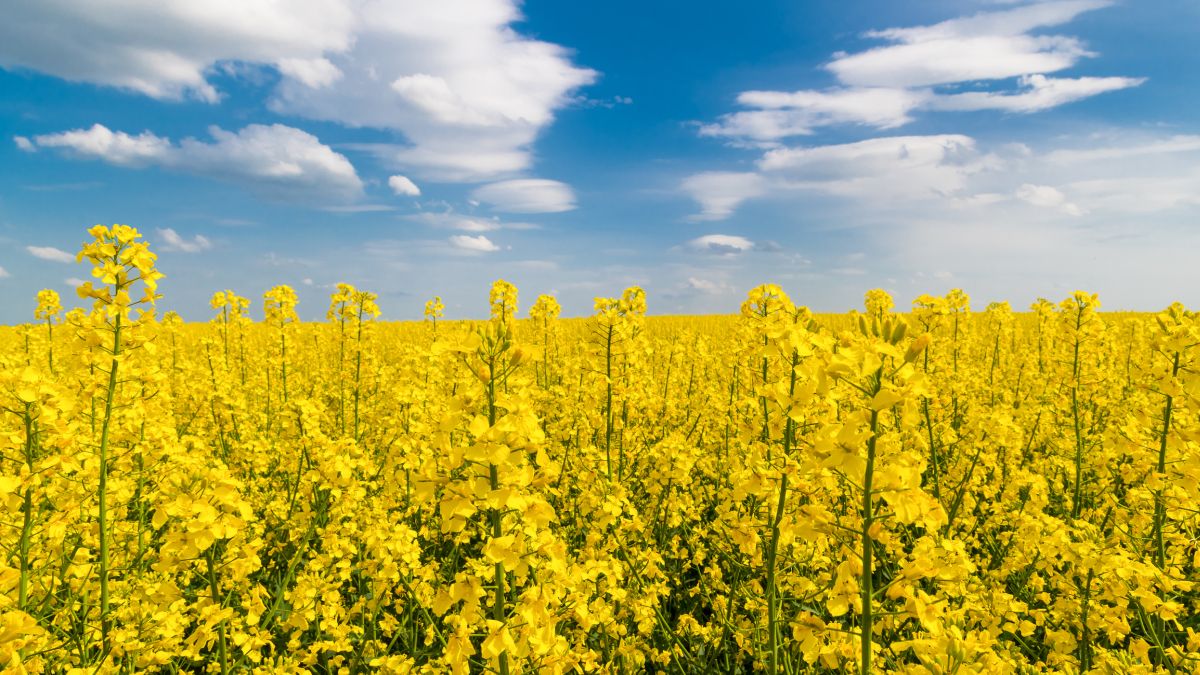 The primary emotions conveyed by yellow flowers are joy and happiness. Friendship is another symbol of the color yellow. Choose sunflowers, daisies, tulips, roses, and lilies to brighten someone's day. Roses will likely be more expensive and are a good choice for someone special or a family member. A less prestigious flower, such as sunflowers or daisies, gives a more relaxed and casual feeling.
Occasions to gift someone with a bouquet of yellow flowers include a housewarming, birthday, or to say congratulations. Yellow flowers are also an excellent choice to brighten someone's day or to let someone know you're thinking of them.
Pink Flower Meanings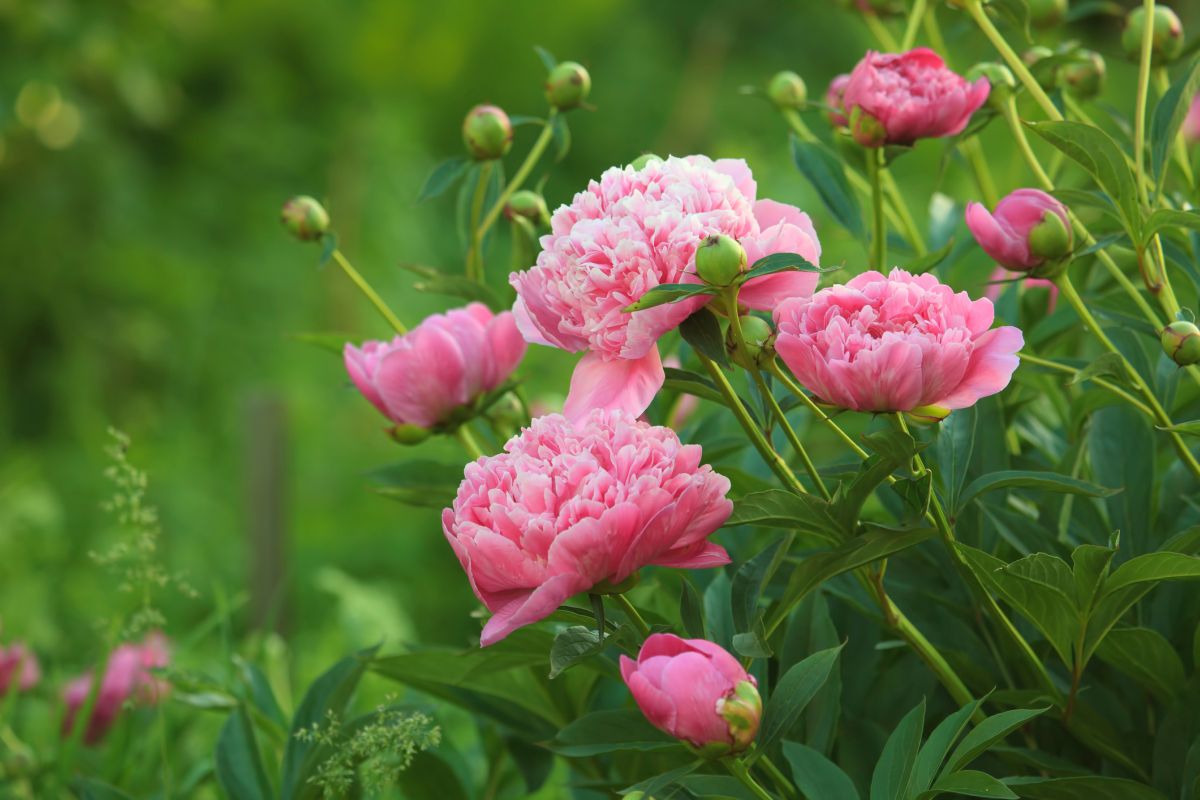 The pink flower color meanings is often love, but can express happiness, femininity, and gentleness. Roses, lilies, carnations and azaleas are common pink flowers used in floral arrangements to express these feelings. While pink is a color often associated with being feminine, these guidelines are becoming antiquated and pink can be used for any gender if the connected meanings fit.
Occasions that suit pink flowers include the popular pink roses or carnations on Mother's Day as well as birthdays for Mom or anyone. Pink flowers are a great choice for close friends and family for a "just because" bouquet as well.
Orange Color of Flower Meanings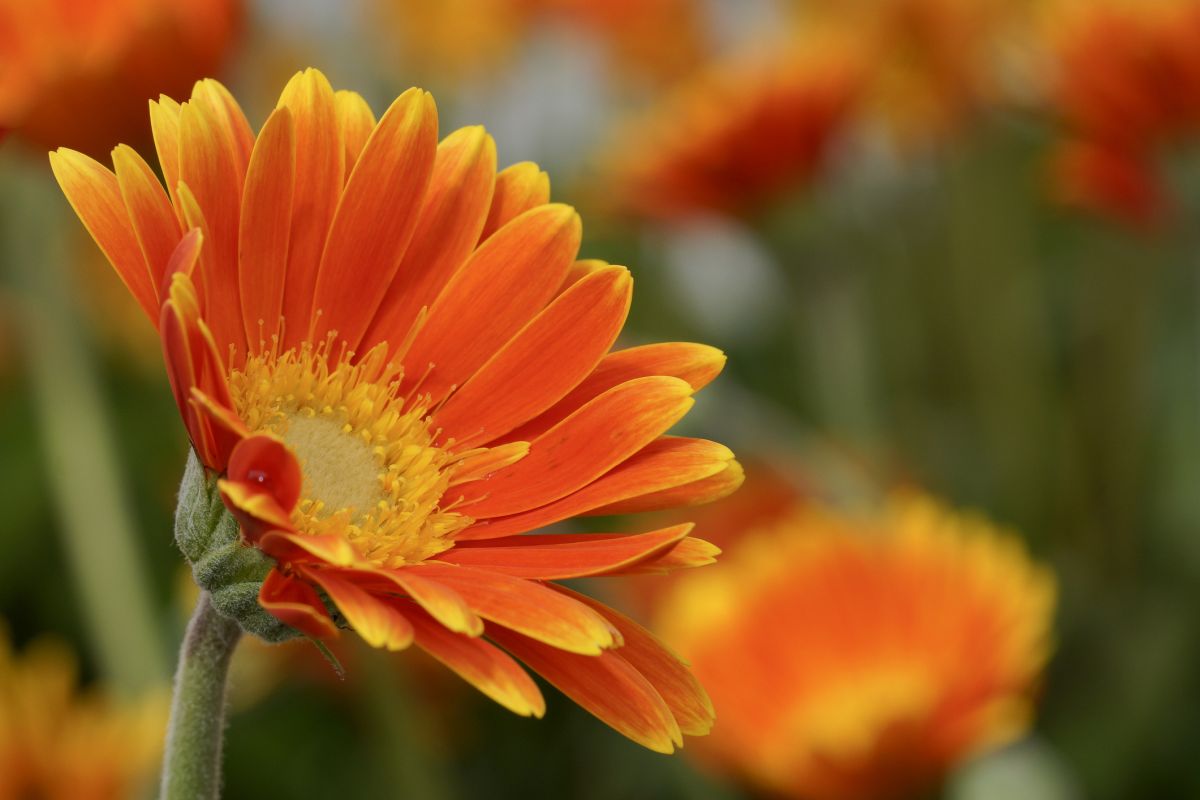 Orange flowers often symbolize excitement or enthusiasm. Secondary meanings include warmth and happiness, as well as the oncoming of the fall season. Common orange flowers to give include lilies, marigolds, tulips, and zinnias.
Orange flowers are a great choice when celebrating any exciting occasion, such as hitting a milestone or achieving an important accomplishment. Including orange flowers as a secondary color and meaning, especially in the fall, works well.
White Flowers Meanings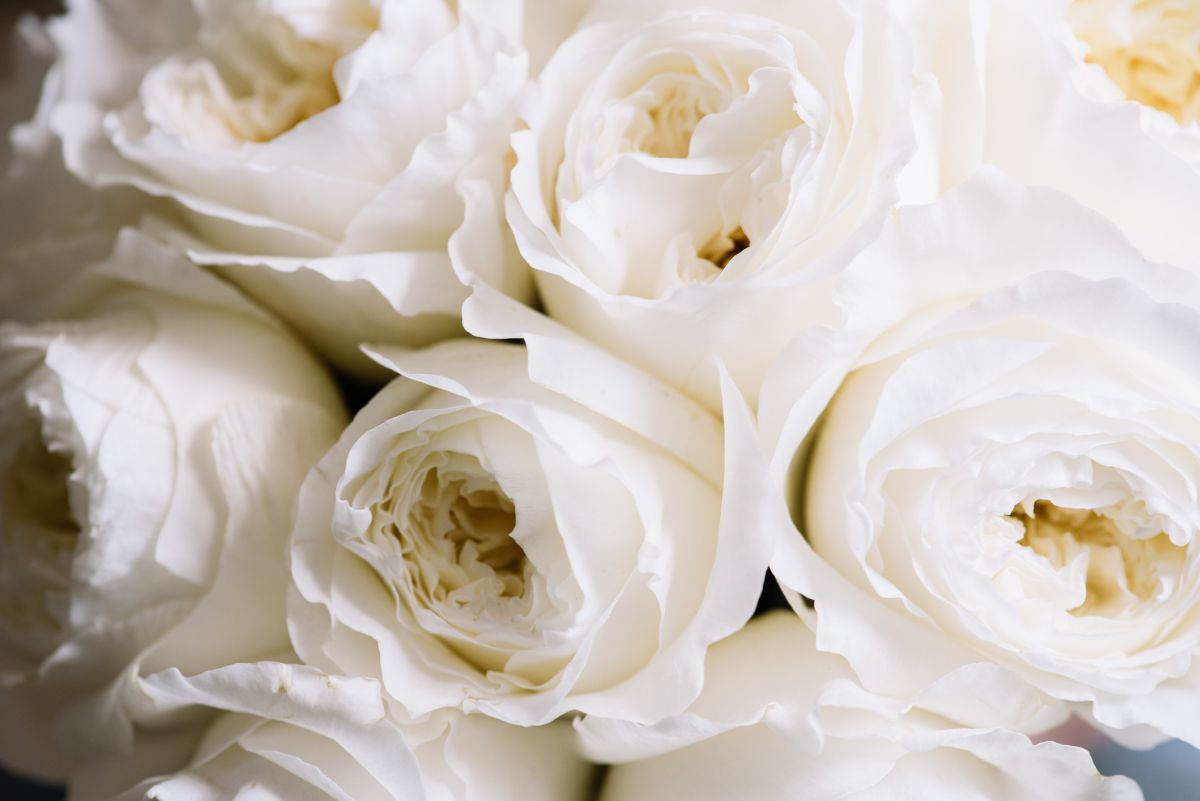 Purity and innocence are the two symbols associated with the color white. White flowers are also used in sympathy flower arrangements. White flowers given to convey these sentiments include roses, daisies, carnations, lilies, and baby's breath.
Occasions to use or give white flowers are weddings, including bridal bouquets, funerals, or condolence arrangements. As white goes with any other flower color, it makes an excellent complementary flower in arrangements.
Blue Flower Color Meanings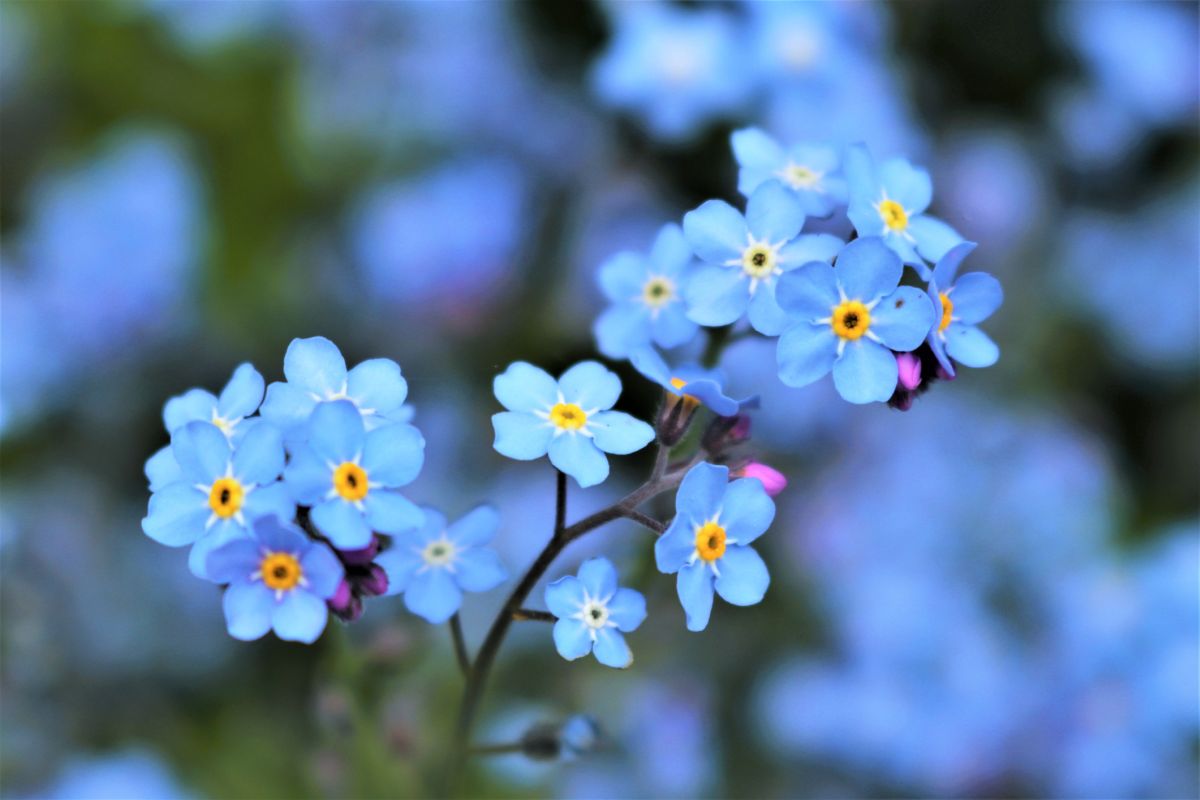 The primary blue color meanings include tranquility, peace, and inspiration. Secondary sentiments blue flowers convey are relaxation, hope, desire, ambition, and love. Blue flowers to use in arrangements are hydrangea, morning glory, and cornflower.
Celebrate promotions or new careers with blue flowers. Blue is also a good color for apology flowers. As one of the color blue's meanings is love, including this color of flower in any arrangement for a family member or close friend works well.
Purple Flowers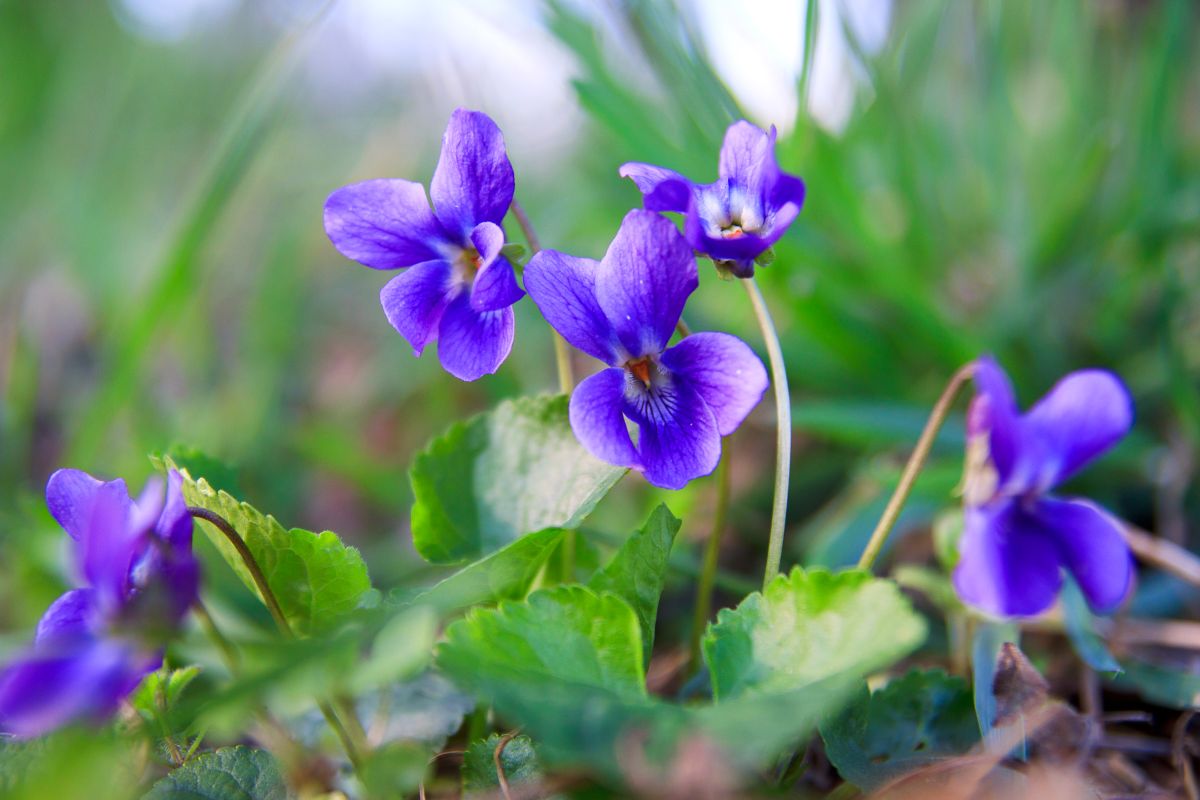 Success and royalty are often associated with purple flowers. Admiration and are also sentiments connected with the color purple. Give clematis, iris, allium and the bellflower to express the associated sentiments or themes.
Use purple flowers at work-related celebrations, educational milestones such as graduations, or a traditional, family event. Purple flowers would work well as a secondary flower in a bridal bouquet if the color suits the wedding's color scheme.
Lavender Flower Color Meanings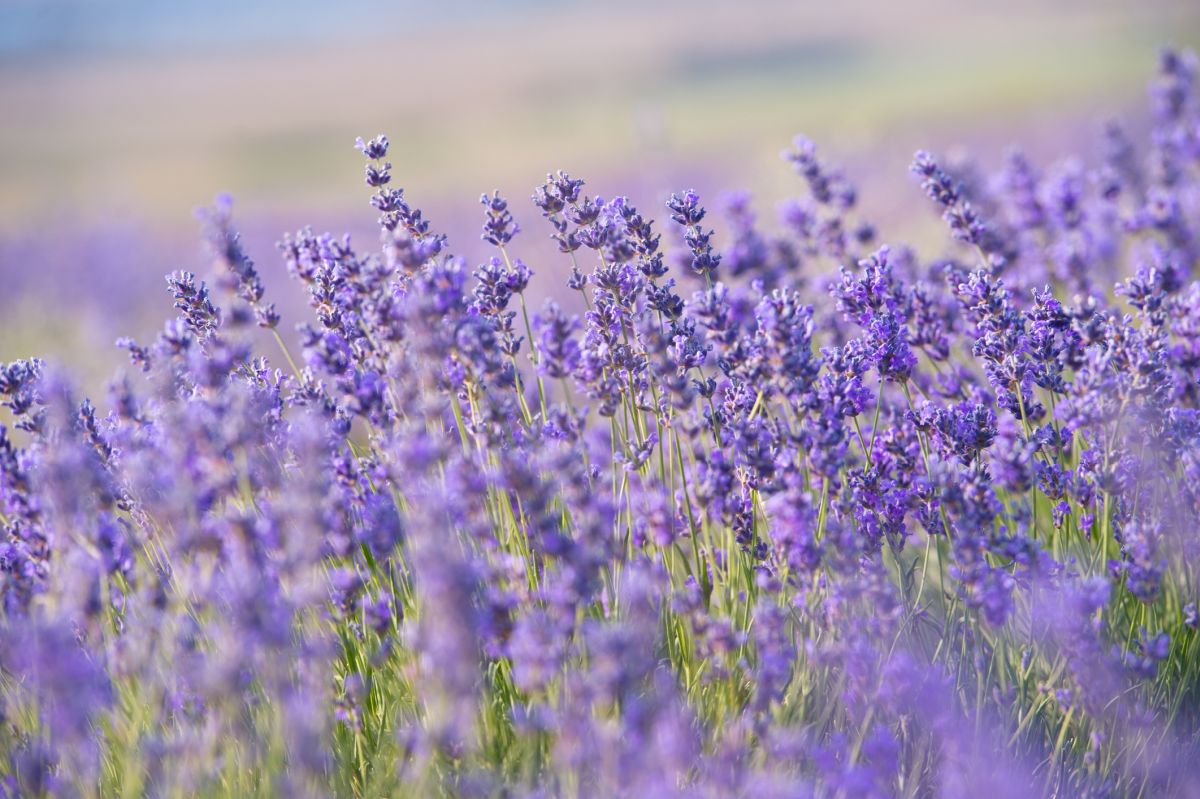 While closely related to purple flowers, the color lavender has its own distinct meanings attached to it. Grace, elegance and youth are primary flower color meanings for lavender. Also spirituality, luck, and first love are meanings conveyed with this flower color. Lavender colored flowers include daisies, orchids, petunias, lilacs and, of course, lavender.
Use lavender flowers to wish someone good luck, at a religious event, or included in wedding bouquets. Due to the association with first love, lavender roses are sometimes given on anniversaries or Valentine's Day for couples who have been together since they were of a young age.
Green Color of Flowers Meanings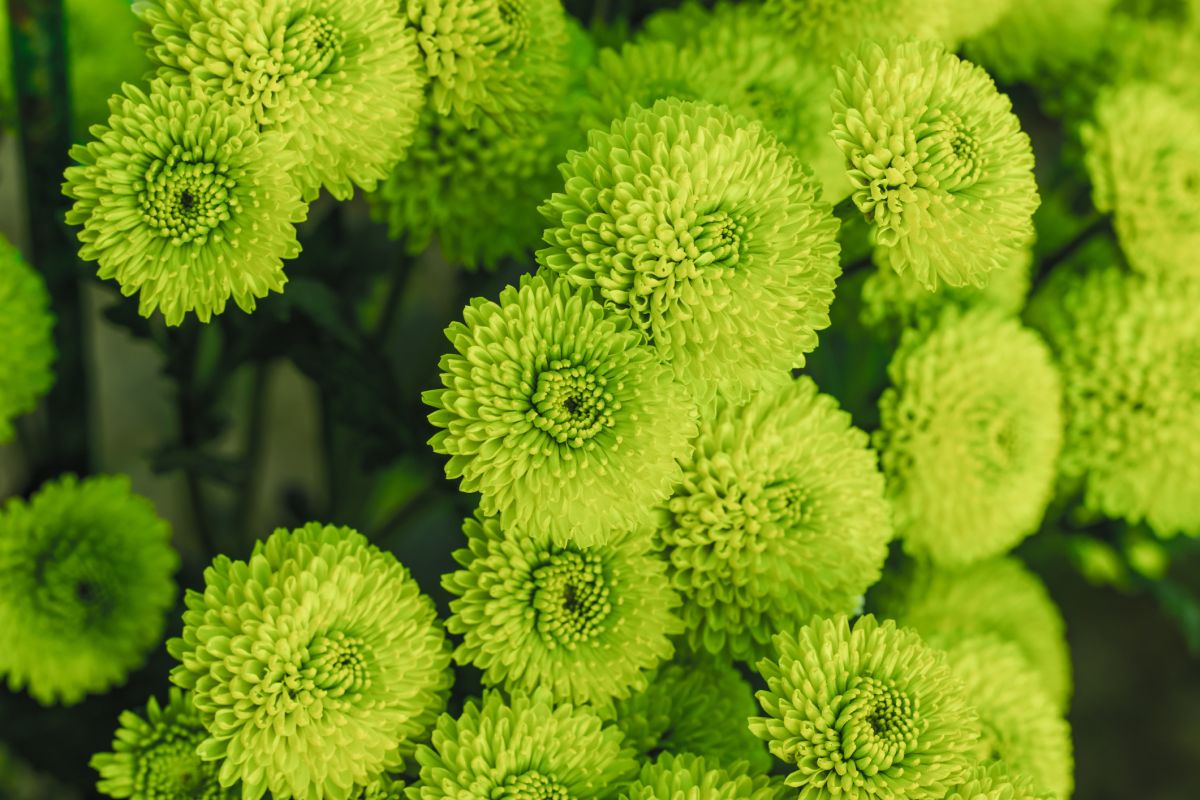 Green is considered a bit unusual for a flower color, often associated with the plant's foliage instead. Primary meanings associated with the color green are rebirth and renewal. Secondary sentiments include good health, good fortune, and youthfulness. Green flowers include bells of Ireland, button flowers, green cymbidium orchid and anthurium.
Green flowers are a great choice for get well arrangements, to wish someone good luck, or for religious celebrations such as confirmations, bar mitzvahs, and bat mitzvahs. Green flowers make excellent secondary choices to complement another flower choice in arrangements.
Black Flower Color Meanings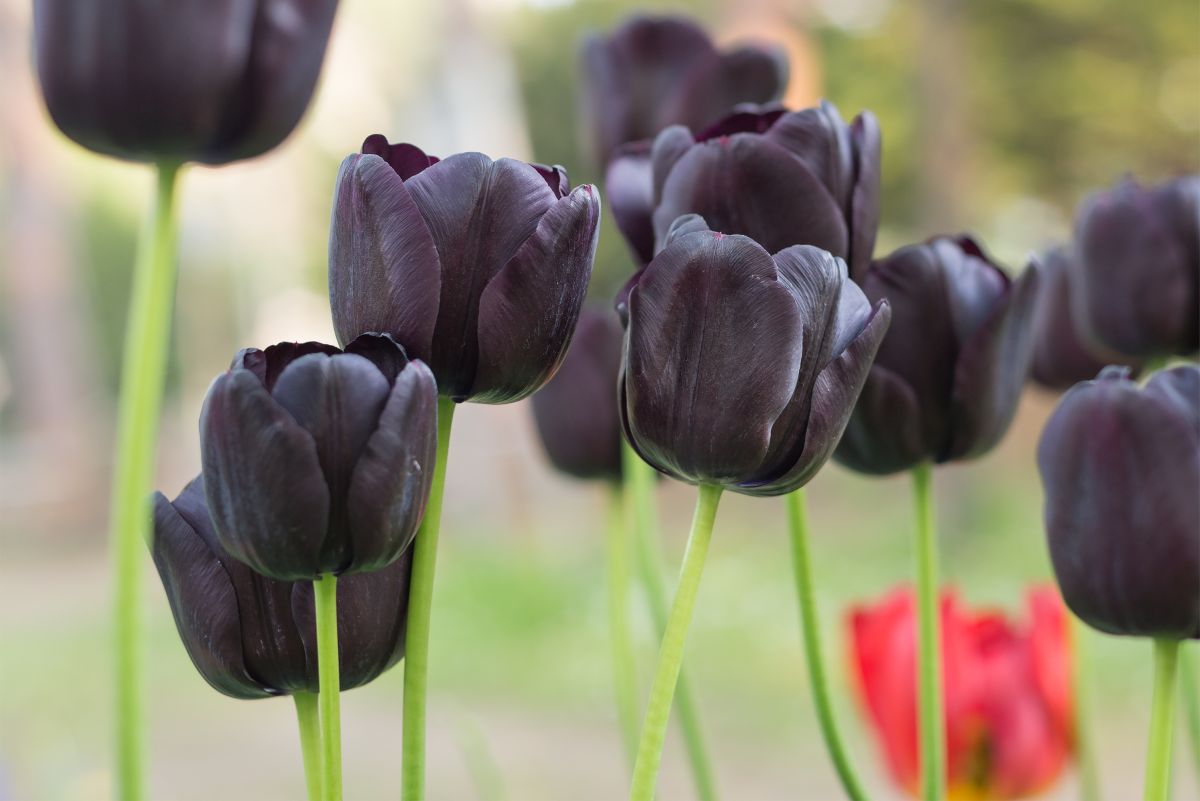 Black flowers rarely occur naturally, instead they are typically engineered or dyed to take on that color. The primary meaning of black flowers are power and mystery. Secondary meaning is farewell. Black roses, tulips, dahlias, chocolate cosmos, and pansies are often used to convey these sentiments.
Any elegant event, either as a main or complementary color, or a Halloween celebration lend themselves well to black flowers. A break-up with negative emotions attached may also call for a bouquet of black flowers to convey emotions.
Matching the flower color with the correct sentiment is an excellent way to make floral arrangements or decorations hold extra meaning. When paired with specific flower varieties, which also hold associated meanings, your flower choice becomes a very personal and customized choice for the recipient.
Flower Color Meanings FAQ
What Color of Flower Means Positivity?
The color pink is often associated with positivity. Even more so when the flower chosen is a hyacinth. 
What Flower Color Means Happiness?
Yellow is the most popular color used to convey joy and happiness. 
What Flowers are Available in Many Different Colors?
Roses, due to their popularity, are available in a wide variety of colors to make matching color to sentiment or decor easier. Carnations are also available in many colors, either by variety or dyed.
What is the Best Flower to Give to Convey Sympathy?
White is the traditional color of flower given to mean sympathy. Carnations are a popular choice as they are long lasting and readily available. 
What Flowers Should I Give Someone for Graduation?
Roses are always a safe and popular choice of flower for someone graduating. Choose a color such as yellow, orange, or purple to convey joy, enthusiasm or success respectively. Choosing a color that matches the school's color scheme also works well.