Using self-watering pots is the perfect way to deliver a consistent supply of moisture to your plants while cutting back on the work it takes to do so.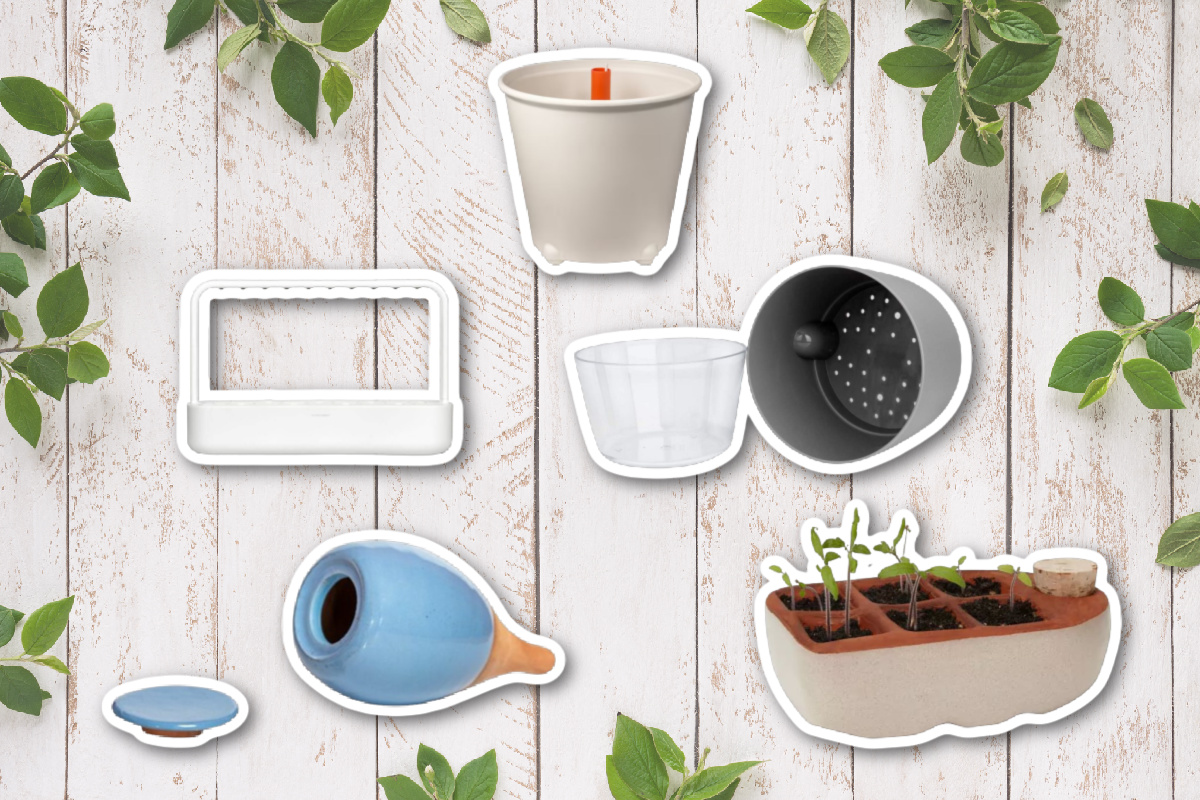 Here we look at a variety of self-watering containers suitable for every gardener's needs.
Our Selection of the Best Self Watering Pots
---
Best Moveable Self Watering Planter
Have some big plants to care for? These Ikea PS Fejo self-watering planters come with a smart insert that releases water over time.
The insert eliminates the chances of getting unwanted water on the plant's foliage, which reduces leaf fungal issues.
Fill the reservoir and let this pot take care of the task of watering for days. The pot sits on easy-move coasters for quick repositioning and optimal light exposure. 
Visit IKEA to purchase this moveable planter.
---
Best Self-Watering Pot Self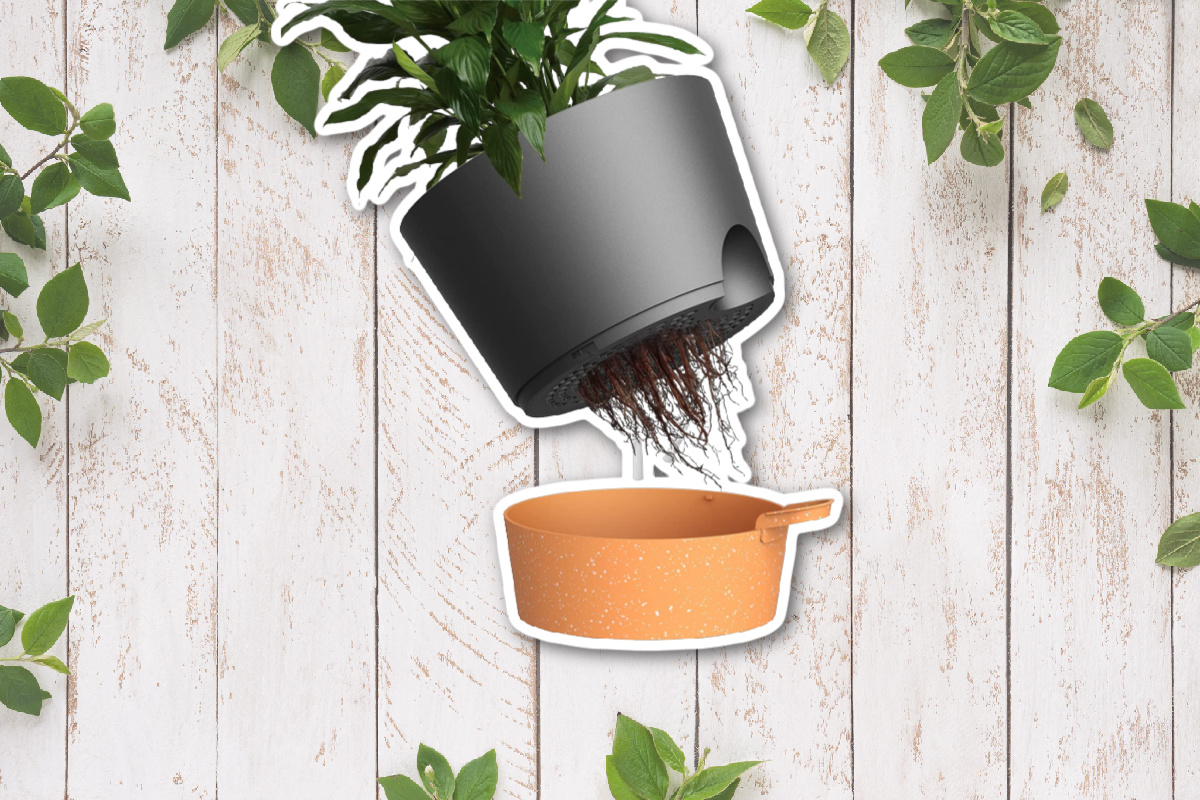 The two-tier design of this planter set promotes maximum air circulation and root protection for healthier plants. Water sits in the bottom reservoir and is wicked up by attached ropes to deliver a consistent supply of moisture. A perfect set of pots for busy people or those who love to travel.
Shop this and other self watering containers on Amazon
---
Best Easy-to-Use Self-Watering Plant Pot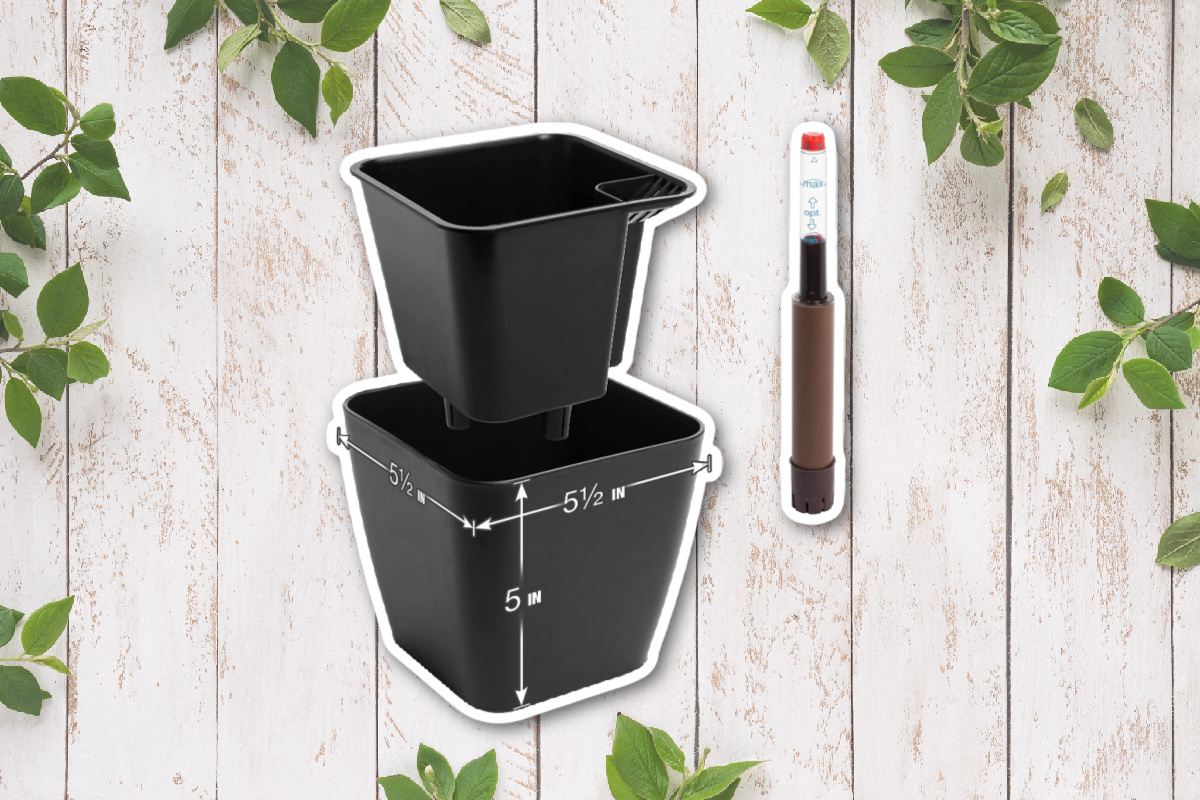 Never let your plants go thirsty with this easy system. The insert features a water level indicator so there's no guessing when it's time to refill the reservoir.
The sturdy pot design works for both indoor and outdoor plants, freeing you up to enjoy your plants' beauty with less work.
Use this self-watering planter for African Violets, herbs, or your favorite small houseplants.
Grow plants with less effort using this easy system from Amazon
---
The Best Stylish Self Watering Pot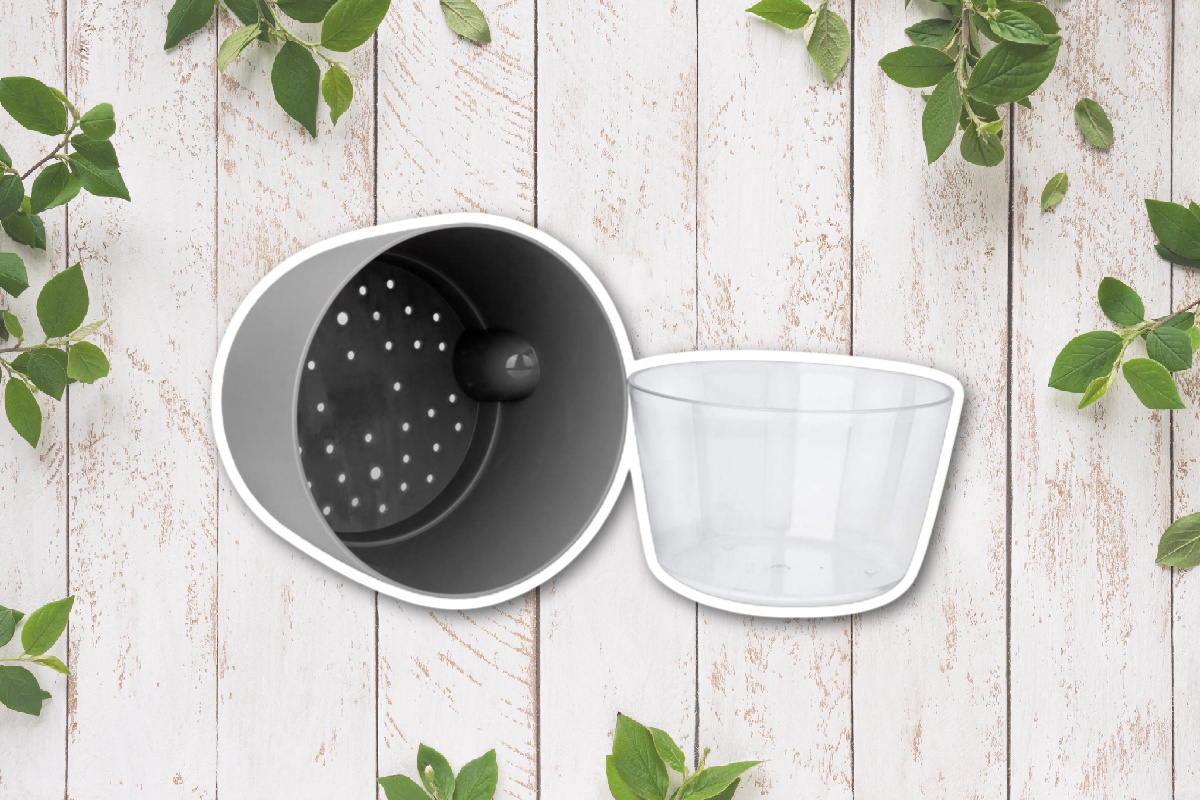 Function meets style with this 6-inch planter. Fill the reservoir and enjoy a week or more of not worrying about watering your favorite plants.
The clear, bottom portion makes it easy to see when a refill is needed. An attached rope naturally wicks up moisture and delivers it to the soil for a consistent supply.
The design complements any decor, making it a perfect addition to your home or as a gift for the plant lover on your list.
Treat yourself or your favorite gardener to this self-watering pot from Amazon.
---
Best Self-Watering Pot Insert
More than just a pot insert, these are a piece of art. Handmade from glazed clay, these beautiful inserts fit perfectly into any of your existing plant pots.
Fill the insert from the top, then replace the lid to prevent unnecessary evaporation. This insert design is available in a variety of colors and doesn't require you to repot your existing plants to make watering easier.
Support handmade artists and keep your plants healthy with these adorable self-watering inserts.
Visit Etsy for this and other handmade creations
---
Best Value Self-Watering Planter Inserts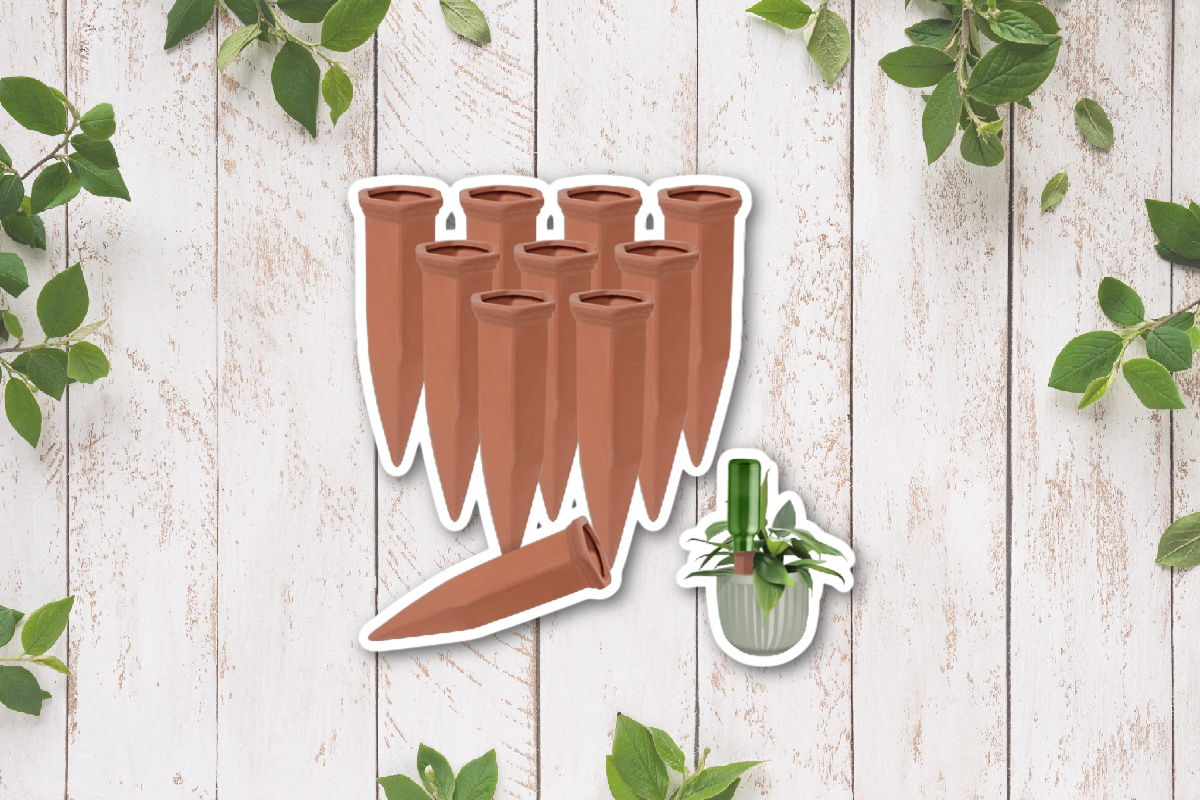 Reduce the work associated with constantly watering your large plant collection by using this affordable set of pot inserts.
This pack of 10 inserts is made of quality terracotta just waiting for you to attach the water container of your choice.
Customize the size of the bottle to suit each plant's water needs. The simple design works with any of your existing plant pots and makes it easy to keep your plants hydrated and healthy. 
Stock up on these self watering inserts from Amazon.
---
Best Self-Watering Pots for Herbs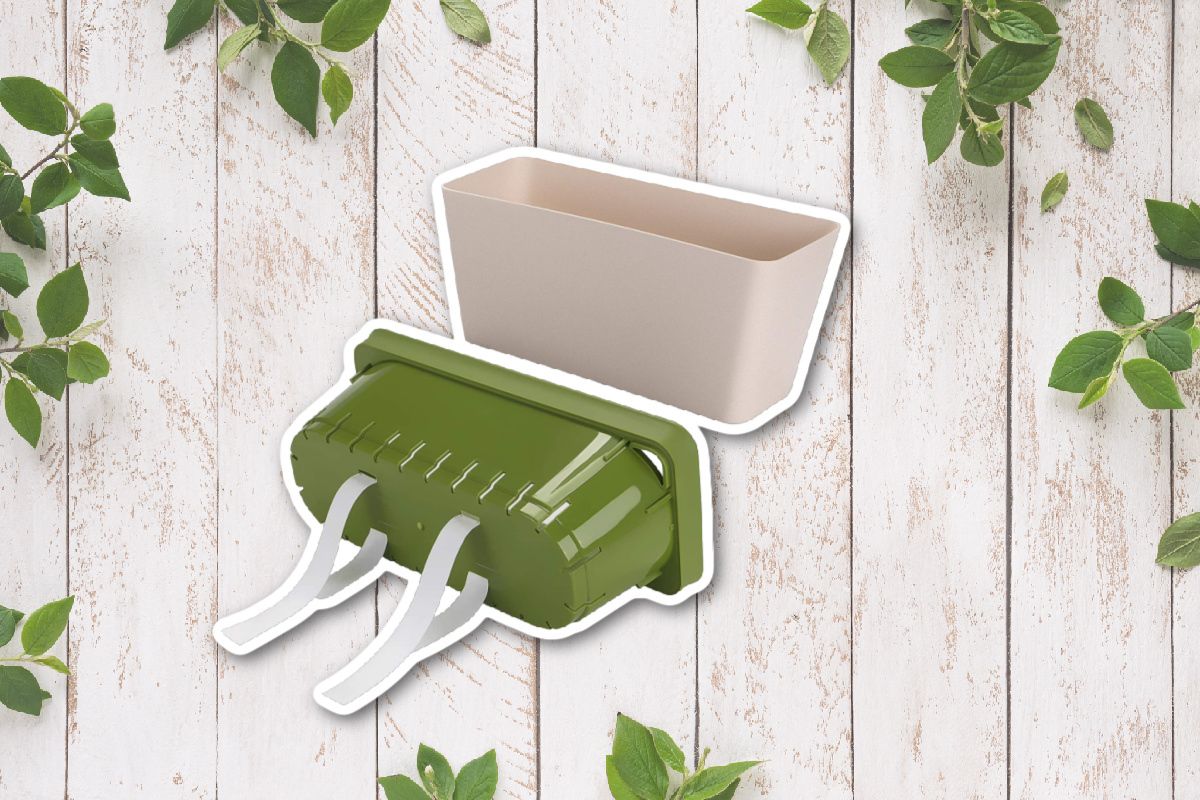 Add fresh herbs to your favorite dishes any time of the year with this 3-pack of self watering pots.
These sleek containers feature a large, bottom reservoir. Water is stored and wicked up with the attached rope to keep your herbs plump and tasty without constant attention.
Use these containers either inside or outdoors for worry-free plant care.
Always have fresh herbs on hand with this self watering set from Amazon.
---
Best Hanging Basket Self-Watering Plant Pot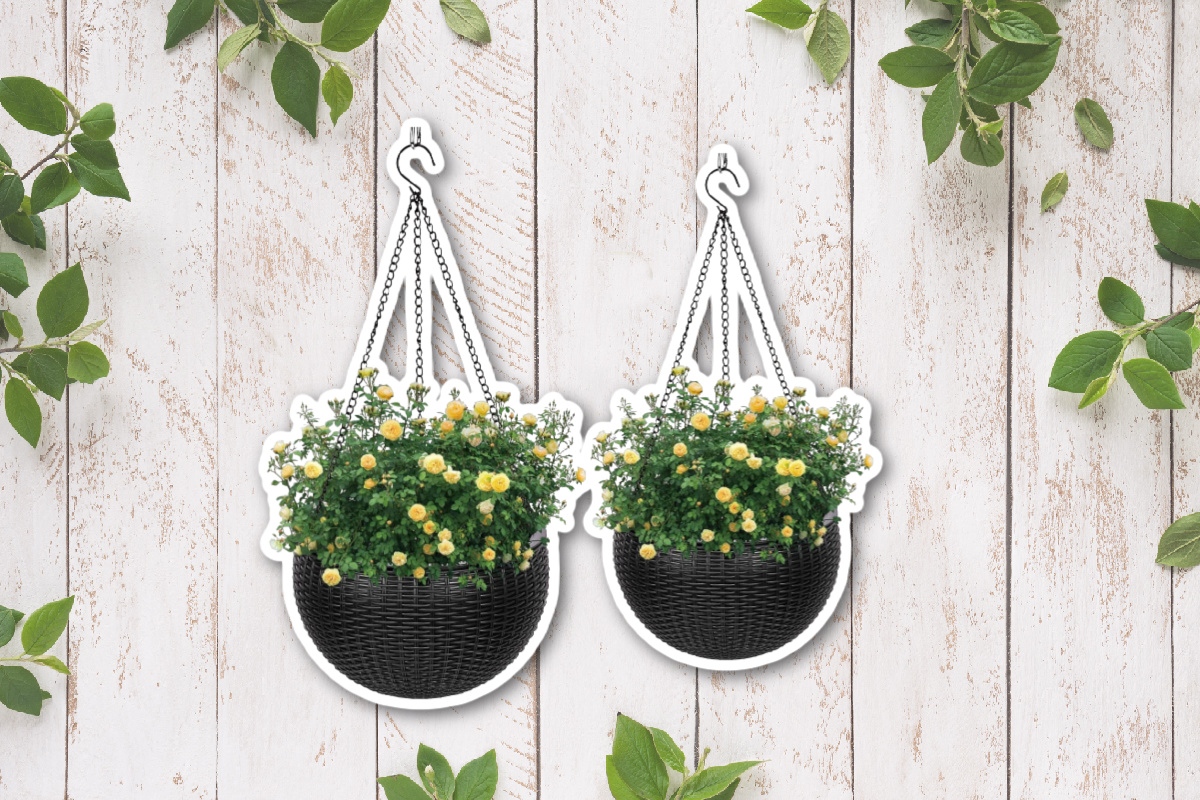 Keeping annuals properly watered in the heat of summer just got easier with this set of two hanging baskets.
The set includes two different-sized baskets–an 8.3-inch and a 10.2 inch. The sturdy plastic construction is durable and weatherproof for both indoor and outdoor use.
A heavy chain ensures your plants stay secure. Use this set for vining plants, colorful annuals, or herbs. 
Keep plants alive during the hot summer with a self-watering basket from Amazon.
---
Best High-End Self Watering System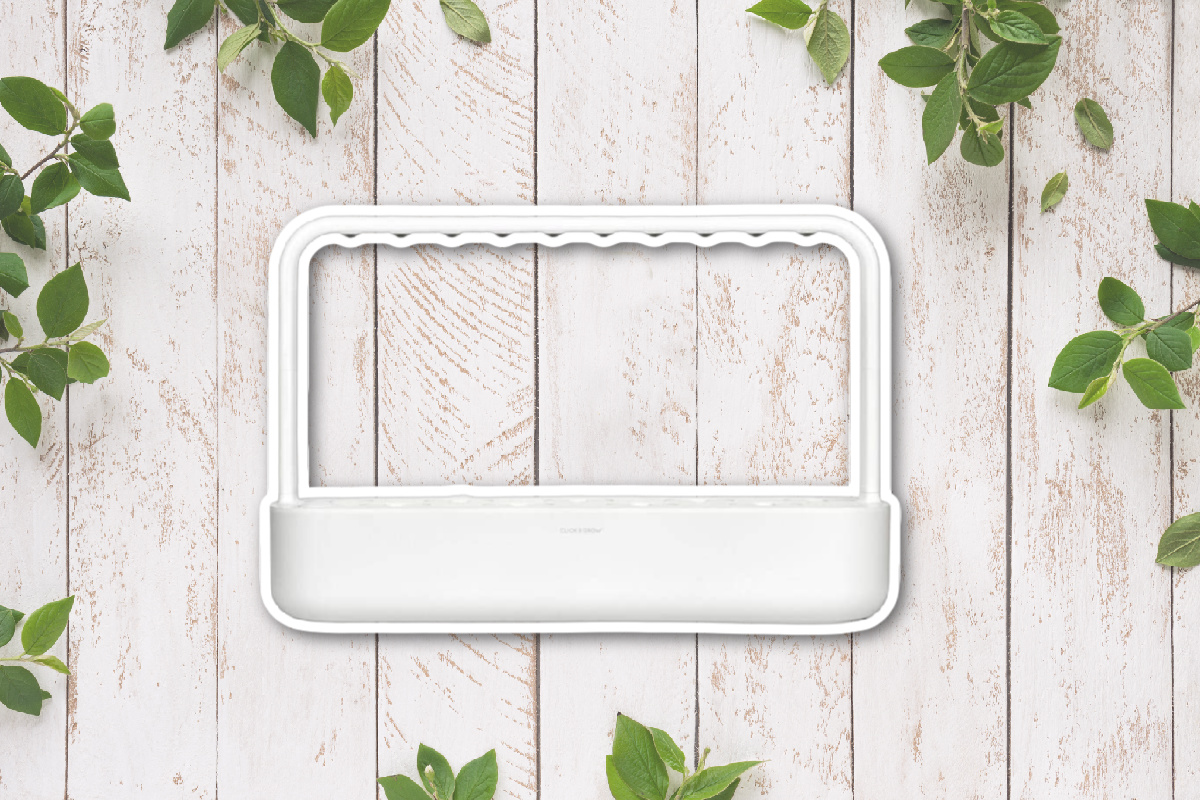 You'll have everything you need to start a tasty, indoor garden with this self-watering planter kit.
The elegant container system with overhead watering, to mimic a gentle rainfall. You'll also receive seeds to grow your own fresh produce.
Enjoy the flavors of homegrown tomatoes, basil and lettuce without a trip to the local market.
The system automatically waters your plants for consistent growth and maximum flavor any time of the year.
Start an indoor garden with this compact system – from Amazon.
---
Best Modern Design Self-Watering Pot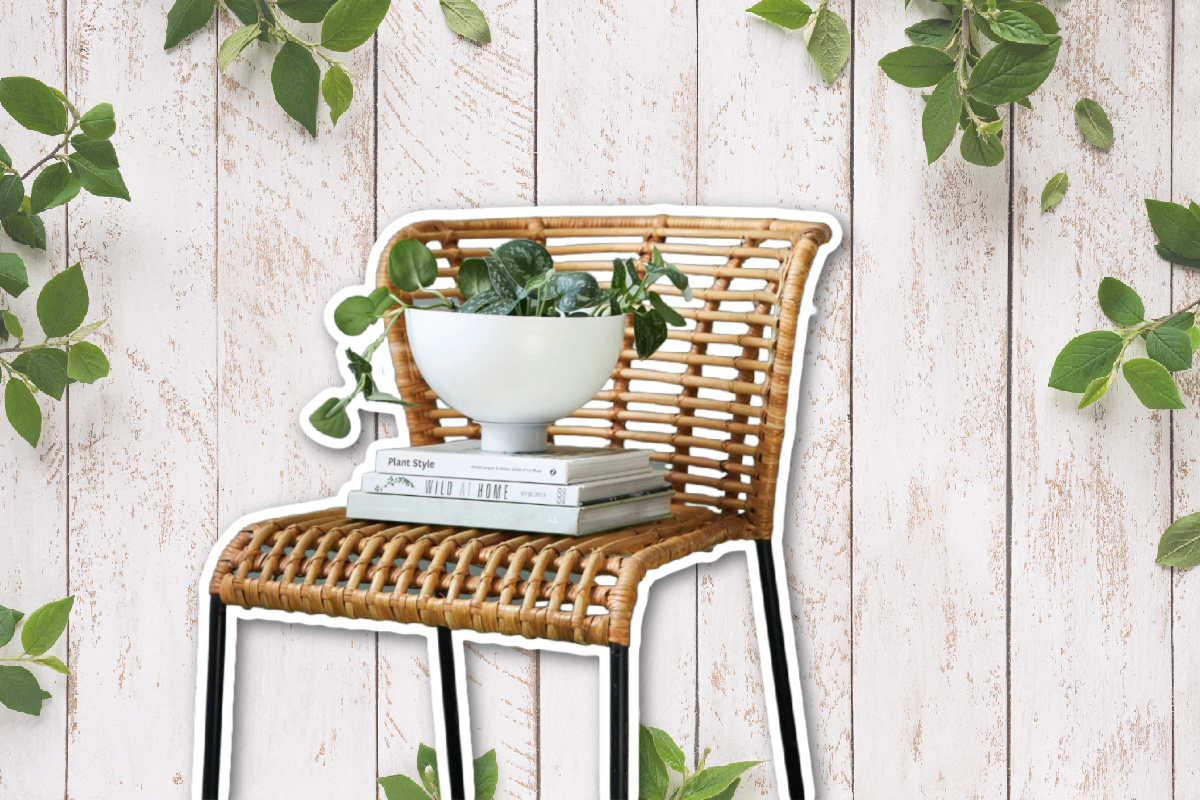 Crafted of sturdy aluminum, this sleek planter sits atop a saucer pedestal that stores water for on-demand watering.
The inner cord wicks up the stored water for a gentle supply that keeps your soil perfectly moist without overwatering.
While some self-watering pots look clunky, this slim, modern design is as much a decorative piece as it is a time saver for houseplant lovers.
Grab this stylish self watering pot for your home from Thesill
---
Best Seed Starter Self-Watering Container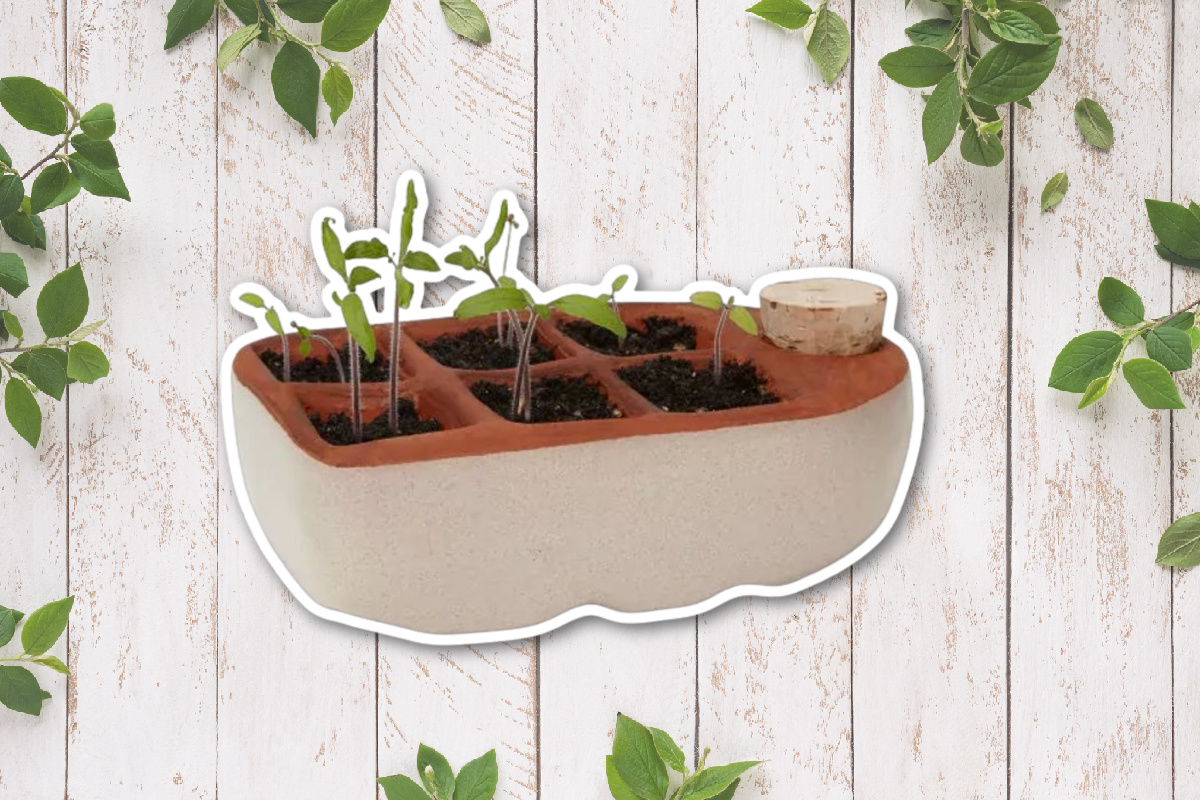 Give your seedlings the best start possible with this rustic, but effective, self-watering system.
Growing plants from seed successfully relies on consistent water while ensuring the tender plants aren't overwatered or damaged.
The gentle wicking system doesn't require you to pour water directly onto the emerging leaves. Simply fill the container and the terracotta naturally wicks up the moisture to keep the soil moist. 
Grow plants from seed easier with this simple system from uncommongoods
---
Top Benefits of Using Self-Watering Pots
Aside from saving you time, providing a consistent water supply to your plants is important to growing the healthiest, most beautiful plants possible. Using a self-watering system lets your plants thrive and helps you avoid several health issues that incorrect watering causes.
Dehydration from lack of water puts stress on plants. This stress often shows up as unhealthy, brown foliage, reduced growth, and less blooming. Unhealthy plants also become targets for pests, which will feed on, and damage, your plants. 
Just as underwatering damages plants, over-watering also has negative effects on your plant's health. Soil that is constantly soggy invites harmful soil fungus to develop.
These fungi then attack the plant's root system, preventing it from absorbing water and nutrients the plants need to survive. Reversing root rot can be difficult and, if not detecting early enough, often kills the plant. Using a self-watering system avoids over watering by letting the soil absorb moisture from the reservoir as needed.
Watering plants from above, using a watering can, has two distinct disadvantages.
Healthy root formation relies on the presence of consistent soil moisture right down to the bottom of the pot. Shallow watering leads to underdeveloped root systems. When water is wicked up from the bottom, the roots always have a deep moisture resource to draw from. This resource encourages longer, stronger roots–which produces larger, healthier plants.
The second advantage of watering from the bottom is the elimination of water being poured directly onto the plant's foliage. Prolonged, wet foliage increases the chances of leaf fungal spot and powdery mildew. Plants like African Violets also dislike water on their leaves, producing unsightly, brown spots where the moisture sat. Avoid these issues by using the wicking action of self-watering pots.
---
Consistent watering is a key element to healthy plant growth. Make this important task easier by using these self-watering pots to deliver a steady supply of water directly to your plant's roots.
These simple solutions free up time for busy people or ensure travelers return to healthy plants without the need to rely on others.