One of the most pleasant uses for indoor plants is the natural aromas that many plants put off. The scents refresh the air while ridding the zone of certain airborne toxins. The right plants need to be chosen for this purpose, though.
Lemon Verbena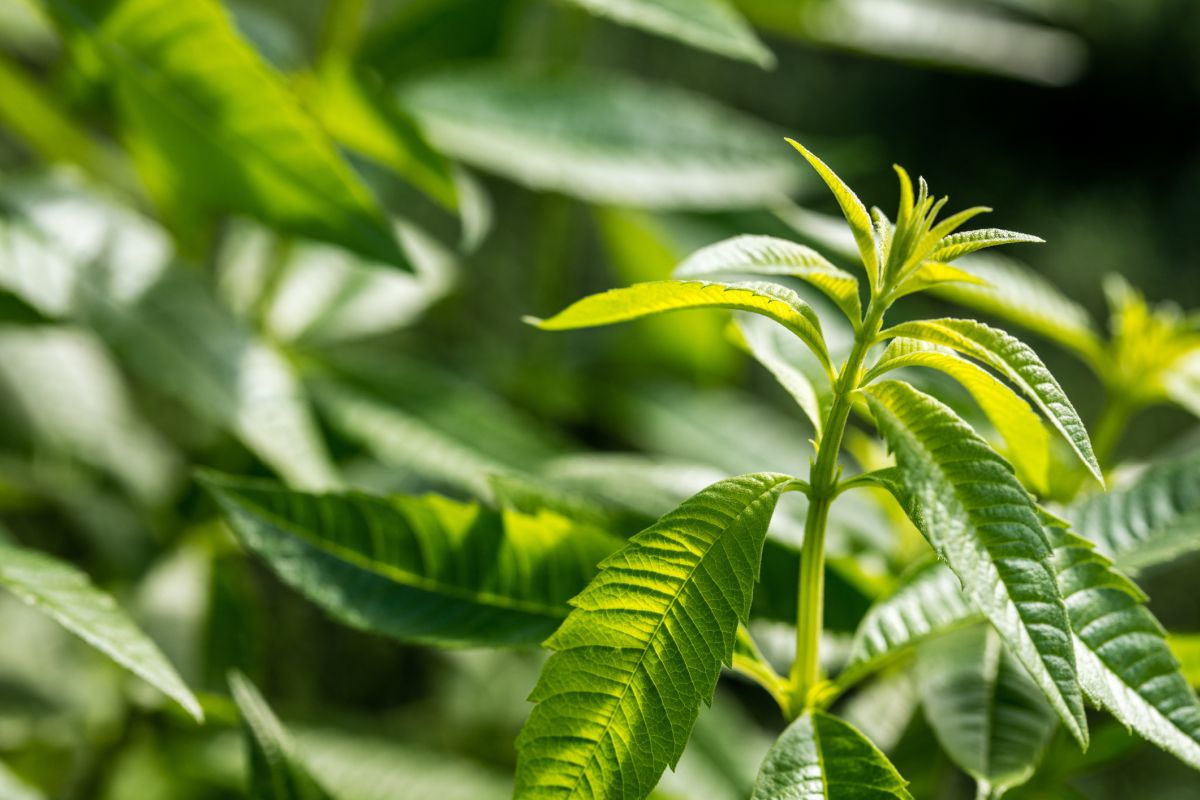 An edible herb, lemon verbena does well as an indoor plant for its refreshing aroma. Lemon verbena is often used for making teas and seasoning salads and soups. It smells like lemon, without crushing the leaves. This gives a clean, sweet smell to the air where it grows.
Lemon verbena grows to heights between 2 and 6 feet. So, they need large pots with room to grow. You may stunt the size by limiting the pot size. They need plenty of light, so you may need grow lights to keep them healthy. Lemon verbena plants also thrive in rich loam and proper drainage. If need be, they can tolerate standard potting soil mixes.
Lemon verbena smells pleasant to many humans, but most cats hate the aroma. Since it is mildly toxic to felines (producing digestive tract issues), this isn't a bad thing. You may still wish to keep it in harder to reach areas if you have dogs, as sometimes they may decide to nosh on the plant.
Lavender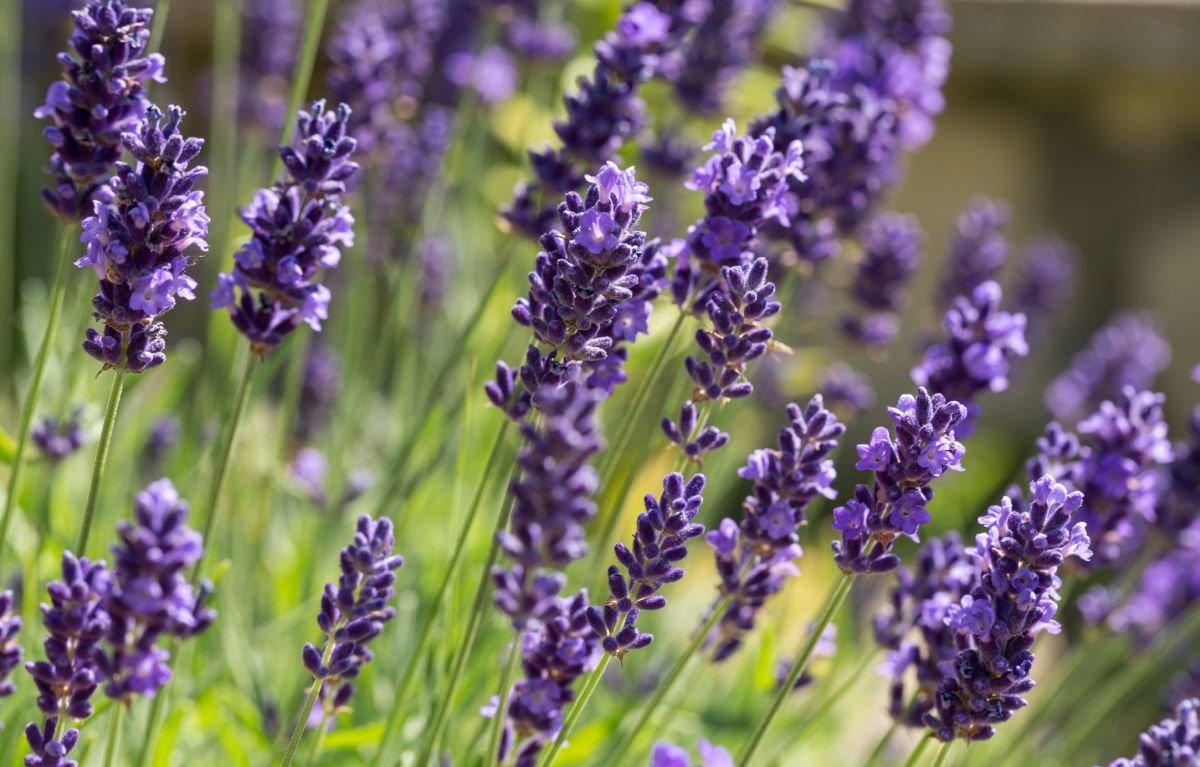 Lavender is one of the most well-known aromatic herbs. Some folks don't realize it can be grown indoors. Unless you live in the right climate for the given variety, you likely will have far more success with these plants indoors. Lavender offers a delicate, sweet fragrance. It may be described as an evergreen woodsy and herbal-floral aroma. The scent has various other notes, depending on the variety of lavender you choose.
There are more than 45 species and 450 varieties of lavender. French, Canary Island, and Fernleaf lavenders are some of the best to grow indoors. Lavender is also considered one of the most relaxing plants you can grow. They're useful for bedrooms, meditation spaces, and home offices.
The leafy green plants have long spikes of purple flowers. Lavender prefers full sun, which means you may need grow lights. They also need well-drained soil that is semi-fertile. The soil should be either neutral or somewhat alkaline.
Jasmine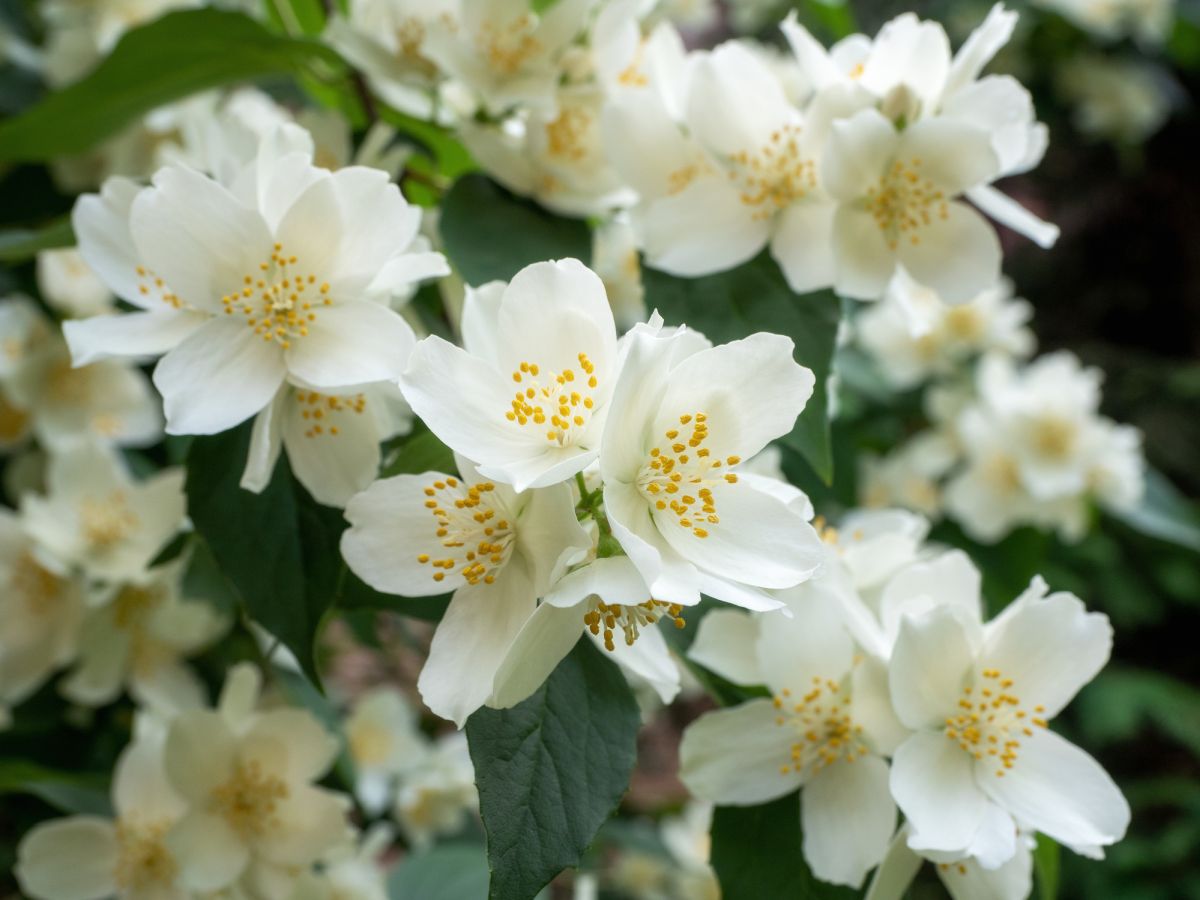 Jasmine plants offer a heady, rich, almost fruity, sweet, evocative scent. Many describe the scent as having a hint of musk. This helps to make jasmine attractive for keeping the plant indoors. Top species choices include:
Pink jasmine (Jasminum polyanthum)
Common jasmine, true jasmine, or poet's jasmine (Jasminum officinale)
Winter jasmine (Jasminum nudiflorum)
Jasmine works well indoors in containers that are well-drained, with moderately fertile soil. You may use bark and peat as media as well. Provide the plants with supports like lattice or stakes. Other jasmine varieties are vines, but both the shrubs and vines need these supports.
Jasmine may grow to 15 feet in height, though indoors they will be much shorter. Jasmines need to cool, well-circulated air. They thrive in typical indoor temperatures between 60- and 75-degrees Fahrenheit.
Gardenia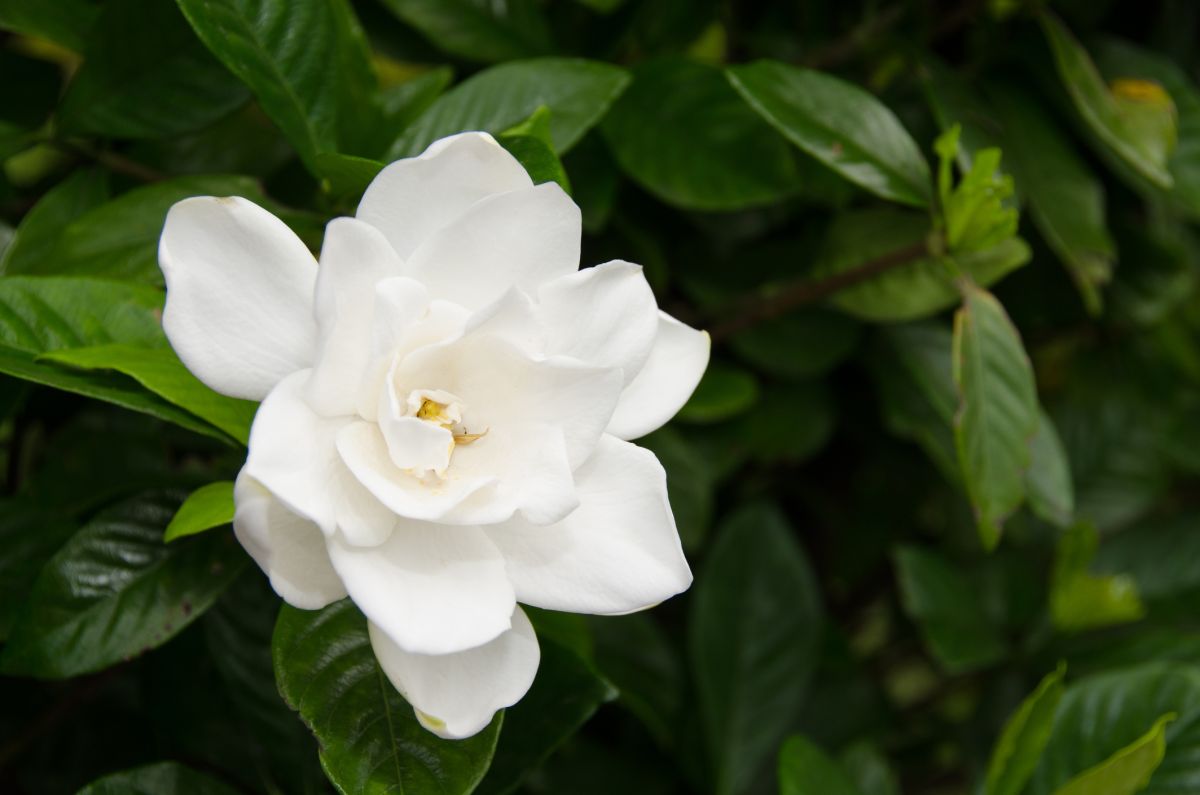 One of the prettiest floral indoor plants that smell good is the gardenia. Gardenia are an evergreen shrub. They produce white flowers or white flowers with yellow centers. The blooms may age into a creamy pale yellow. The flowers have petals in spiral patterns, sometimes resembling roses in some varieties. The flower's aroma is strong, floral, and sweet, with an almost creamy, green undertone to it.
The attractive gardenia does well in 6 to 8 hours of bright, indirect light from windows. Gardenias like temperatures around 70 degrees Fahrenheit. They will tolerate down to 65 degrees at night. They should be kept away from air vents and drafty windows. Gardenias need low soil pH between 5.0 and 6.0. The soil should also be nutrient-rich and well-draining.
Hyacinth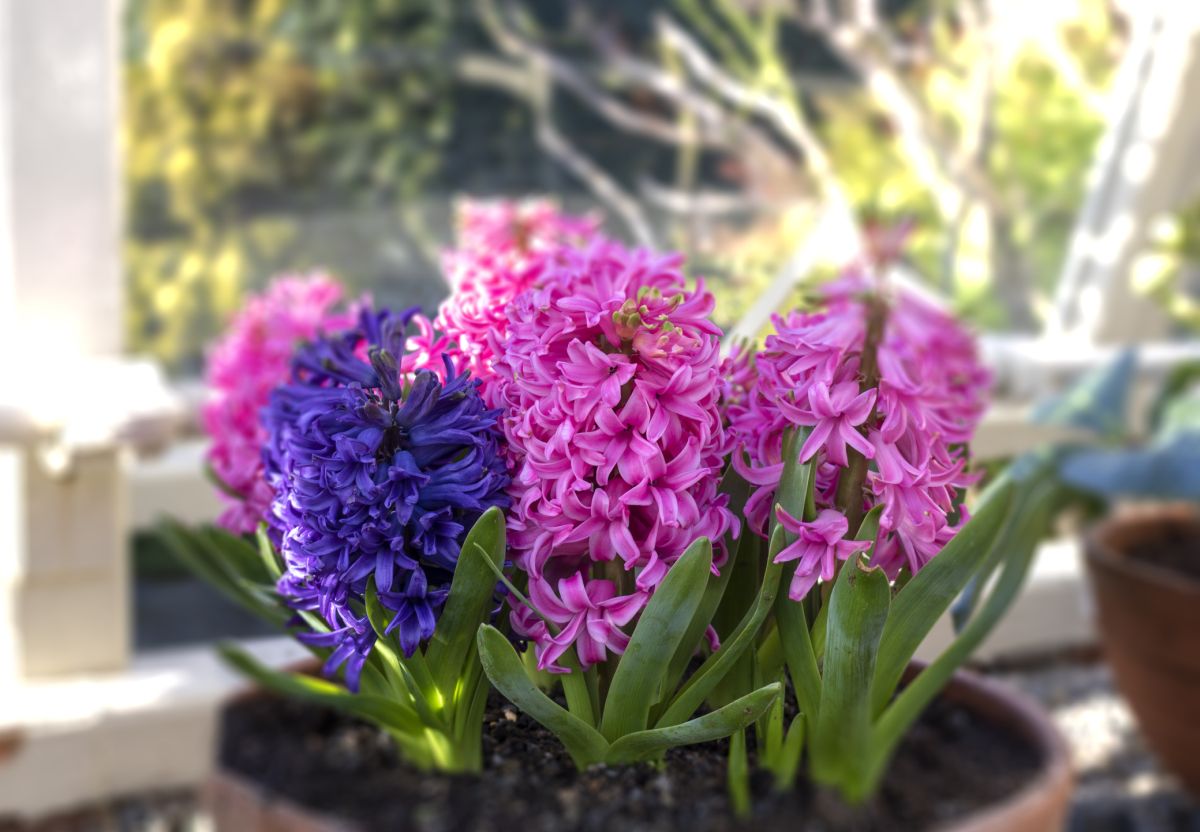 One of best smelling indoor plants can be grown in soil or as a hydroponic (water-grown) plant. The hyacinth is a colorful, fragrant flowering plant. It's aroma is sweet with undertones of greenery. They flowers may be white, pink, purple, light purple, and other shades in this color family.
Find a specialized, curved jar or bottle to grow byacinth as a water plant. The jars are hourglass shaped. Fill the bottom with water, then place the bulb in the upper half of the jar. Keep the water full to below the bottom of the bulb. This keeps the hyacinth well-watered but not waterlogged.
To grow hyacinth in soil, place the bulbs in about 3 inches of compost or nutrient-rich potting soil. Fill in the spaces around the bulbs with the medium. Water the flower and keep the media moist but don't soak it. Provide them with full, direct sunlight to partial shade.
Mint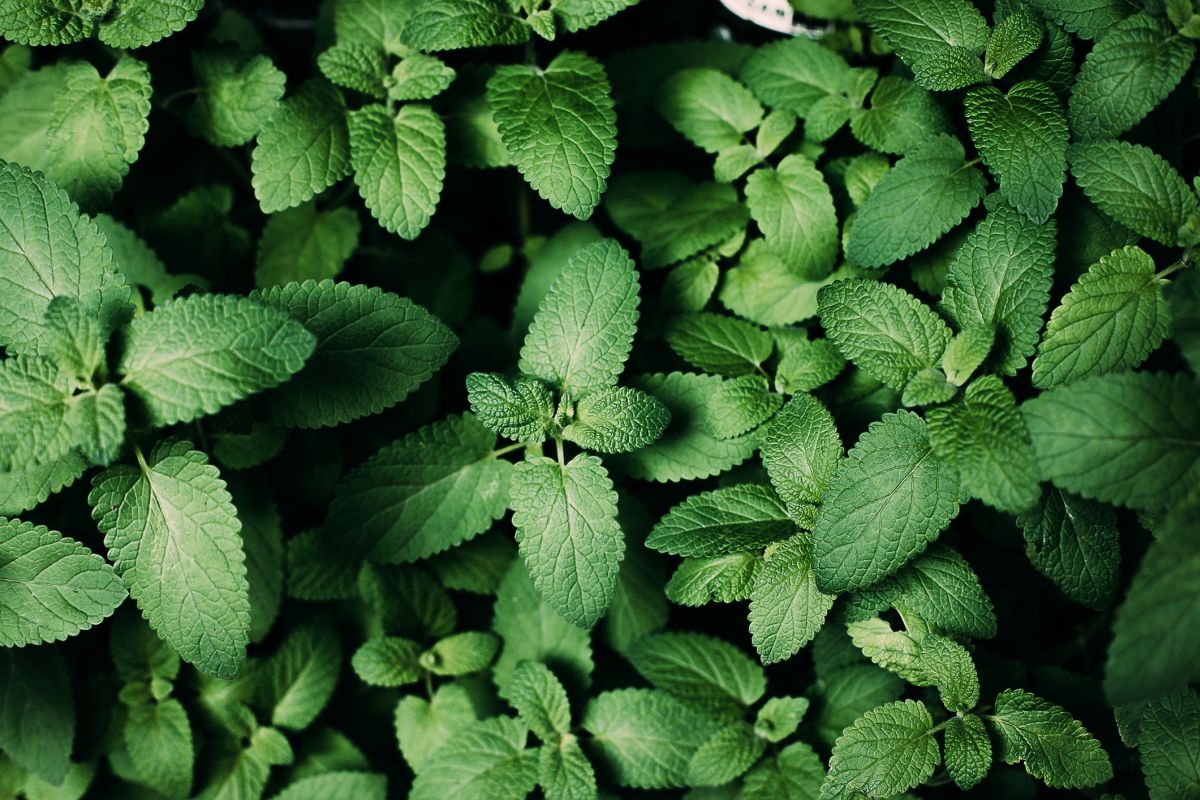 Some house plants with fragrance pull double duty as herbs you'll use for cooking or making your own tea. Varieties of mint fill the air with sweet, fresh, sharp aromas that linger over the plants. Two favorites are peppermint and spearmint. Culinary species of mint are safe for pets, too, so if they're curious, it's okay to let them sniff or nibble on the plants.
The leafy green mint plants need light soil with good drainage that is kept moist. They love both sun and partial shade. Some varieties need that bit of shade to prevent them from burning.
Small Citrus Trees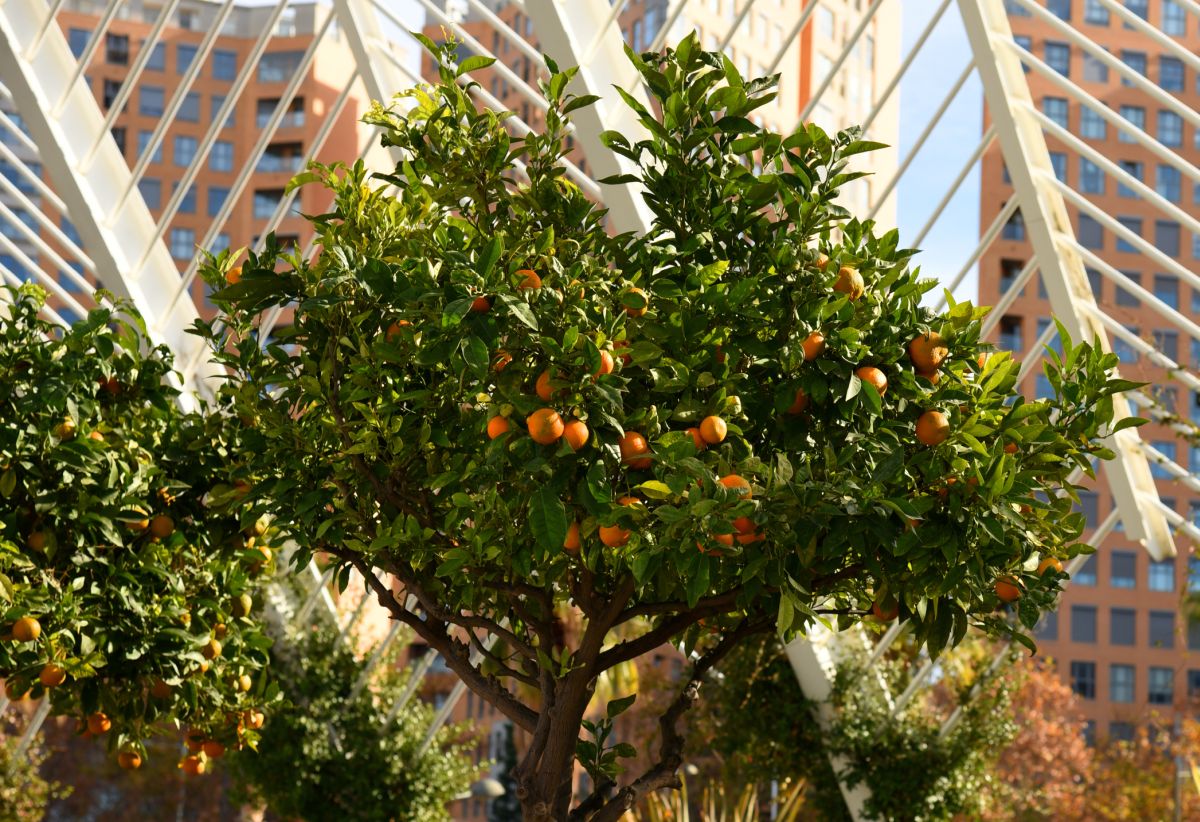 Not all indoor plants that smell good are shrubs – some are small trees. Citrus trees offer both sweet aromas and tasty fruit when well-cared for. The trees put off a sweet, fruity, citrus aroma as they grow, thanks to the flowers and the fruits themselves. Many varieties of citrus do well indoors. Some favorites include tangerines, lemons, kumquats, and small oranges.
The trees need temperatures between 65- and 85-degrees Fahrenheit, with cooling nights. They require a good bit of organic matter in their soil and need 8 hours of sunlight. They also need humidity levels between 30% and 60%. This makes them a great choice for bathrooms and kitchens.
Heliotrope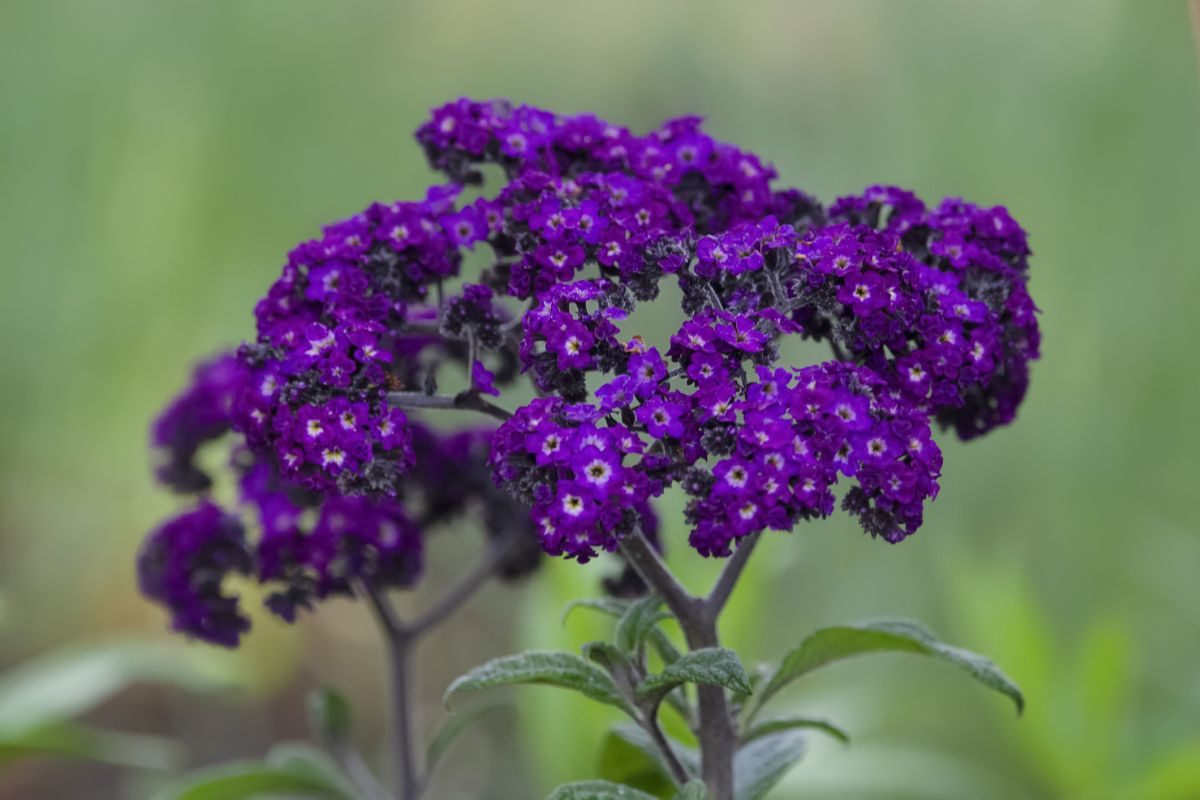 Heliotropes do well as fresh indoor plants. They draw attention first through their aromas and then through their physical appearance. They have clusters of small blue or purple flowers in dark green foliage. Heliotropes smell sweet, and depending on the variety have different notes. Some smell like vanilla, others as baby powder, some as grapes, and others as cherry pie.
The plant needs full sun and so may need grow lights indoors. They need organically rich soil that is well-draining, and in a pH range between 6.6 and 7.3. It does need shade during intense parts of the summer.
Hoya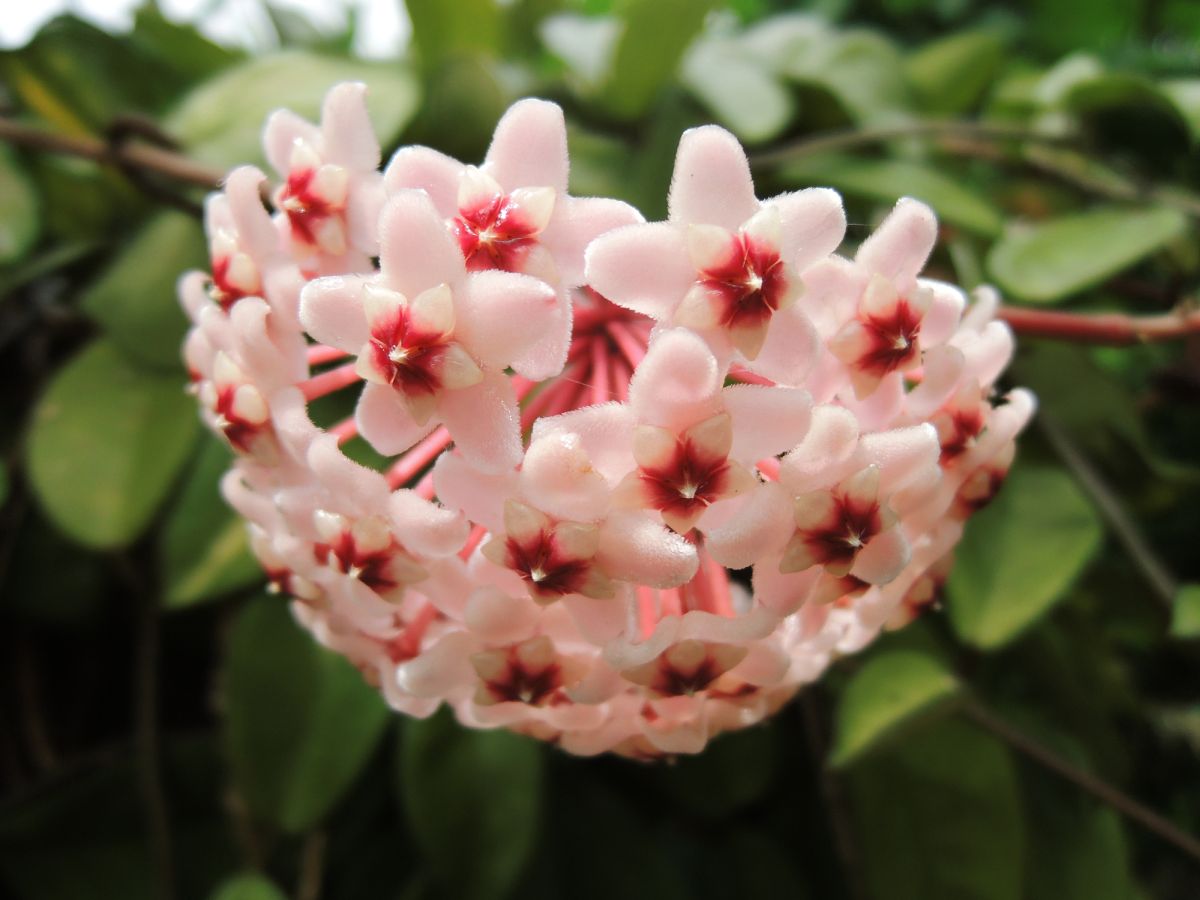 Hoya produce a sweet, sticky nectar that makes them fragrant houseplants. They are good for folks who're up late nights, since the aroma is more intense after dark. Some say hoya flowers smells a bit like florals with notes of honey, chocolate, and butter. Others may smell other notes, depending on their personal preferences and the location. Hoya and other plants may also help remove airborne toxins.
Hoya love filtered light, but do well with lower lights. They need only a little bit of direct light now and then. They need well-draining soil with a pH of 6.1 to 7.5. The star-shaped flowers come in many shades. Yellow, pink, orange, near-black, burgundy, and white are the most common.
Eucalyptus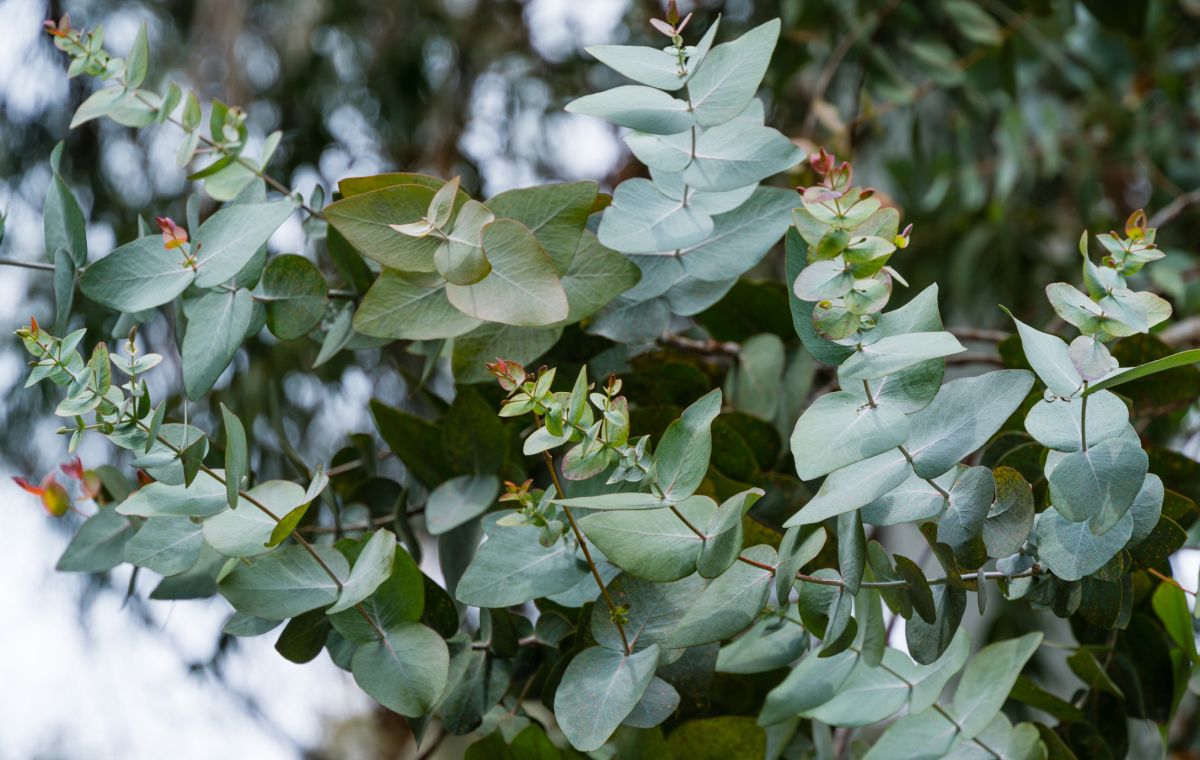 Another one of the best smelling indoor plants is eucalyptus with a sharp, mild medicinal aroma. Eucalyptus are used for clearing sinuses Some describe the smell as camphoraceous. Anyone who suffers from headaches or sinus issues and allergies could appreciate this plant indoors.
Choosing the right species is important because of the size. Some of the best varieties include:
Mallee Eucalyptus
Eucalyptus erythronema
Eucalyptus gracilis
Eucalyptus socialis
Eucalyptus oleosa
Eucalyptus gunnii (cider gum)
The trees and shrubs need loads of sunlight. So, position them where they'll get the most possible hours of direct light. They need semi-acidic soil with pH levels between 5.5 and 6.5.
Plumeria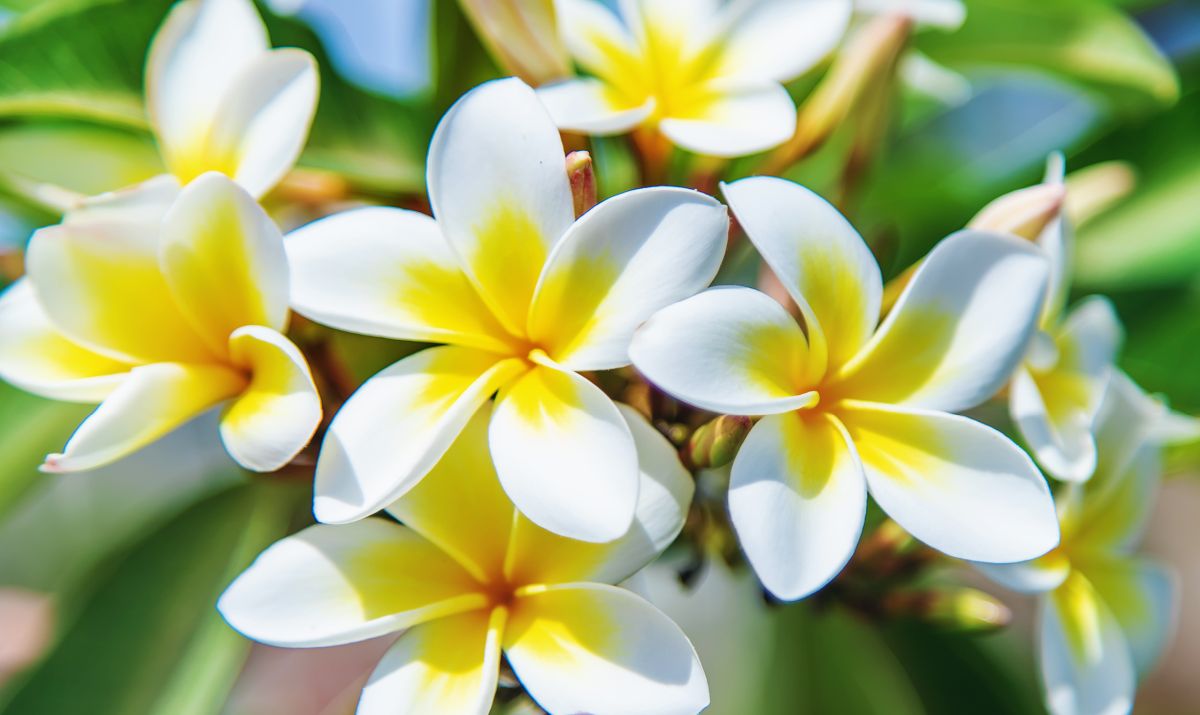 Plumeria plants have a complex fragrance. Some have compared it to that of gardenias. The flowers have top notes of citrus, ripe banana, bergamot, and plum, along with the rich floral base. The colorful blooms come in white, red, yellow, orange, and pink.
The plants need at least half a day of direct sunlight, preferring a full day. They need evenly moist soil during growing season. The soil should be allowed to dry between waterings. Avoid soggy soil at all costs to avoid root rot.
Lemon Balm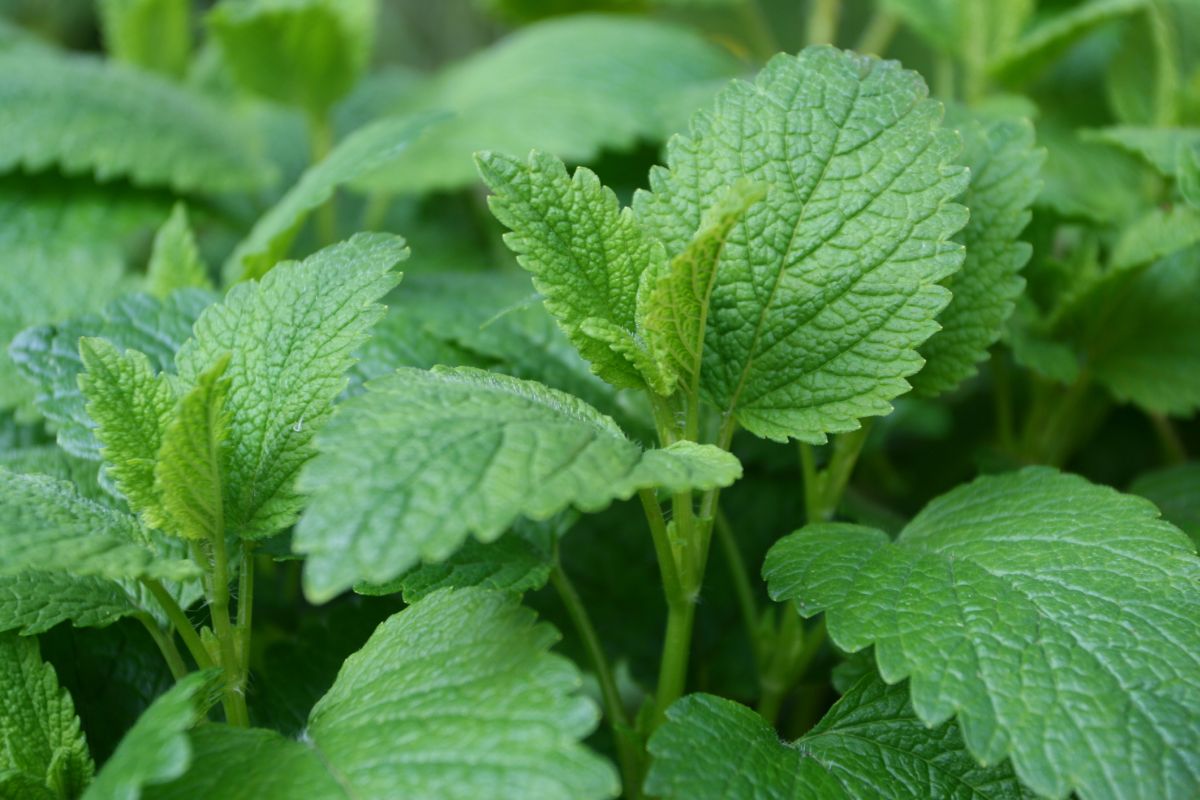 Another favorite among house plants that smell good is lemon balm. It's considered a calming herb in the mint family. Lemon balm gives off a mix of lemon freshness with a hint of mint aroma. The leaves make the plant look like an oversized mint plant. Lemon balm's calming aroma is great for high anxiety and stress. It is pet friendly and may even help your anxious pets calm down.
The plant does well in either direct sunlight or light shade, as long as the soil remains moist. It should be in pots with proper drainage routes, with soil-based compost.
Scented Geranium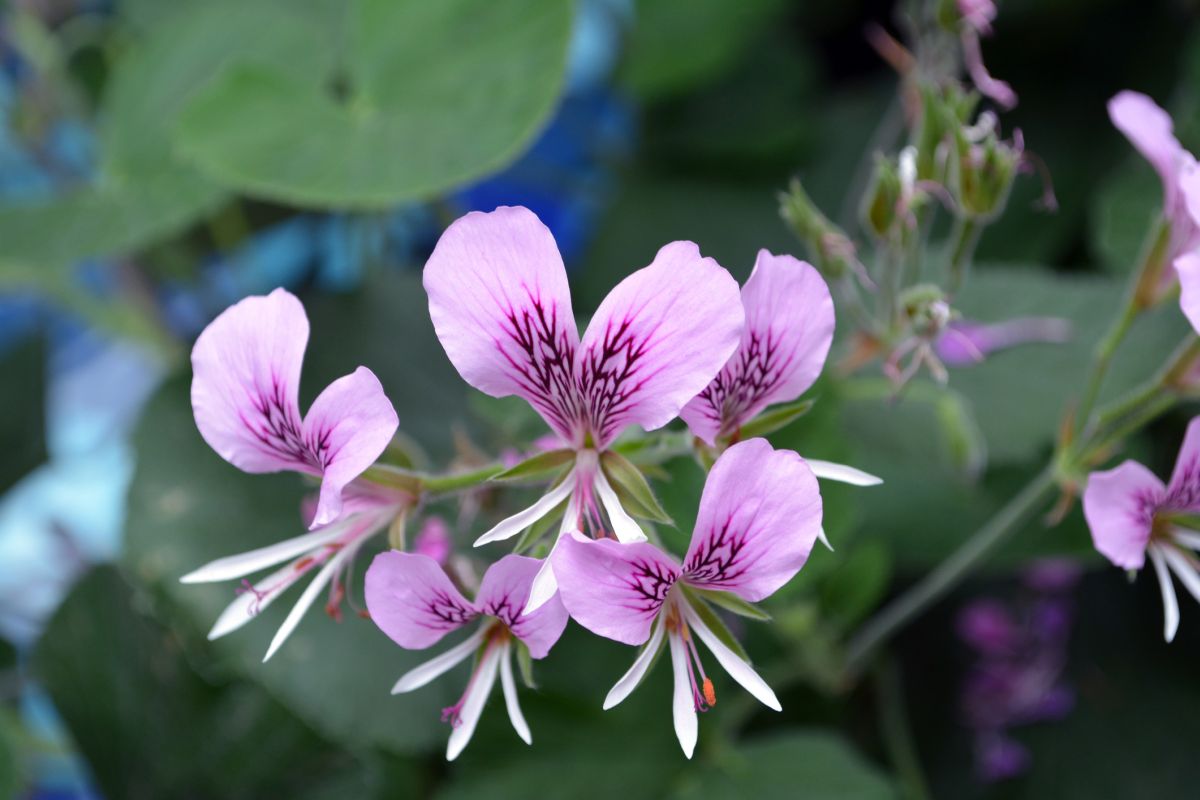 Not all geranium species are particularly fragrant. Some varieties that are add sweet aroma to the home. The favored scented geranium varieties include:
Apricot
Cedar
Attar of Roses
Angel's Perfume hybrid
Cinnamon
Citronella
Lady Plymouth
Mrs. Taylor hybrid
Prince Rupert
Apple
Strawberry hybrid
Each of the varieties offers different scents. The names of many o the varieties indicate their aromas. For example, Apple geraniums smells like fruit. The Citronella hybrid offers a light citrus scent. The various varieties also come in many colors. These range from vibrant fuchsia to white and bi-color shadings.
Growing preferences for each variety changes a bit as well for each plant. Be sure to research the particulars of the scented geraniums you choose.
Stephanotis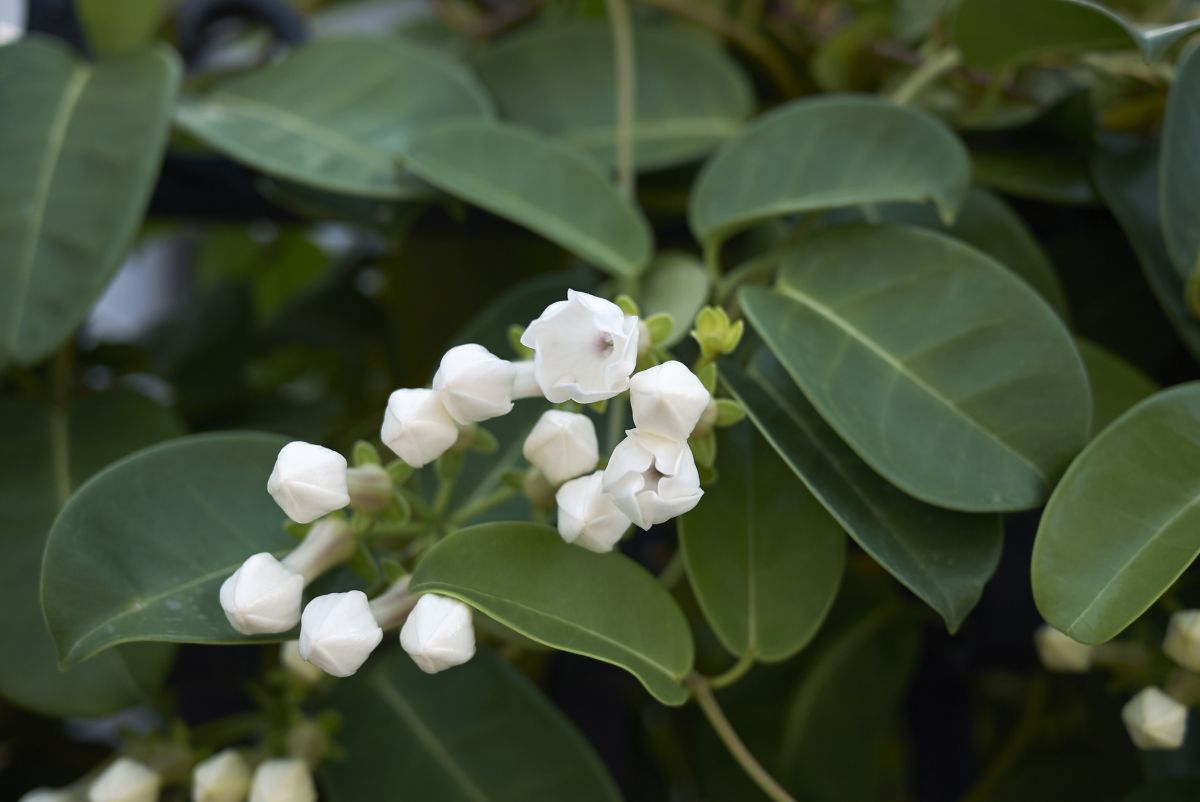 The Stephanotis is another favorite among fragrant houseplants. They smell like a blend of jasmine and lilies. They are often used in bridal bouquets to offer both their loveliness and the fragrance in a single bloom. The flowers are a bold, clean white.
Stephanotis need high humidity levels. Many folks place the planters into trays with water to help raise humidity. They do well in indoor greenhouses, particularly in cooler months when heaters dry things out. Mist the foliage year-round. They need temperatures kept consistently between 70- and 75 degrees Fahrenheit. They need rich, moist, loamy soil to thrive.
Sweet Chariot Miniature Roses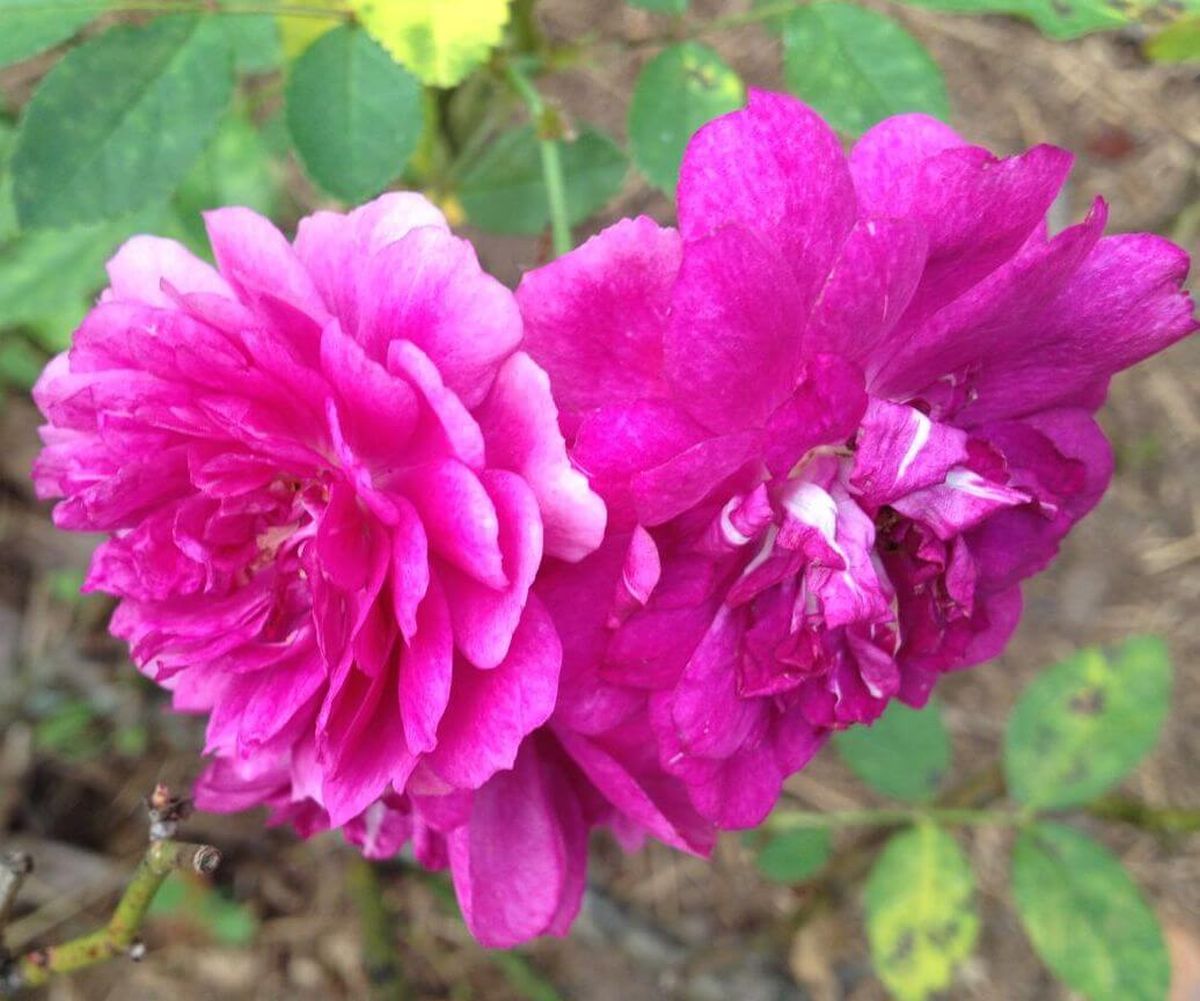 Roses offer a delicate, sweet, heady aroma making them some of the best smelling indoor plants. They bloom several times throughout the year, as well. This make them ideal for keeping spaces fresh and aromatic.
Sweet Chariot miniature roses need 40 to 50% humidity. Many people choose to use humidifiers in rooms with them. Misting their foliage is also recommended. They need lots of light, so provide them with cool sunlight or grow lights. They need well-drained soil to avoid root rot.
If you select roses, be sure to choose the right species and varieties, though, as many roses are scent-less.
Fragrant Tea Olive Tree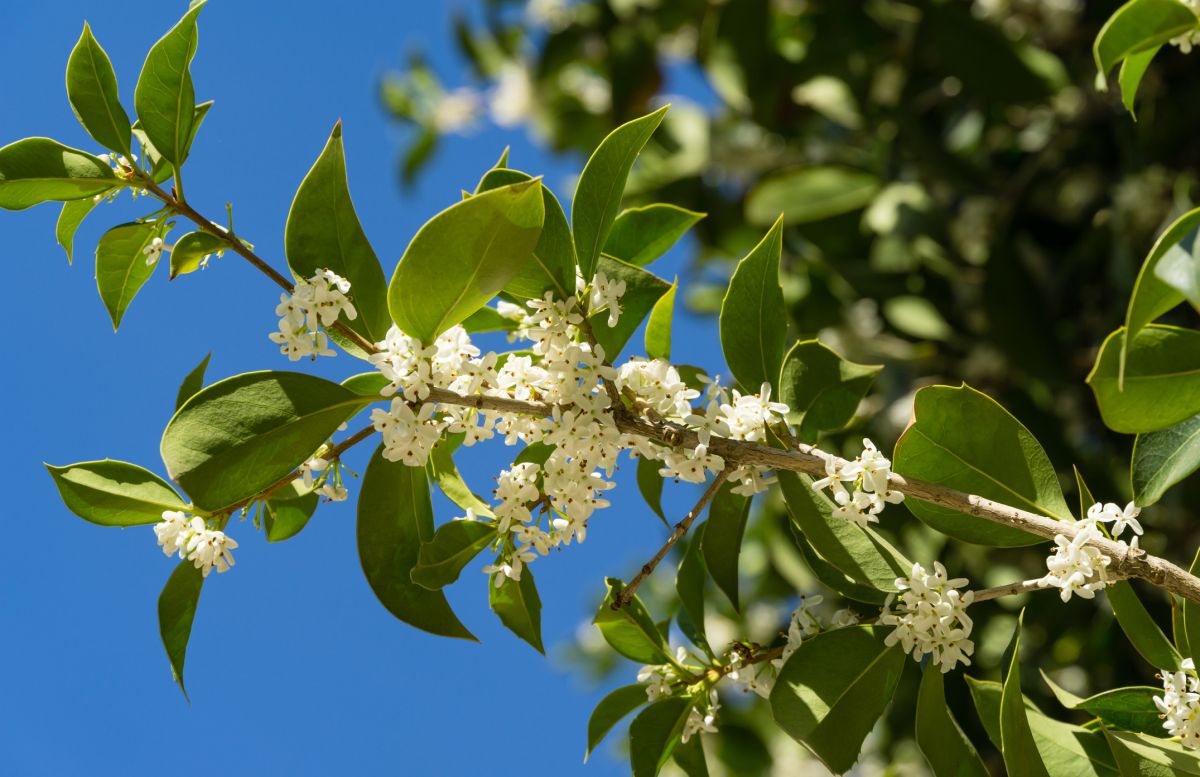 Another favorite of the fresh indoor plants is the fragrant tea olive tree. The small tea olive tree grows bright, glossy leaves with clusters of small white flowers. The flowers give off a scent similar to orange blossoms.
The trees may reach as tall as 15 feet, but may be stunted with smaller pots to grow in. They need lots of light in cooler weather and partial shade during the heat of the day in summer. Sweet olives need semi-acidic, well-draining soil.