Oregano is a popular, perennial herb used often in Italian and Greek dishes. Origanum majorana is native to both Asia and the Mediterranean. The Oregano plant adds a distinctive flavor to meats, sauces, and dressings.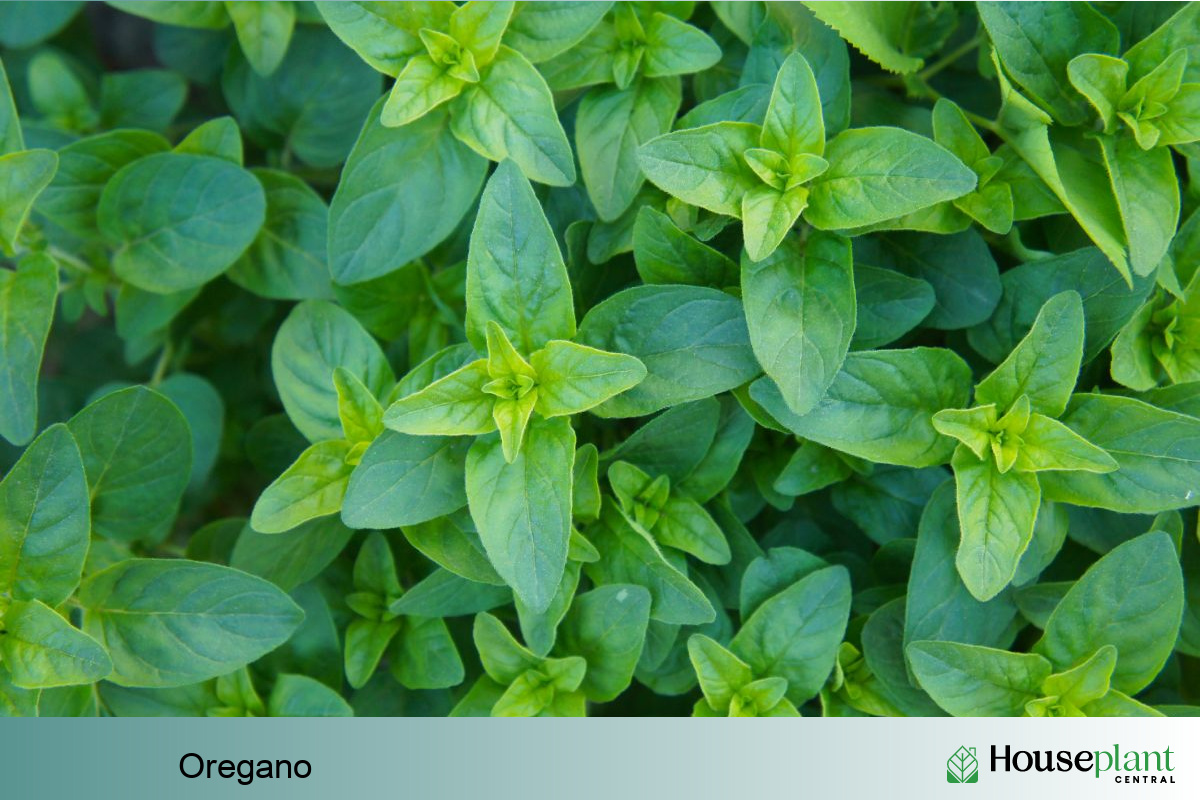 Oregano Plant Appearance
Oregano grows to approximately 2 feet (61 cm) tall and 1.5 feet (0.45 meters). Small, green leaves, often with a fuzzy texture, grow in pairs on soft stems. Small blooms appear on the plant in summer, which do not affect the flavor of the herb.
Sunlight Requirements to Grow Oregano
Provide full sun of six hours or more per day for most varieties of this herb. For types with lighter, golden leaves, decrease the amount of direct sunlight to avoid scorching the foliage.
Water Needs for Growing Oregano
Allow the soil to dry between waterings, then water the plant thoroughly. Aim for soil that is evenly moist, but not soggy. Use an unglazed terracotta or clay pot with drainage holes to allow excess soil moisture to escape.
Soil and Fertilizer Needs
Grow Oregano in a sandy loam soil with a slightly acidic pH level. Do not add a lot of organic matter to the soil as it will decrease the herb's flavor. Like most herbs, the plants produce more essential oil, responsible for the plant's taste and fragrance, when it is forced to struggle in less-than-ideal soil. Do not use fertilizer for your Oregano plants.
Harvesting Your Oregano
Begin harvesting the herb once it reaches between 4 to 5 inches (10 to 12 cm) tall. Trim the stems as needed and run your finger along the length to remove the leaves. Chop the leaves to release the flavor and use fresh when possible. To dry larger amounts of Oregano, harvest right before summer blooming for optimal flavor. Dry bunches by tying them and hanging the stems in a cool, dark place. You can also use a dehydrator to dry the herbs if available.
Propagating Oregano Plants
Division is the easiest way to create new Oregano plants. Remove a mature plant from its pot and use your hands to gently pull the root ball into separate sections. Avoid cutting the roots if possible, letting natural divisions in the root ball guide you. Plant each new section in its own pot with the recommended soil type. Care for each new plant as you would a mature one.
Common Pests and Diseases
Spider mites and Aphids are common pests of indoor Oregano. For smaller infestations, spray the plant in the shower to remove the insects. For larger or persistent infestations, use neem oil to rid the plant of these pests.
Root rot is a common problem resulting from overwatering your Oregano plant and poor-draining soil. The plant's leaves will appear wilted, even if the soil is moist. Reduce the amount of water given and replace compact soil with a lighter, fast-draining type. For advanced rot, remove the plant from its pot and trim away any affected roots. Replace the soil to eliminate the spread of the soil fungus.
Oregano is a must-have plant for foodies who love to grow their own indoor herb selection. With the right amount of sunlight and regular watering, this tasty plant will elevate your dishes all year long.
Oregano FAQ
Can I Grow Oregano Outdoors?
Yes, Oregano is a perennial herb that will come back in USDA zones 4 to 10. 
When Should I Repot My Oregano?
Repot this herb when it becomes crowded in its current pot. You can choose to move the entire plant to a larger pot or divide the mature plant into two separate plants and repot into two pots.
What Dishes Do I Use Oregano In?
Oregano goes well with chicken, pork, fish, all tomato-based dishes, and vegetables, among others. 
How Long Can I Store Oregano?
Fresh Oregano will store for approximately a week in the fridge. Frozen Oregano will keep for up to 1 year.