Are you one of those people who live in a temperate or cool climate and swoon over the lush vegetation in Florida, Hawaii, or southern California? All is not lost. Many of these plants will grow indoors – especially if you have a greenhouse.

Here is a list of potential greenhouse plants that are sure to please. Many will grow as houseplants but will grow a lot better in a greenhouse. Some prefer cooler temperatures, while others like it hot and steamy. You can select the proper plants for your particular greenhouse.
Plants to Grow in a Greenhouse
Alocasia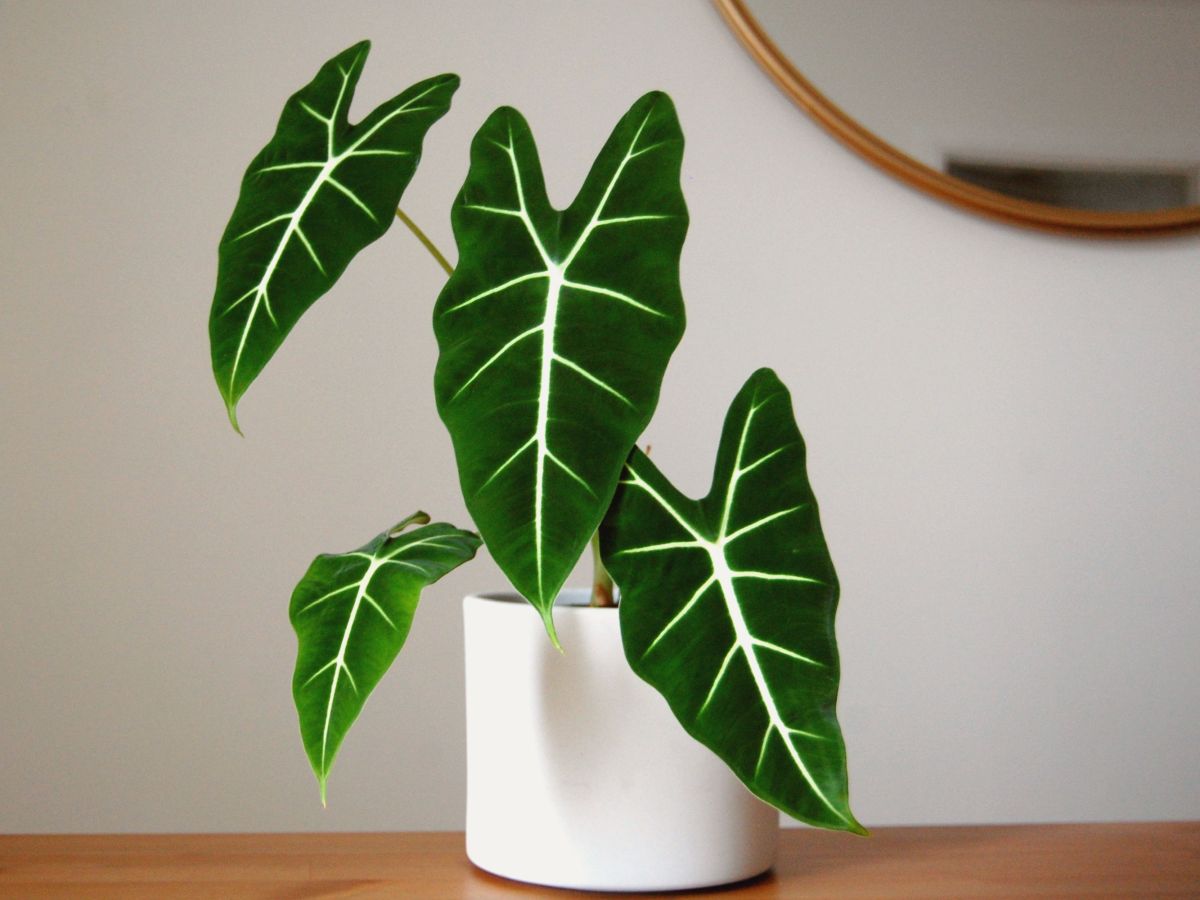 These foliage plants have velvety green leaves and grow 2-15 feet tall depending on the species that you choose. Some of the larger species can spread to 8 feet. They prefer bright indirect light, warm temperatures and high humidity. Grow them in slightly acidic soil that should be kept moist but not soggy. The plants go dormant in the late fall and winter. Be careful about placing them near children or pets, since many species are highly toxic.
Amazon Lily – Eucharis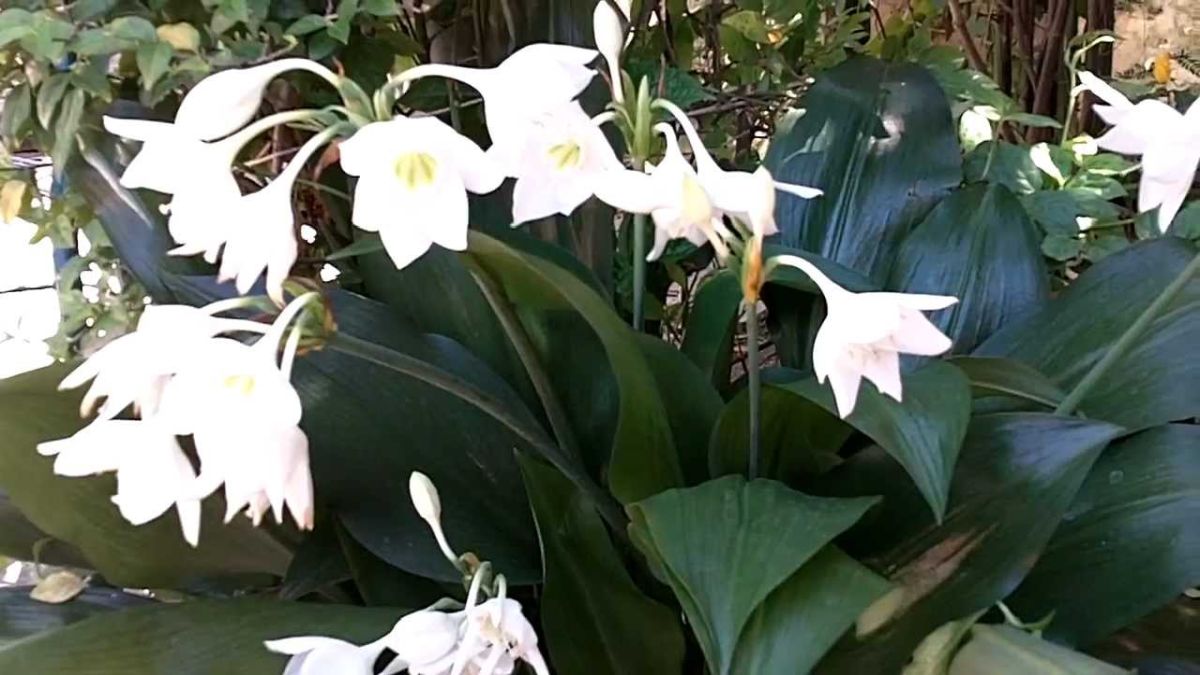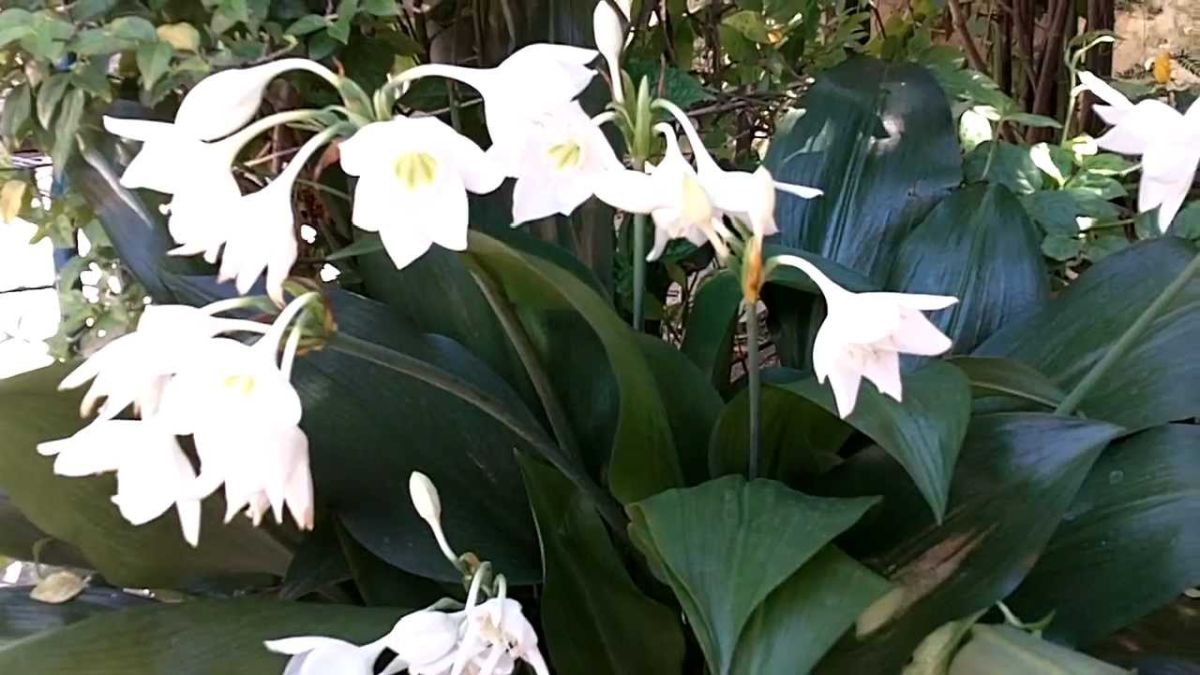 This bulb is a favorite of many greenhouse growers. It produces clusters of fragrant white flowers – typically in the spring and summer. The plants prefer warm temperatures of 77ºF. Water infrequently until growth starts but then keep the plants moist with good drainage. Amazon lilies grow well with light shade in the summer and full sun the rest of the year.
Angel's Trumpet – Brugmansia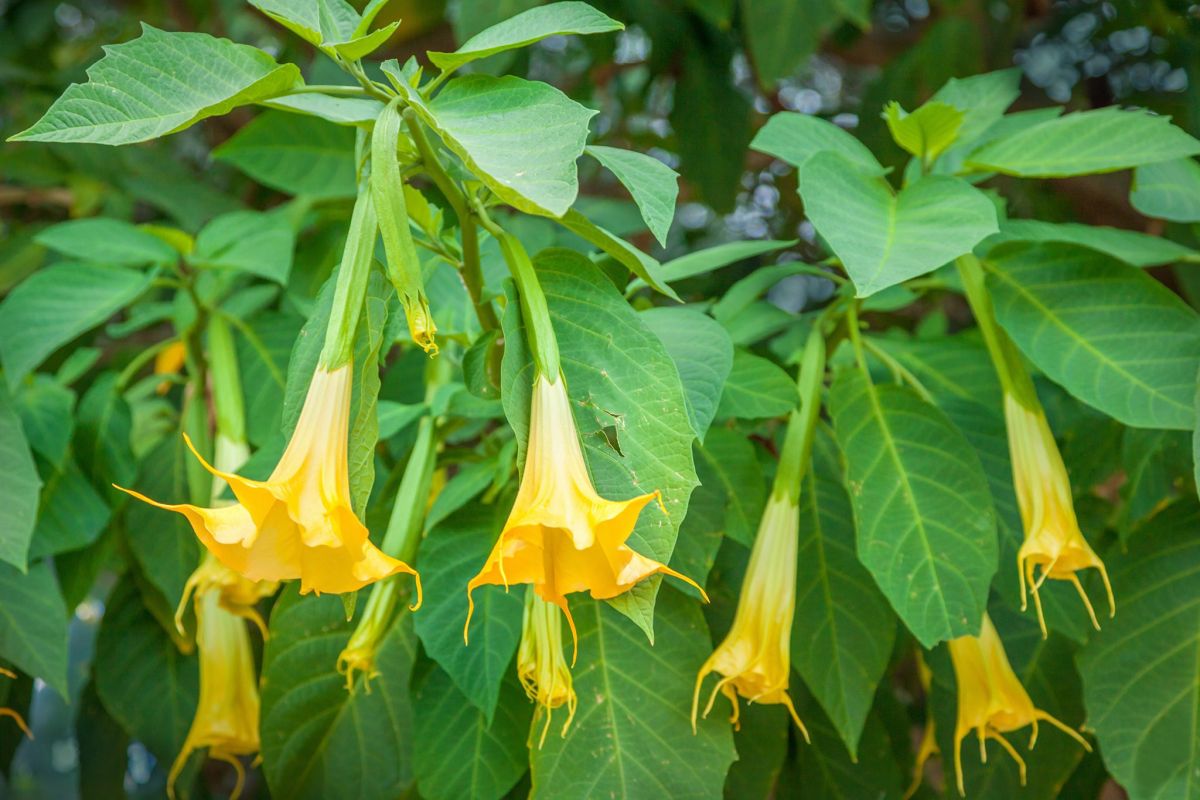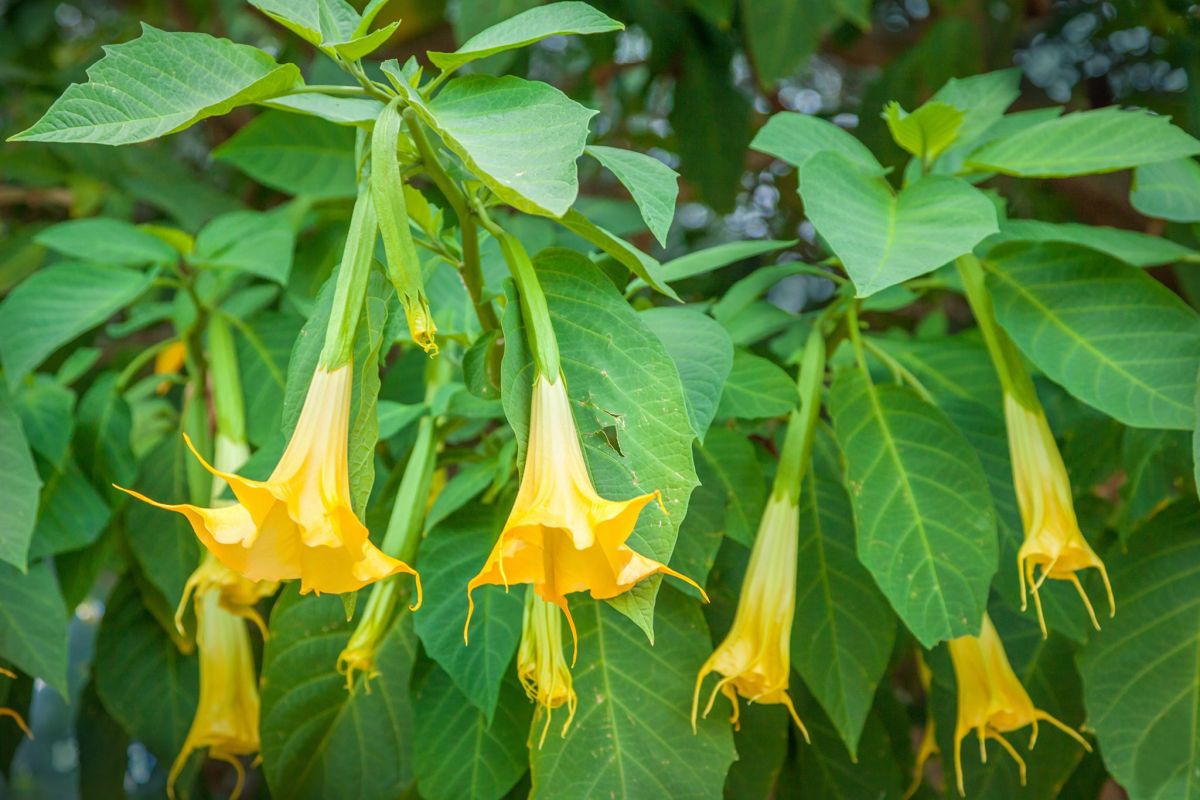 While some of these plants are annuals, a number of those grown in greenhouses grow to be sizable shrubs. Although most of the species have white flowers, there are a tremendous number of cultivars available in a wide array of colors. Some are highly fragrant at night. Angel's trumpet grows best at 77ºF and should be kept moist during the growing season. Keep the plants on the dry side in the winter.
Anthurium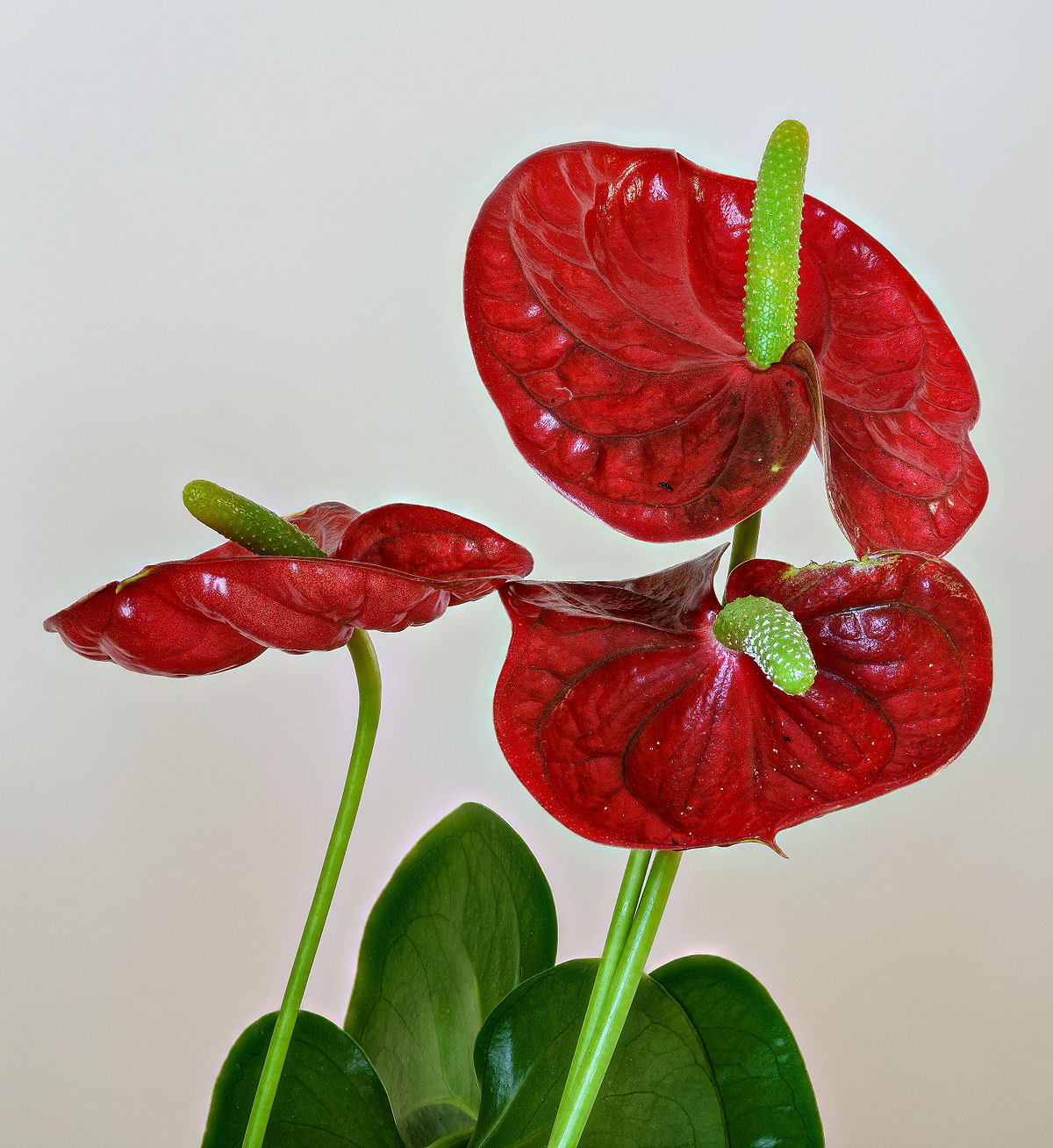 You may be familiar with these plants from florists, but they grow well in warm greenhouses at 77ºF. The "flowers" are actually bracts and come in a variety of colors, although red is the most common. Anthurium does best in high humidity and dense shade, since it grows wild in Hawaiian jungles. It likes richer soil, so include peat moss when you plant it. Water it every two or three days, and it should reward you with ample blooms.
Bird of Paradise Plant – Strelitzia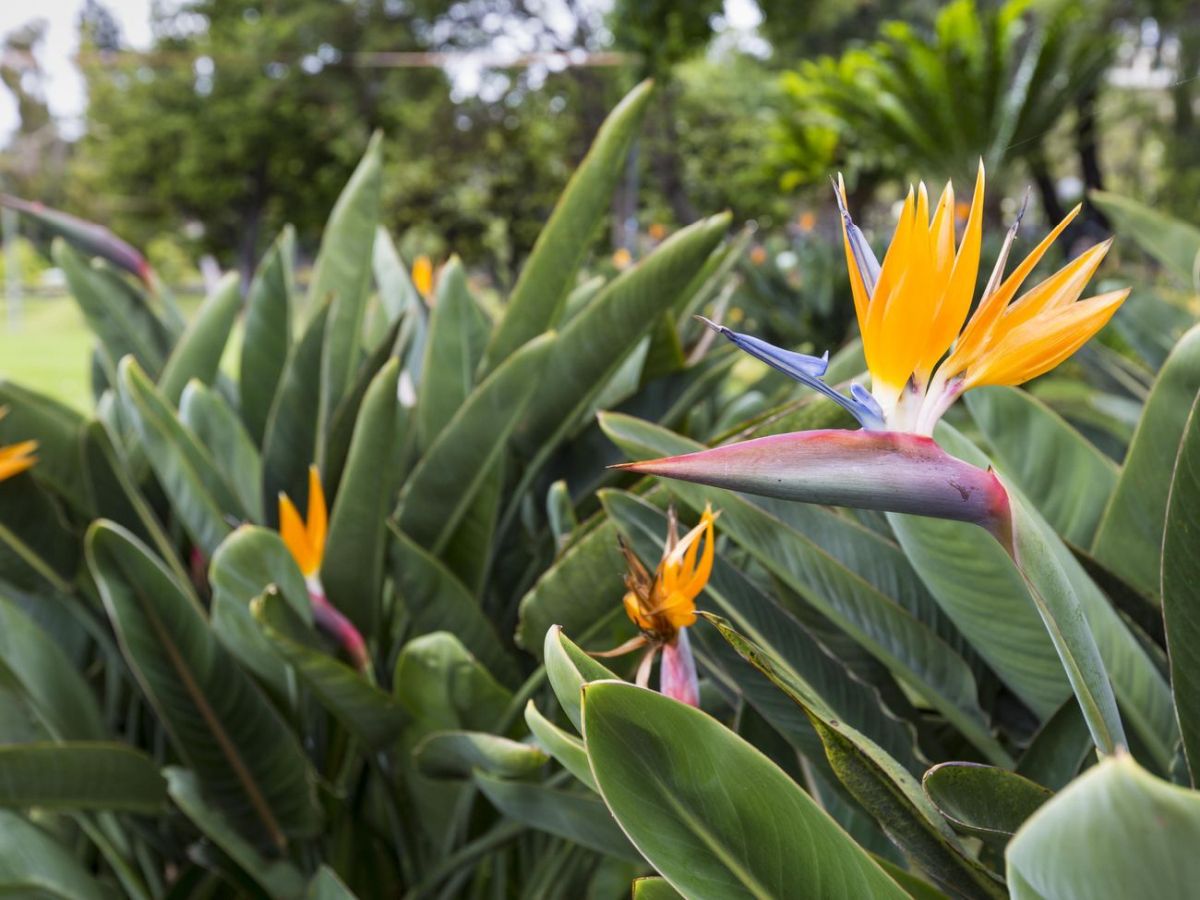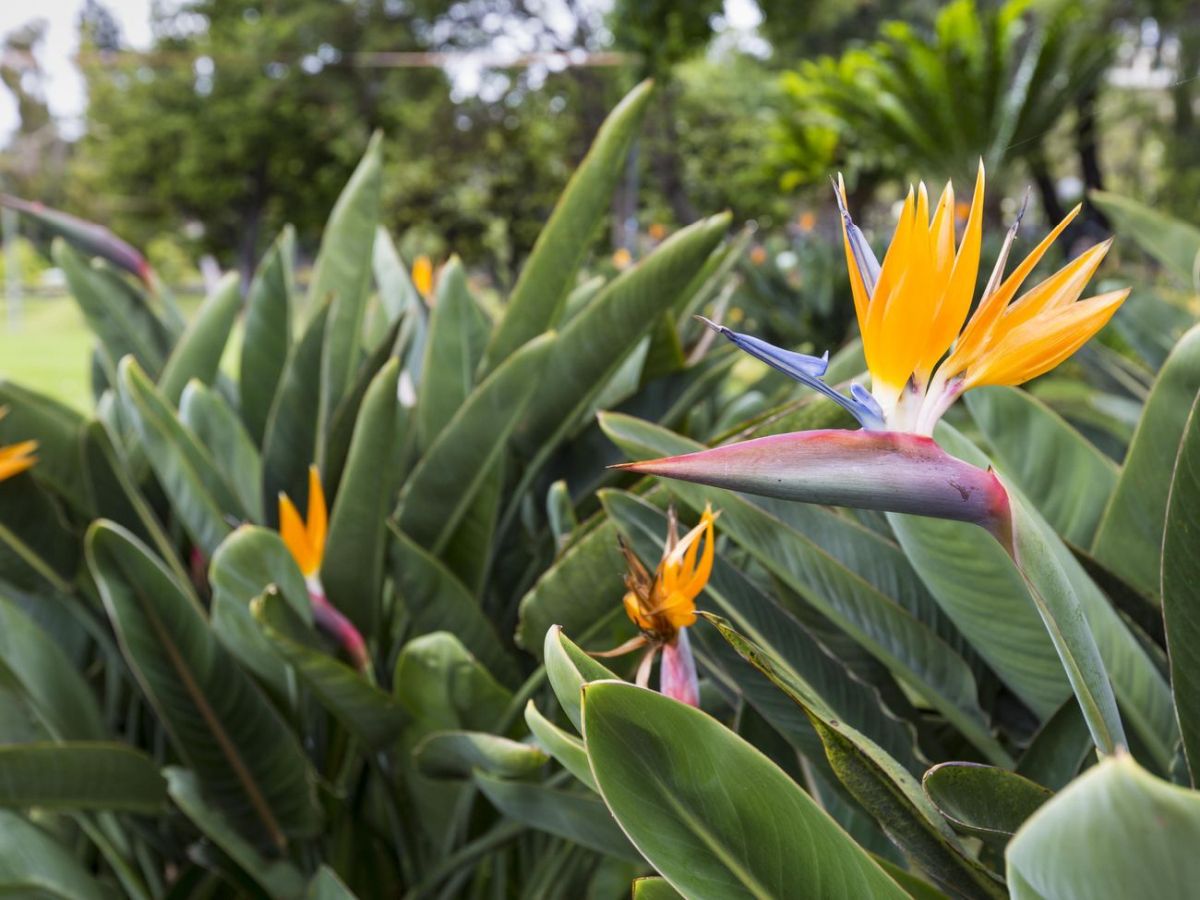 This iconic 3-6 foot plant produces striking flowers that look like birds. The plants can tolerate short durations of frost when grown outside, but they prefer temperatures of 77ºF inside. Keep them moist during the spring through fall, but let them dry out in the winter. Grow bird of paradise plants in full sun.
Blue Hibiscus – Alyogyne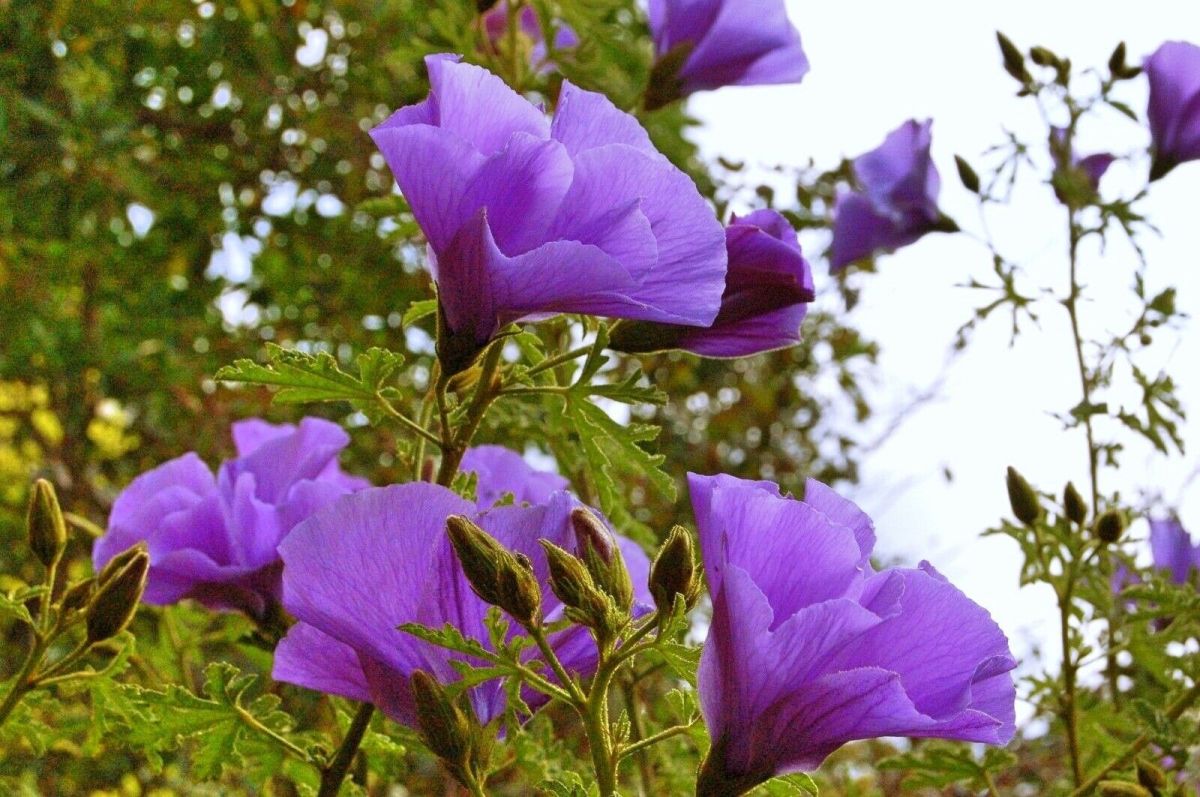 Despite its name, blue hibiscus is not a hibiscus, although it is a member of the same family. The most commonly grown types of blue hibiscus have purple flowers, while others can be lilac, mauve, white, cream, or pink. These plants are more temperate than hibiscus plants and can tolerate cooler temperatures. They prefer full sun but will grow in partial shade and can reach 10-feet tall under ideal conditions. Blue hibiscus prefers regular water during the summer. However, avoid overwatering. The plants are also drought tolerant.
Blue Marguerite – Felicia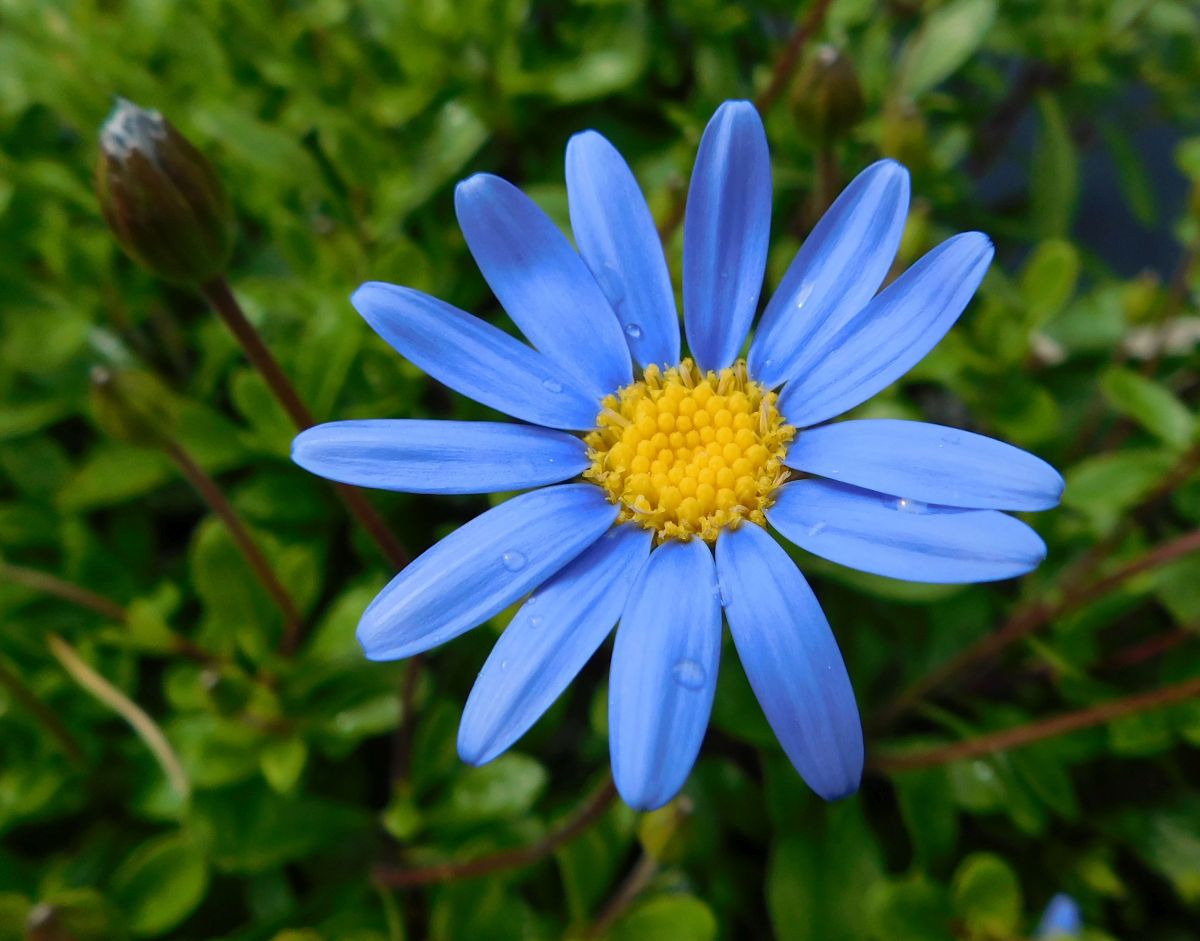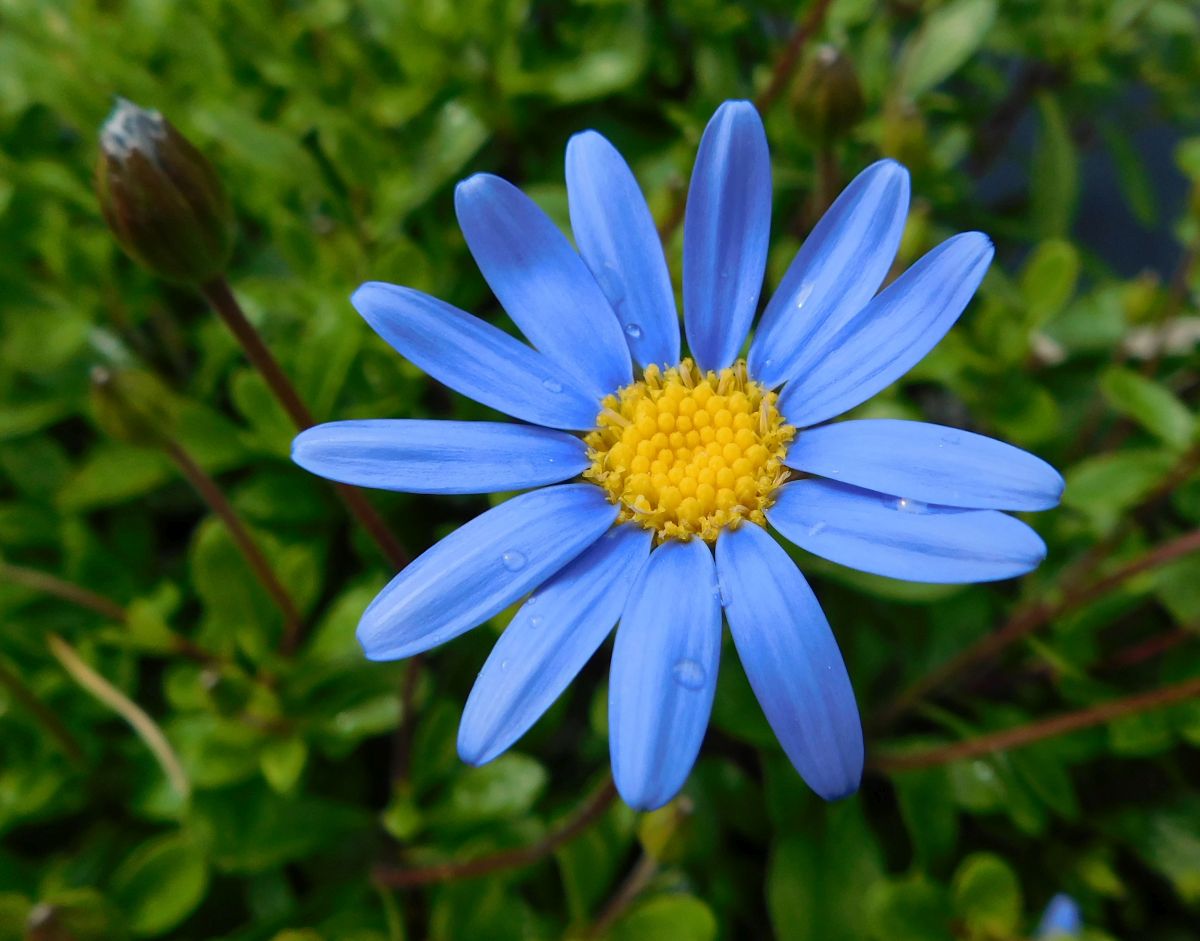 Who can resist blue daisies? This South African native will reward you with a profusion of blue flowers during the winter. It prefers a cool to moderate greenhouse at 50-55ºF, although it will tolerate higher temperatures. This one-foot tall plant is best kept moist, although it will tolerate dry conditions.
Blue Plumbago – Plumbago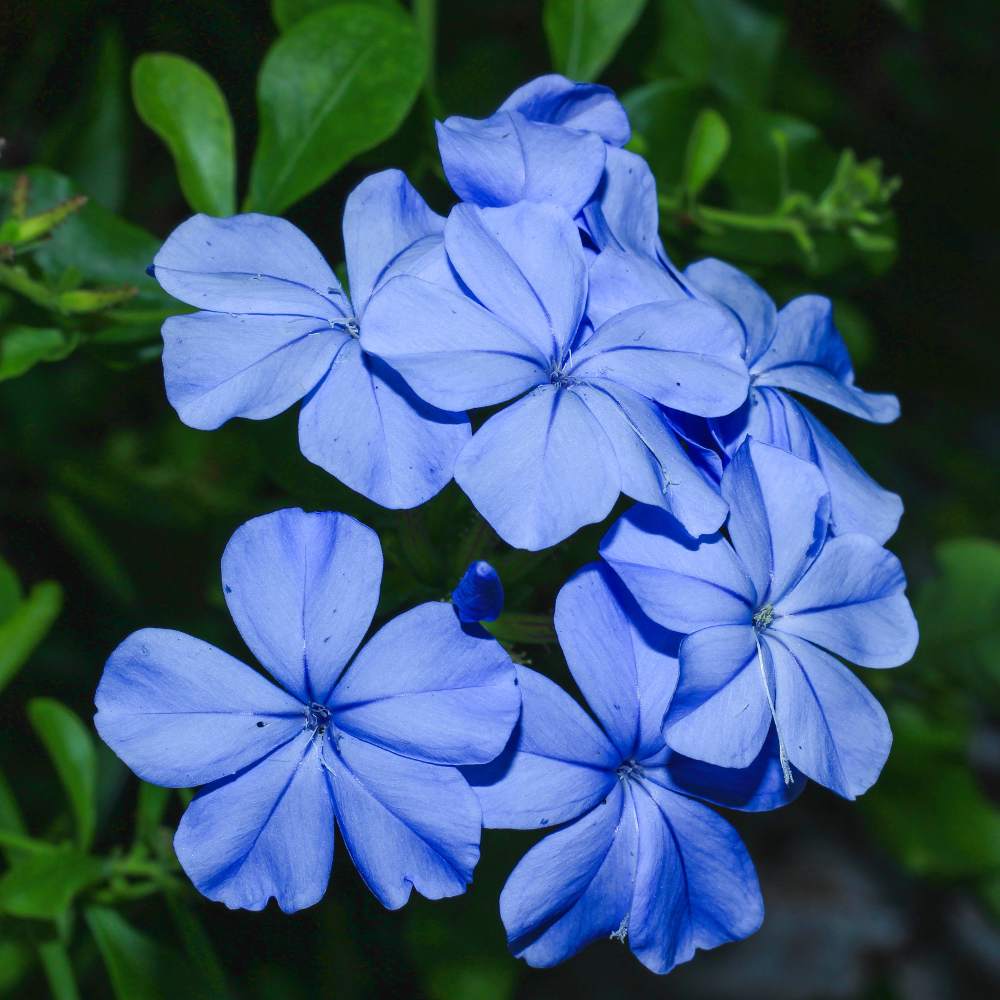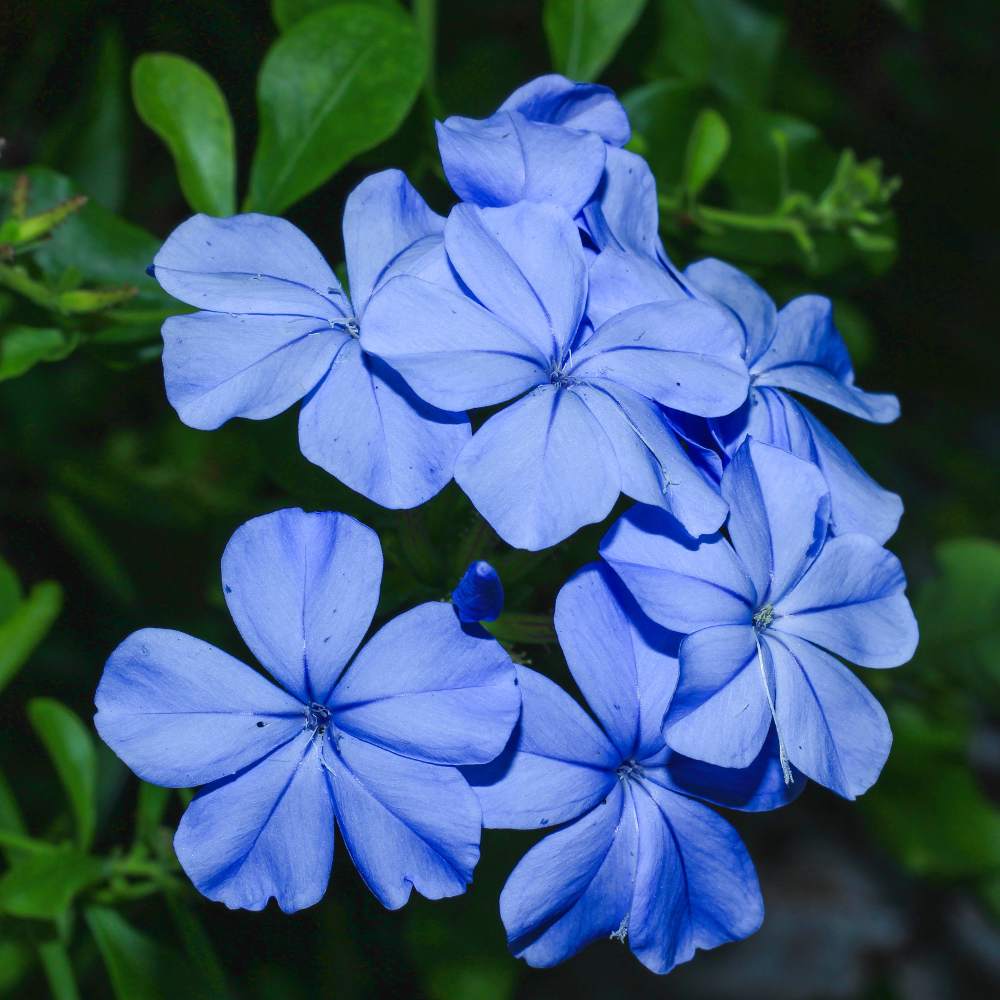 This is another plant with divine blue flowers. While it can cover the wall of a greenhouse, it can be controlled by pruning and is not invasive. It grows best in a 45-50º greenhouse with high humidity and shade in the spring and summer. However, Plumbago is frequently planted in full sun by landscapers in warm climates like southern California. The plants will bloom intermittently throughout the year if kept moist. Cut back the shoots after the plant is done flowering.
Bougainvillea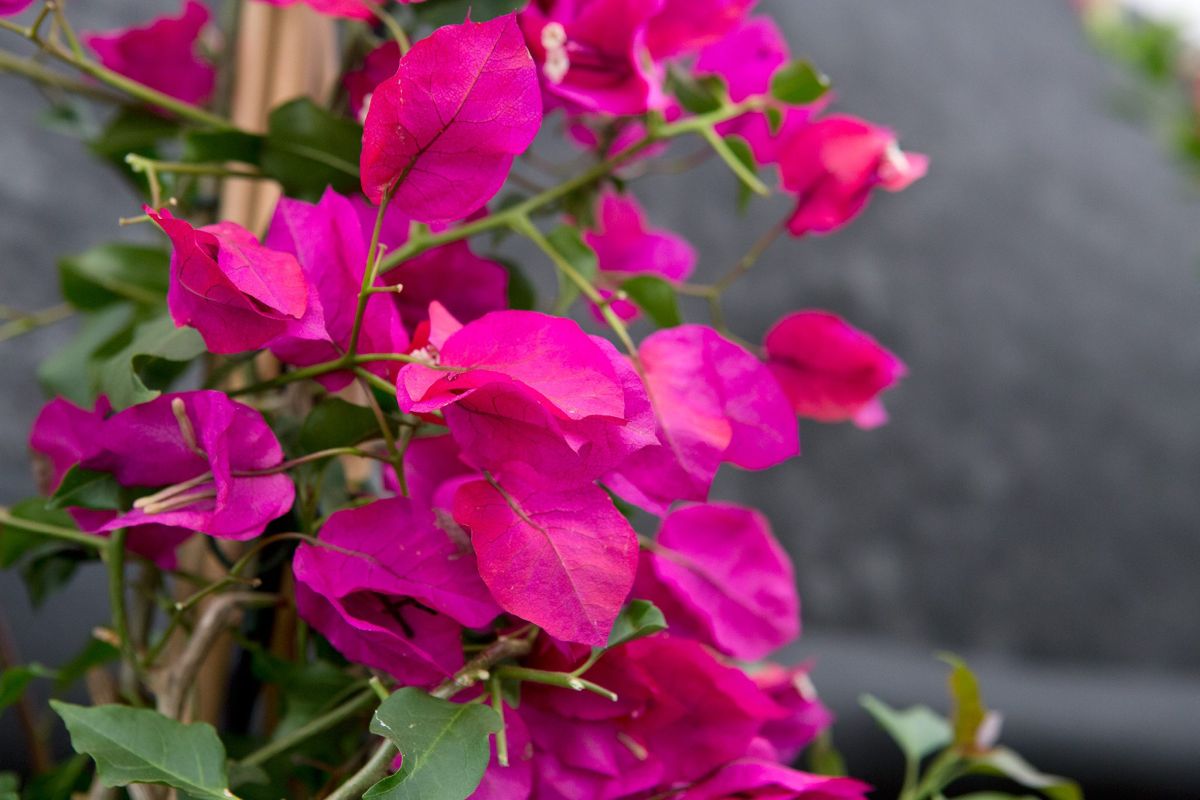 This tropical gem does well in greenhouses and will reward you with deep pink, red, purple, or yellow flowers (technically bracts) if grown in full sun at 68-77ºF. The flowers will last longer if the vine/shrub is kept at slightly cooler temperatures. Cut the shoots back after flowering, and keep it on the dry side. The plants may go dormant, but they will quickly revive if soaked in water and grown at 60ºF. The plants can survive temperatures that approach freezing, although they will shed their leaves.
Bower Vine – Pandorea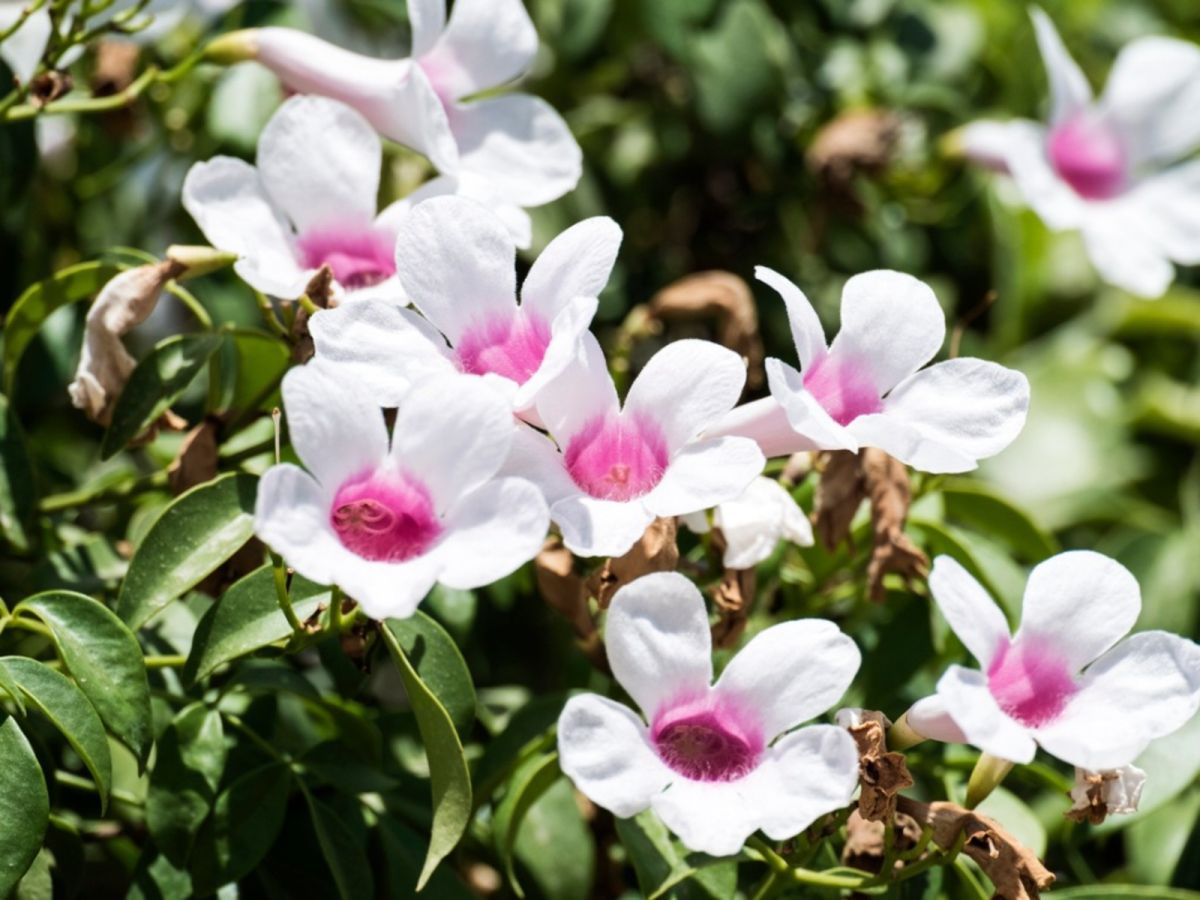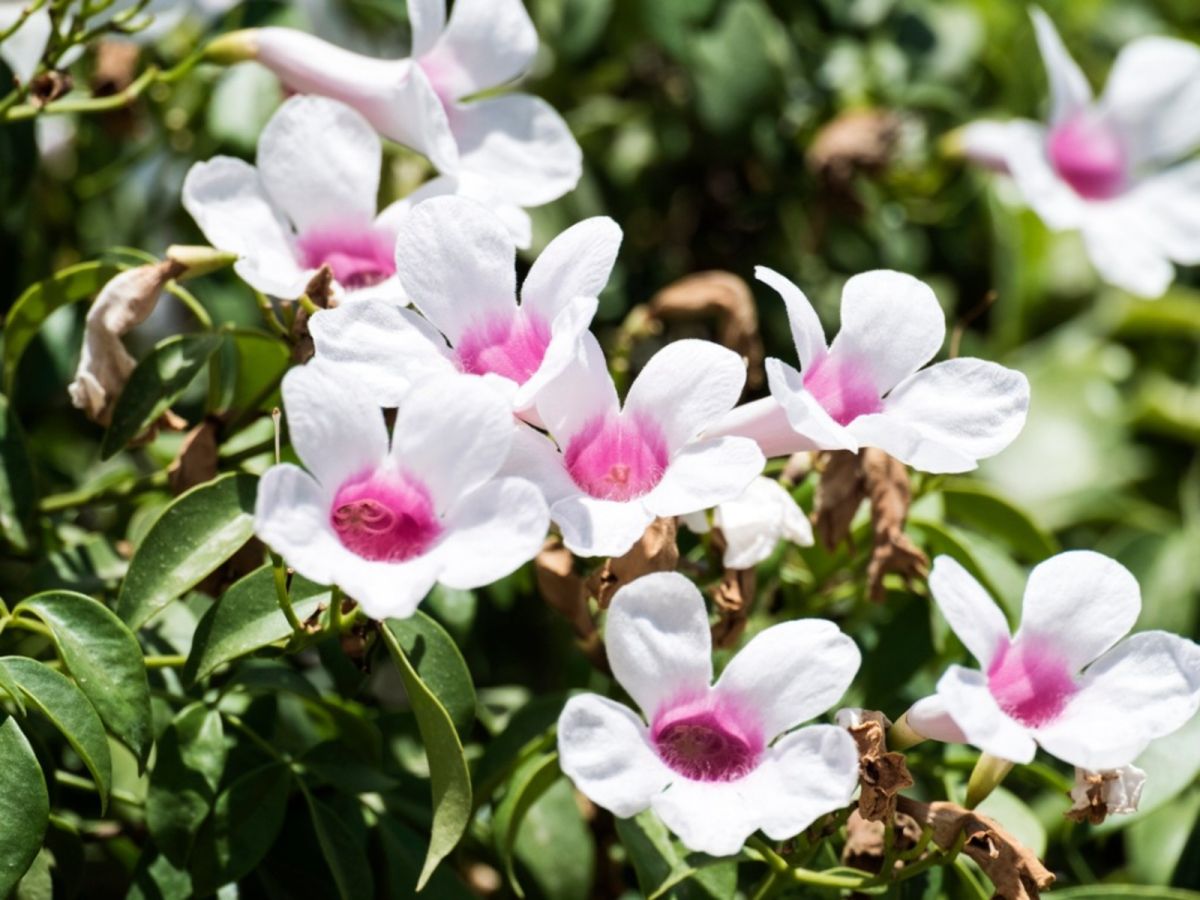 This fast growing vine with gorgeous, fragrant pink and white flowers can grow to 10-30 feet in optimal conditions. It prefers full sun and to be grown in soil that drains well. Water it two to three times a week until it gets established.
Camellia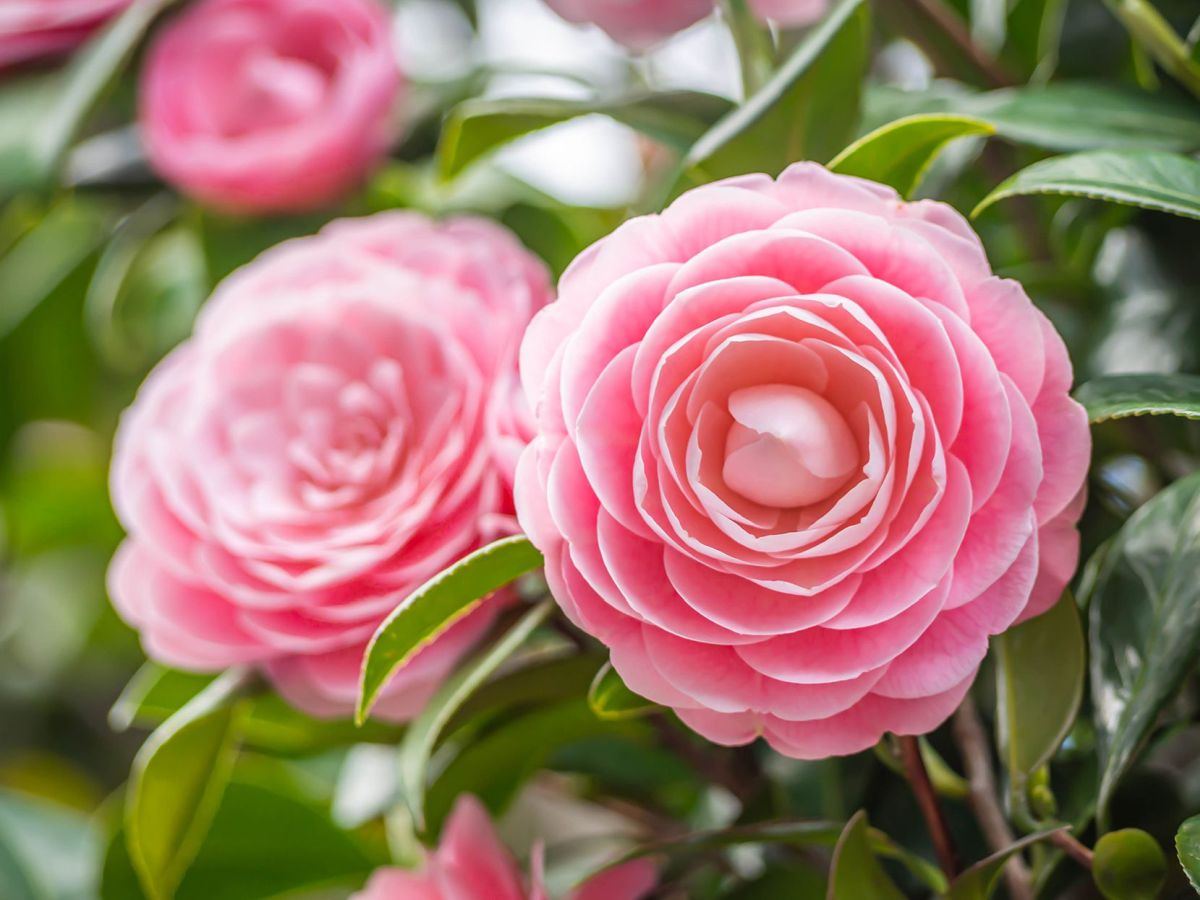 This Southern charmer will flower profusely in greenhouses when kept under the right conditions – acidic soil with iron added that is porous and watered just enough but not too much, i.e., the plants should be moist but not waterlogged. A range of colors are available in flowers that can be single or double. Camellias like it cool and will thrive at 60ºF. They prefer to spend their summers outside in the yard when they are not flowering.
Carolina Jasmine – Gelsemium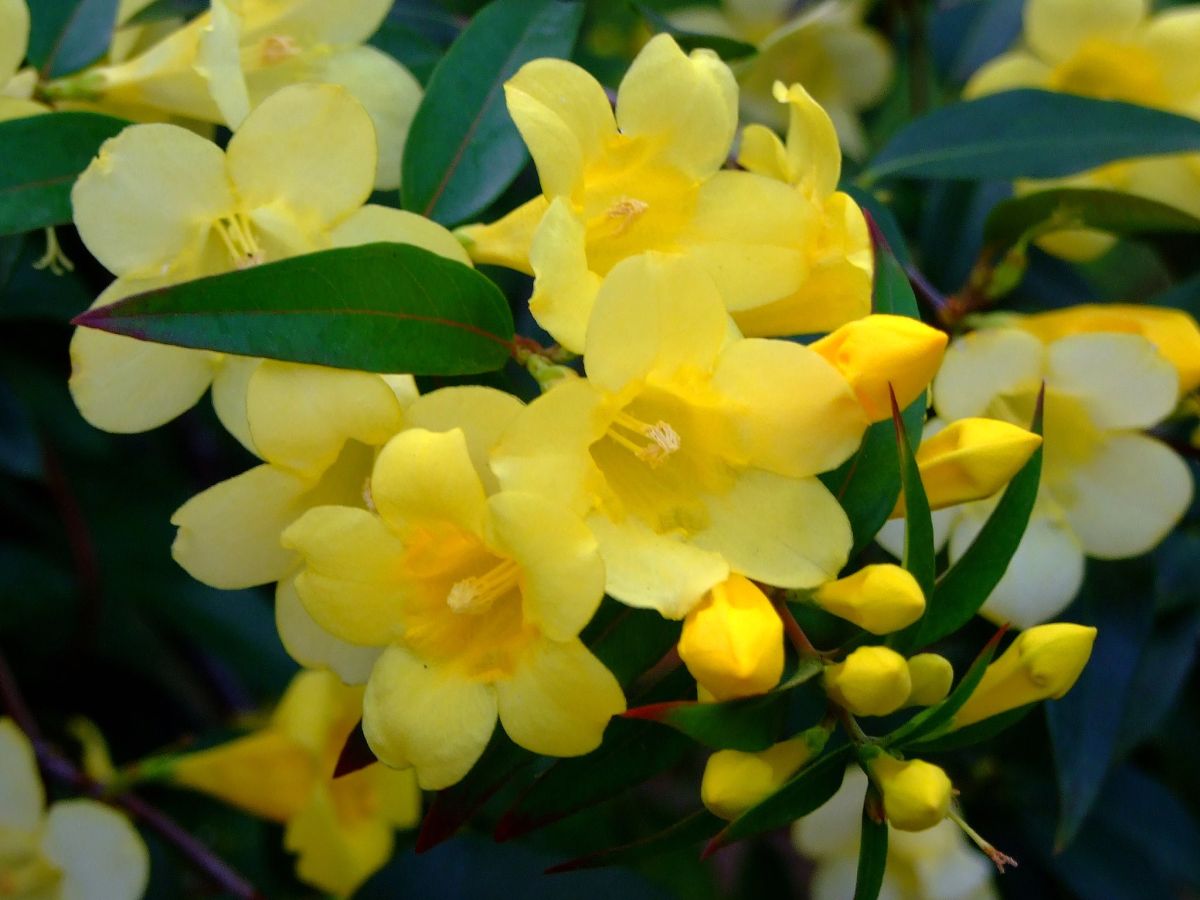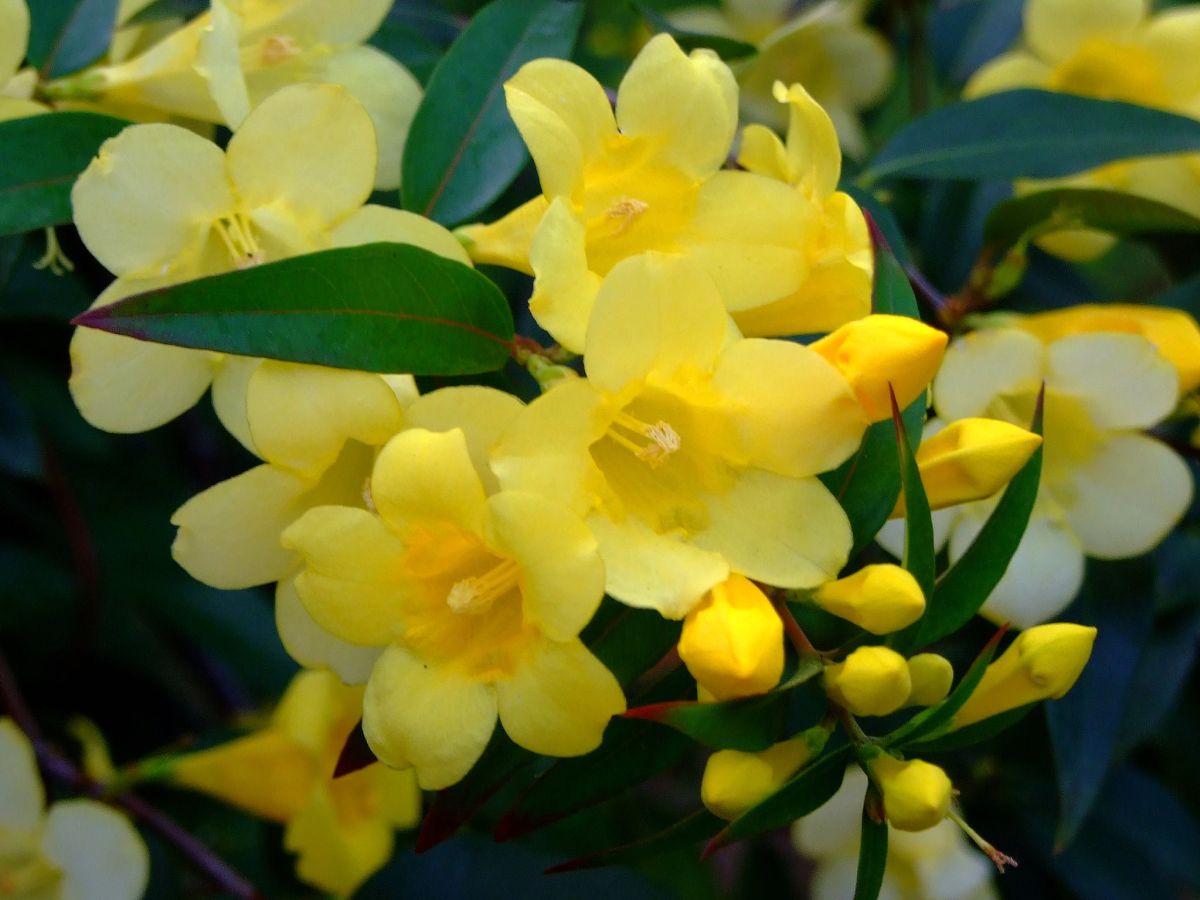 These twining shrubs have large, fragrant, tubular inch-long yellow flowers when grown at temperatures of 77ºF in the sun, although they will tolerate part shade. The plants can also be grown as ground covers. Prune them after they have finished blooming in the spring. Wear gloves when you prune, since some people will get a rash from touching this jasmine. The plants prefer to be moist but can tolerate drought.
Chenille Plant – Acalypha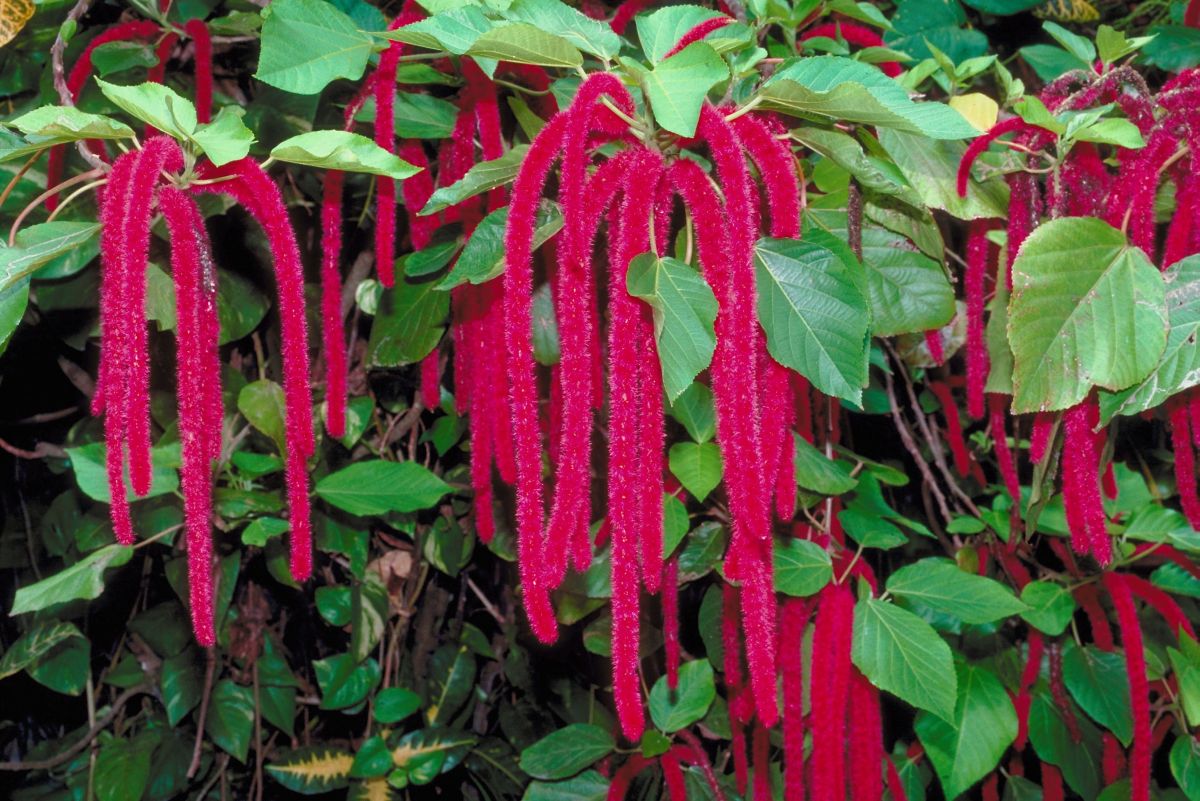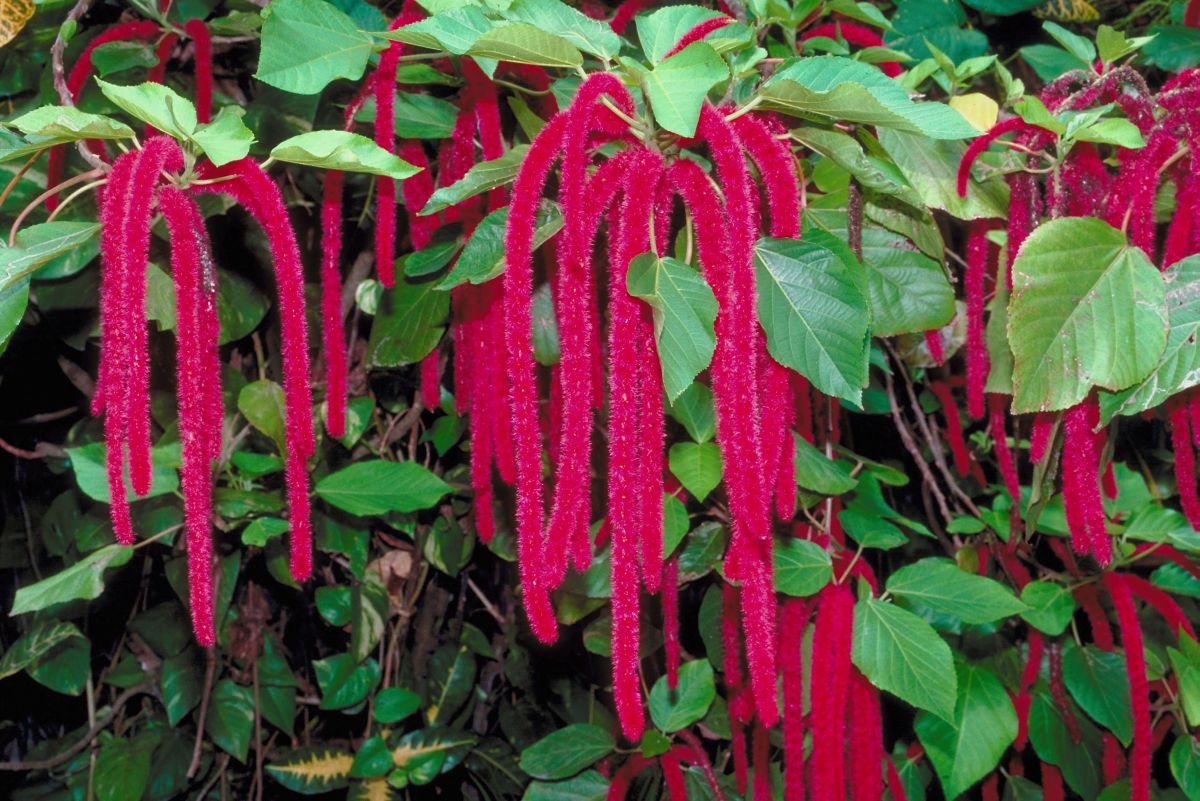 Acalypha is also known as red-hot cat's tail, because of the shape of its deep pink long and thick flowers. Chenille plants are definitely better suited for a greenhouse than a home, since they prefer very high temperatures, such as 86ºF, and a lot of humidity. The primary species grown, Acalypha hispida, can grow to 10 feet high or even higher.
Corn Lily – Ixia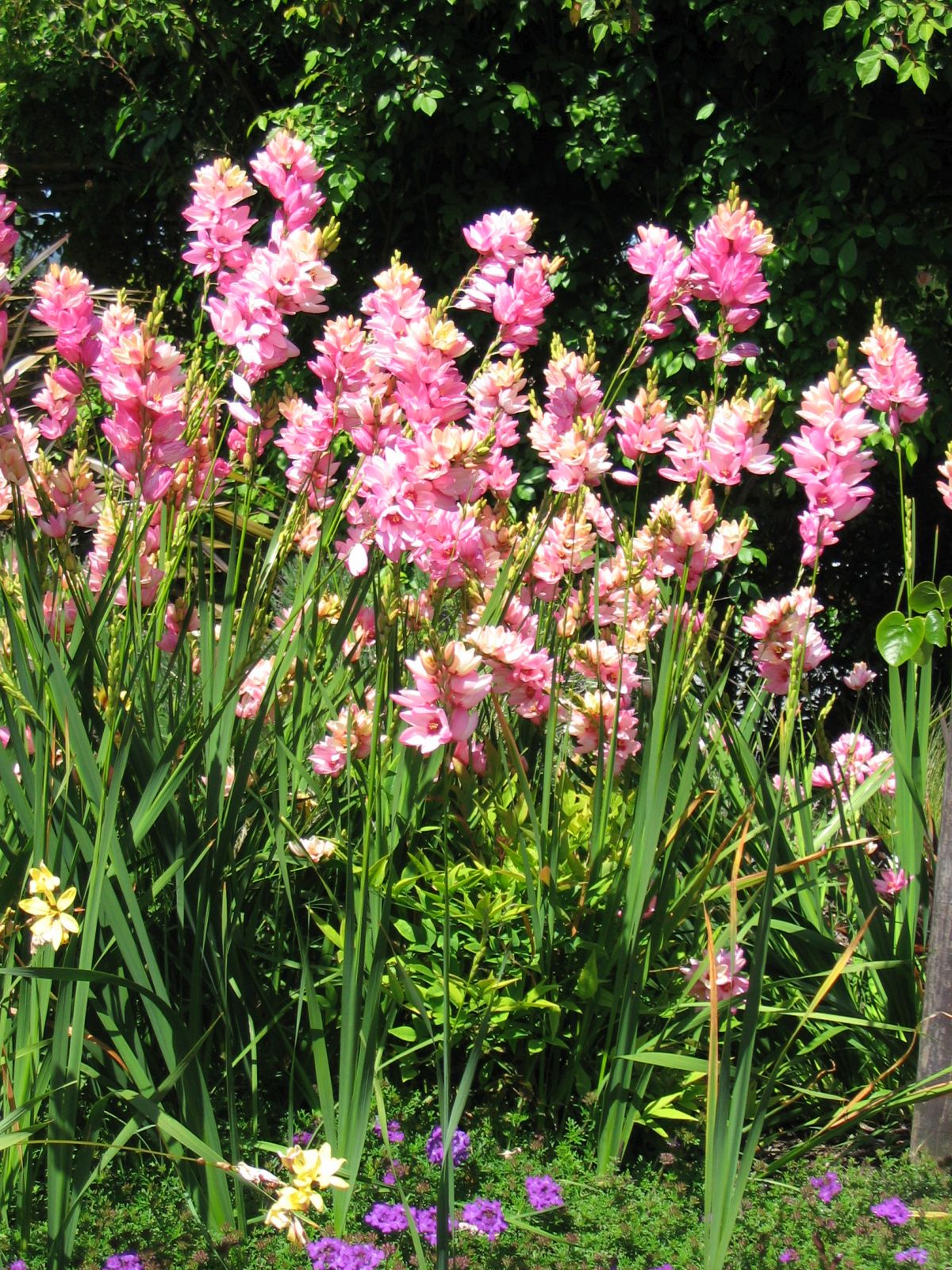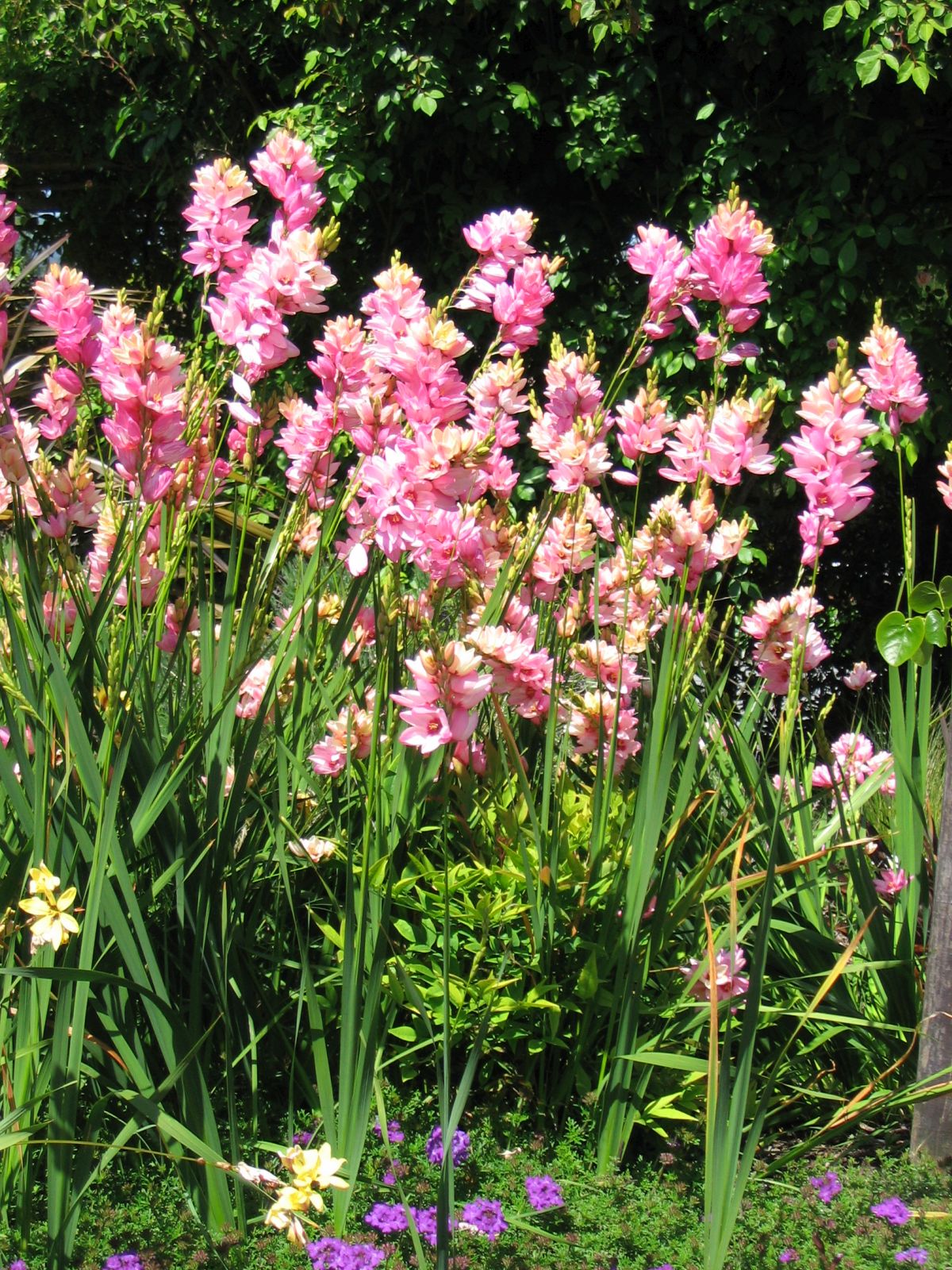 Also known as twinkle toes, these bulbs produce charming flowers in the spring. A variety of cultivars with differently colored flowers are available. Plant several corms to a pot in October and then put the pot into a cool place until spring. Then move them to a warmer part of the greenhouse (i.e., 68ºF). Increase the amount of water when the flower spikes emerge. Continue watering until the leaves have died back and keep the bulbs dry until October.
Dwarf Tree Fern – Blechnum gibbum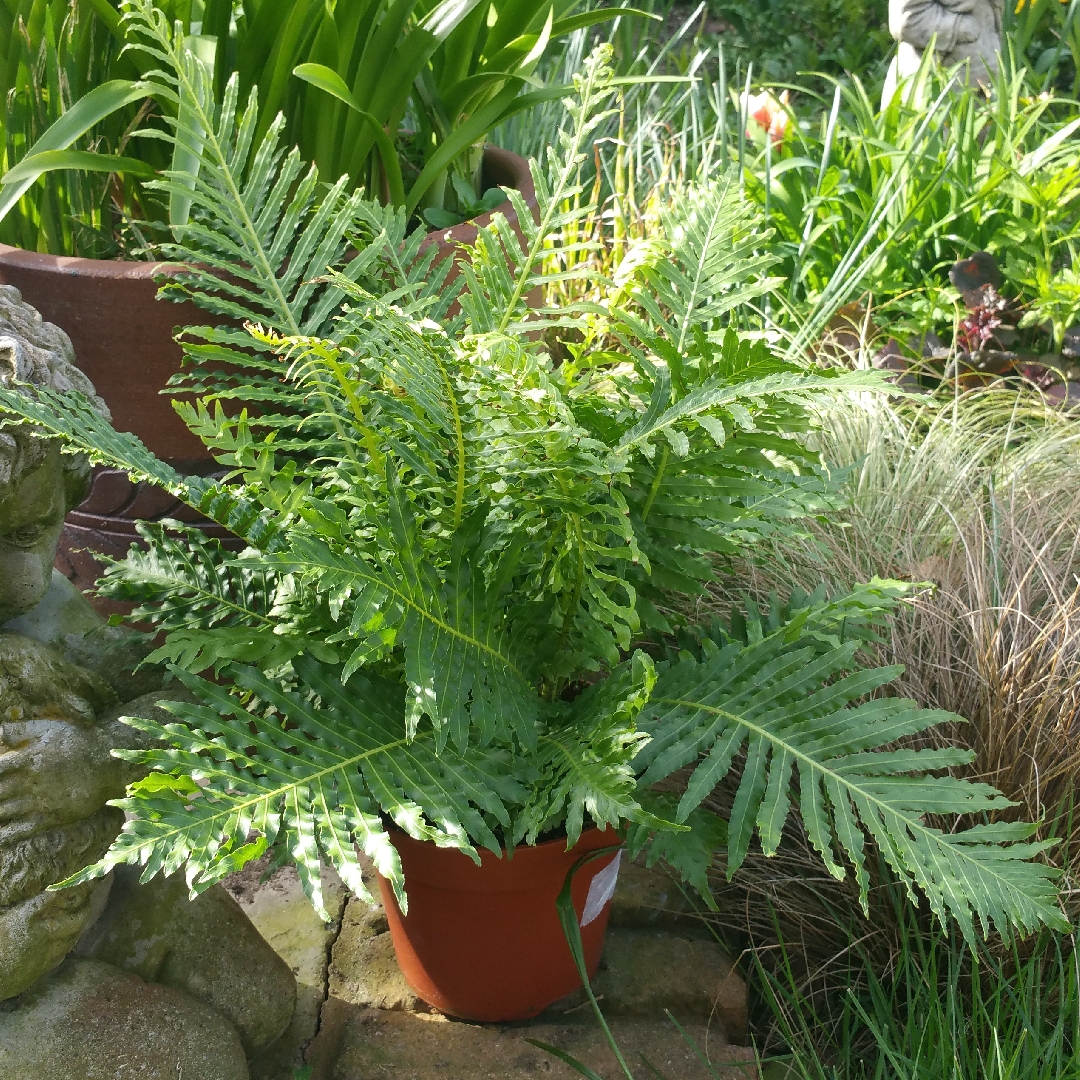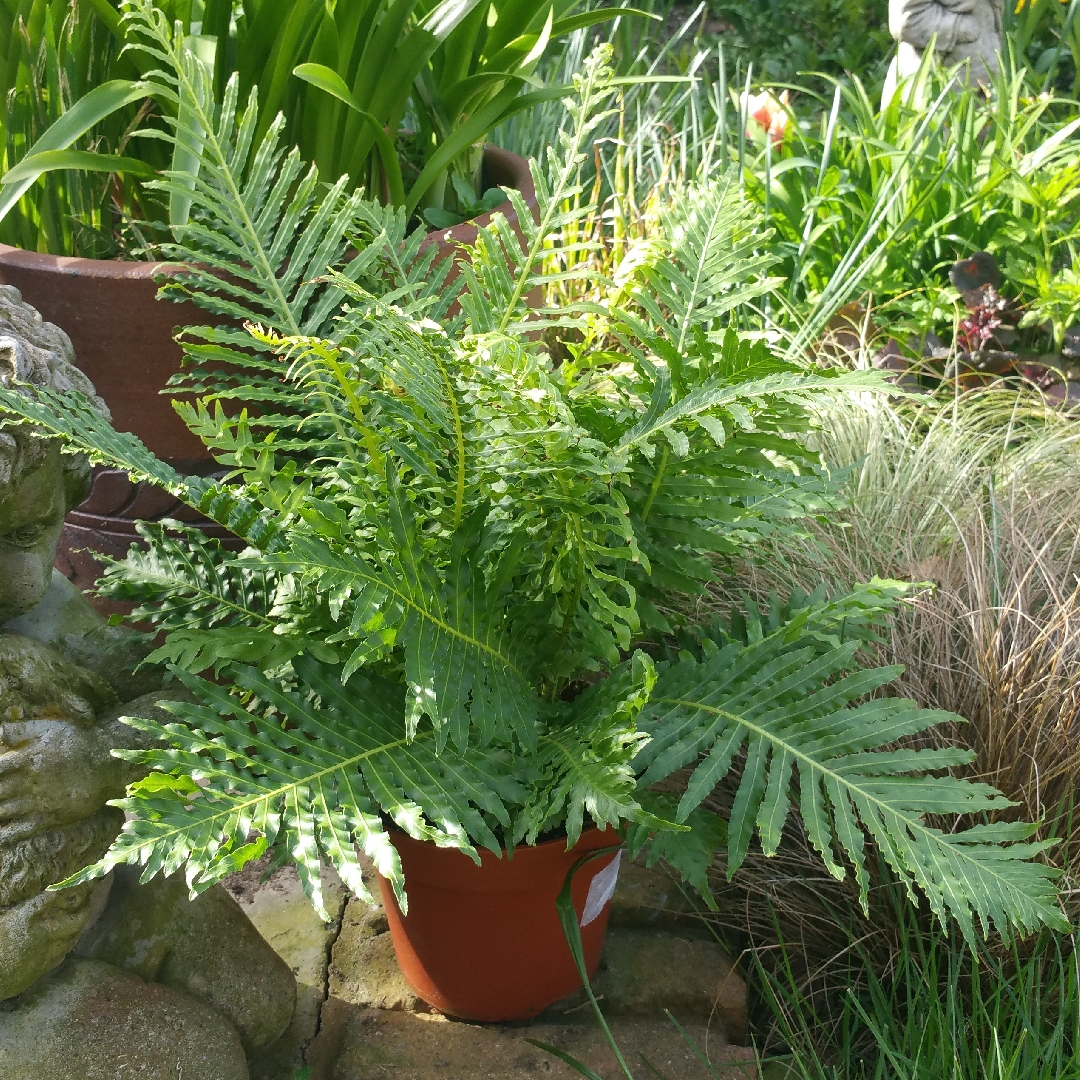 The dwarf tree tree fern is better for greenhouses than other species in this genus because it grows much more quickly than other tree ferns. It will grow 3-4 feet tall and prefers bright light and partial shade. Do not keep it in direct sun. Make sure the plant is kept moist with high humidity throughout its growth period from mid-spring to late fall. Do not water the leaves, since they can be damaged if they stay wet for too long.
Fairy Iris – Dietes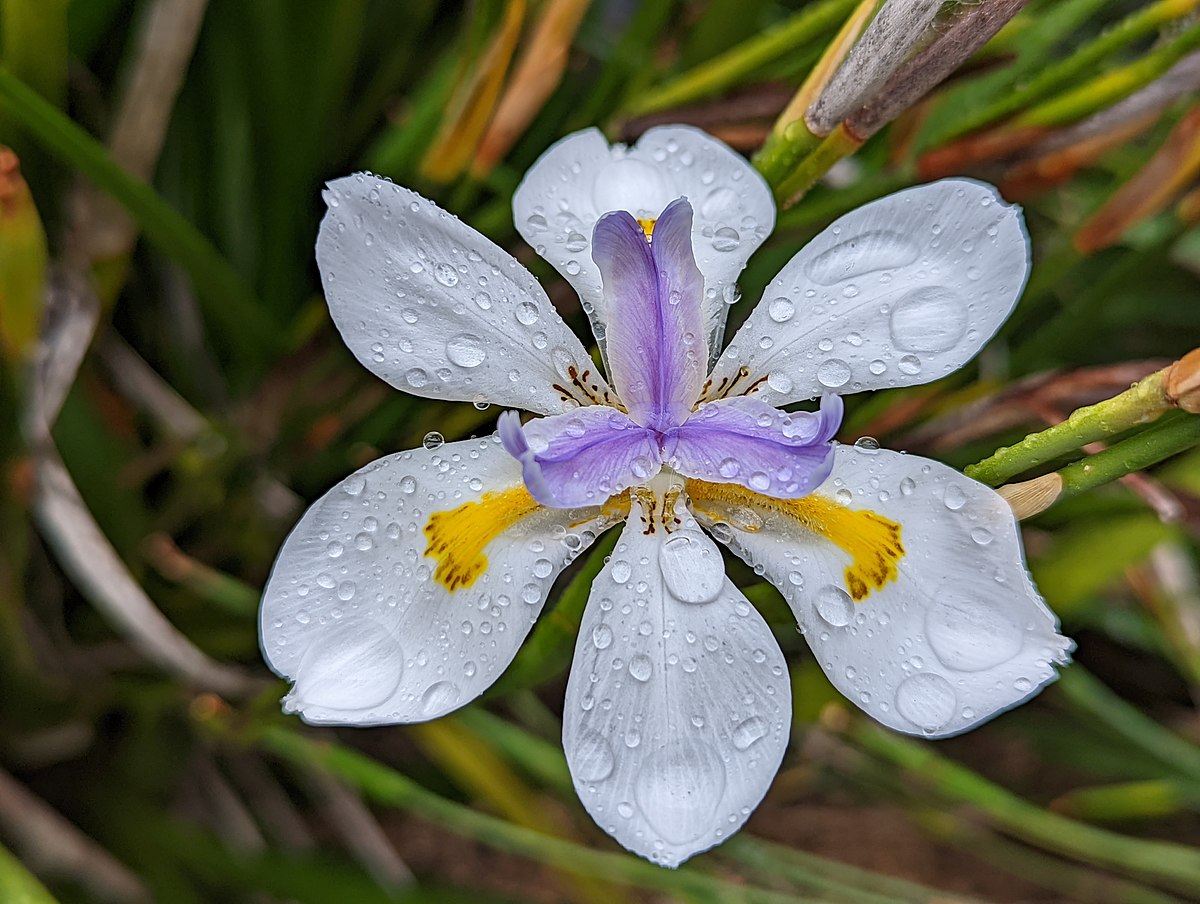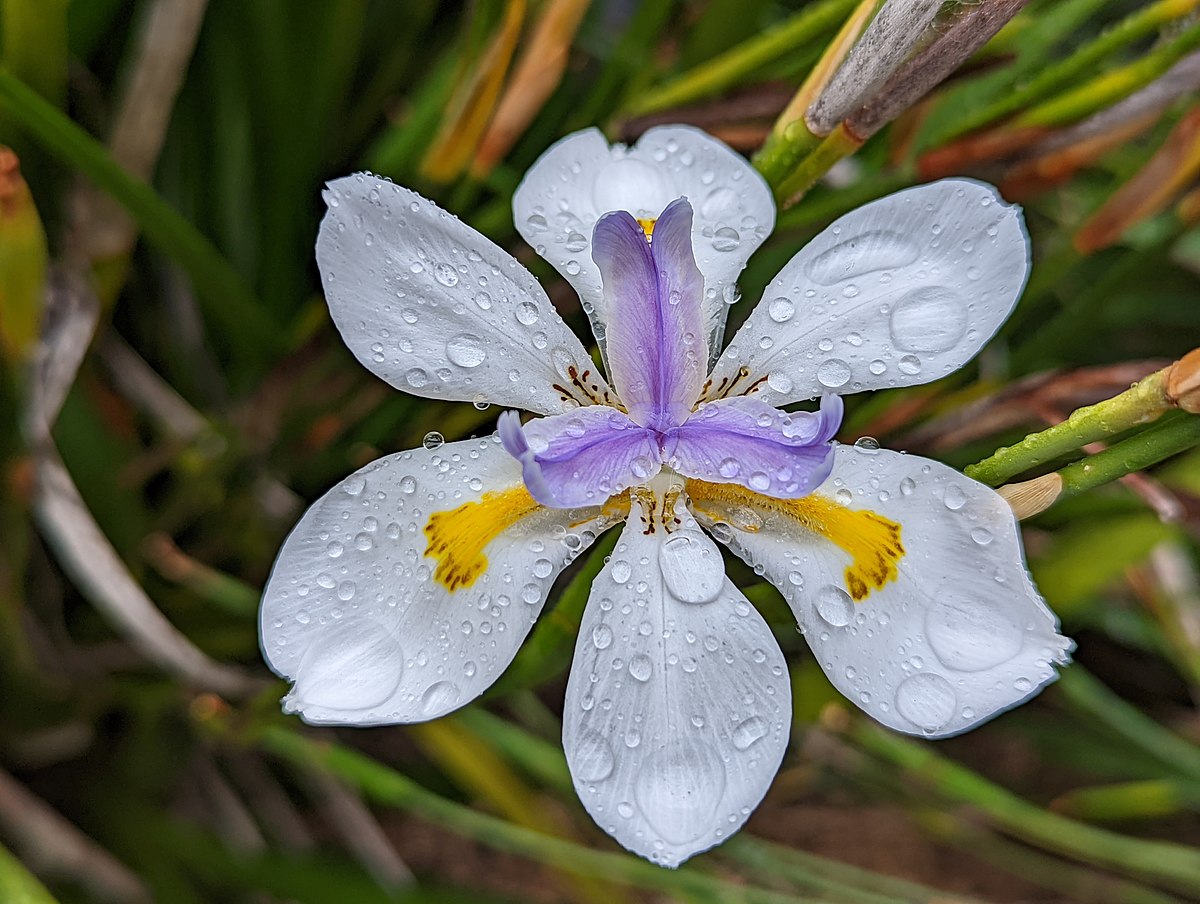 Although its flowers last only a day or two, this easily grown member of the iris family is worthy of consideration. You can start with a small plant in a 6" pot, which should eventually grow to a nice clump in a 15 gallon pot. These plants prefer cool to moderate temperatures of 50 to 55ºF and like to grow in moist sandy loam. African lily is said to prefer partial shade, but mine does well in full sun.
Fire Lily – Clivia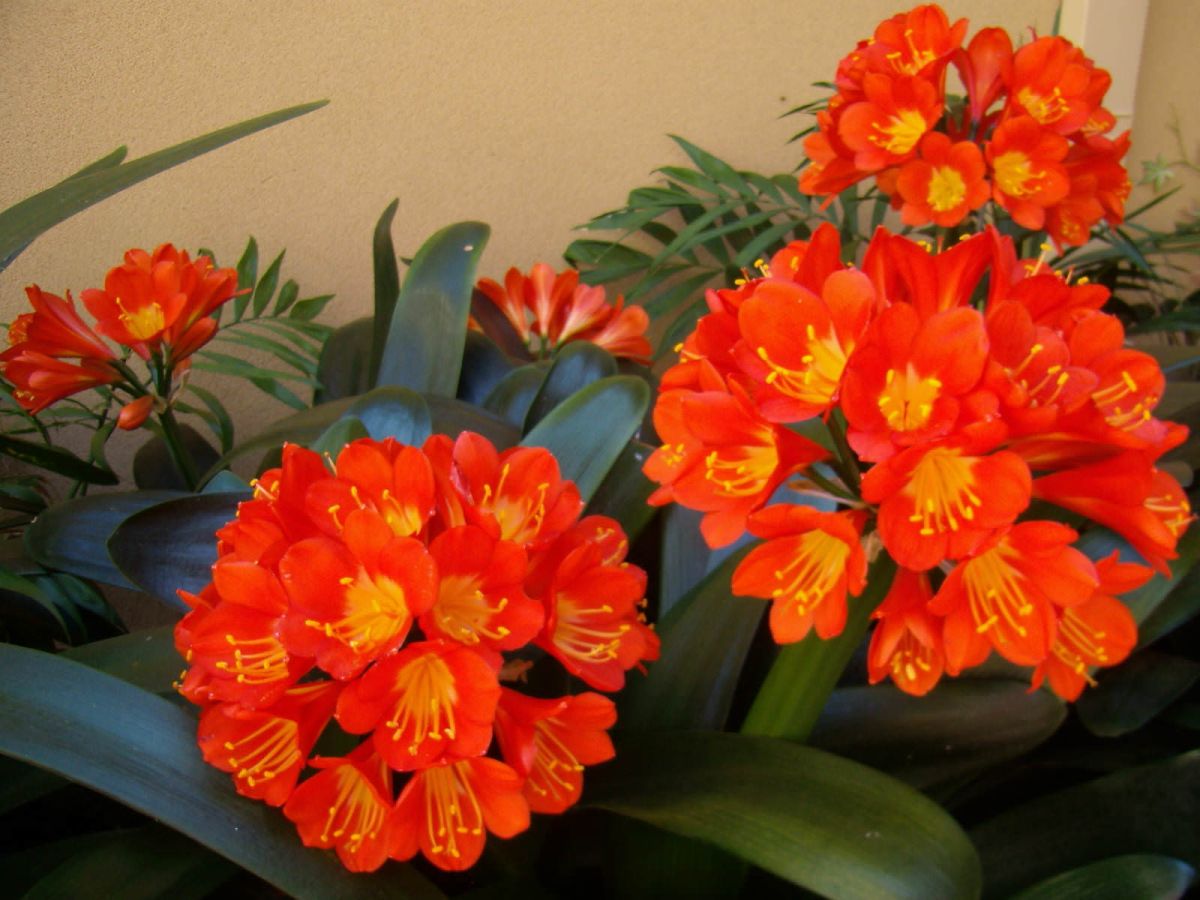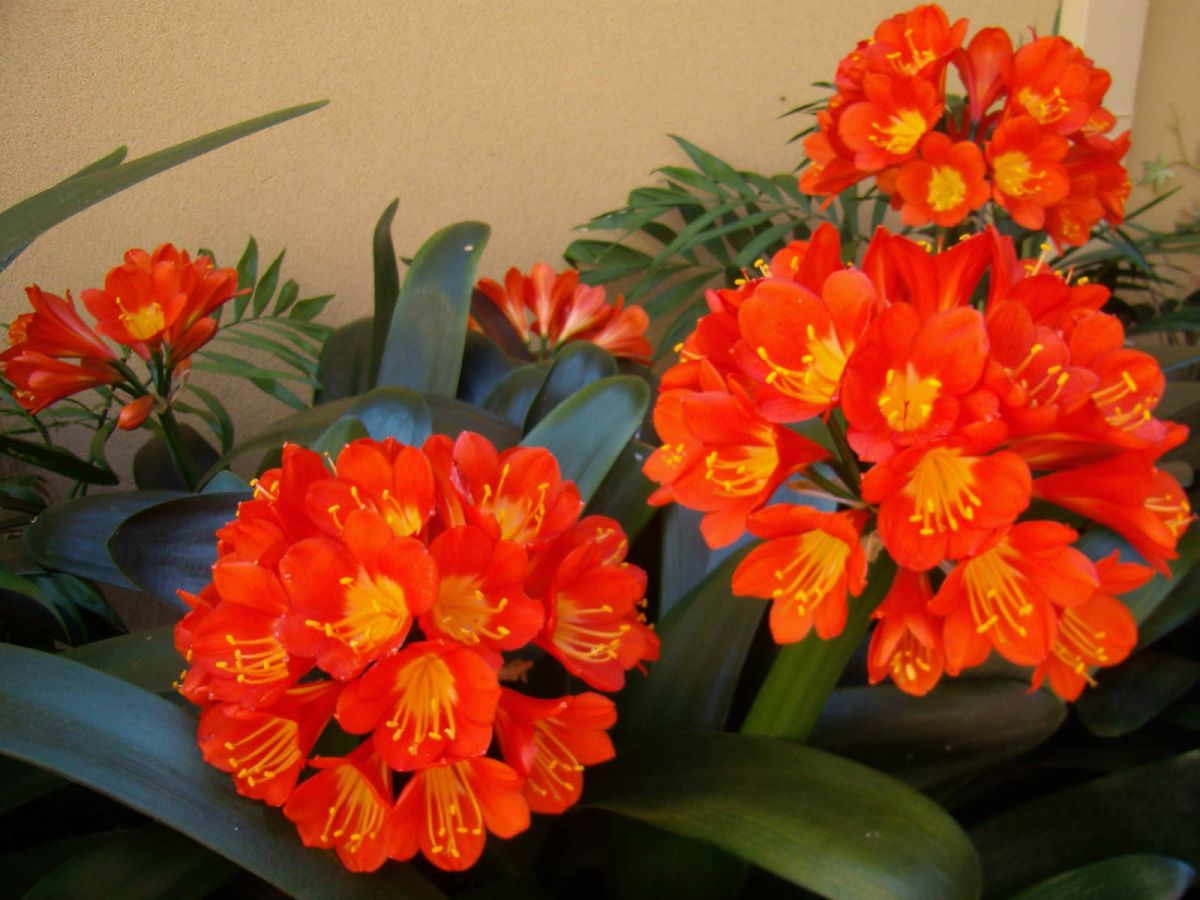 This member of the Amaryllis family has evergreen foliage and produces clusters of blooms on a foot-high stem in the winter and spring. It strongly prefers shade. Bright sun will burn off the leaves. Grow at 60ºF during its period of growth, but give it a rest at 45-50º during the fall and winter. It is known for its yellow-orange flowers. However, a number of hybrids in different colors are available.
Flowering Maple – Abutilon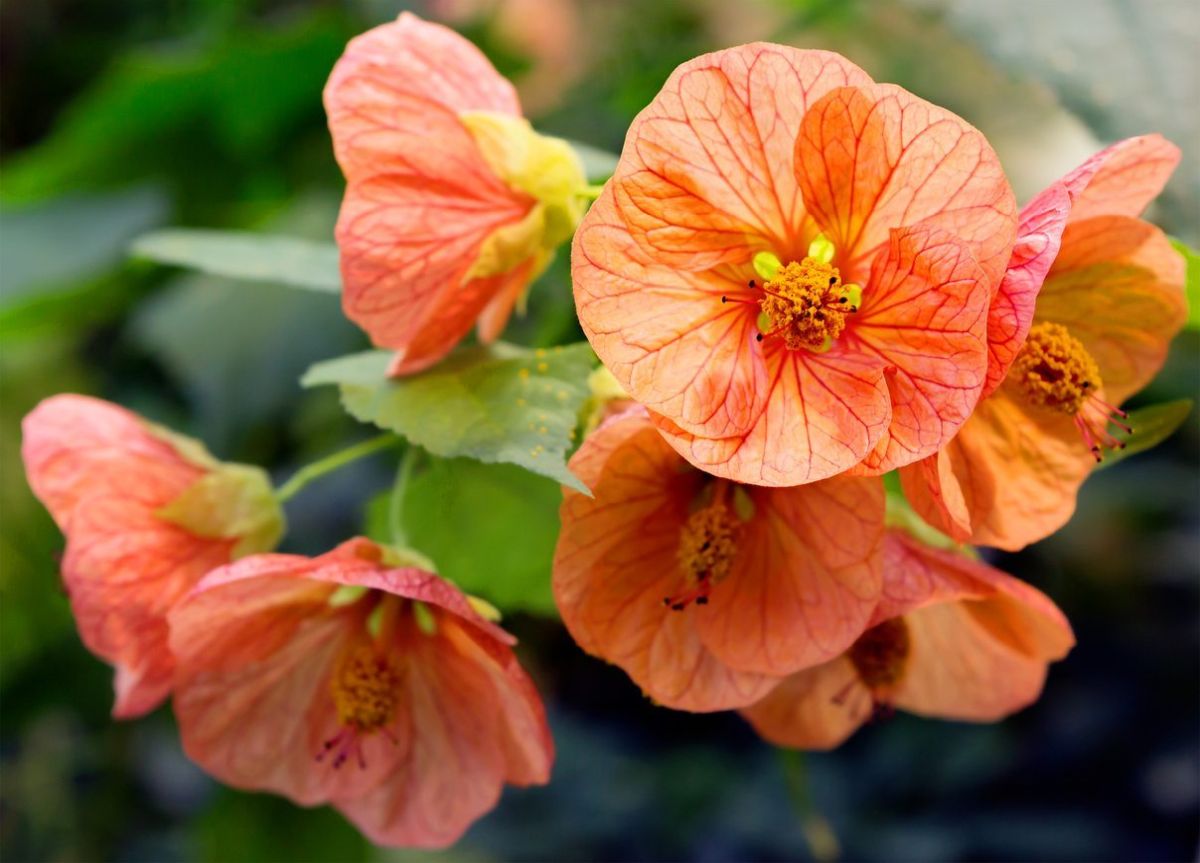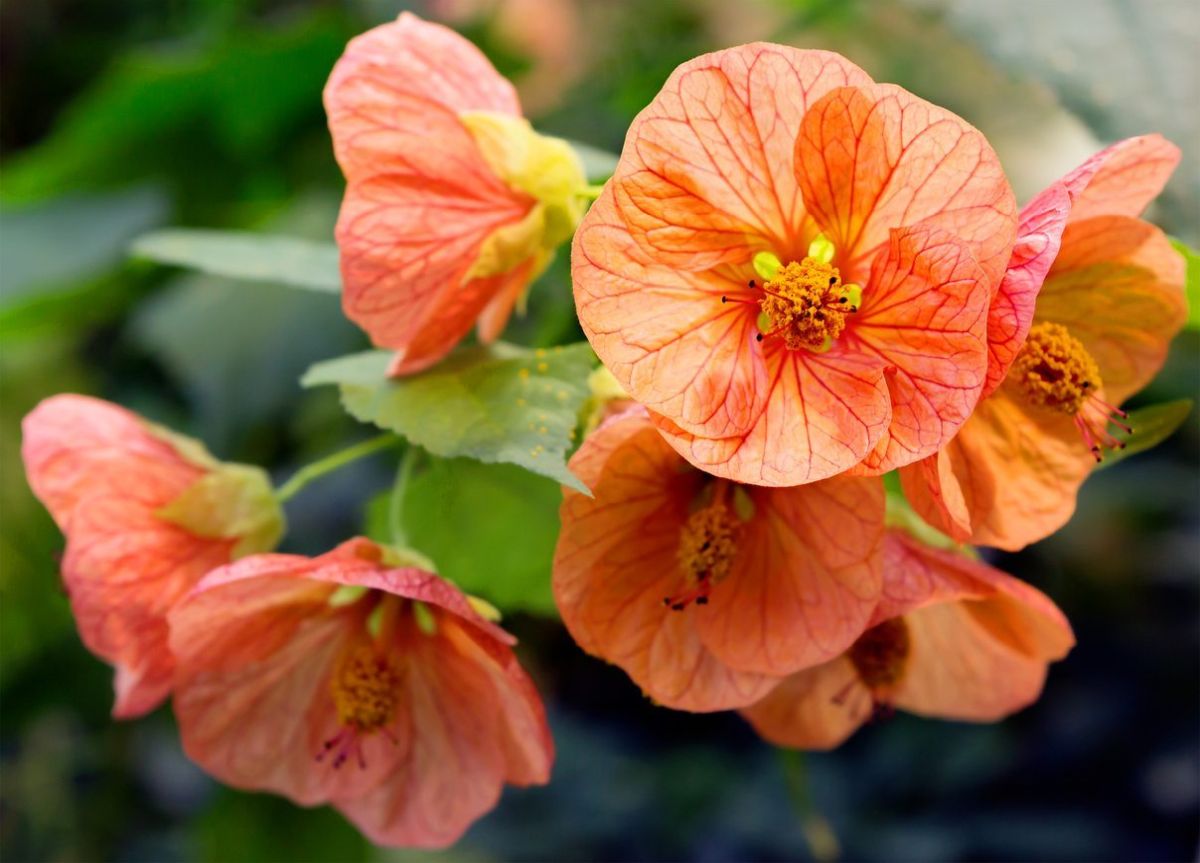 These small shrubs produce delightful flowers in a variety of colors. However, they are not maple trees. They get their name because the leaves look like those of maples. These plants flower in the summer when they get full sun and are kept moist. However, never keep them in standing water. The plants prefer a temperature around 68ºF.
Forest Lily – Veltheimia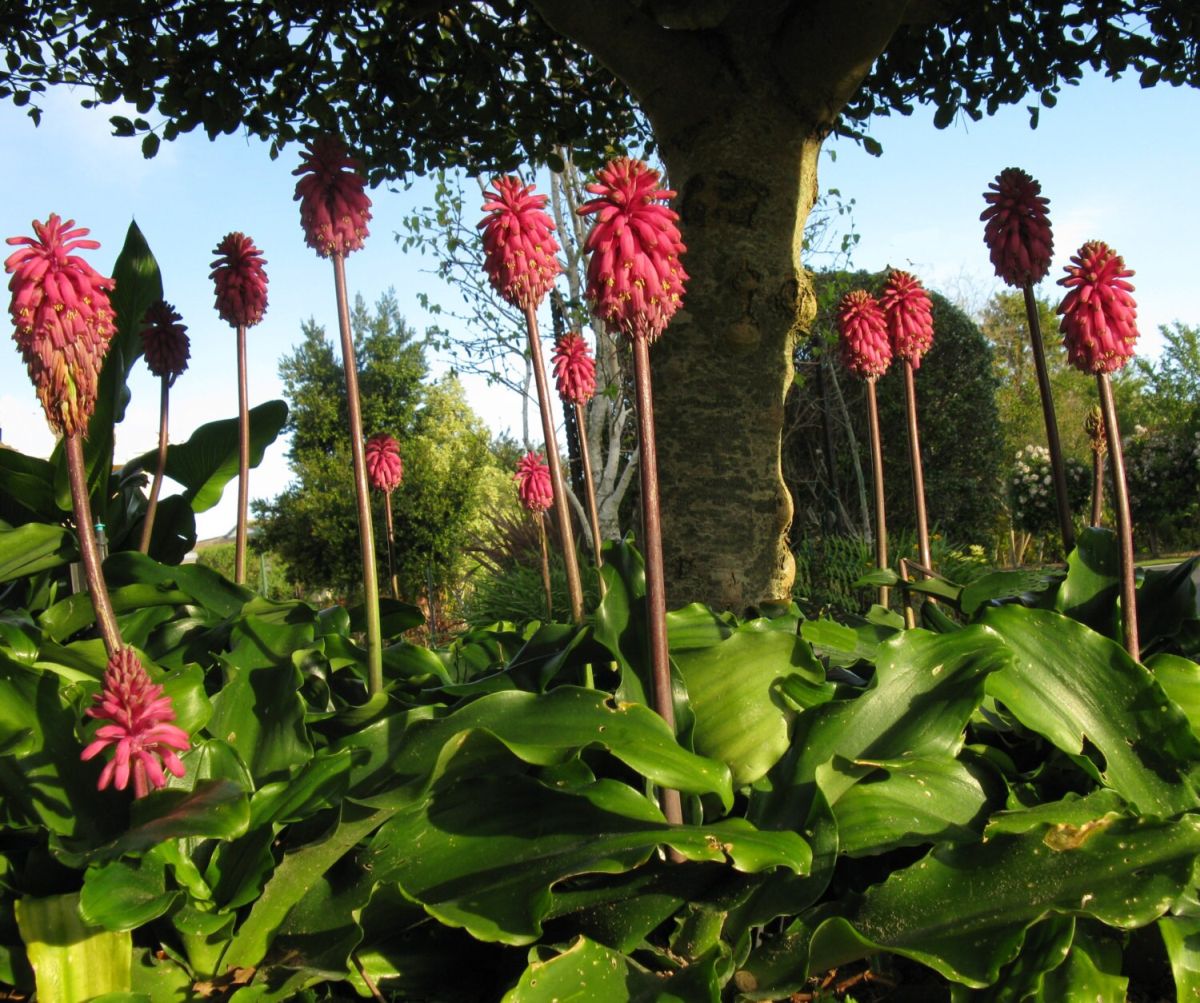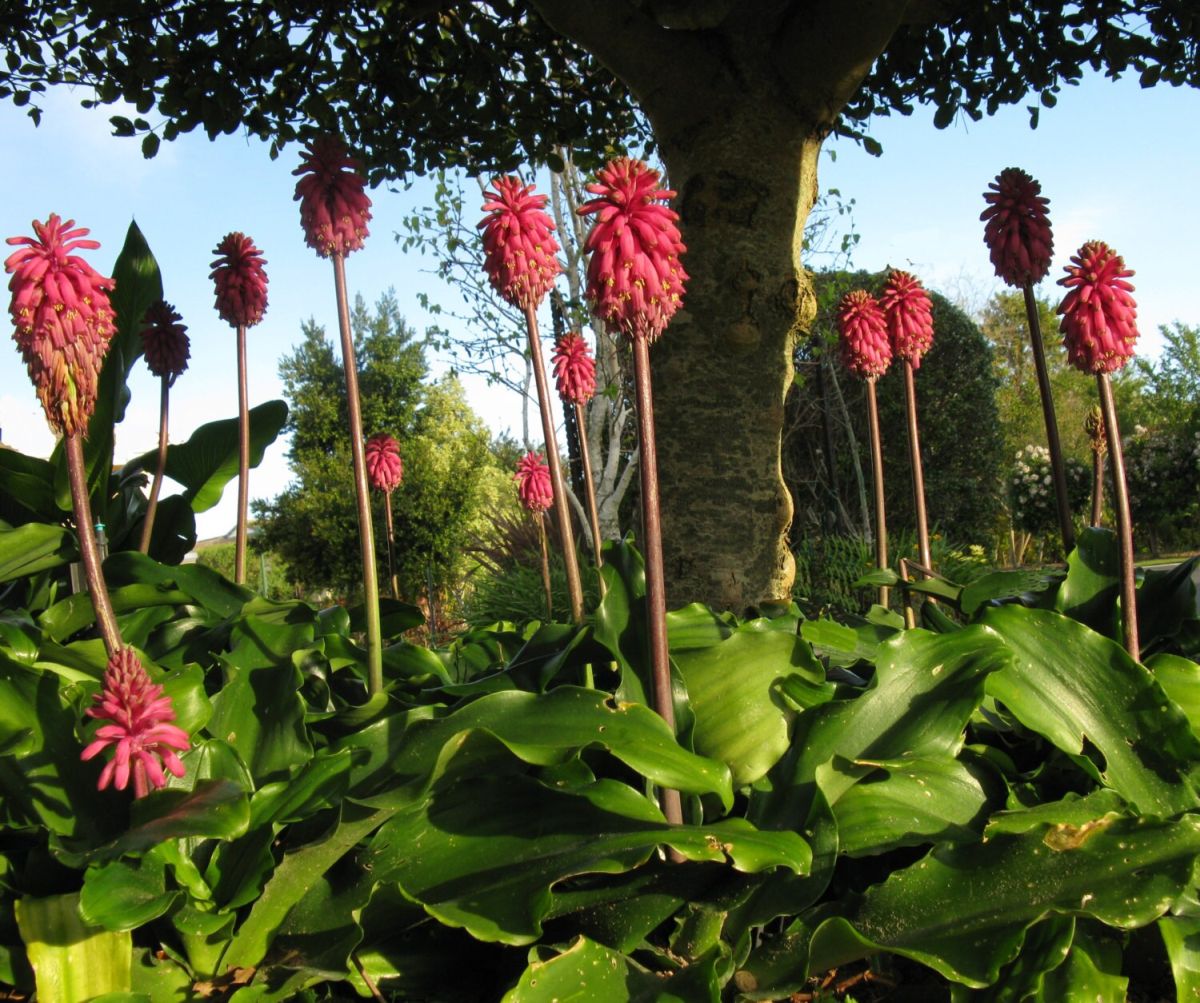 These stunning pinkish purple flowers are produced on 1-2 foot tall spikes during the winter. Plant their bulbs in August or September in large tubs or containers. Place them in a bright area with filtered sun, and keep them moist once the leaves start growing. These plants prefer a temperature of 68ºF. Reduce the amount of water after the flowers are done blooming.
Freesia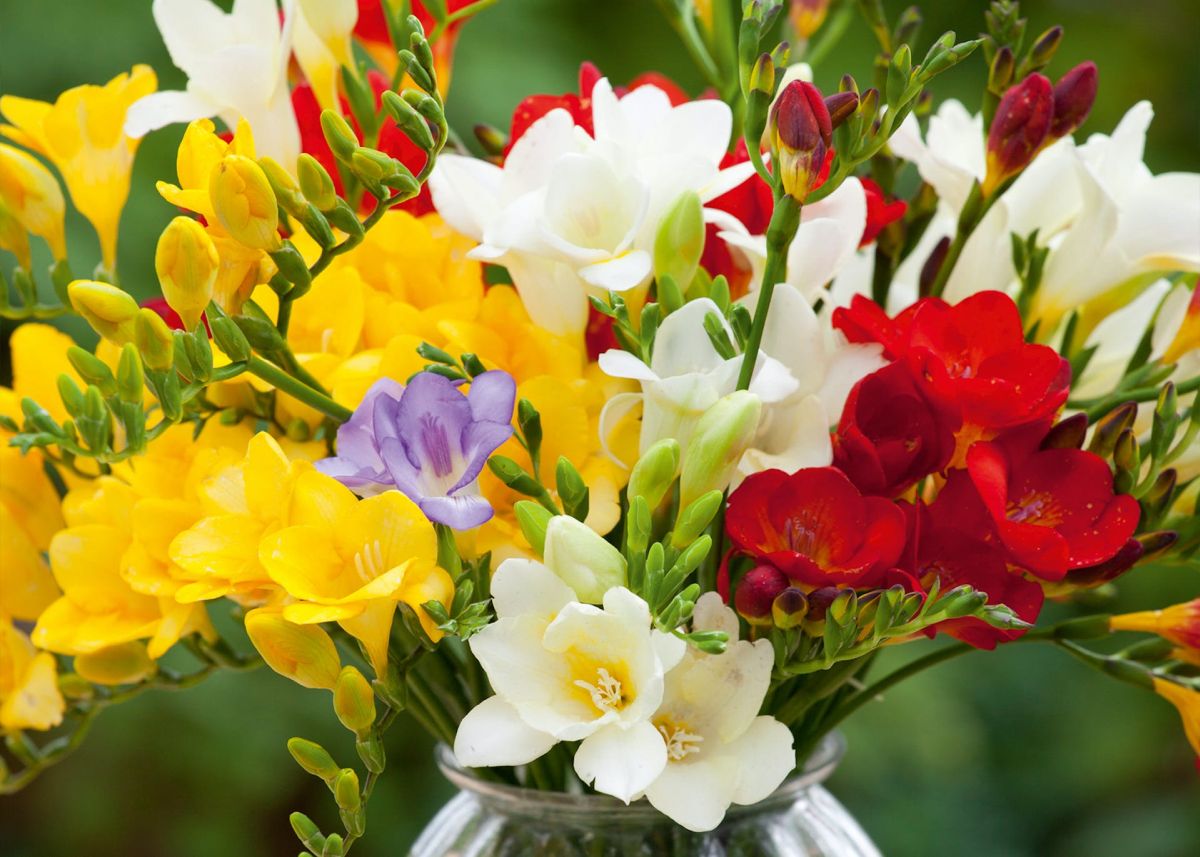 Like corn lilies, Freesia blooms in the spring. Ideally, the corms should be planted from August until October and kept outside until there is a chance of frost. Keep the plants cool (59ºF or lower) until the buds have formed. Start feeding the plants when you see the flower buds until the leaves start to die. At that point, you can let the pots dry out and keep them dry (in or out of the pot).
Gardenia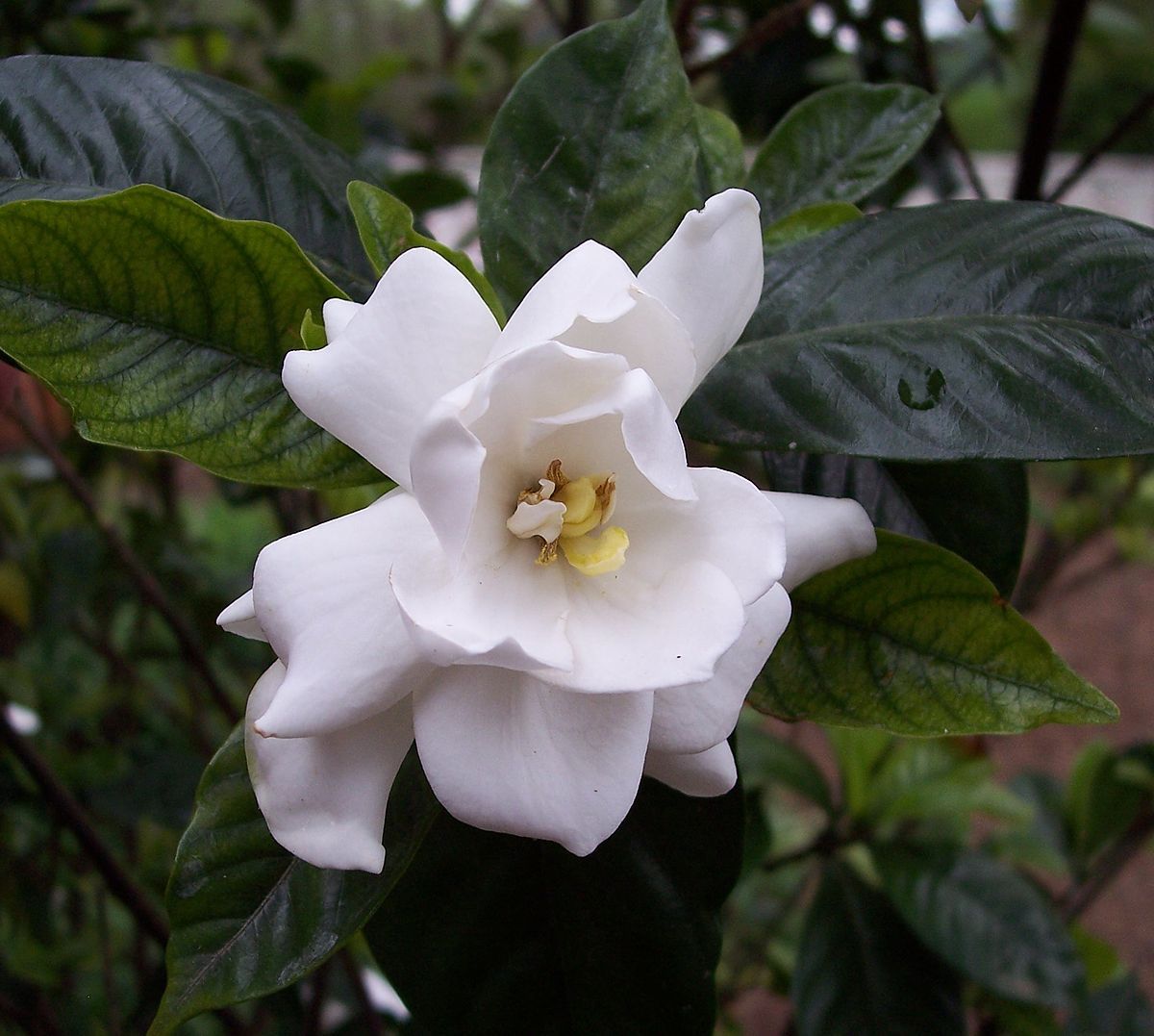 Prized for its beautiful and highly scented flowers, Gardenia plants will bloom in greenhouses if their optimal conditions are met. They require high humidity and should be kept at 68-88ºF during the day and not much below 59º at night. The plants require strongly acid soil that has a high content of iron, and it is important to fertilize them every six weeks during the growing season. Give the plants a rest of six months or so after they are done flowering to prolong its ability to produce high quality flowers.
Gloriosa Lily – Gloriosa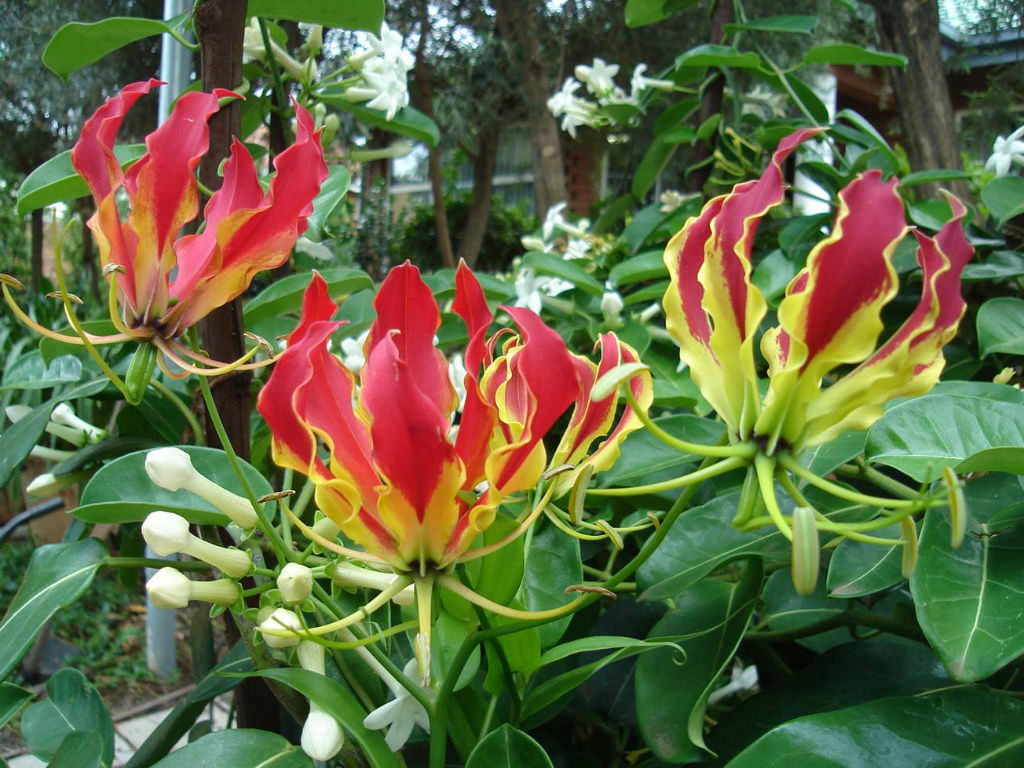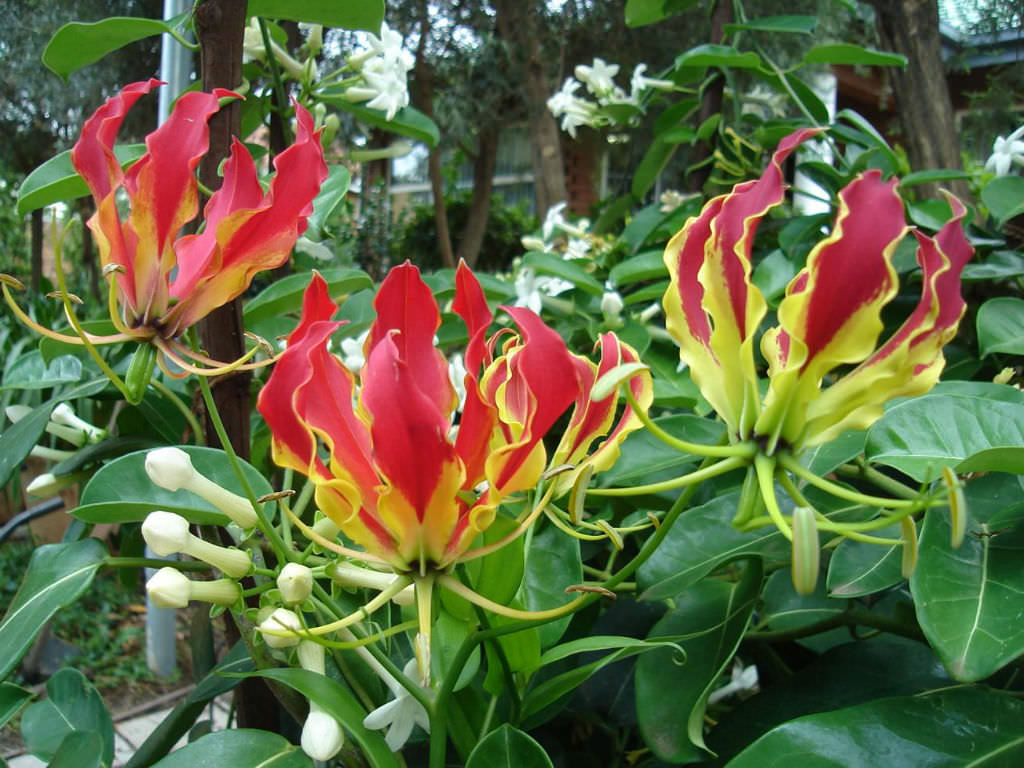 The bulbs of this genus produce stunning flowers that range from pure yellow to a mix of orange and red. Plant tubers in 6-inch pots from February to the end of March. Keep the temperature close to 68ºF and do not let it go below 59ºF. Water and feed the plants once you see growth. Continue watering until the plants begin to die back after flowering. Store the pots dry at least at 50ºF until the following spring.
Glory Bower – Clerodendrum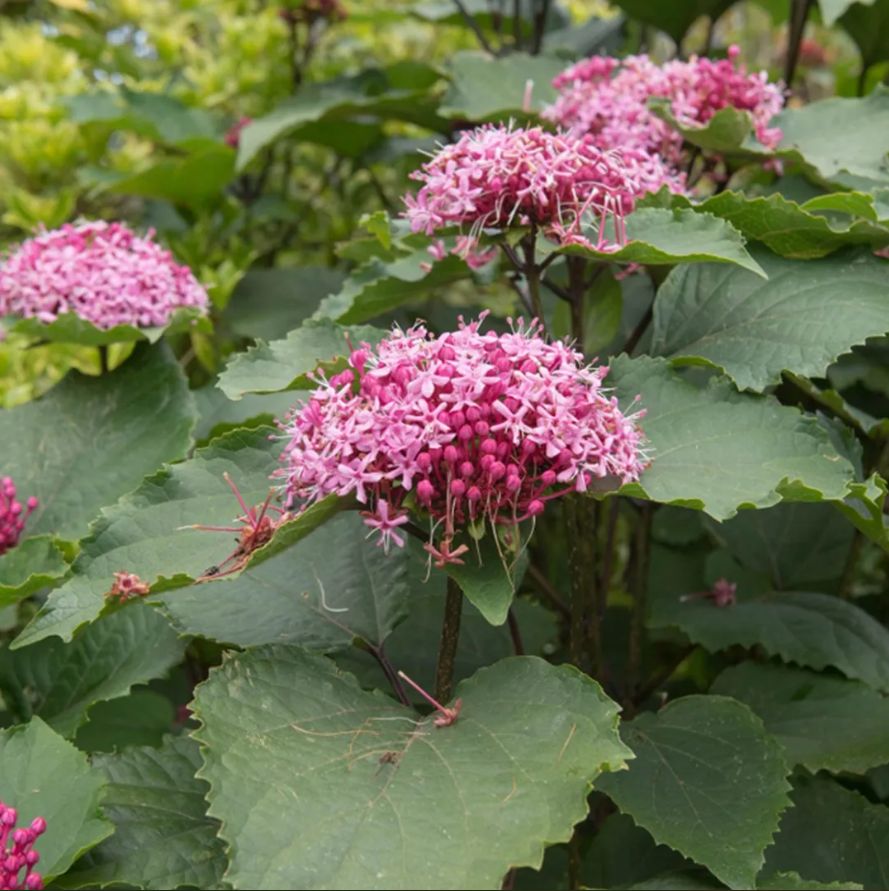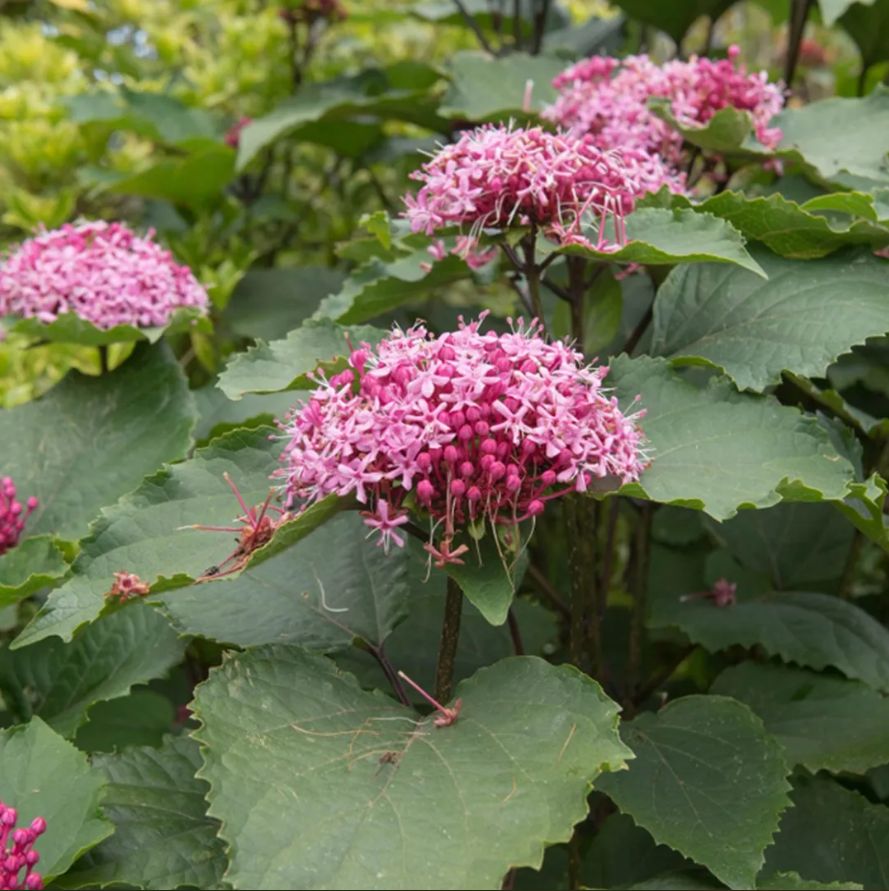 This vigorous shrub can grow to 4-10 feet and reward you with large showy flowers in a variety of colors. Even young plants in 6-inch pots can be brought into bloom. Glory bower prefers to be kept moist in warmer conditions (71ºF), although it needs a rest over the winter. It should then be kept cooler and drier. Shade the plants during the summer, and prune them back after they have finished blooming.
Golden Spider – Lycoris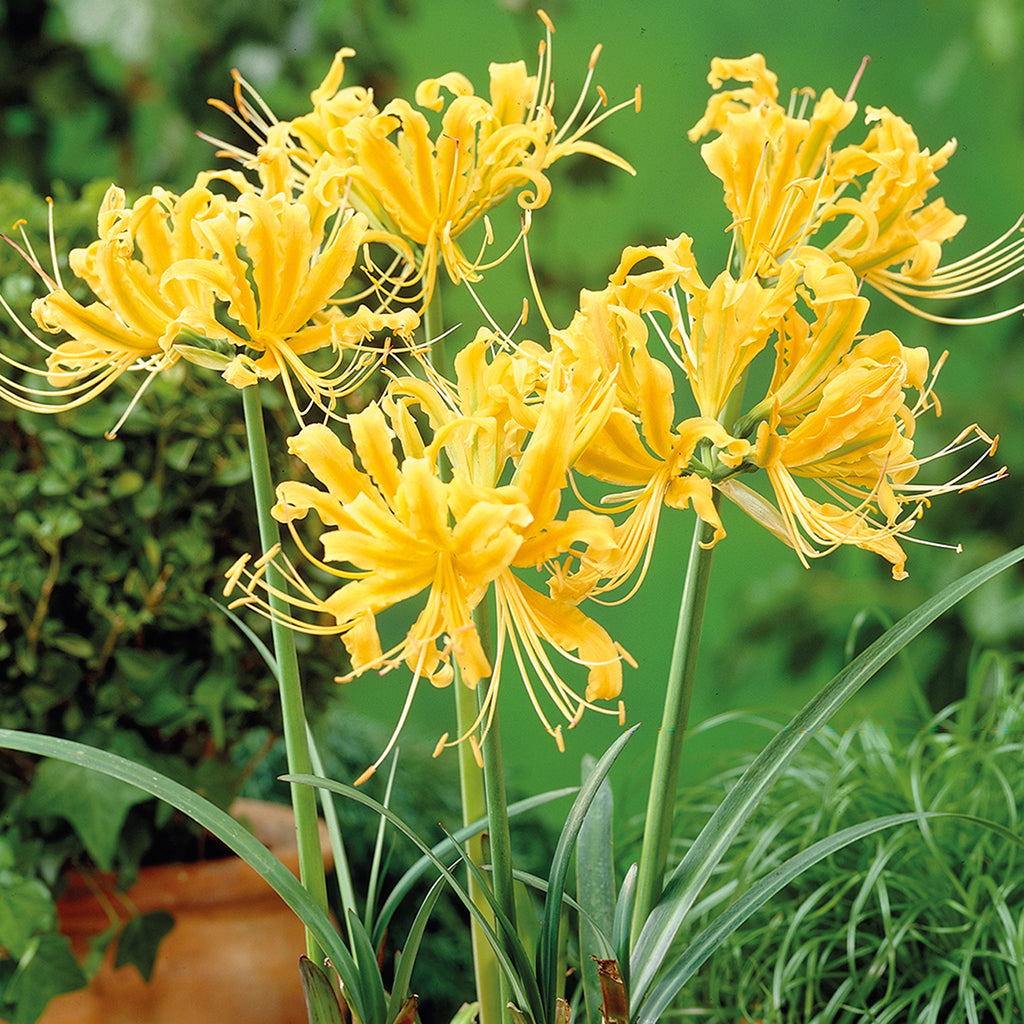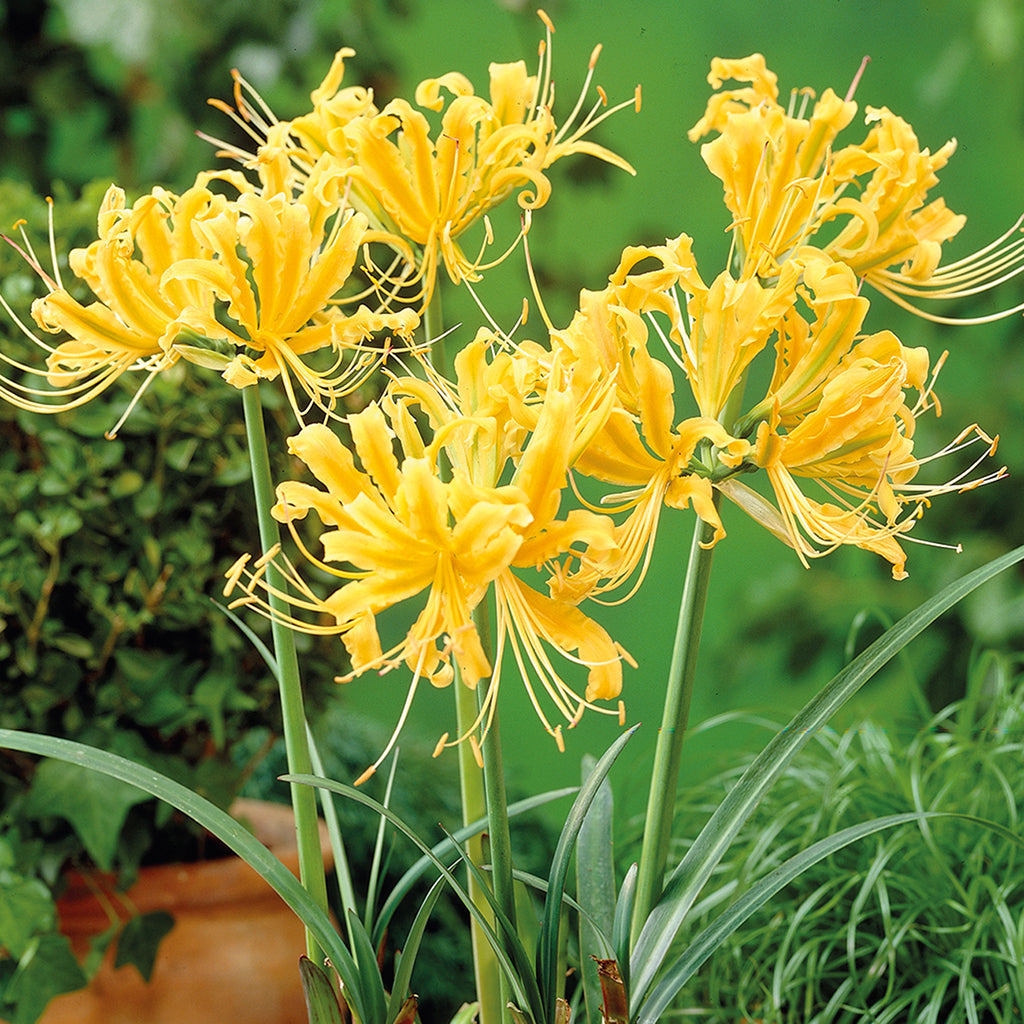 This member of the Amaryllis family originally came from China and Japan. It produces stunning clusters of 3 to 4-inch orange-colored flowers in the late fall or winter. Golden spider grows best in a 77ºF greenhouse in full sun, although it may need some shade during the summer heat. The leaves turn yellow and die in the spring, and the plant goes into a dormant phase when it should be kept drier. The bulbs do not like to be disturbed, so keep them in the same pot for years.
Golden Trumpet – Allamanda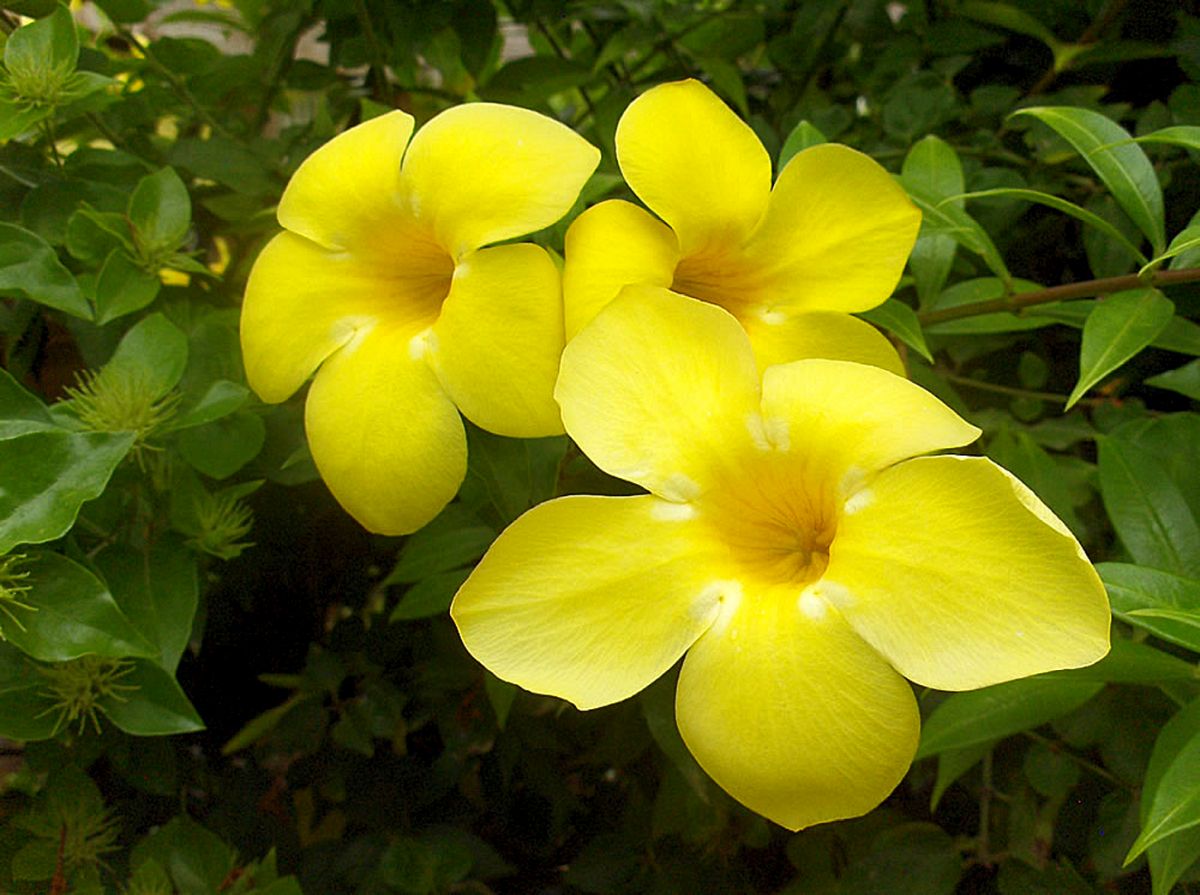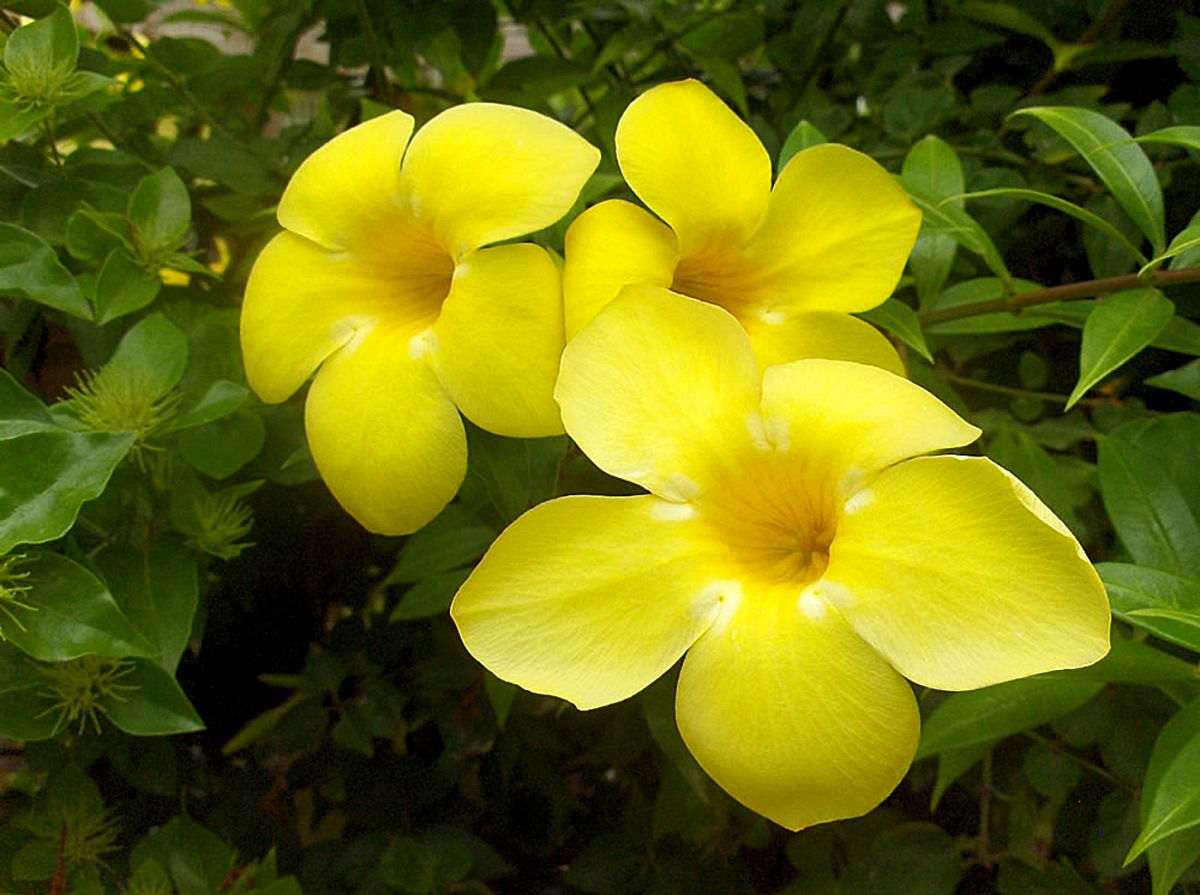 The primary species grown is the tropical vine Allamanda cathartica, a somewhat fussy vine that rewards its care with bright yellow trumpet-shaped flowers. Golden trumpet requires warm temperatures to bloom – 68-77ºF, and it cannot go below 50ºF at this point. The plant requires constant moisture but should not stand in water. Dwarf cultivars are available if you are limited in space but must grow this flower.
Hibiscus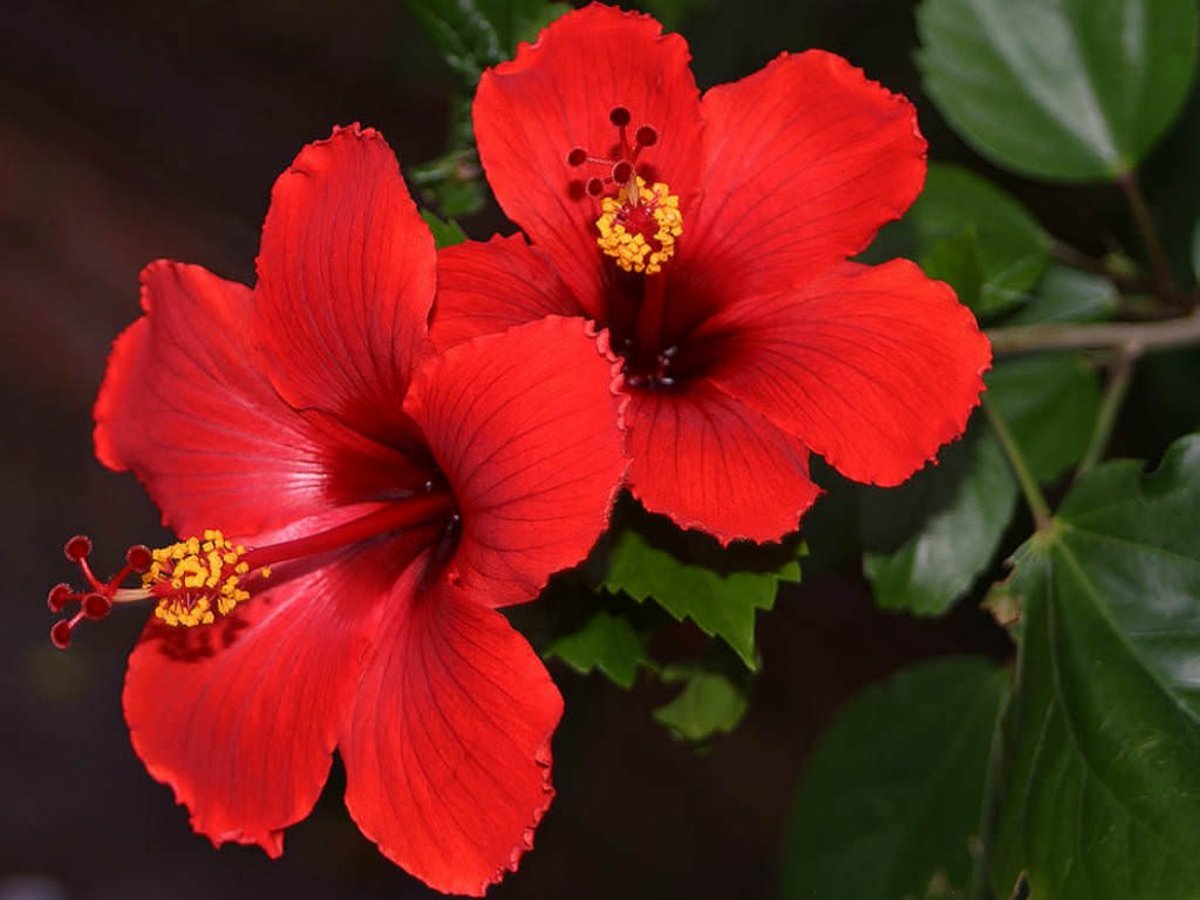 With flowers in a wide array of colors, this tropical beauty is ideal for medium to large greenhouses, since it grows 3-8 feet. A large number of hybrids are available in a profusion of colors that are produced in the summer or fall. These plants like to be kept on the warmer side, so a 77ºF greenhouse is best. Shade the plants in the spring and summer. If your plants get too large, you can prune them back after they are done flowering.
Hummingbird Flower – Bouvardia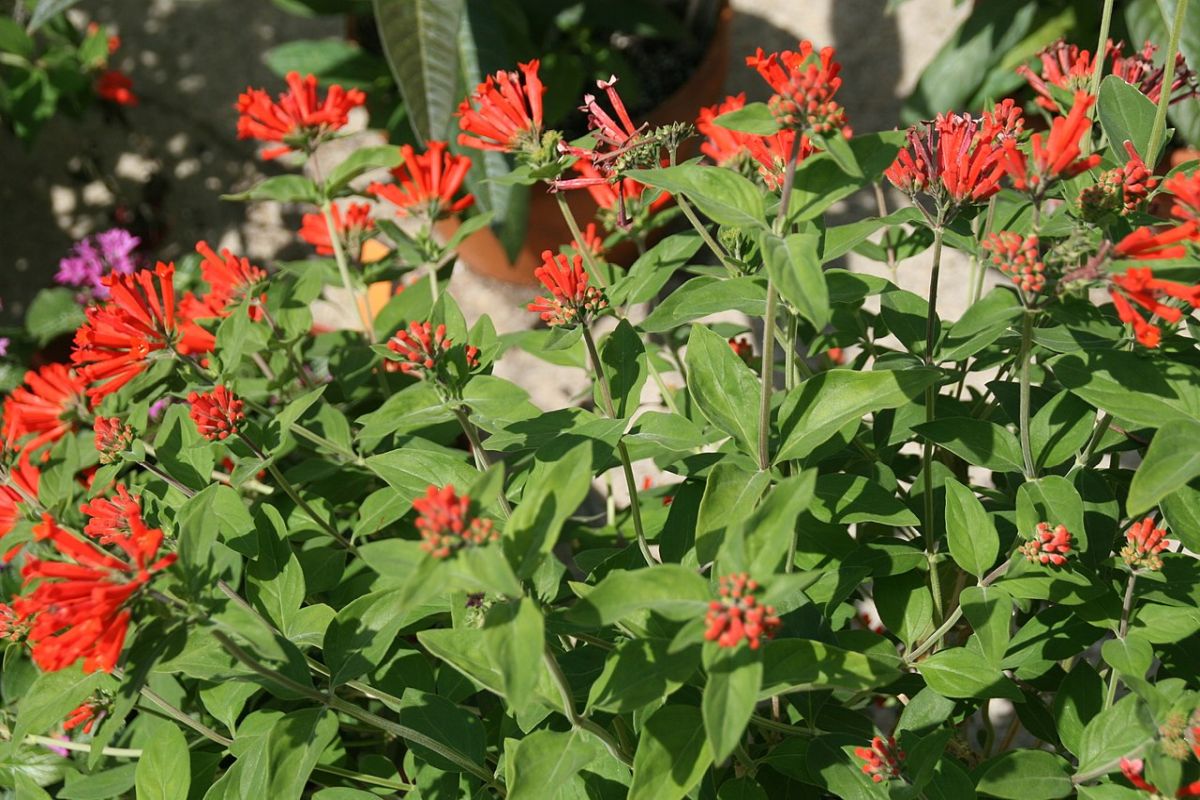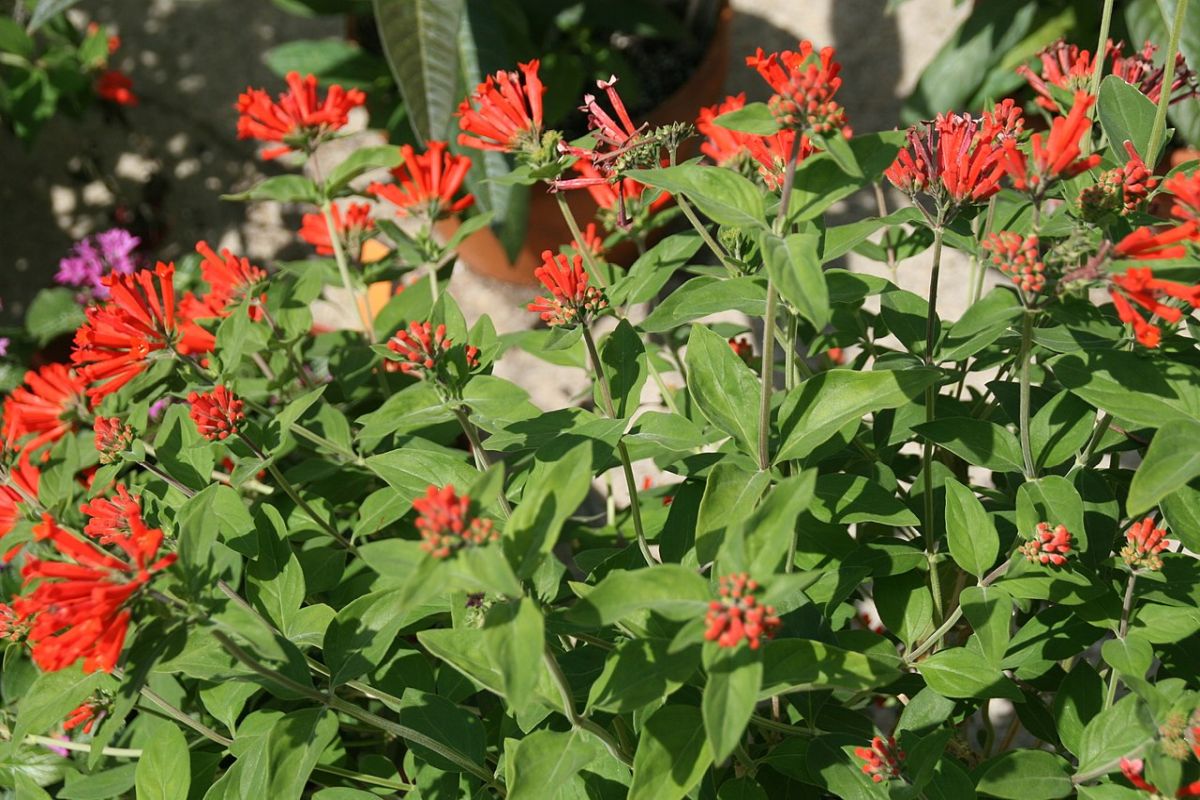 Many species of hummingbird flower are scented and produce pink or white flowers in the fall or winter. The plants prefer warmer temperatures with 71ºF optimal, and they should be watered frequently but not left to stand in water.
Jasmine – Jasmimum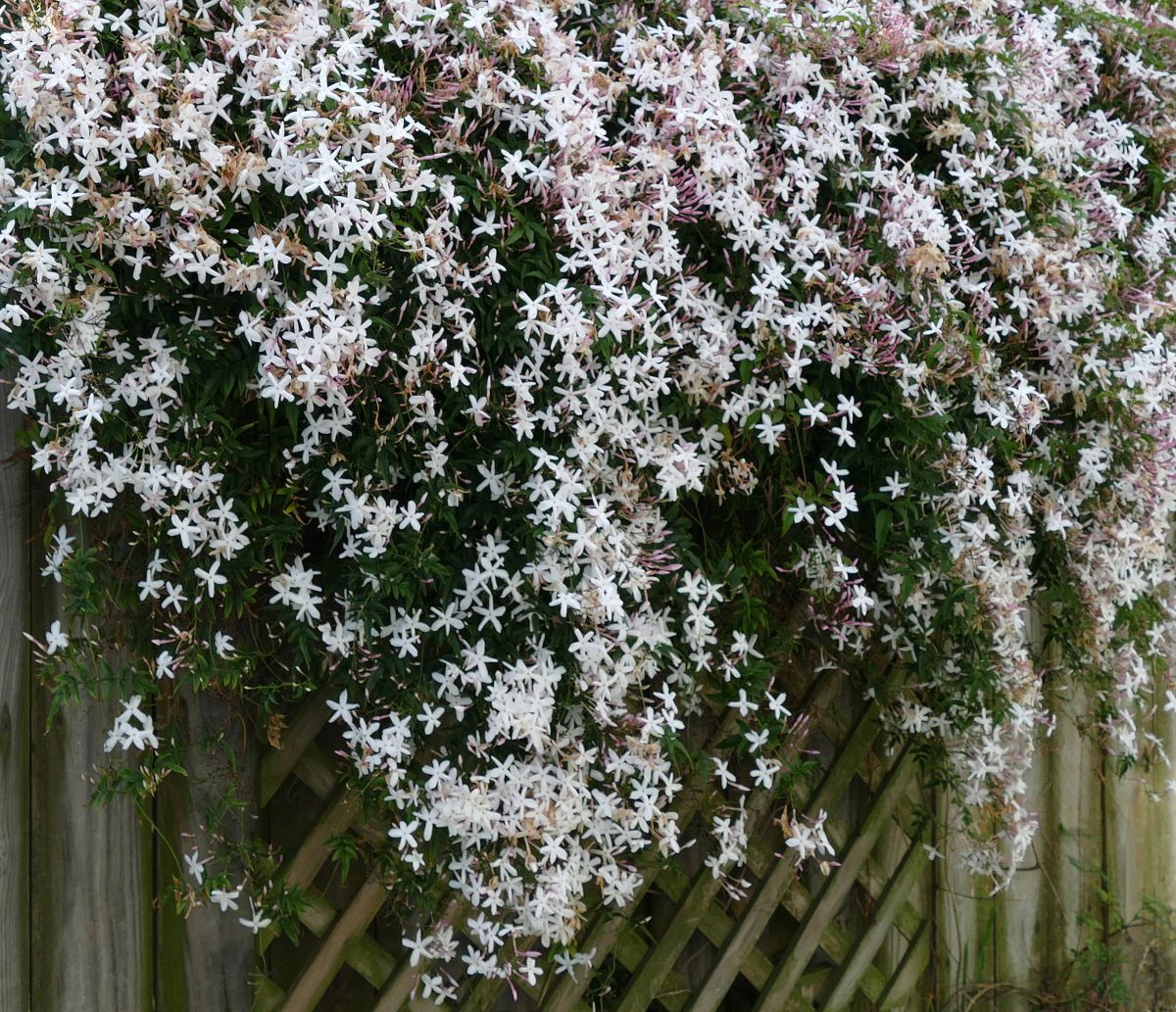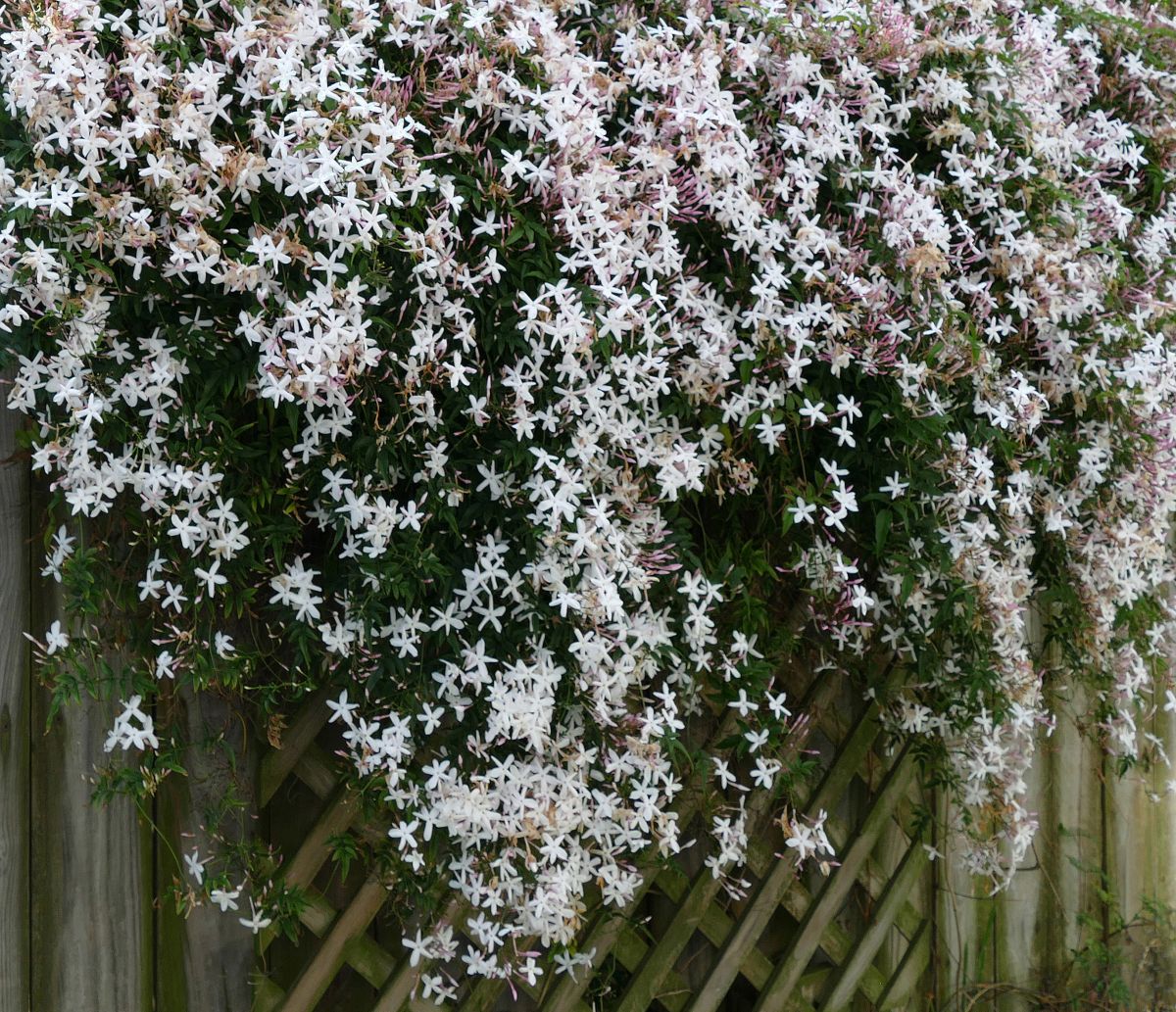 While many fragrant vines bear the name jasmine, this is the true jasmine beloved of poets that produces highly fragrant white (or sometimes yellow) flowers that have been described as intoxicating. Jasmine is suitable for small or large greenhouses if kept under control by pruning. Prune vigorously when the plants have finished flowering. The plants can tolerate temperatures ranging from a cool greenhouse (50ºF) to a warm one at 68ºF. These vines do not like soggy conditions, so do not plant them in pots that are too large.
Jungle Geranium – Ixora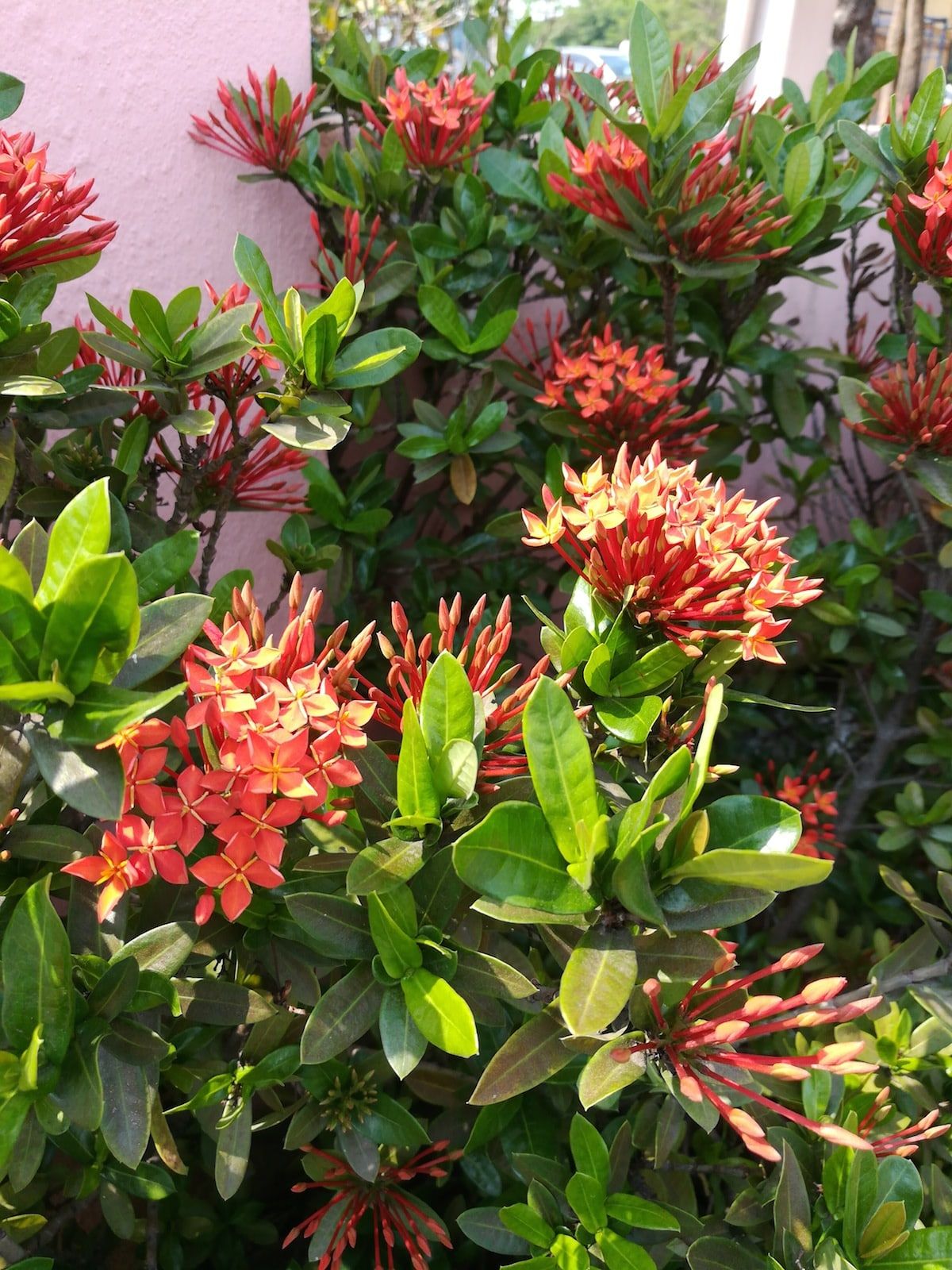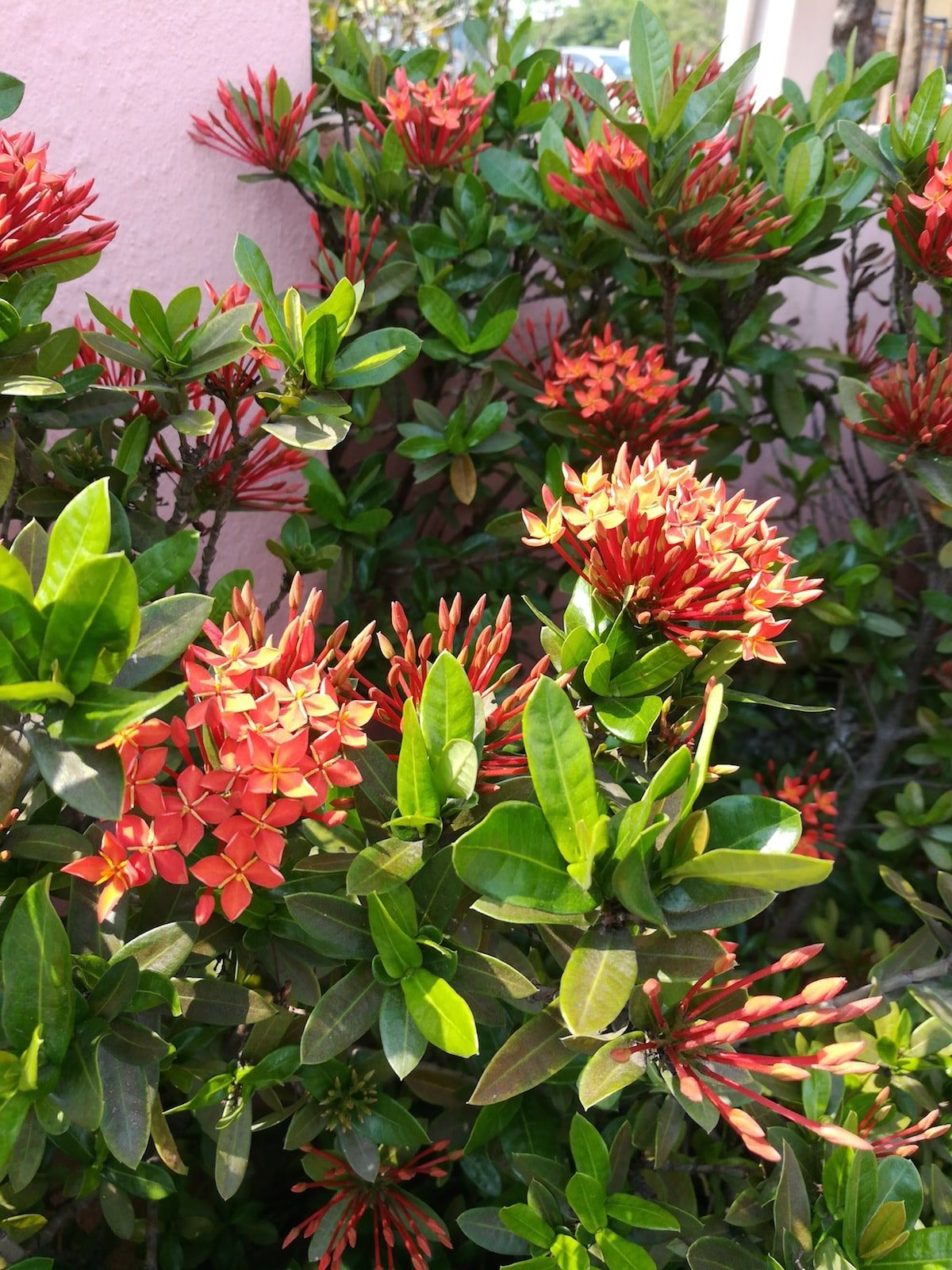 While they grow as evergreen shrubs or trees in their native habitat, you can keep them cut back, so they will be suitable for a greenhouse. The plants "demand" maximum light and high temperature (77ºF) and humidity. They produce clusters of pink, red, orange, white, or yellow flowers depending on the species. After the plants have finished flowering, you can cut them back to keep them compact and produce more flowers.
Lily of the Nile – Agapanthus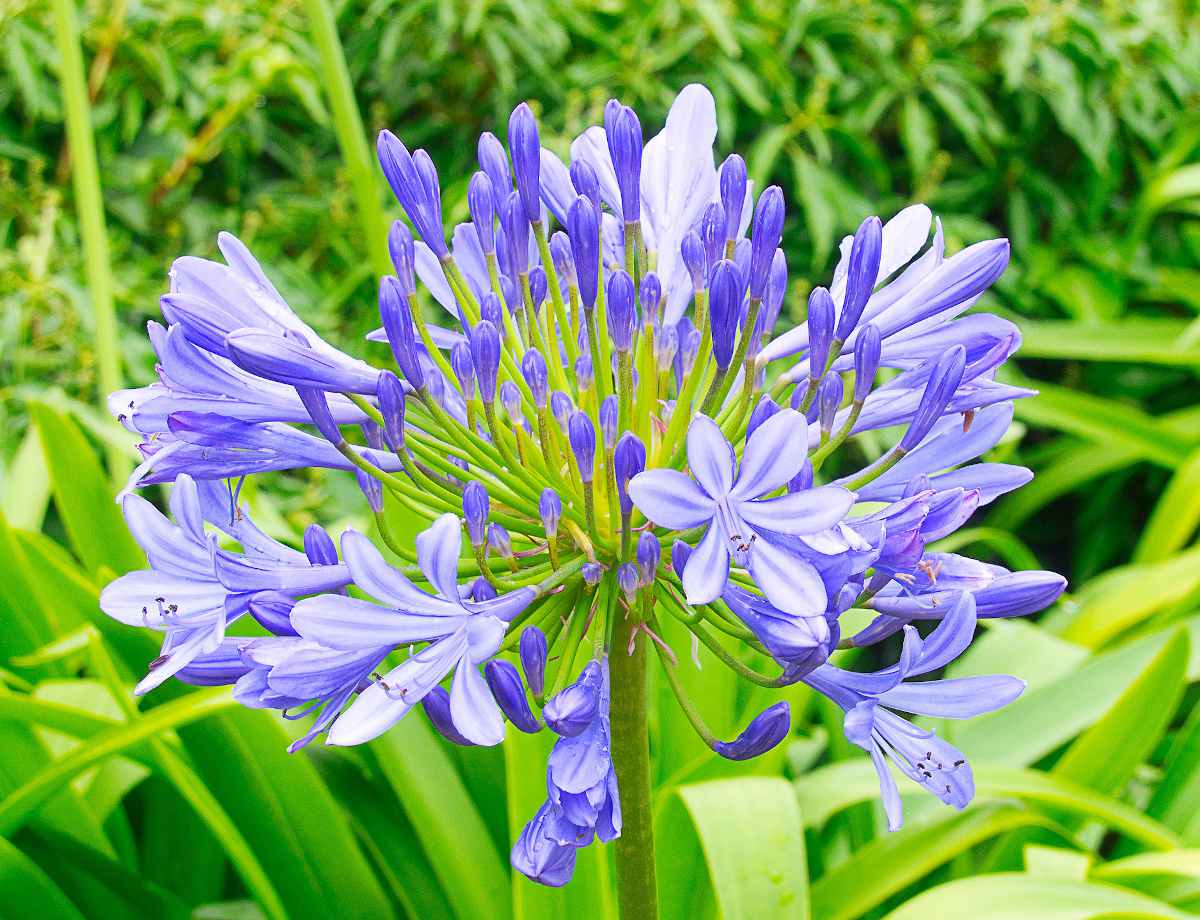 A number of lily of the Nile cultivars are available in blue, purple, and white. These South African natives grow like weeds in parts of the world that they thrive in, but this should not be an issue in a greenhouse. When you plant new plants, make sure you put them in a smaller sized pot, so the plants are more likely to bloom. Mature Agapanthus can tolerate a cool greenhouse, although young plants require temperatures of 50ºF or higher. The plants are drought tolerant and can dry out between waterings. Grow them in full sun.
Lollipop Flower – Pachystachys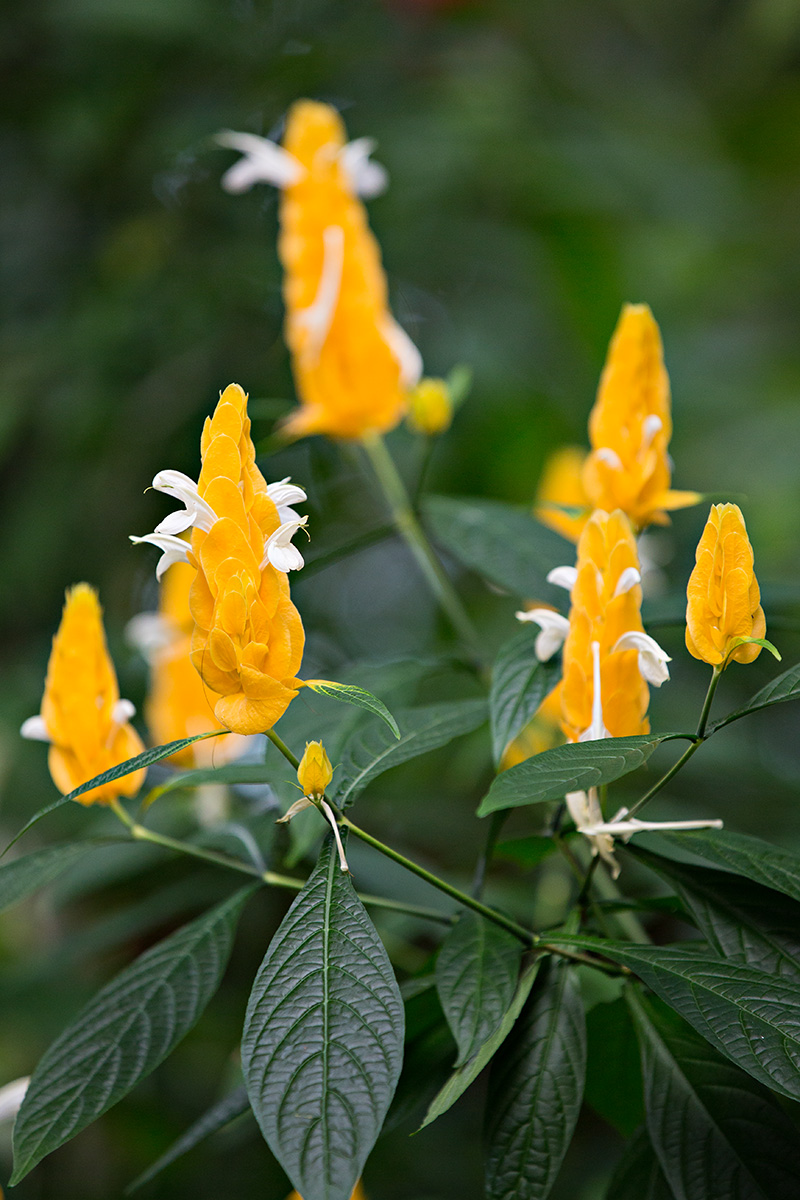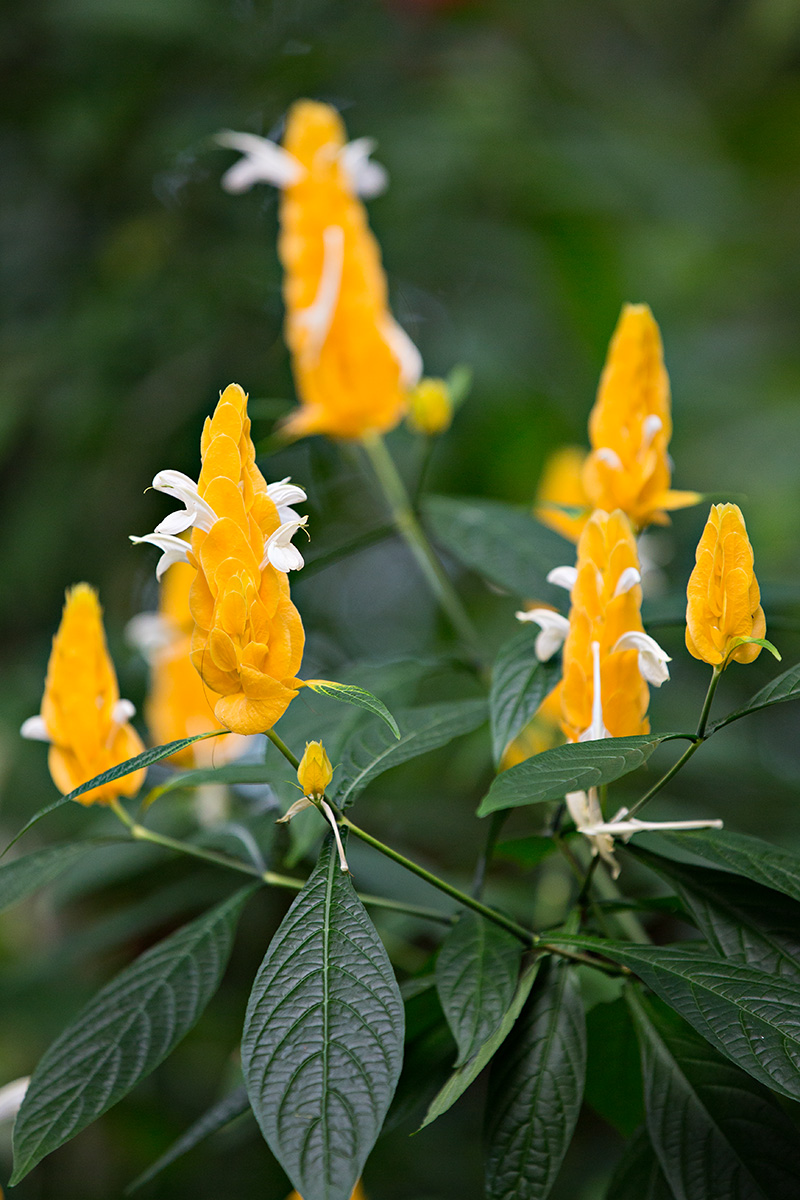 This tropical plant is grown for its large yellow bracts that bear white flowers. Lollipop flowers prefer high humidity and temperatures of 77ºF. Keep them moist in the summer while they are blooming but let them dry out some during the winter. Plants can grow 3-6 feet tall in the wild but are usually shorter when they are grown in containers. You can keep them smaller by pinching back the shoots if you wish.
Madagascar Jasmine – Stephanotis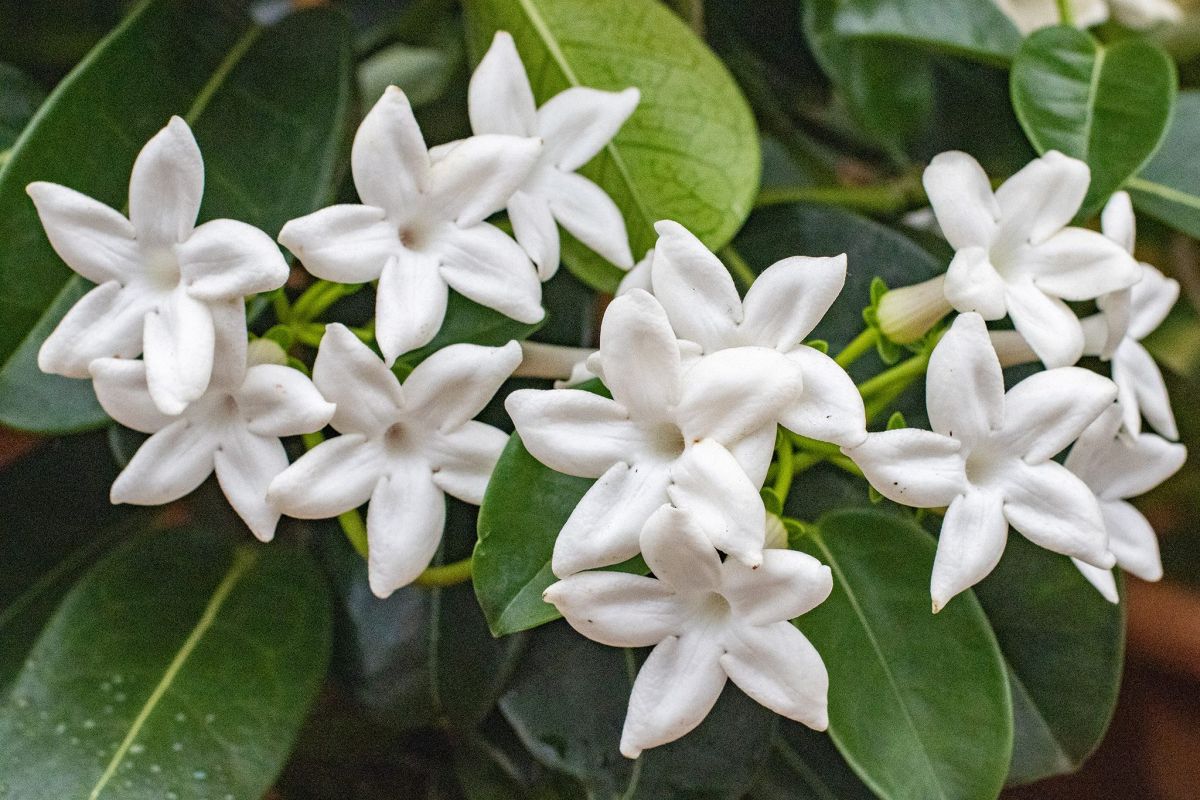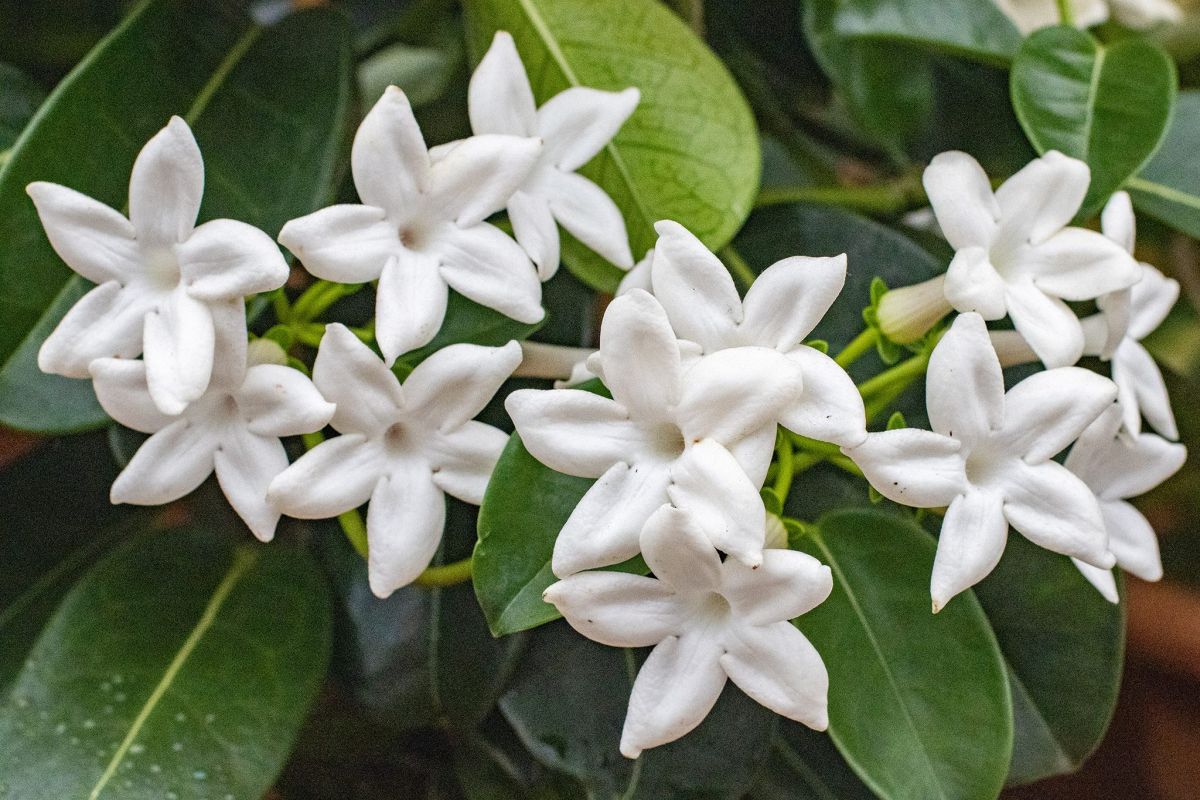 Another fragrant vine with white flowers that last so long that they are a favorite for corsages. Madagascar jasmine requires a warm greenhouse of 68-77ºF and should not be grown at less than 60ºF. It also requires high humidity, or it will not bloom. Provide twine or a trellis and grow it up the north side of your greenhouse. Even when not in bloom, this plant is attractive for its glossy leaves. It can grow vigorously, and you may need to prune it in the spring.
Malaysian Orchid – Medinilla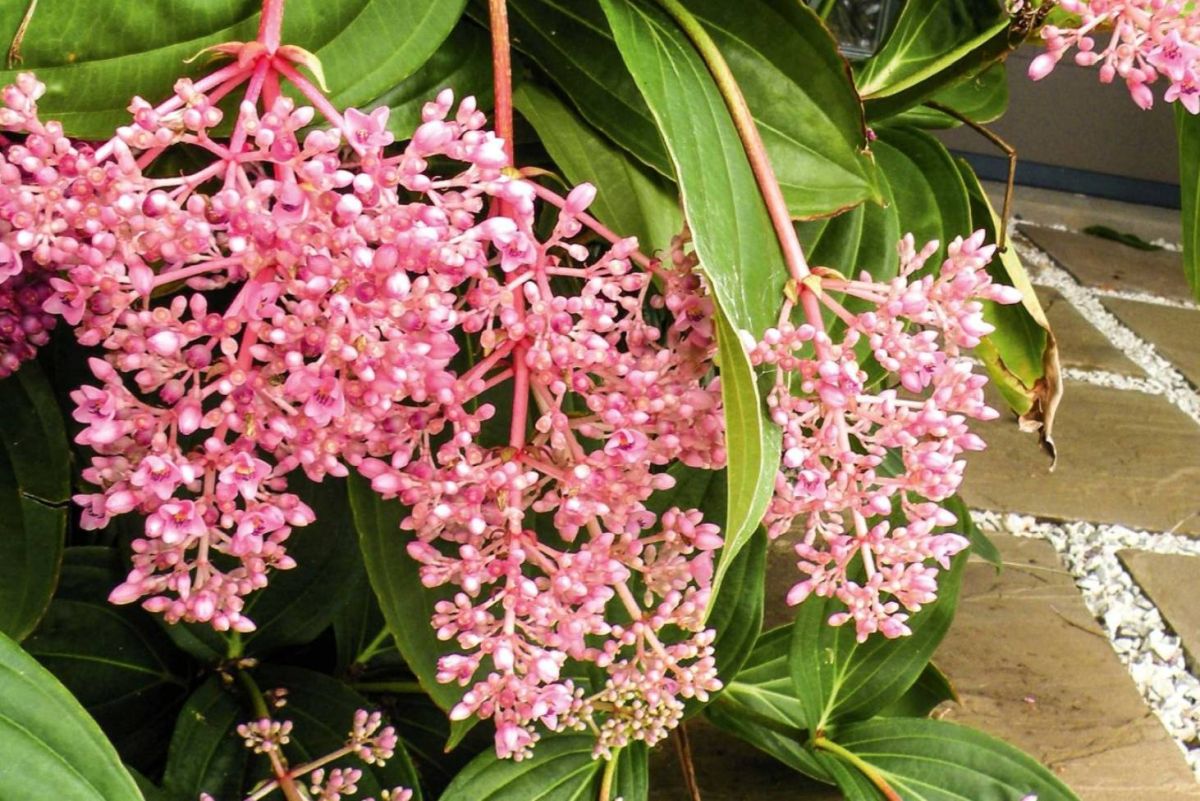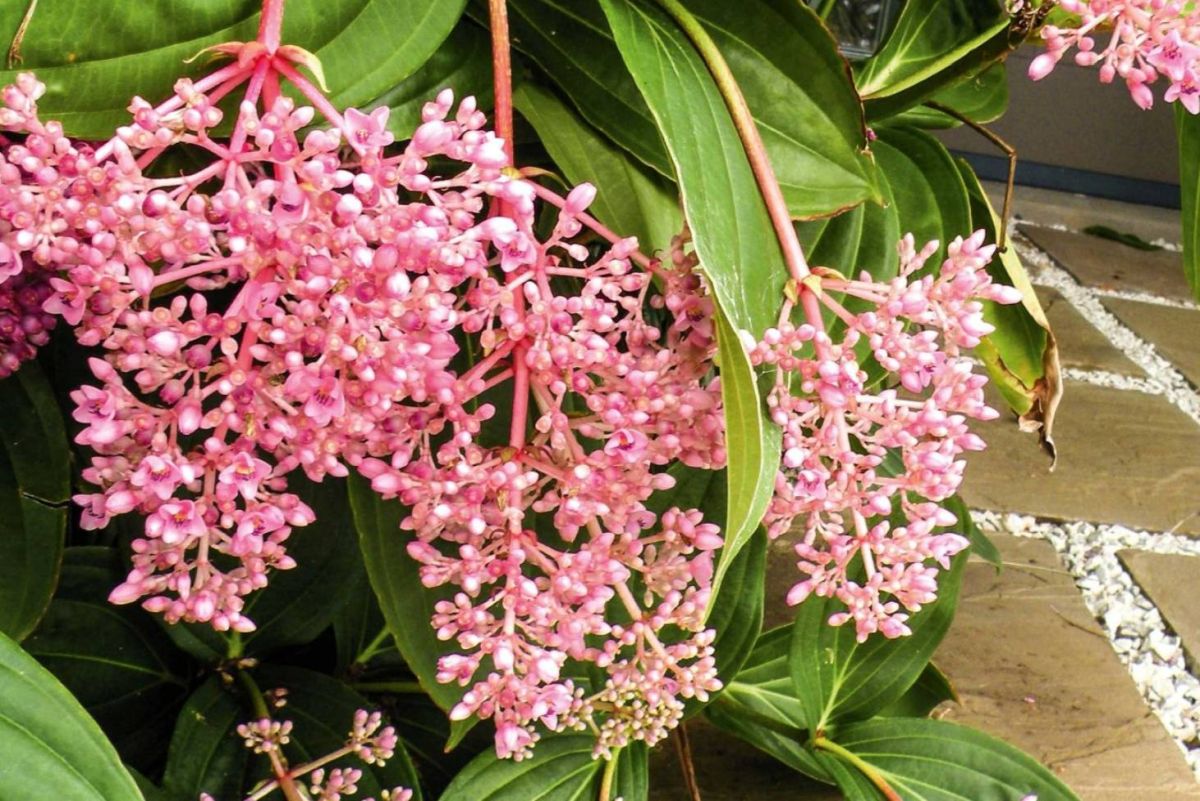 Although not in the orchid family, this plant has been compared to a "Rolls Royce" due to the beauty of its rose-pink flowers. The plant requires the tropical conditions of a greenhouse to grow well indoors. It grows best at 77ºF when the plants are misted frequently.
Night Blooming Jasmine – Cestrum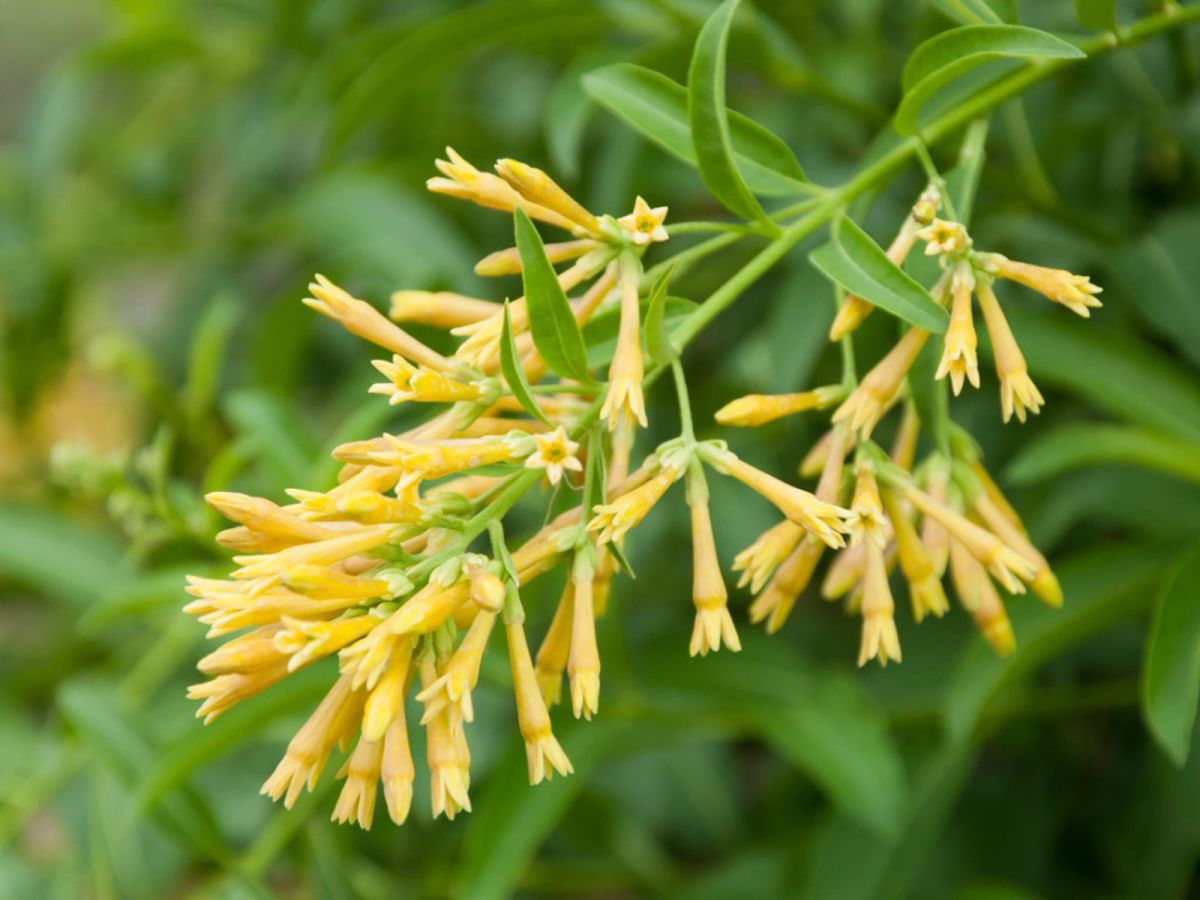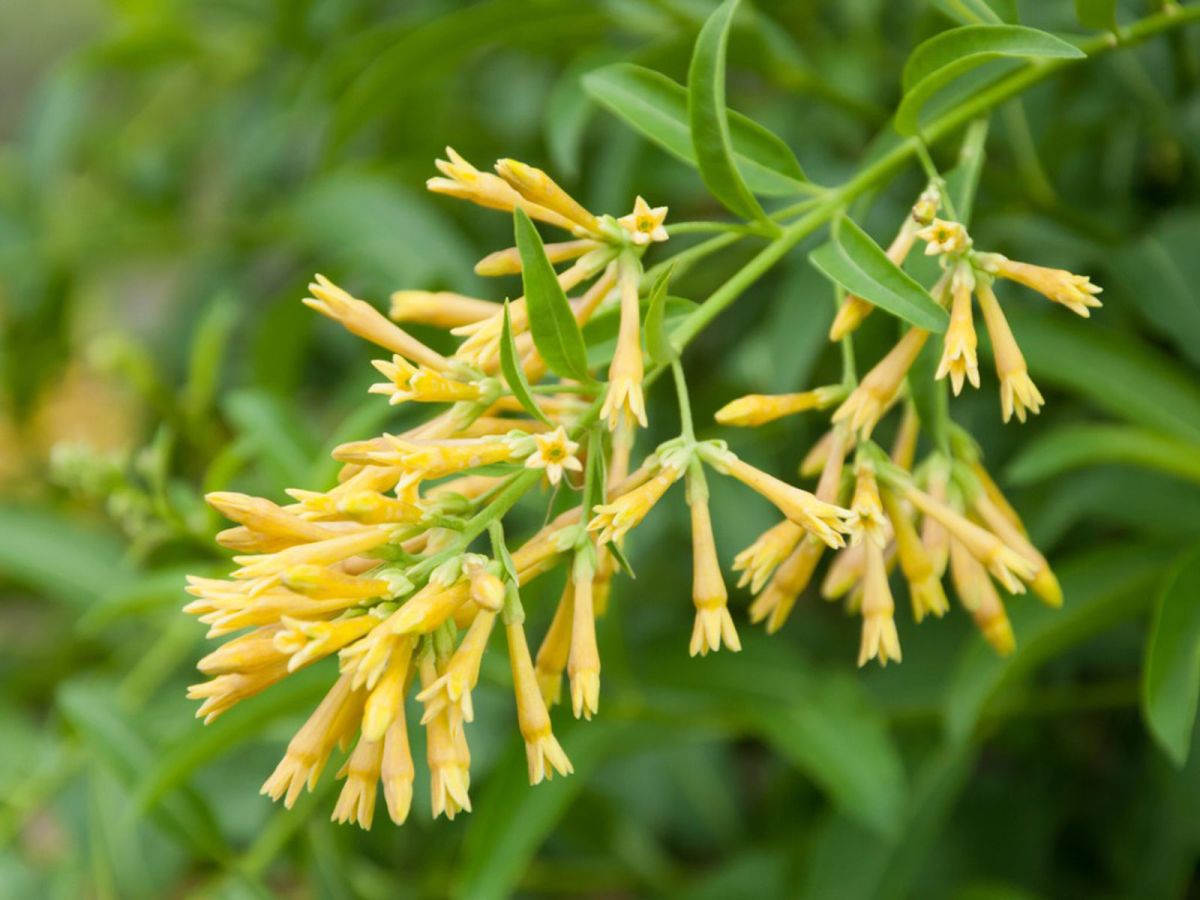 These rambling shrubs are showy with their pendulous sprays of flowers. While many species in this genus produce brightly colored flowers, those of night blooming jasmine (Cestrum nocturnum) are greenish-yellow but delightfully scented. These shrubs prefer a warm greenhouse of 71ºF and to be kept moist. Plants grown outside bloom in the summer, but those in greenhouses can be forced to bloom in the winter.
Oleander – Nerium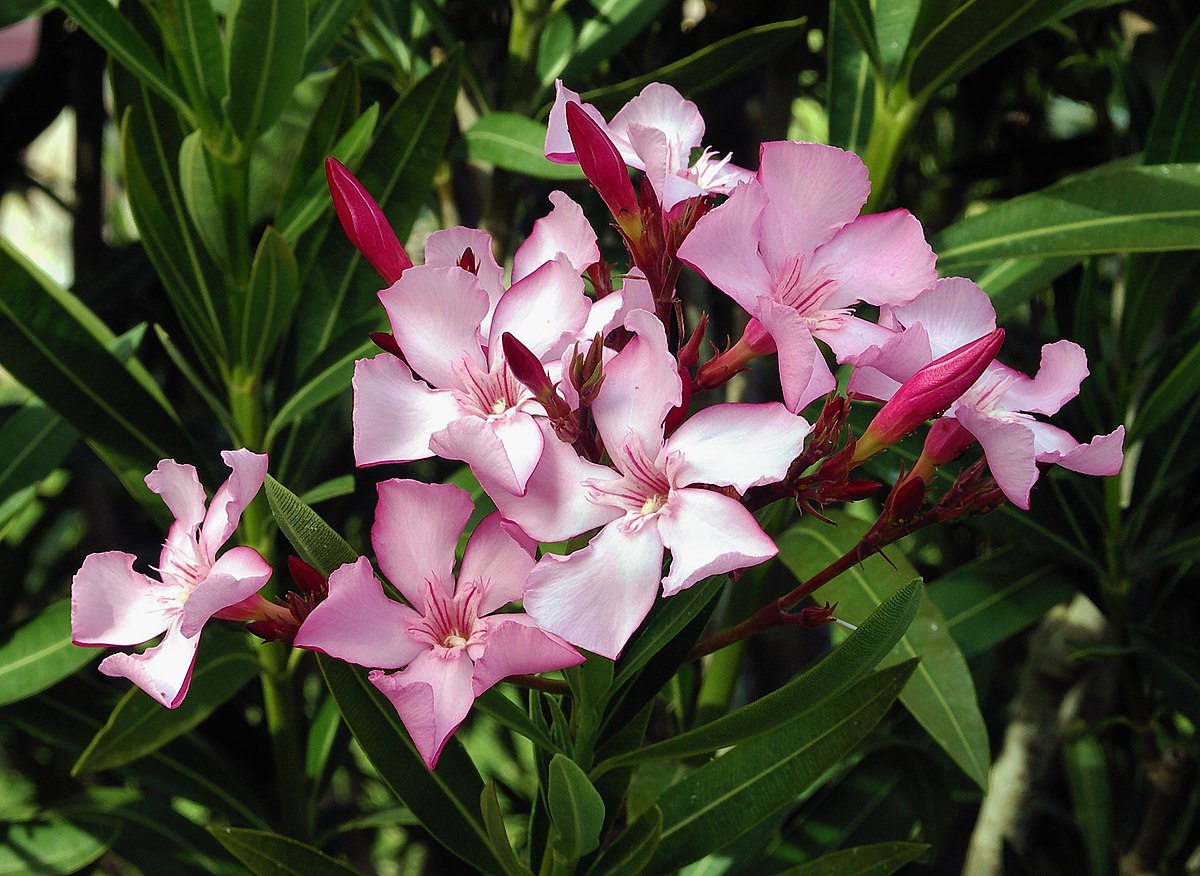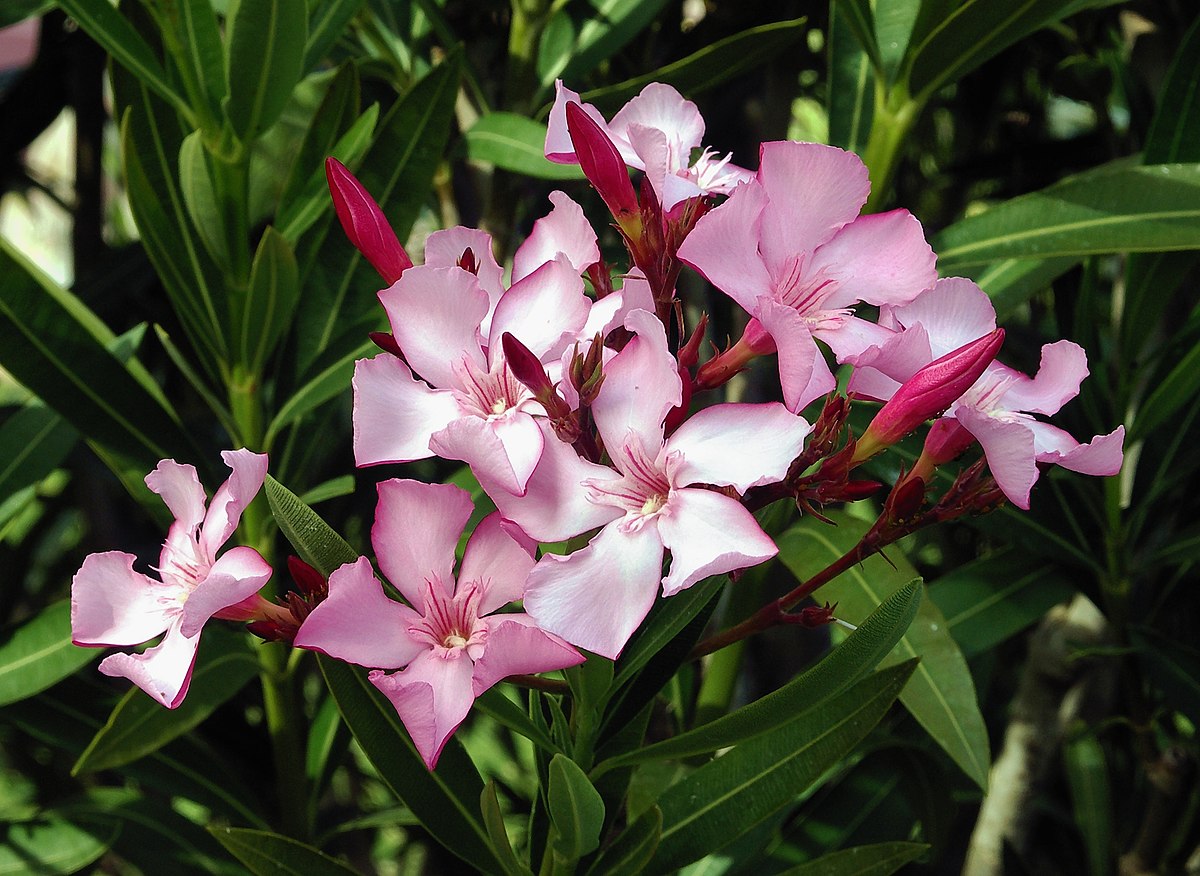 If you read a lot of murder mysteries, you will surely have heard of oleander – a beautiful plant that can be fatal if ingested. Widely grown in the Mediterranean, oleander is an excellent plant for greenhouses and can be kept outside during the summer. Its flowers range from pink and red to white or yellow depending on the species and cultivar. Keep the plants in full sun at 68ºF and water them regularly. After blooming, cut them back drastically, so they will keep their shape.
Orchid Cactus – Epiphyllum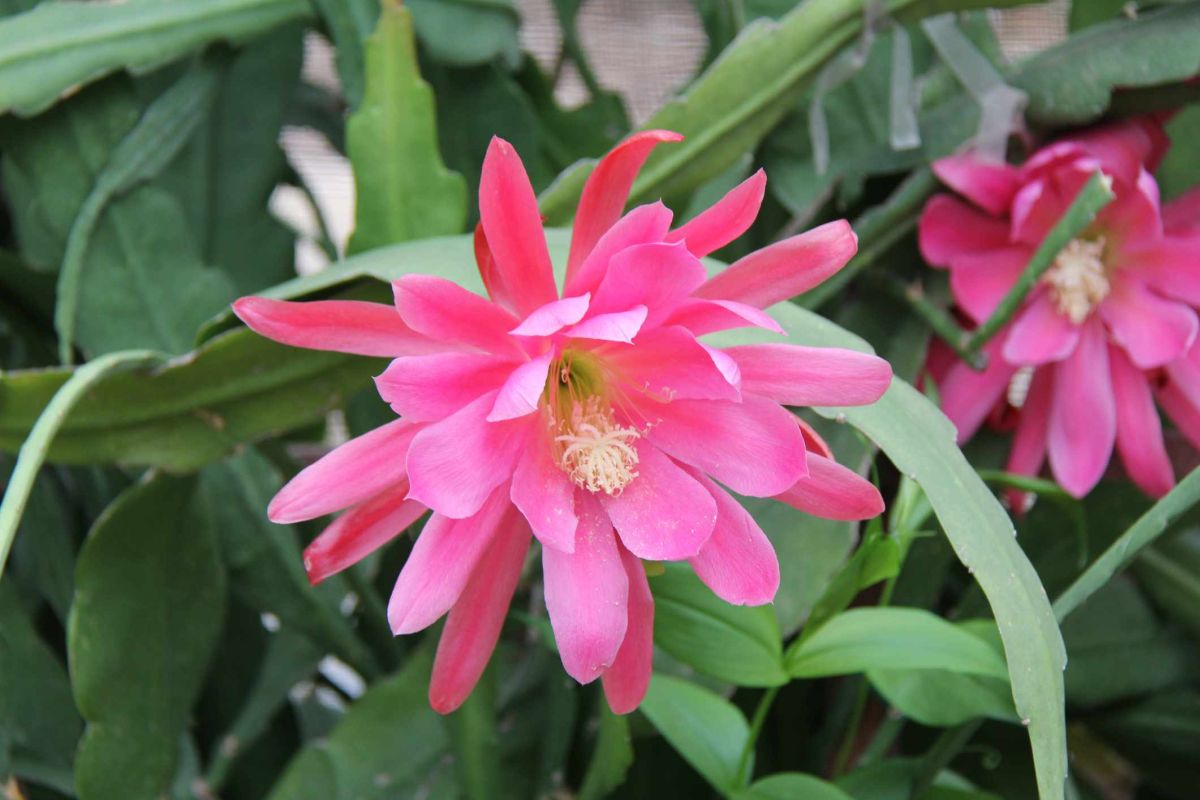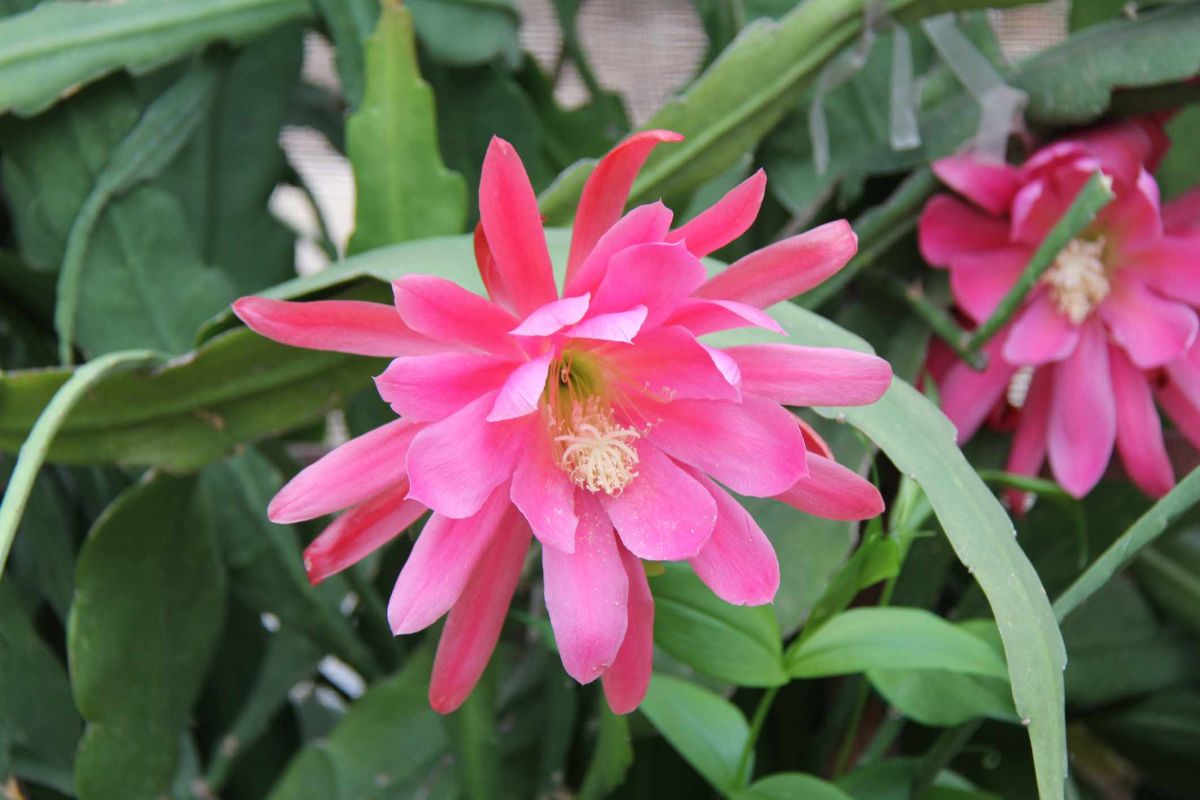 Unlike most cacti, the members of this genus live in tropical jungles and thrive in humid and damp conditions, as long as their soil drains well. Depending on the species, these cacti produce a variety of flower colors – from bright red to white. The flowers are spectacular and are about 5' across when they are open. Some species produce scented flowers. After they are done blooming, they should be kept dry and cool.
Orchid Tree – Bauhinia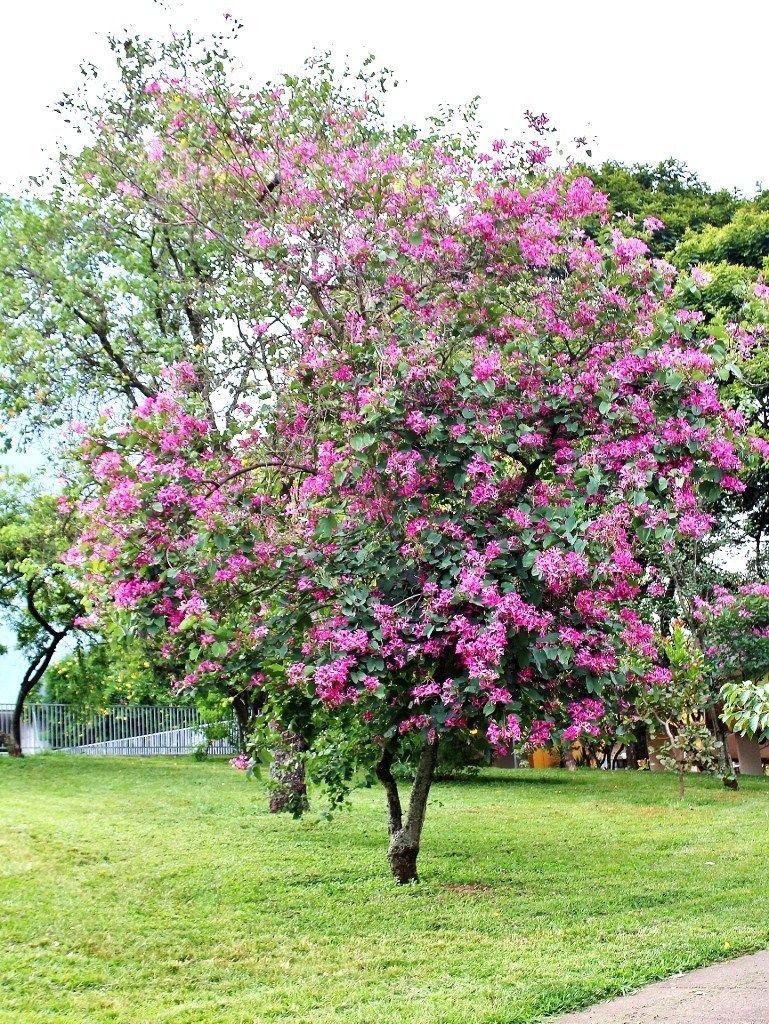 These stunningly gorgeous shrubs, trees, and vines produce delicate flowers that can be purple, white, or bright pink. The plants thrive under tropical conditions – plenty of light (sun or light shade) and temperatures of 77ºF. Orchid trees prefer to stay moist but can tolerate dry spells. They produce flowers from the late winter to the early summer.
Passion Flower – Passiflora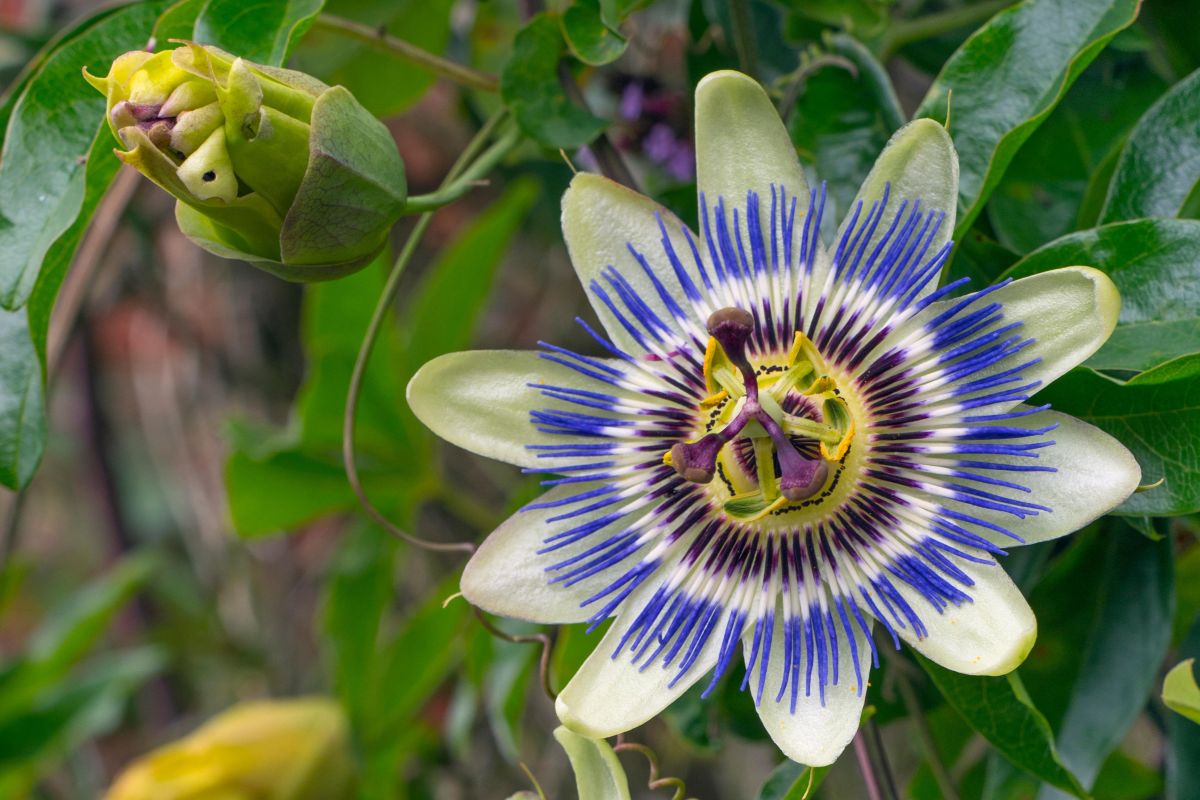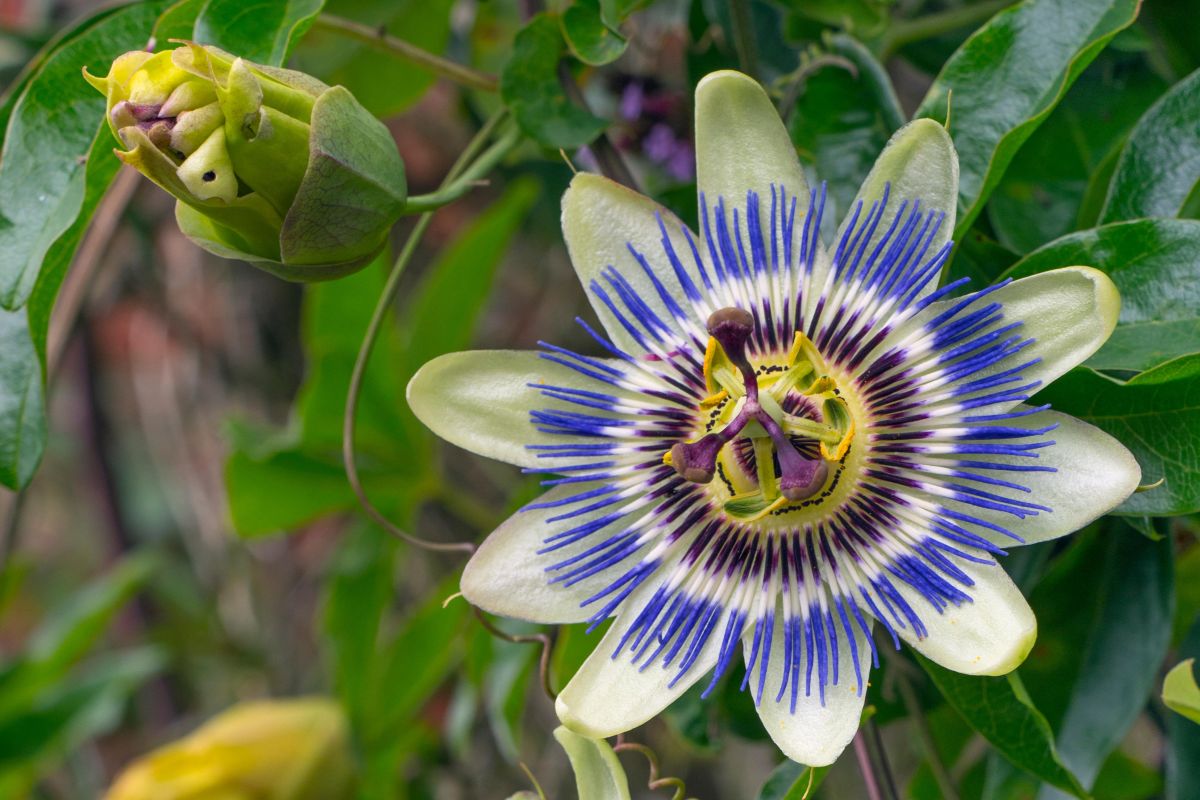 Grown for its stunning flowers that are available in a variety of colors, this vine is easily grown in a moderate to warm greenhouse at 55-65ºF. Ideally, passion flower plants should be grown in a large pot of 10-12". Make sure that soil drains well and never let it dry out fully. Shade lightly in the summer and grow in full sun the rest of the year.
Peruvian Lily – Alstroemeria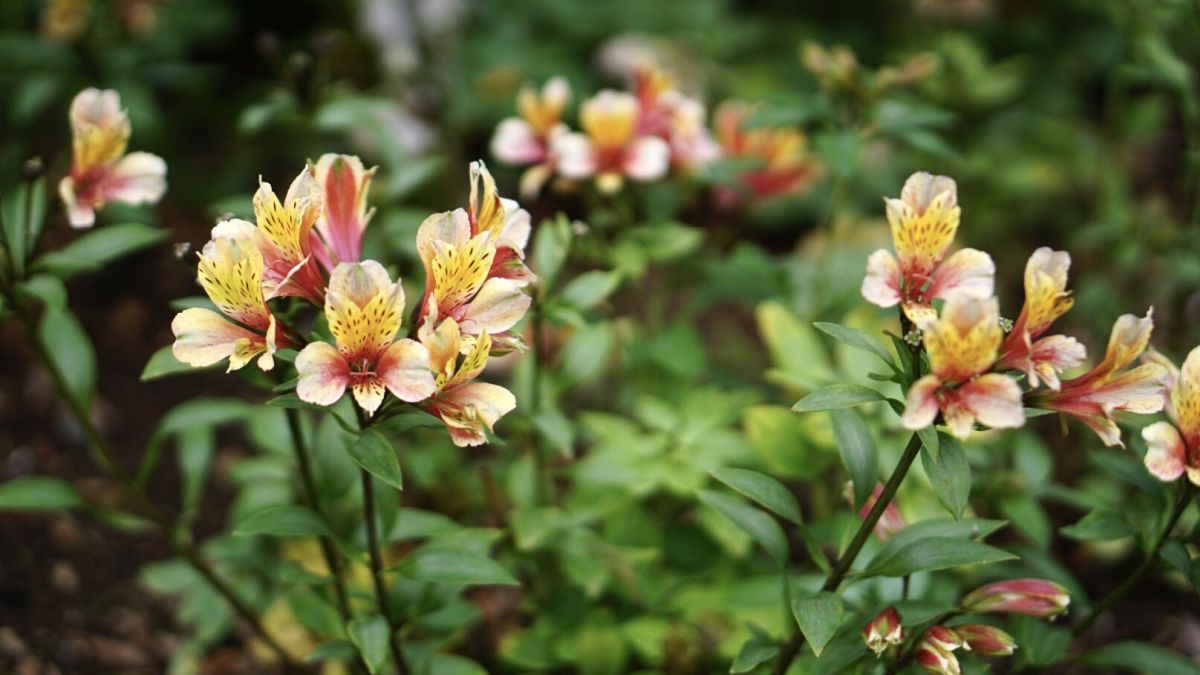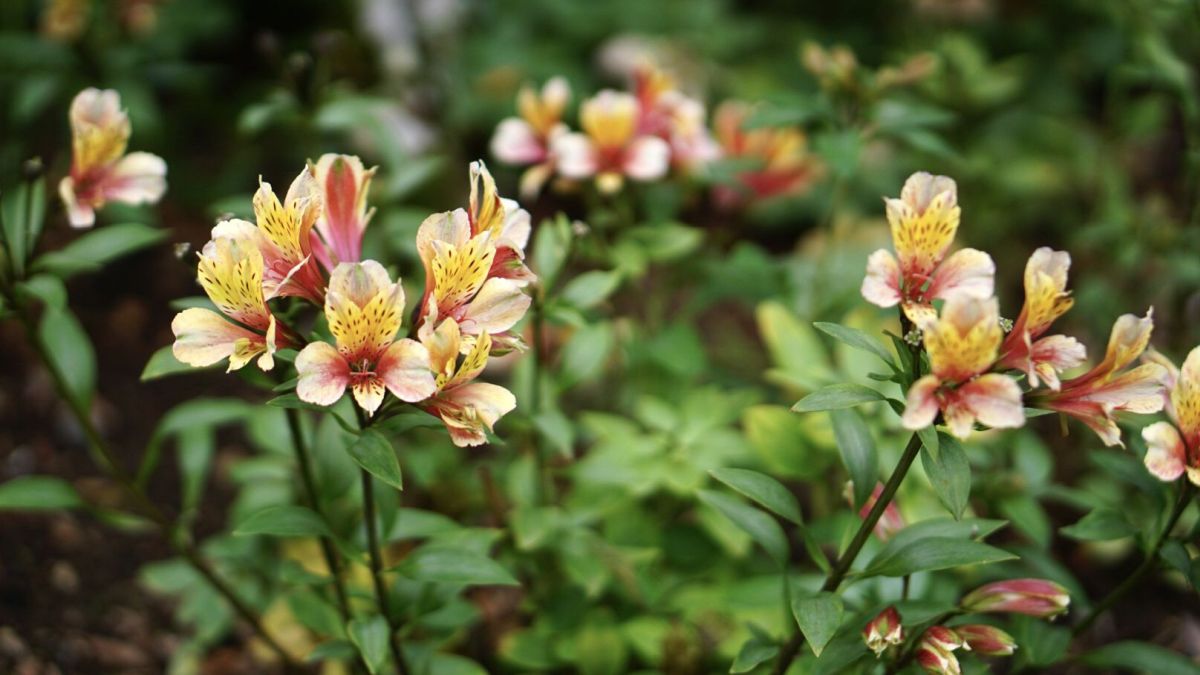 You are probably used to seeing these plants as cut flowers, but they tend to thrive when grown in a cool or warm greenhouse (50-60ºF). You can grow Peruvian lilies from bulbs. Water them infrequently when first planted but then water consistently until the leaves die back in the fall. Keep them on the dry side again. You will probably need to stake the plants to get the best view of these flowers.
Pitcher Plant – Nepenthes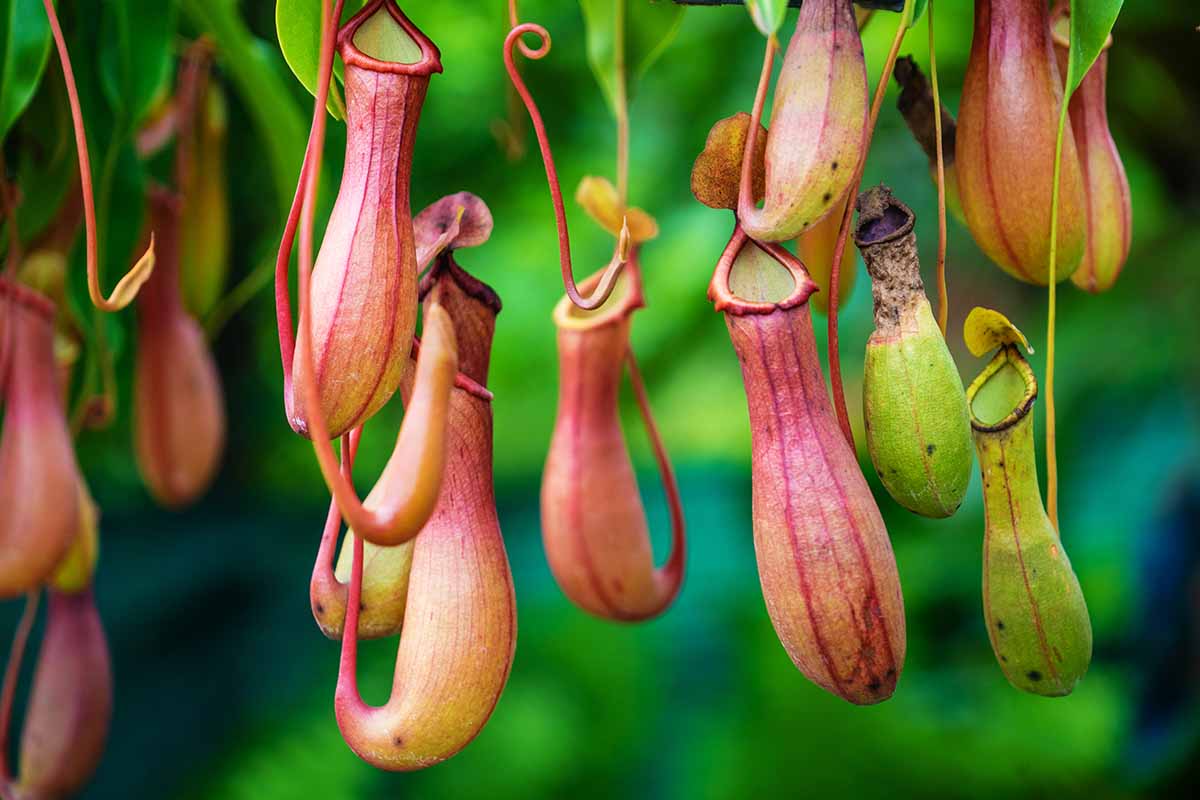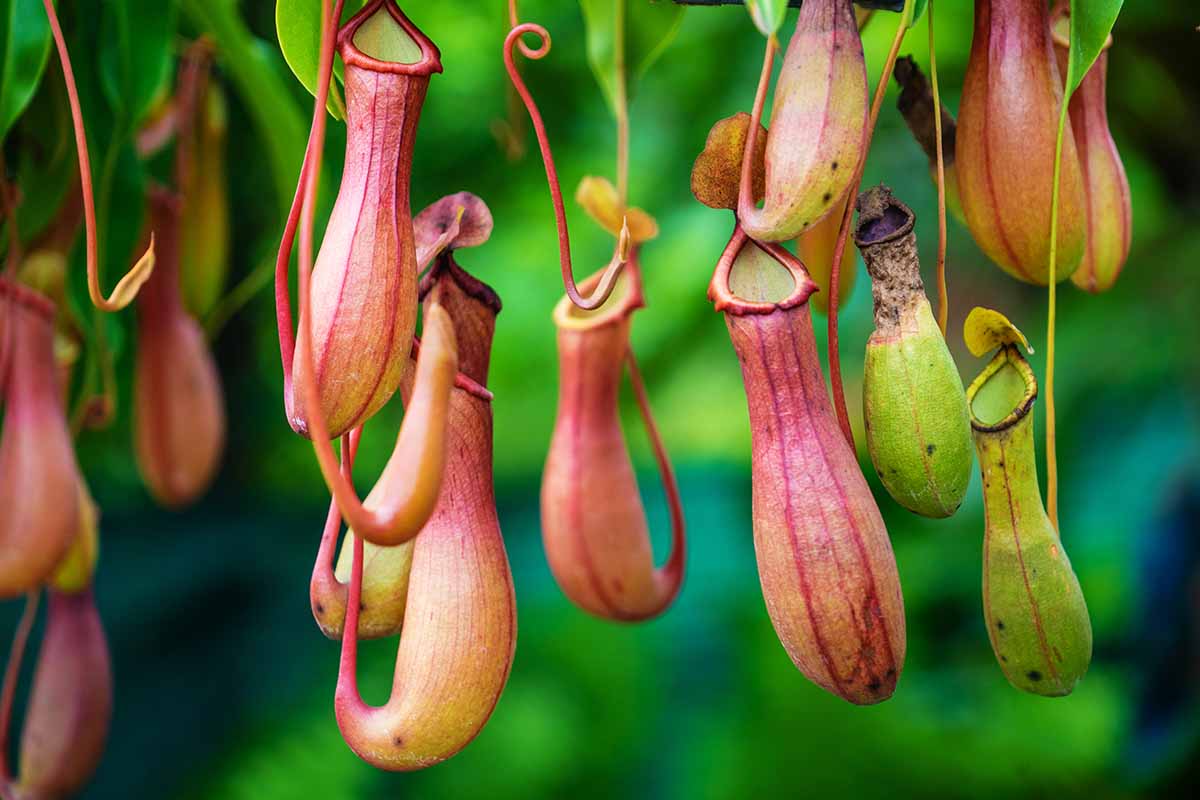 These are difficult plants to grow unless you can simulate a tropical rain forest, but their carnivorous nature and interesting appearance makes them worthwhile to try if you can provide partial shade, warm temperatures, and high humidity. Pitcher plants are epiphytes – they grow on other plants, so they will perform best in a hanging basket full of orchid mixture or two parts of peat mixed with sphagnum moss and a little bit of charcoal. Insects are drawn into their pitchers and then trapped in digestive juice when the lid shuts.
Princess Flower – Tibouchina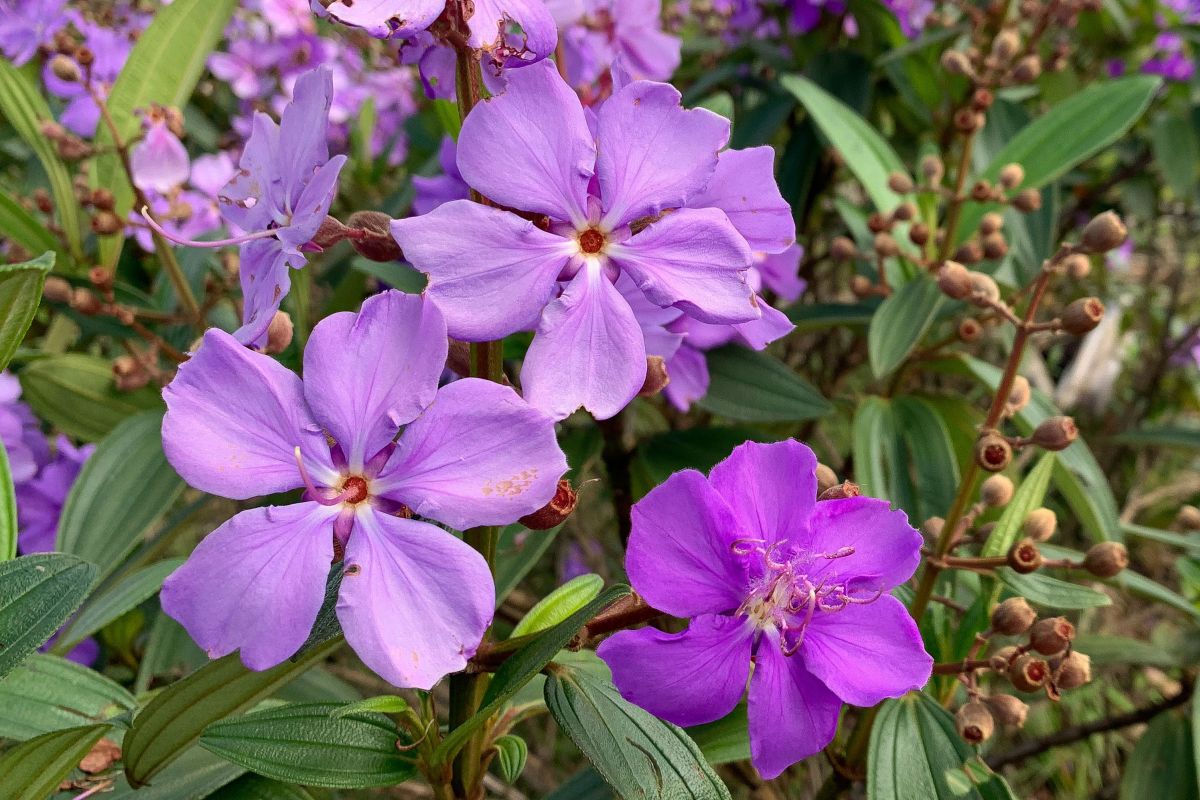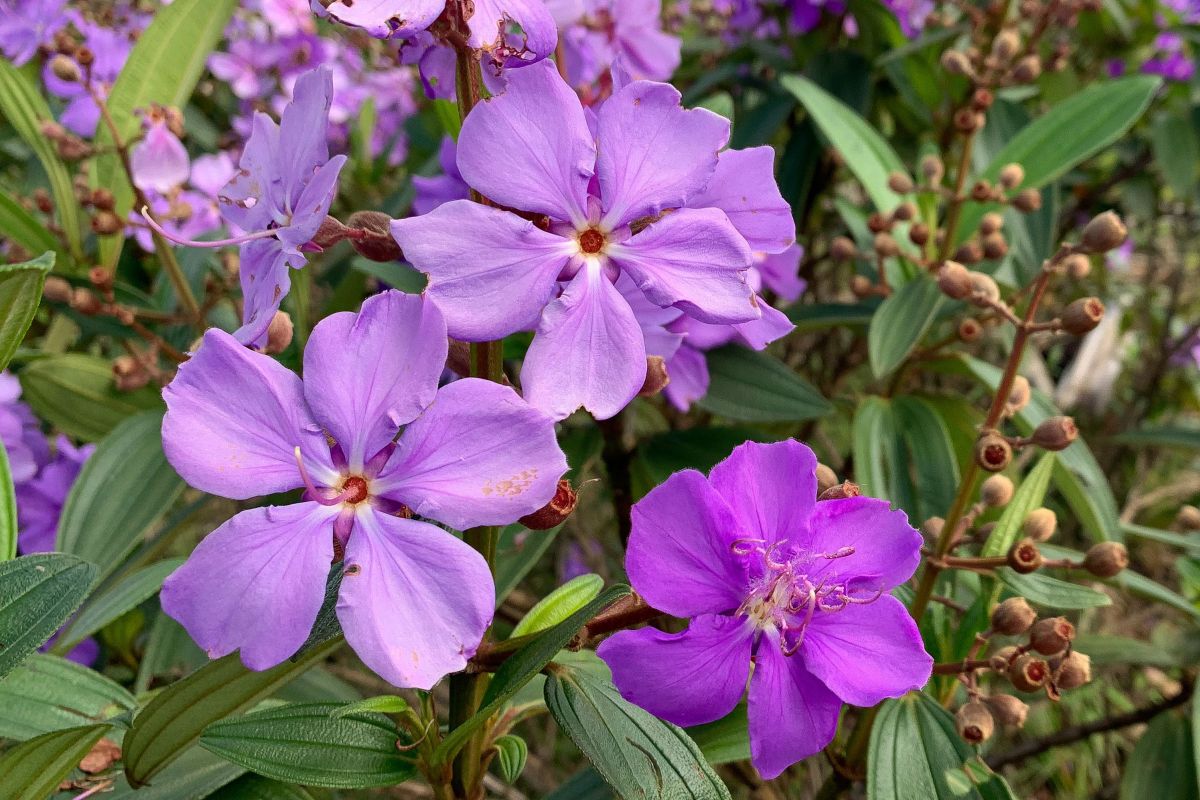 These regal plants produce purple flowers up to 5 inches across for about nine months. The flowers only last a day, but the plants produce a profusion of them in a warm greenhouse (77ºF). These plants prefer to be kept moist. Keep the plants in the sun through the fall and winter but shade them in the summer. Prune young plants when they have stopped flowering, and you can create a specimen plant that will be in its prime for several years. After that, propagate your plants from cuttings.
Sago Palm – Cycas revoluta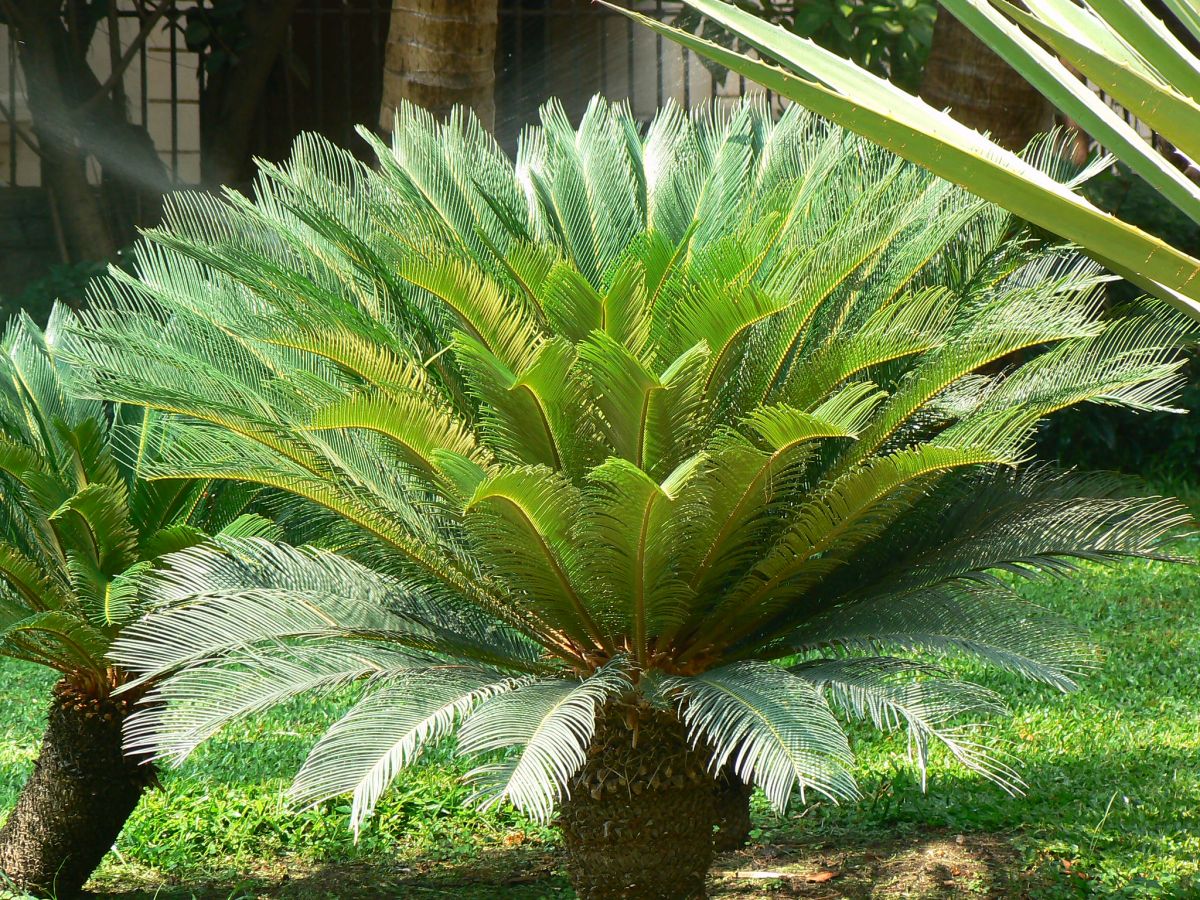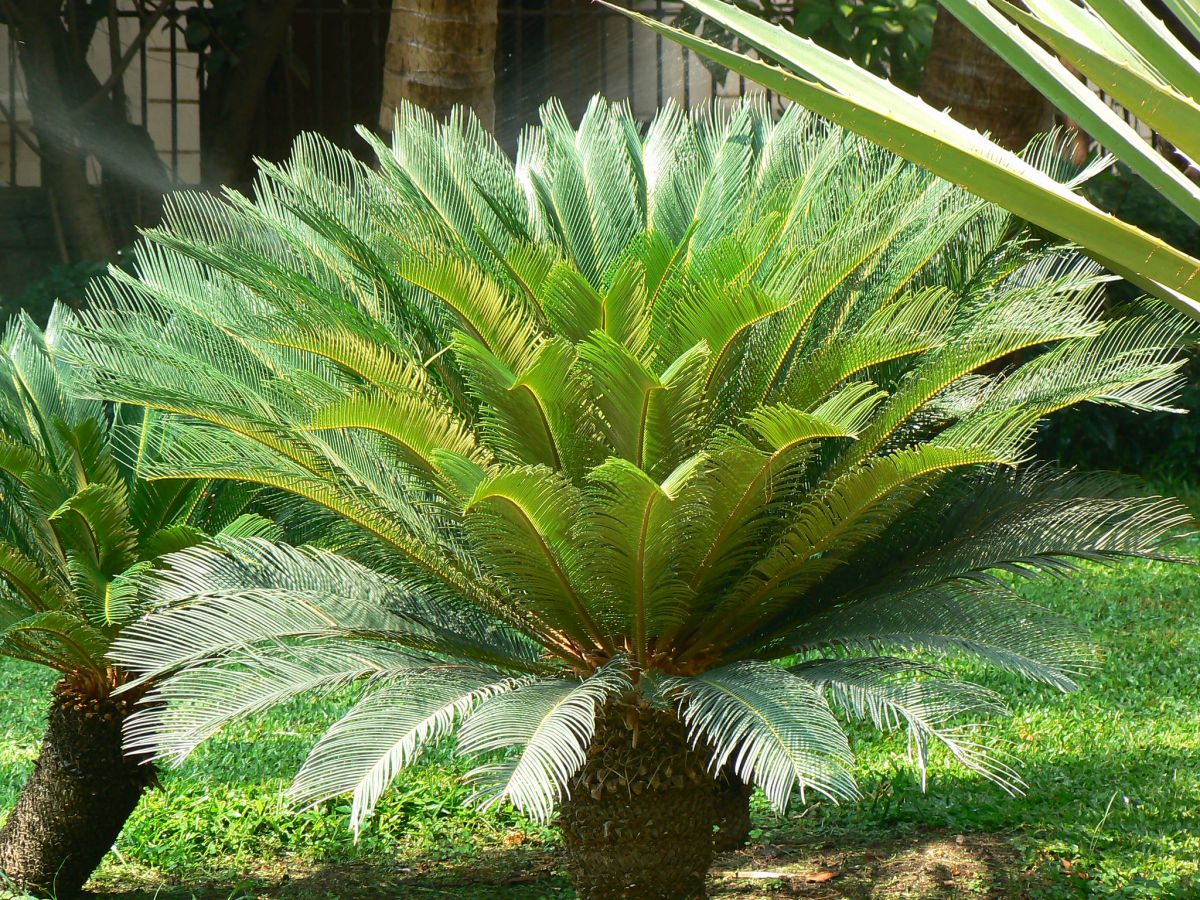 The ancestors of this plant date back to the time of the dinosaurs. The plants require a lot of water, but they rot readily if their roots stay too wet. The secret to successful growth is to plant them with good drainage. Sago palms grow slowly when they are in pots, although they can grow as high as 90 feet if grown in the ground in a temperate garden. The plants are tolerant of a range of temperatures, and greenhouse specimens should be placed outdoors out of the direct sun during the summer.
Society Garlic – Tulbaghia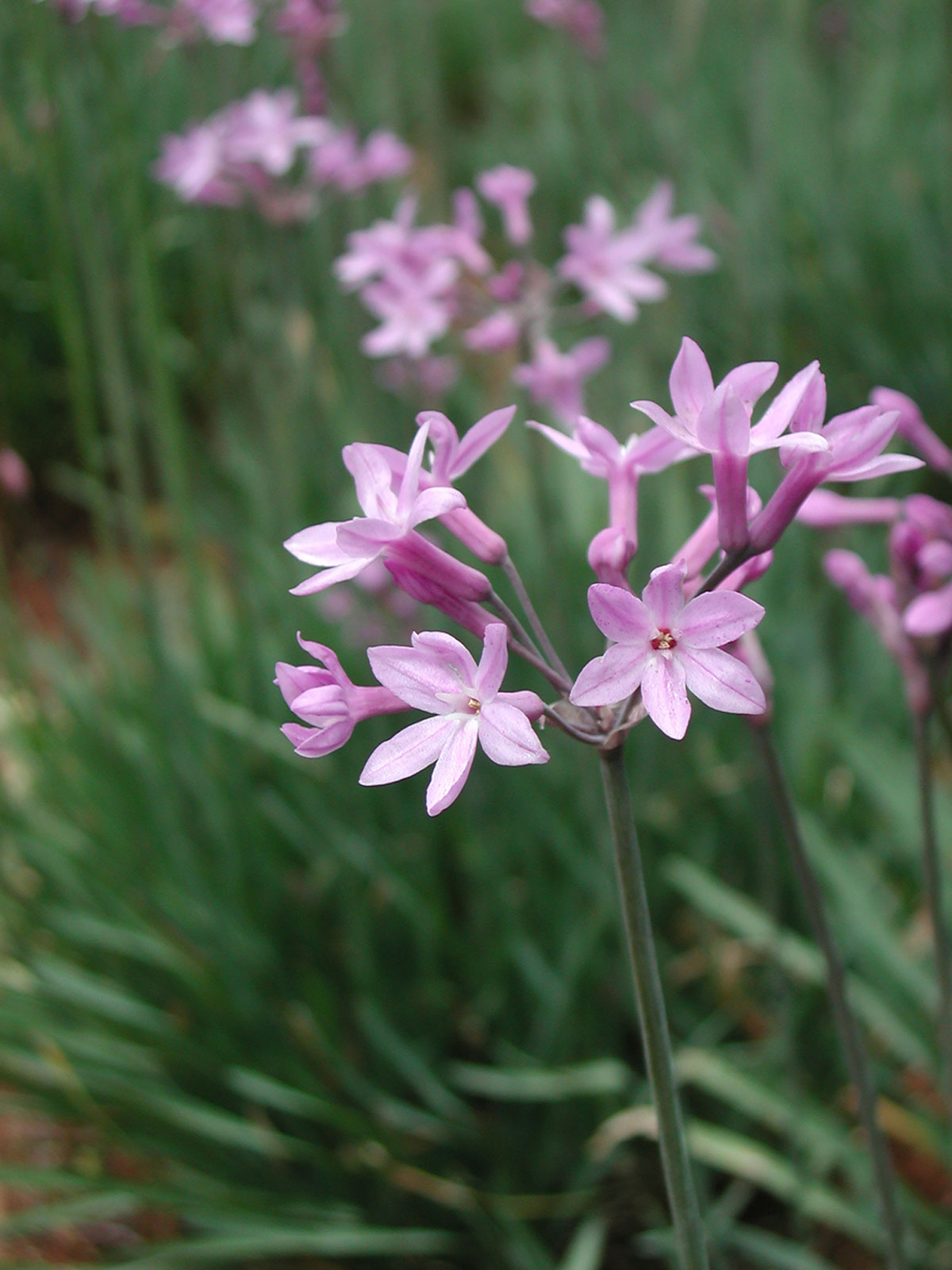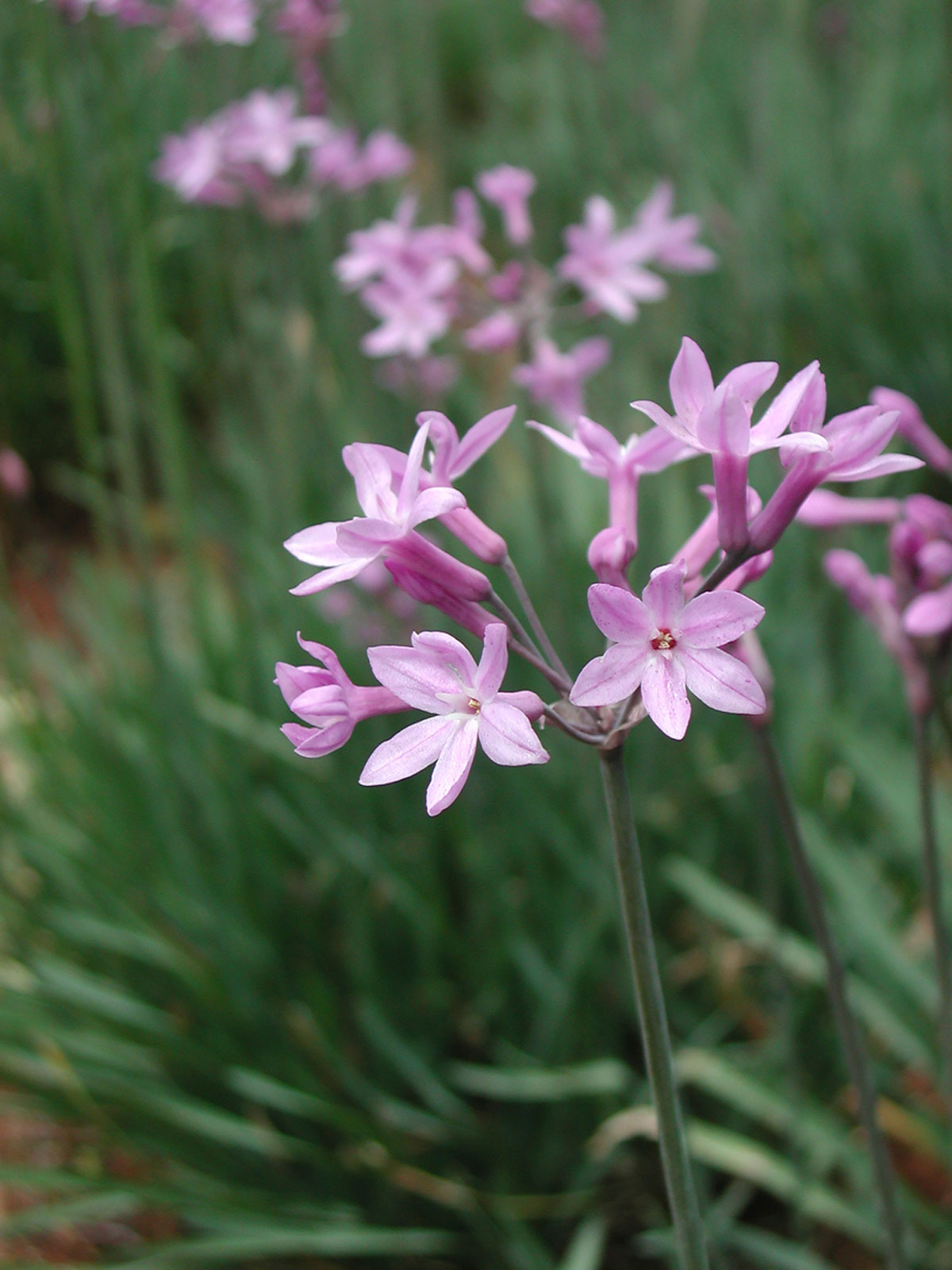 This plant gets its name from the combination of its lovely lavender flowers and the garlic smell it gives off if you bump it. Society garlic prefers cooler conditions such as 45ºF. However, it is grown outside in climates that get hot, so these plants are highly adaptable. They grow best in sandy loam with steady water. You should give the plants a short rest during the winter.
Spider Lily – Hymenocallis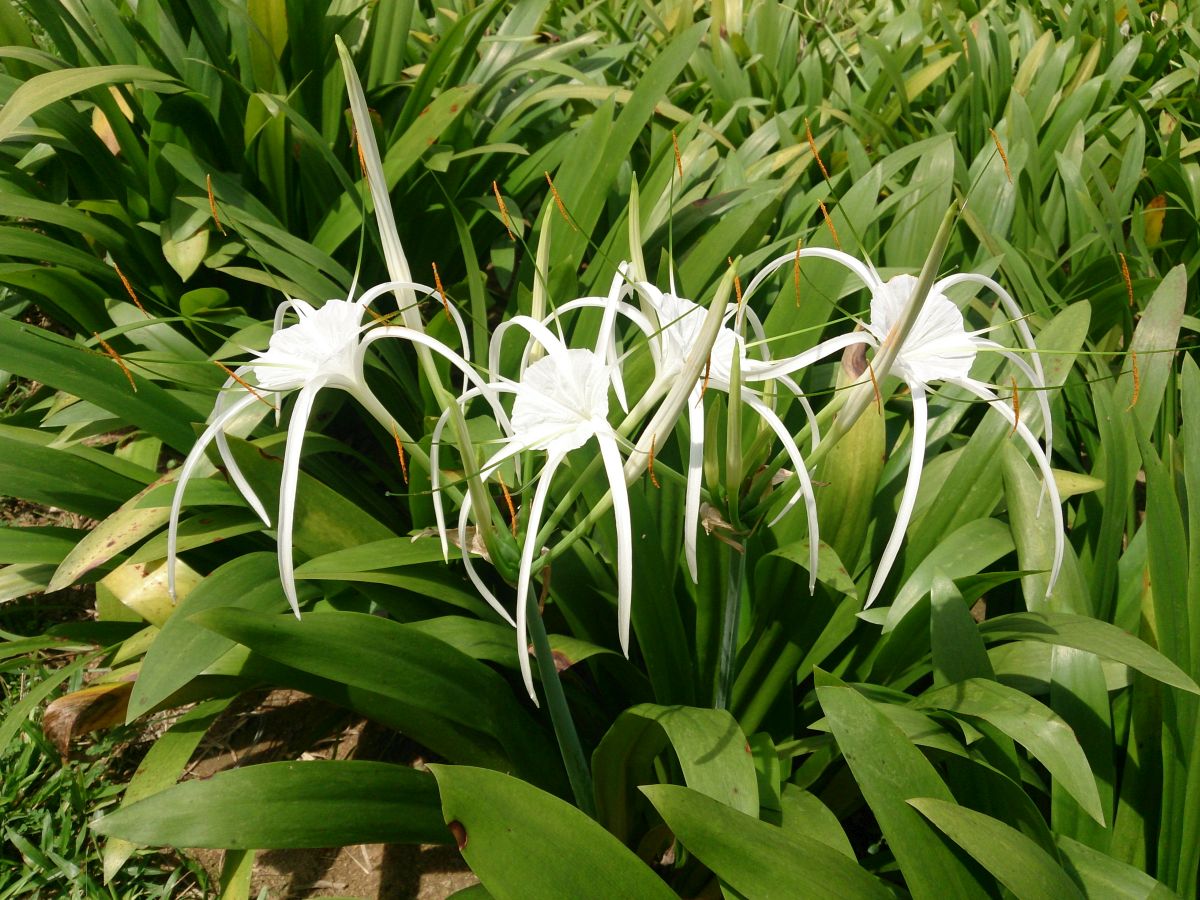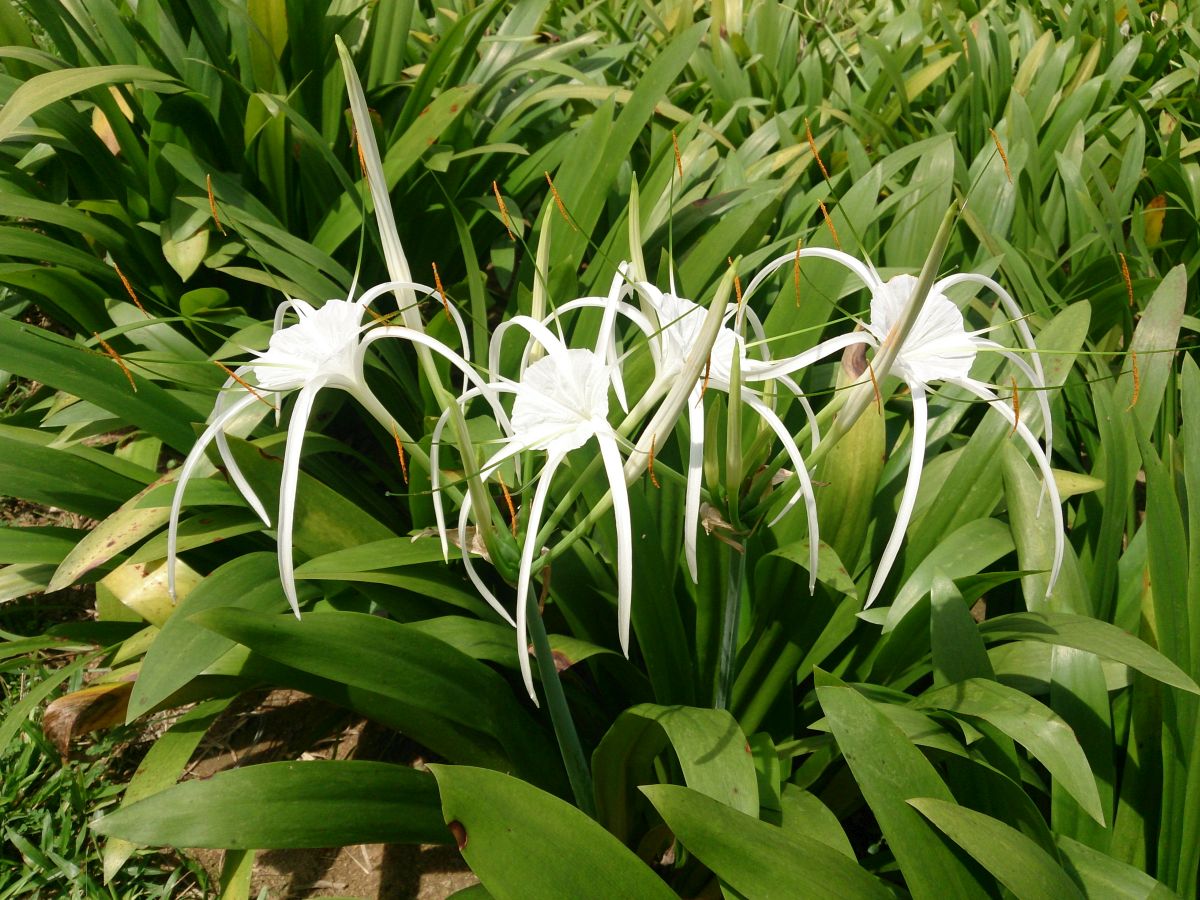 Another member of the Amaryllis family, this bulb is known for its fragrant white flowers that grow on one foot stalks. These plants prefer a sunny 77ºF greenhouse and should not be grown colder than this. They prefer an acidic soil and a period of rest after the leaves have matured. Let them rest over the winter, and then repot and water them in February. Plant the bulbs so that their necks are above the surface of the soil.
Star Jasmine – Trachelospermum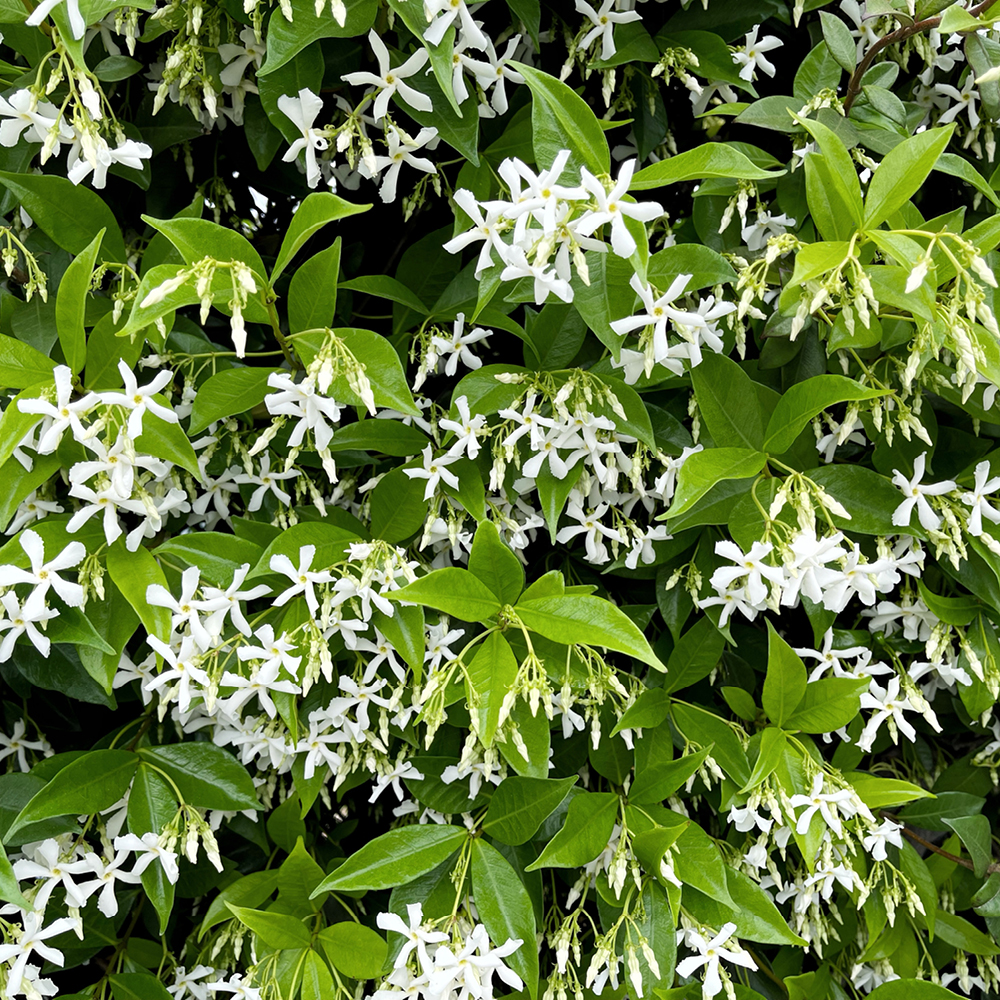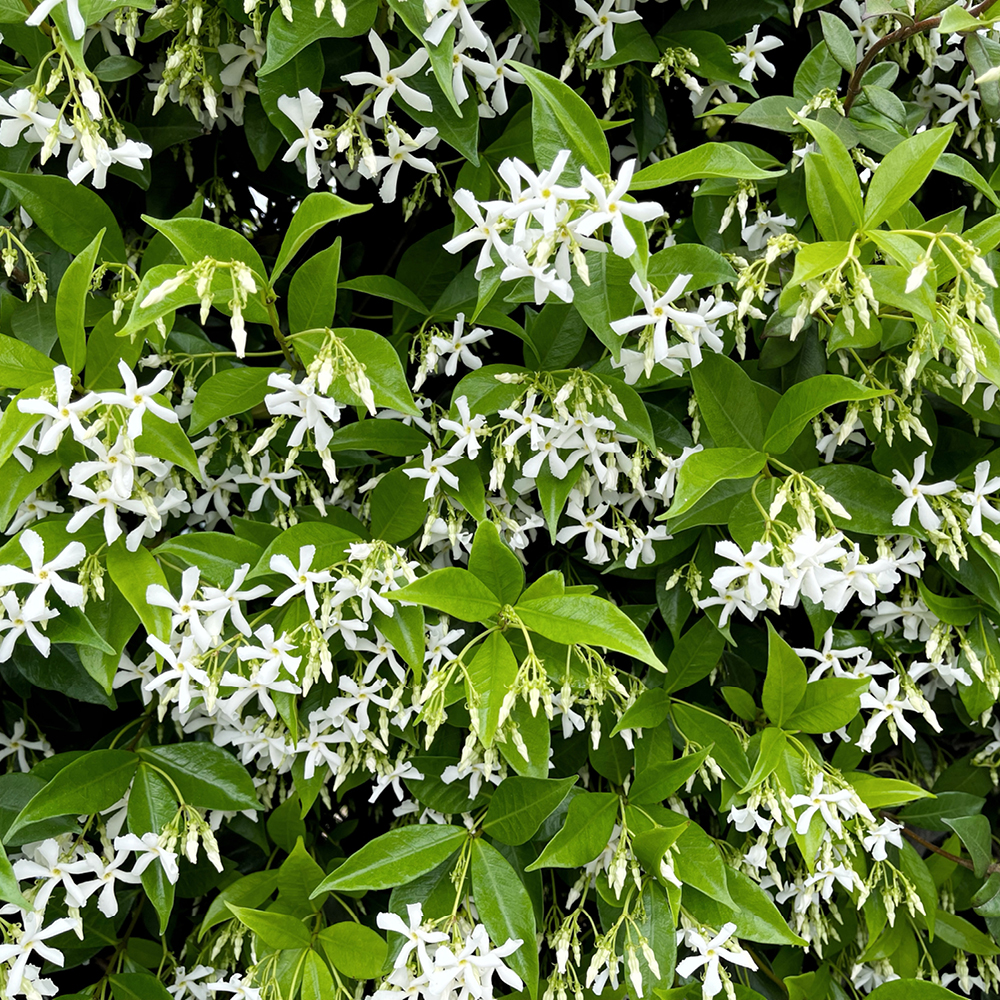 This type of jasmine produces fragrant white or yellow flowers and is well suited to beginning gardeners. It blooms profusely in the early spring and then intermittently throughout the summer when grown in a cool greenhouse of 40-50ºF. Plant in soil that drains well, and keep the plants moderately moist at all times.
Swiss Cheese Plant – Monstera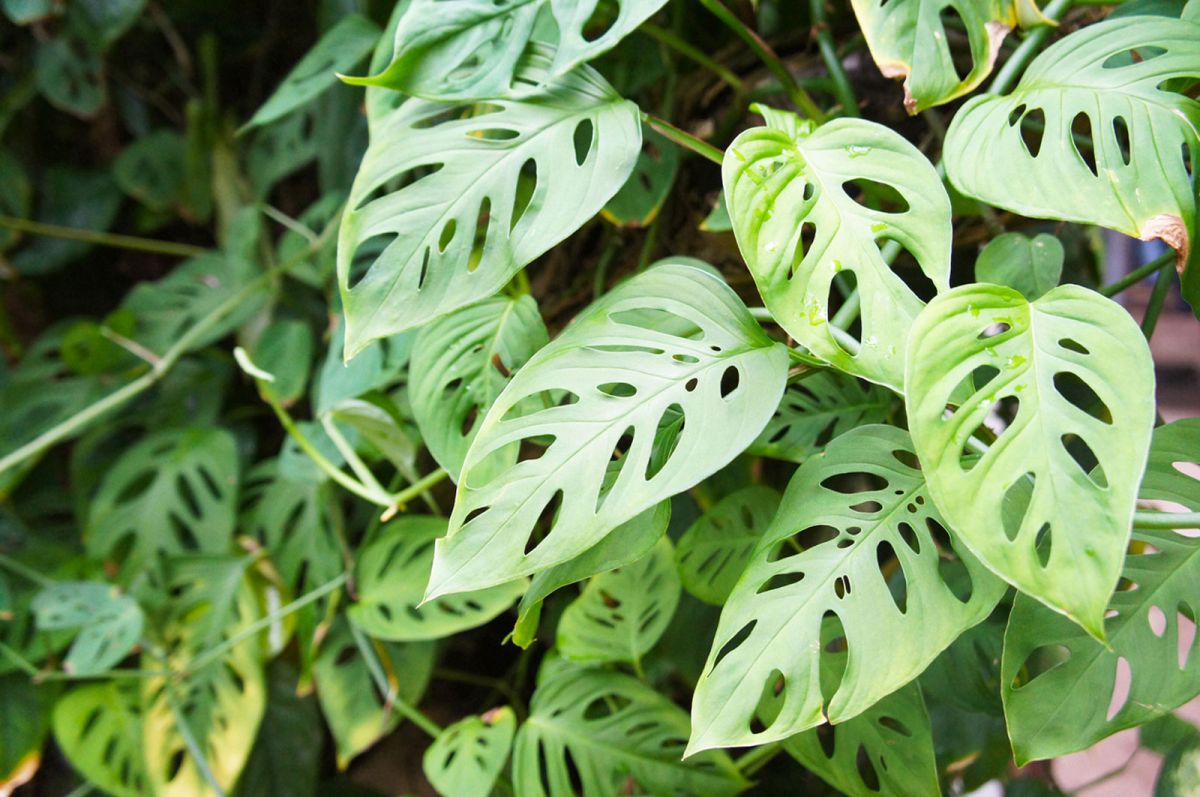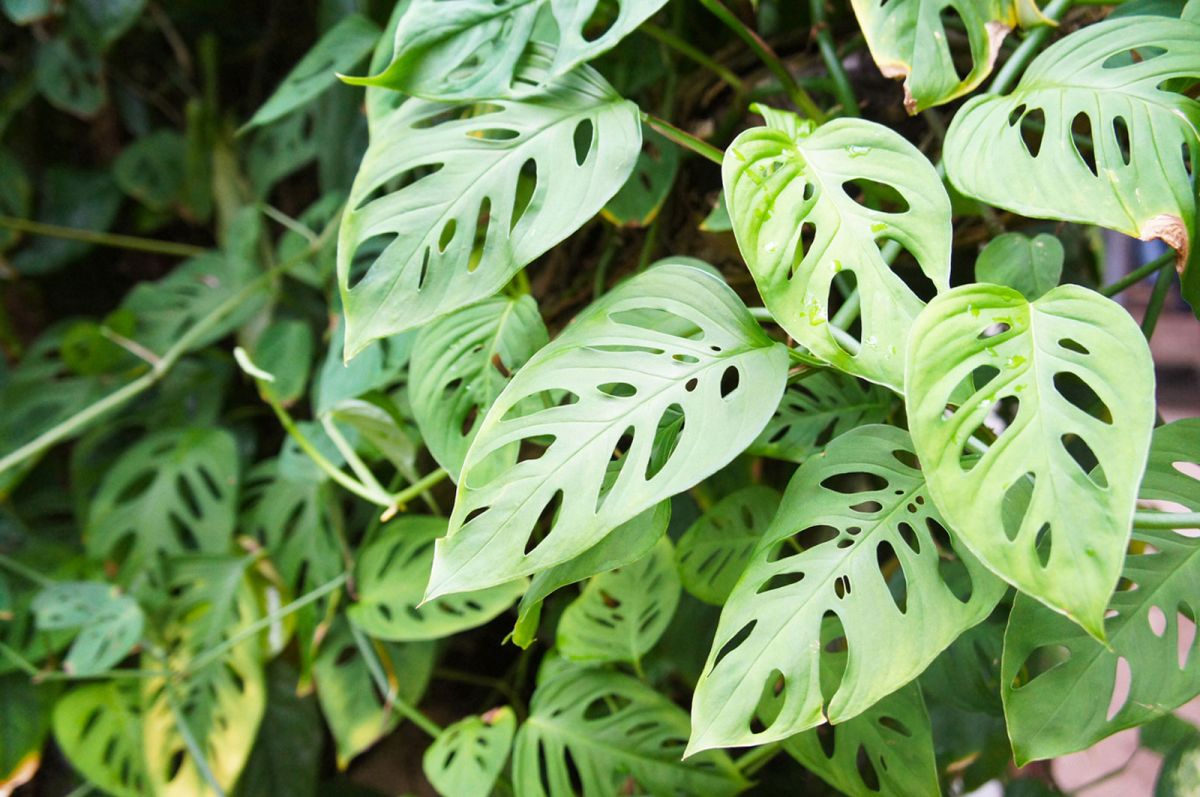 This climbing plant is known for its striking foliage, which is large, shiny, and dark green. It grows best in part shade in a 68ºF greenhouse. Swiss cheese plants will grow aerial roots that should not be cut off. Train them into the pot or a surrounding dish. Keep the plants moist, but do not overwater them, or the tips of the leaves could turn yellow.
Walking Iris – Neomarica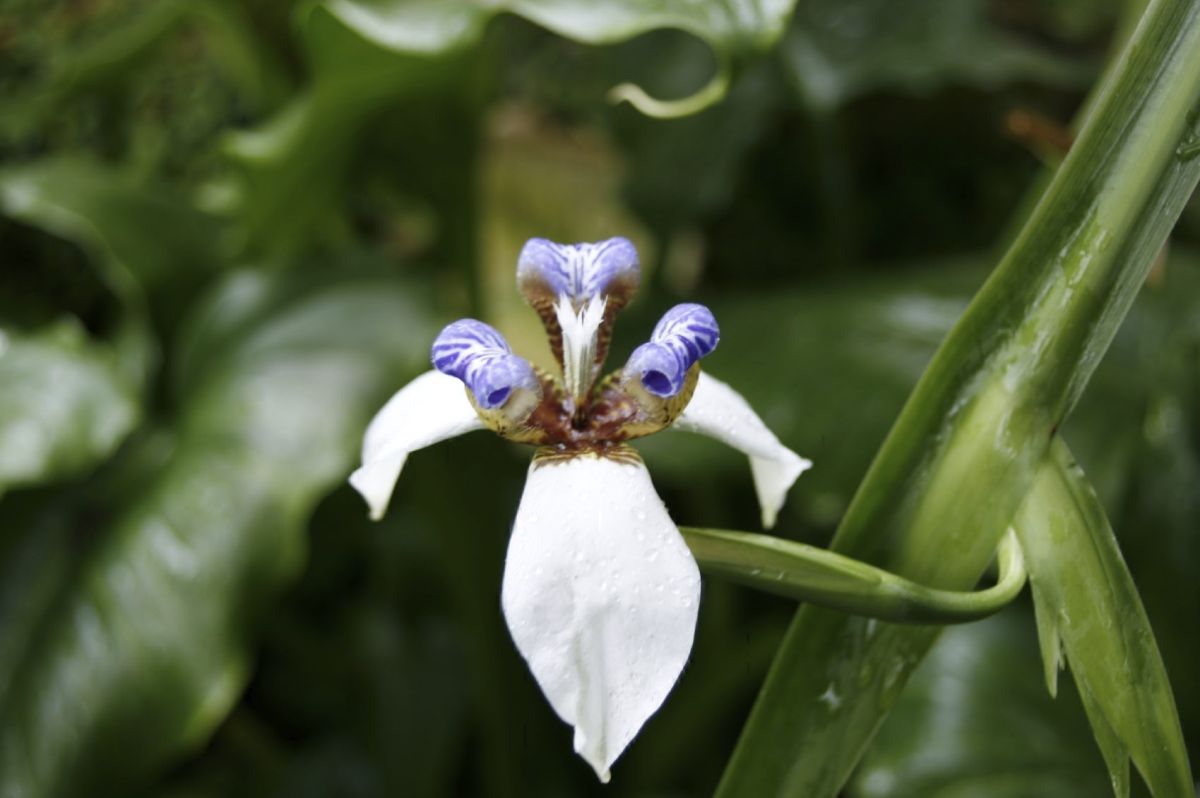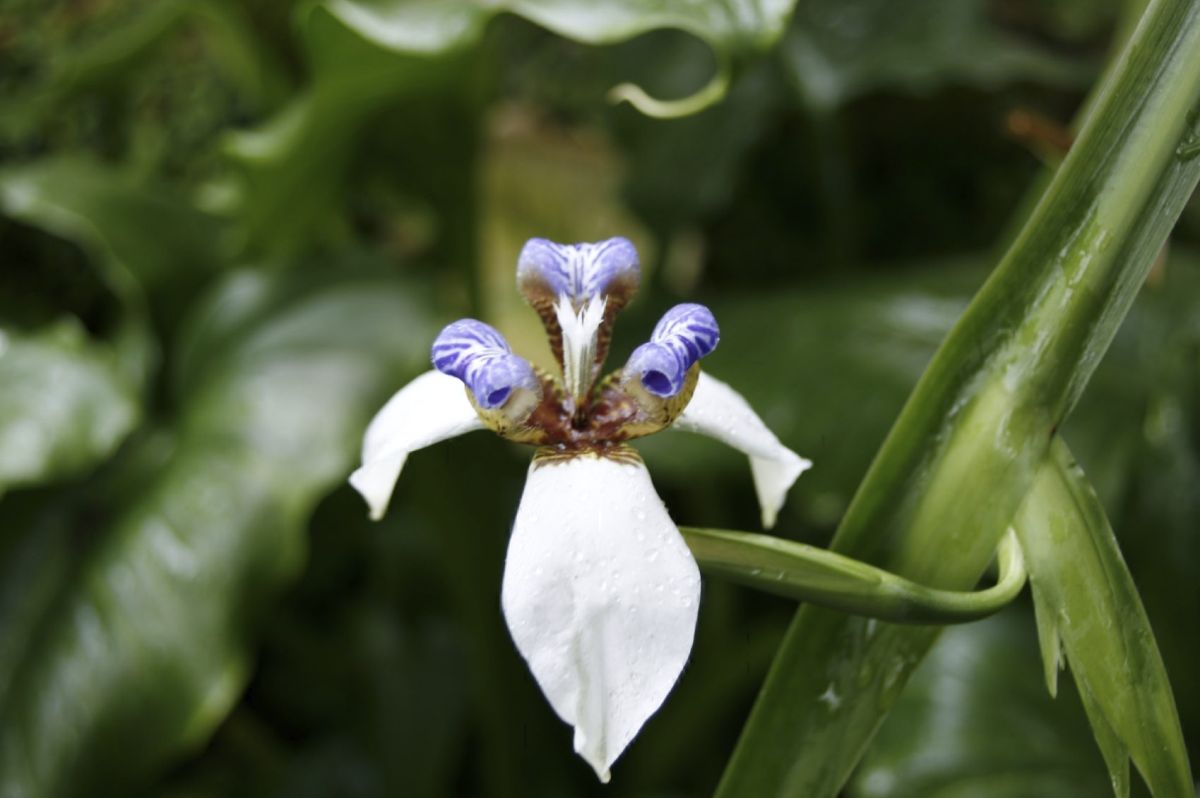 This member of the iris family produces beautiful white flowers with various tinted colors depending on the species. The flowers only last a day but usually come in groups of several at a time. The plants like to be moist but be sure to keep them well drained. The plants get their name of walking iris because when done flowering, the stalk that holds the plant bends to the ground and can form new plants. Grow them in full sun at 68ºF.
Yesterday, Today and Tomorrow – Brunfelsia bonodora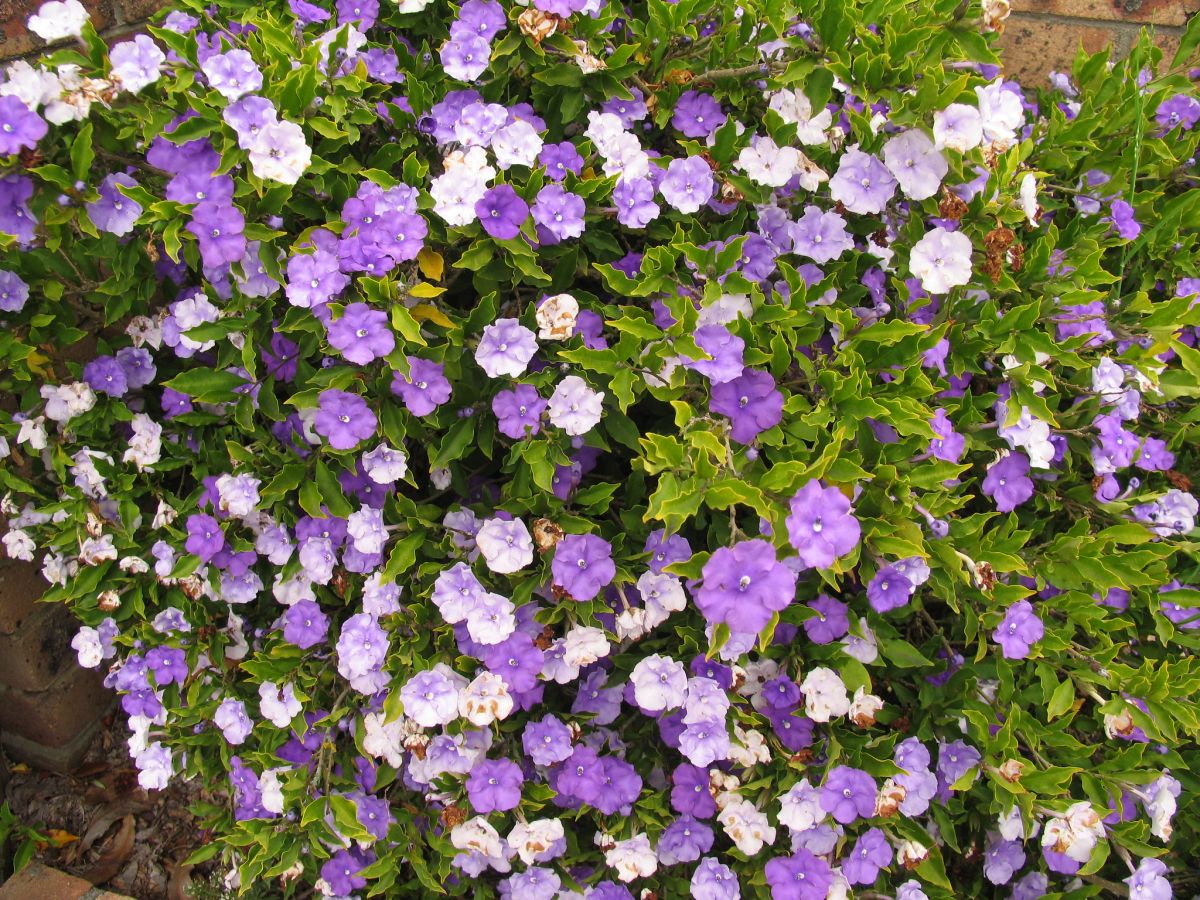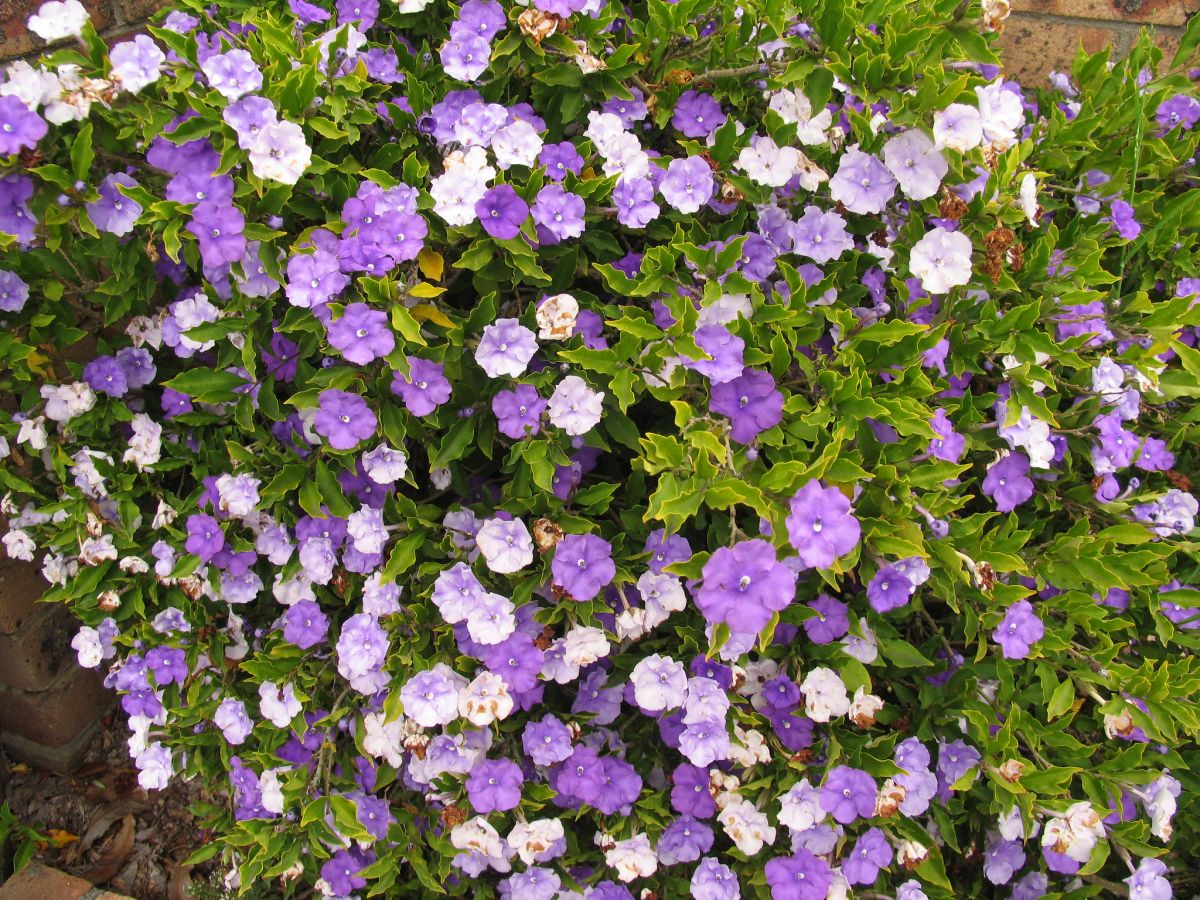 This West Indian native is a small shrub in its native habitat, but it is easily grown in pots. Its delightfully scented flowers start out bright purple before fading to lavender and then white. The plant prefers slightly acidic soil in a 71ºF greenhouse. If you have mature plants that are pot bound, be sure to feed them every two weeks to keep them flowering. Other species in this genus are also grown for their flowers. For example, B. americana has white flowers that turn to yellow.
Wax Plant – Hoya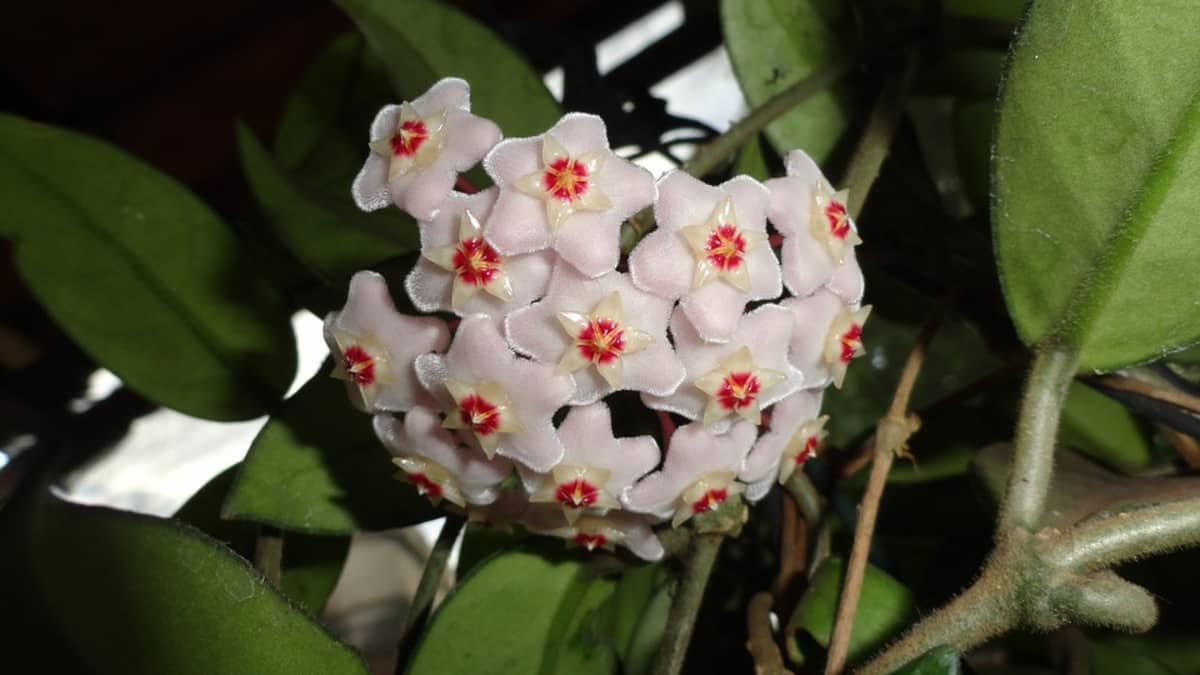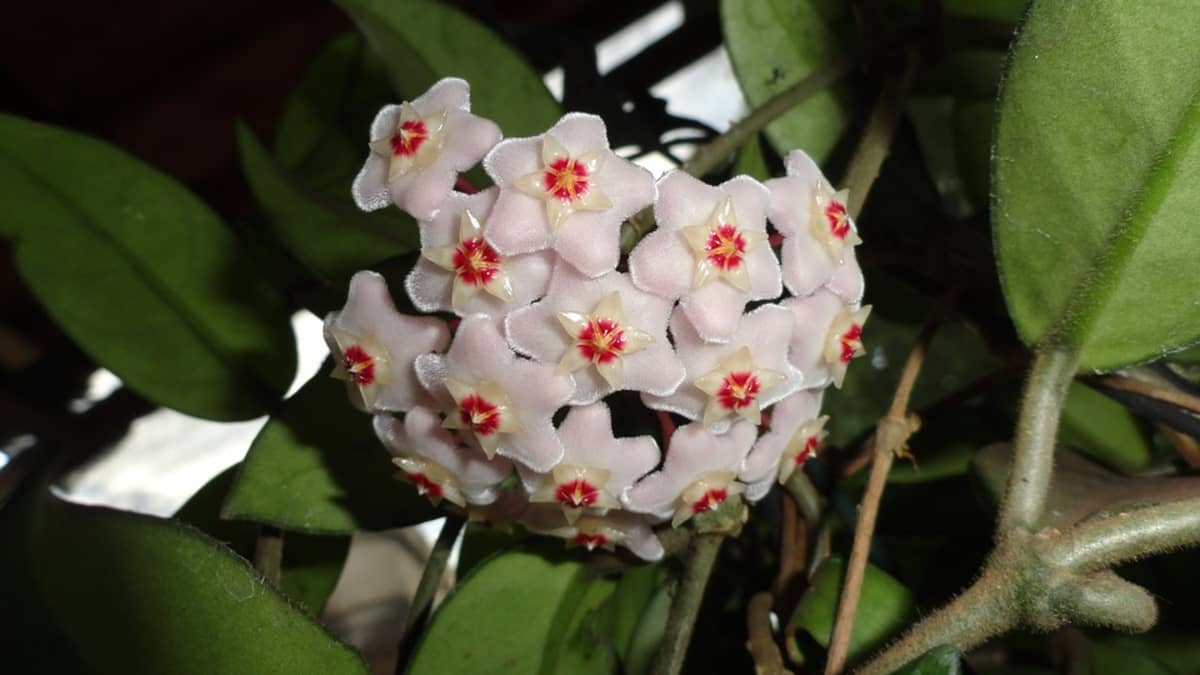 This plant gets its name from its waxy leaves, and it has small pinkish white flowers. Wax plants are best if trained across the roof of a conservatory, so you can see them from below. The plants prefer 77ºF and full sun. They should be kept moist but not waterlogged. Never remove the flower stems, since they continue to produce flowers over the years. However, the main shoot of the plant can be pinched out to produce lateral stems.
Zebra Plant – Aphelandra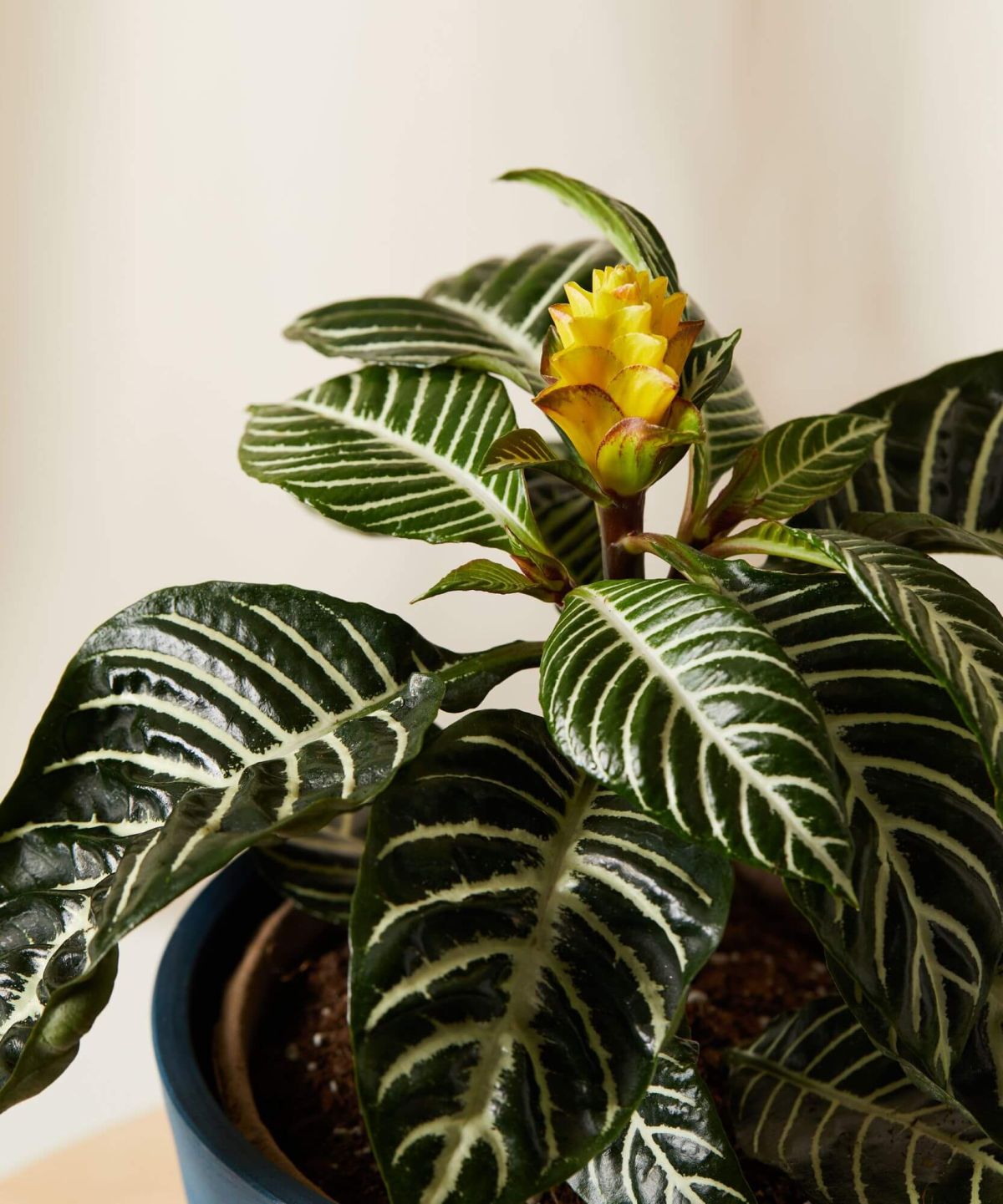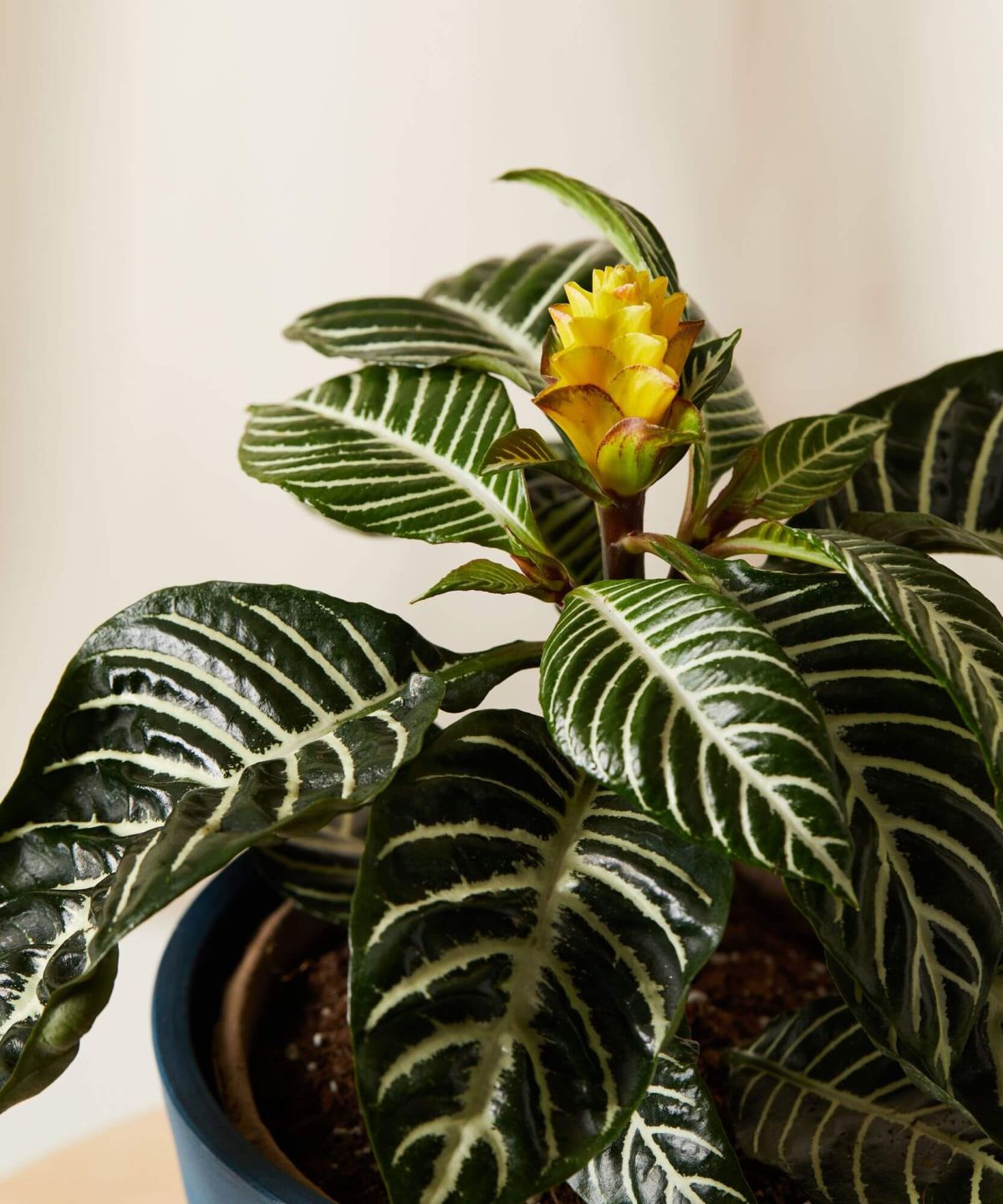 These ostentatious plants typically have variegated leaves with white veins and showy flowers of yellow, orange, or scarlet. The plants thrive at high temperatures (86ºF) and do poorly below 50ºF. The plants should be kept moist until they flower and then kept more dry, so the flowers will last longer. The plants require greenhouse conditions to be maintained and brought into bloom again, so zebra plants are not suitable as long-term house plants.